Nubian Skin: The Moroccan Nights Collection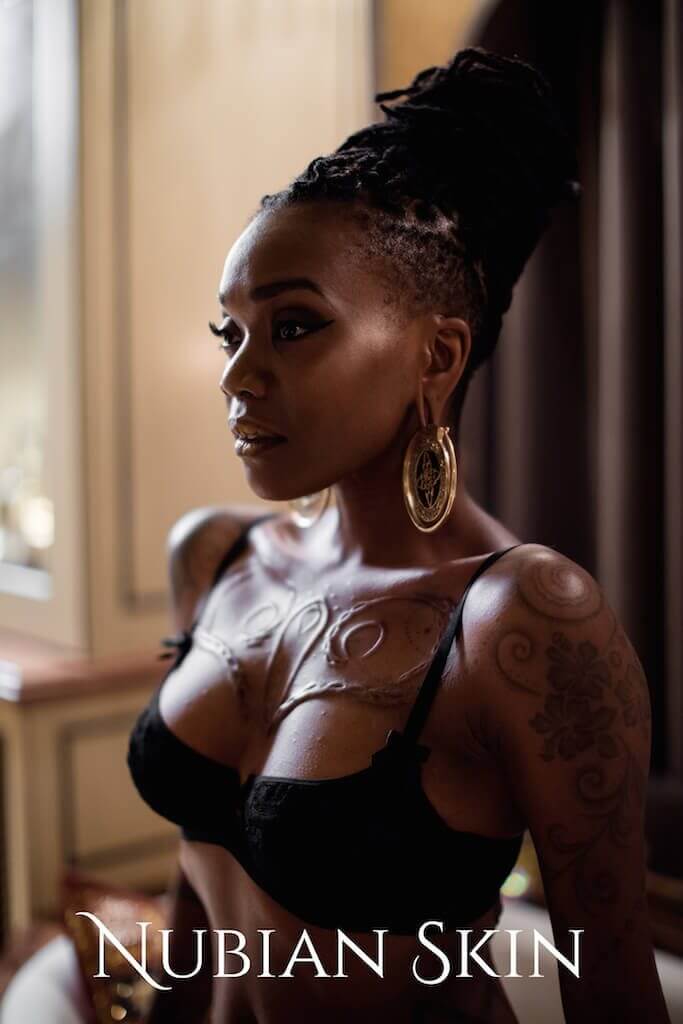 Nubian Skin's 2014 debut was a watershed moment for the lingerie industry. After years of campaigns like "What's Your Nude?" being ignored (if not outright mocked), here was a lingerie brand created by a woman of color for other people of color. And the response was explosive.
Not only was Nubian Skin featured in O Magazine, Ebony, Self, and Allure (not to mention MTV, The Los Angeles Times, Elle, and Cosmopolitan), the label was shared were shared by celebrities and fashion icons like Kerry Washington and Jourdan Dunn.
Perhaps even more importantly (because press mentions are nice, but they don't pay bills), Nubian Skin was picked up by two major retailers - Nordstrom and ASOS - single-handedly kicking off a revolution in how lingerie brands and lingerie stores viewed their customers of color (and, let's be real, especially their Black customers).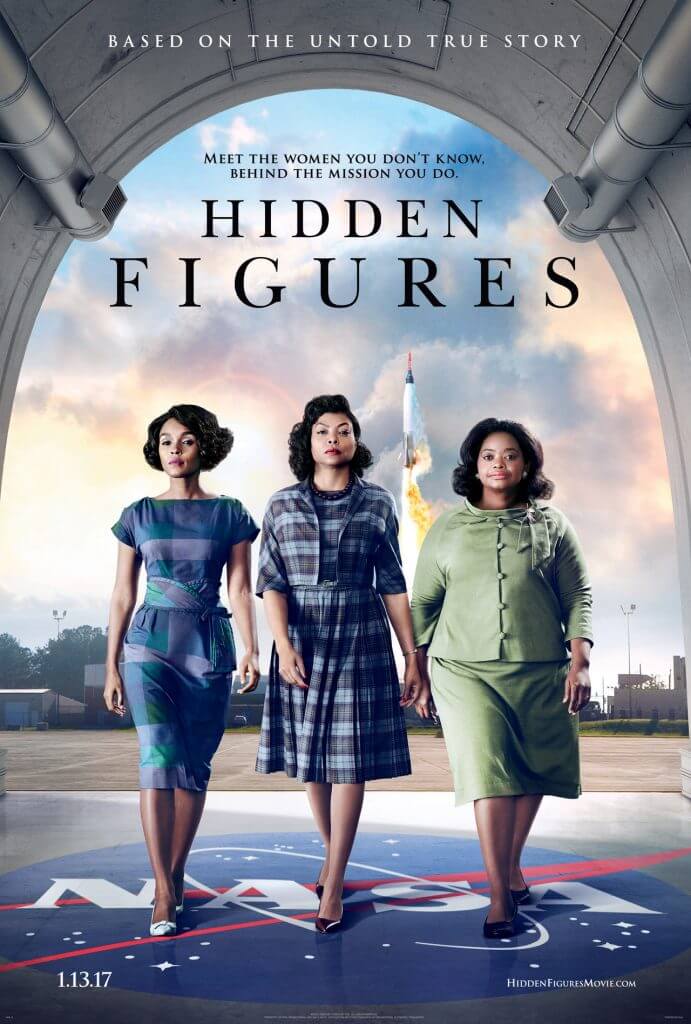 Not a brand to rest on its laurels, Nubian Skin has become the go-to brand for the entertainment industry, able to provide performers and actresses with bras, panties, and hosiery in a range of darker skintones.
Beyonce selected Nubian Skin to furnish her Formation tour underpinnings, and they were also chosen to equip the cast of Hidden Figures, starring Taraji P. Henson, Octavia Spencer, and Janelle Monae, with hosiery.
The label has gone from strength to strength, adding plus size hosiery to their selection and also continually refining the fit of their collections (both in core sizes and the soon-to-be-released fuller figure bra collection). Through it all, they've maintained a clear and unapologetic voice and vision, proudly serving a customer demographic the mainstream lingerie industry has been all too happy to neglect.
It's pretty much impossible for me to overemphasize how profound the "Nubian Skin Effect" has been. If you're a darker-complexioned bra-wearer, and you've been able to go to a department store or a mall chain or even your local lingerie boutique and buy a nude bra in a shade other than beige, Nubian Skin is to thank for that. As someone who watches the lingerie industry, I've seen more brown bras in the past year than in the previous seven...and more Black women modeling those bras as well.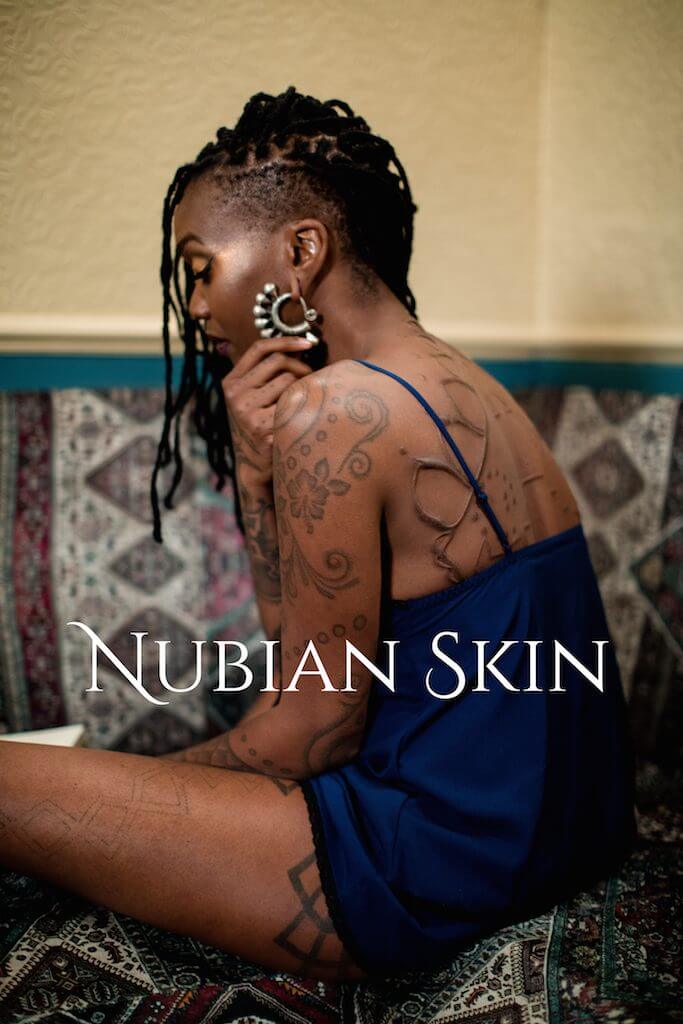 This year, Nubian Skin has launched something completely different with their Moroccan Nights Collection. A luxury, limited edition lingerie and sleepwear line with an emphasis on breezy lace and loosely fitting silhouettes, Moroccan Nights yet again displays Nubian Skin's penchant for departing from industry tradition. This is a collection "inspired by Africa" (Morocco, to be specific), without a single "tribal" or "ethnic" print and it features a Black woman.
Very often when Africa, the second-largest and second most-populous continent on the planet, is discussed, it's from the perspective of charity. Brands raise money for Africa. They donate to Africa. They organize outreach missions to Africa. But rarely is the beauty and heritage of any one of the hundreds of cultures across the continent put front-and-center.
Even when a fashion label chooses to produce in Africa, the "charity" story is always first and foremost, as though a brand is doing the people a favor. While that narrative may have its place, it's not the only story that should exist. Similar to how Nubian Skin challenged the lingerie industry's view of the color nude, they're now challenging how the industry views lingerie made by and for Black people.
Nor is this a simple "inspired-by" collection with no ties to the region. The Moroccan Nights Collection was manufactured in Morocco. Nubian Skin hasn't tucked this little detail on hangtag or obscured it with "Designed in the UK" marketing speak. The country of origin is an intrinsic part of how they want this new collection to be viewed.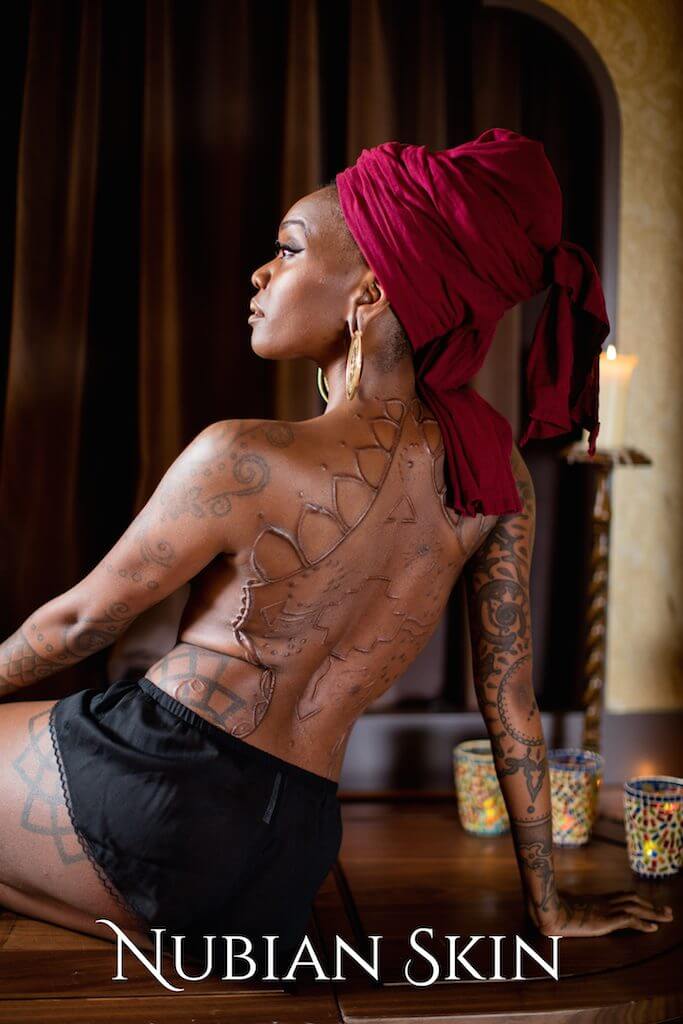 One of my ongoing points of contention with the lingerie industry is how, despite often being "inspired by" by Asia or Africa (or whatever the continent du jour is), brands rarely use models from those parts of the world.
Nubian Skin again turns that dubious tradition on its head through the use of a Beninese model, incorporating another element of cultural richness and heritage into the collection. Their chosen model is gorgeous - radiant even - with her dreadlocks, tattoos, and scars clearly visible. I'm looking forward to the upcoming interview on Nubian Skin's blog where the model herself shares the story of her body art.
Often, when a brand does something revolutionary and finds success, as Nubian Skin has, it's seen as a foregone conclusion. The accomplishment - its weight and significance - is diminished under cynical statements like, "Anyone could have done this," or "Why are we celebrating this?" But I vividly remember how, as recently as two years ago, brands were still giving the party line of "beige is a nude for all skintones."
For Nubian Skin to so explicitly target women of color, and Black women in particular, with diverse images of Black beauty is a profound thing. At this point, Nubian Skin is building more than a brand. They're building a legacy. And I love them for it.
What are your thoughts on the new Moroccan Nights collection? If you liked this blog post, please share it with your friends!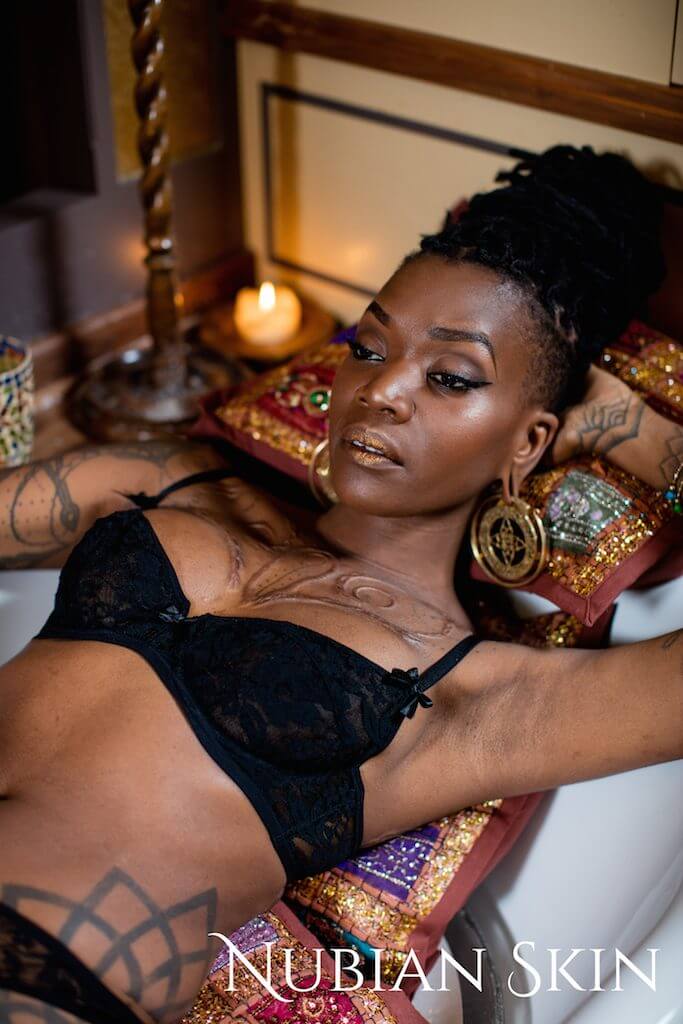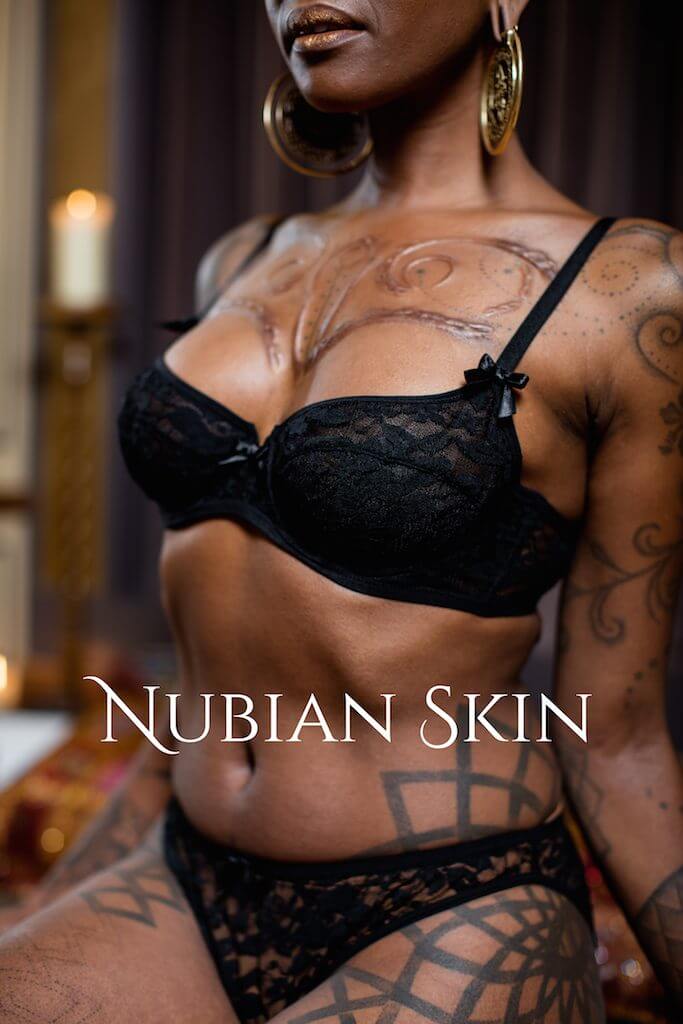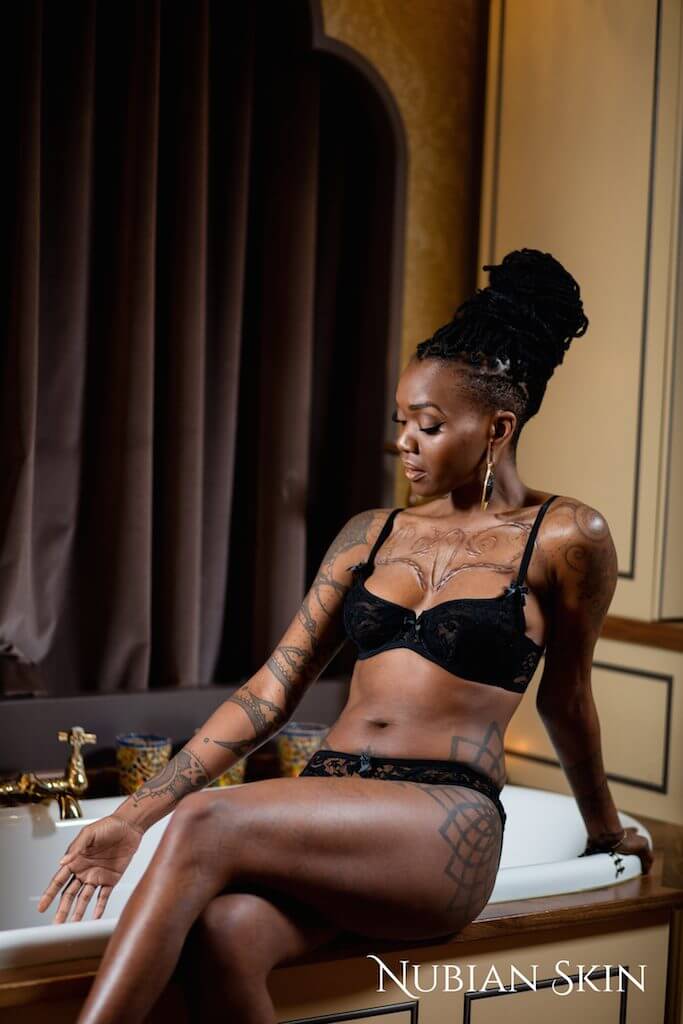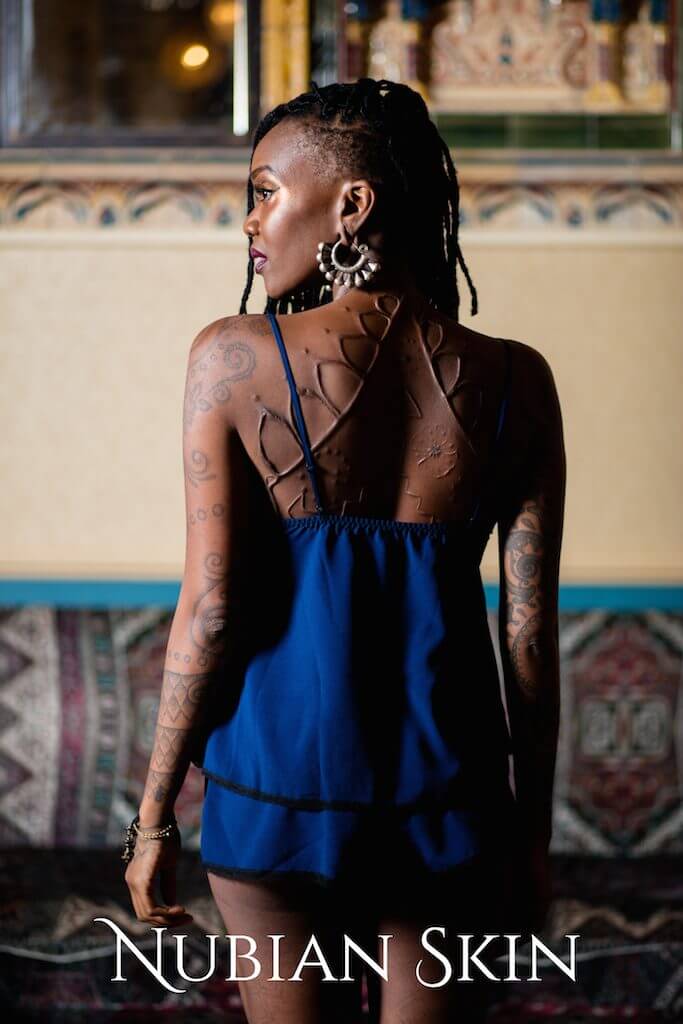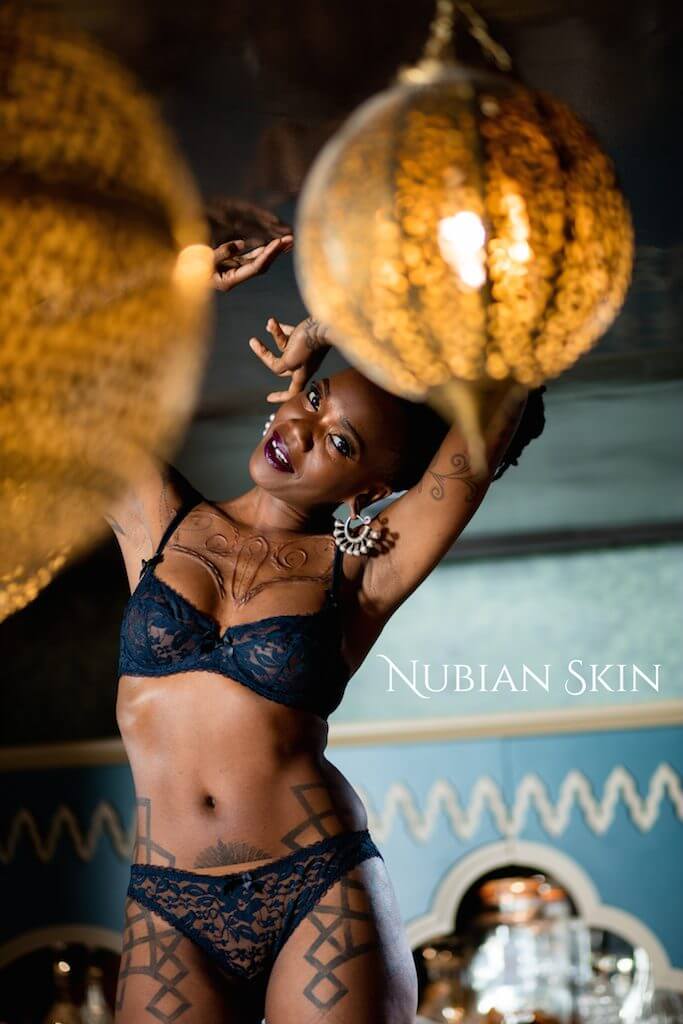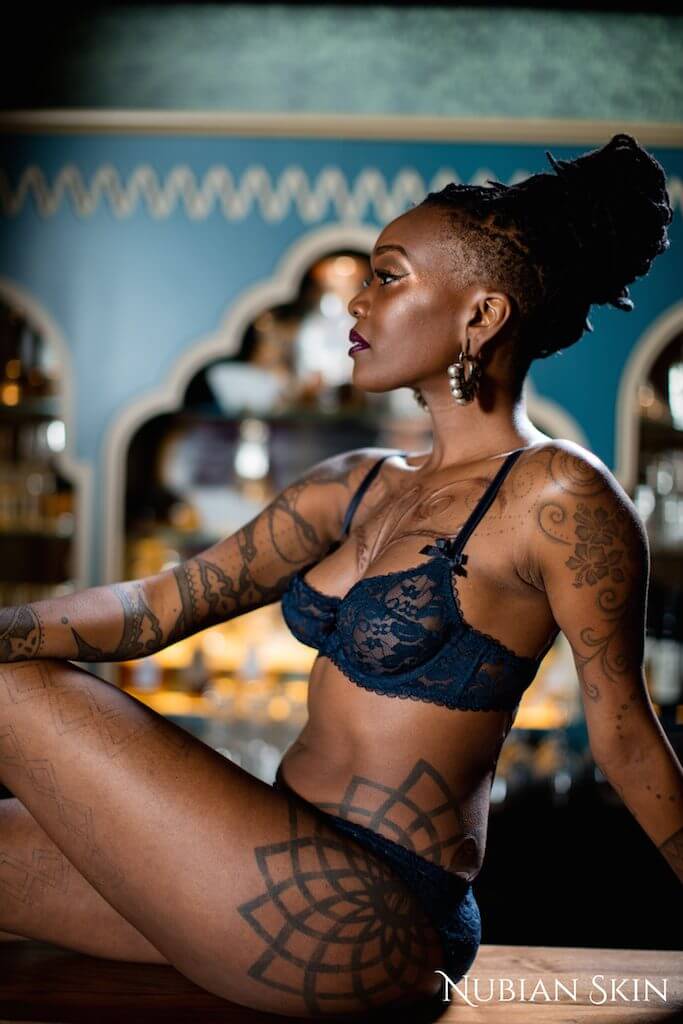 Save