Lingerie for Sun-Kissed Girls: Introducing Anya Lust
Note: Some images may be NSFW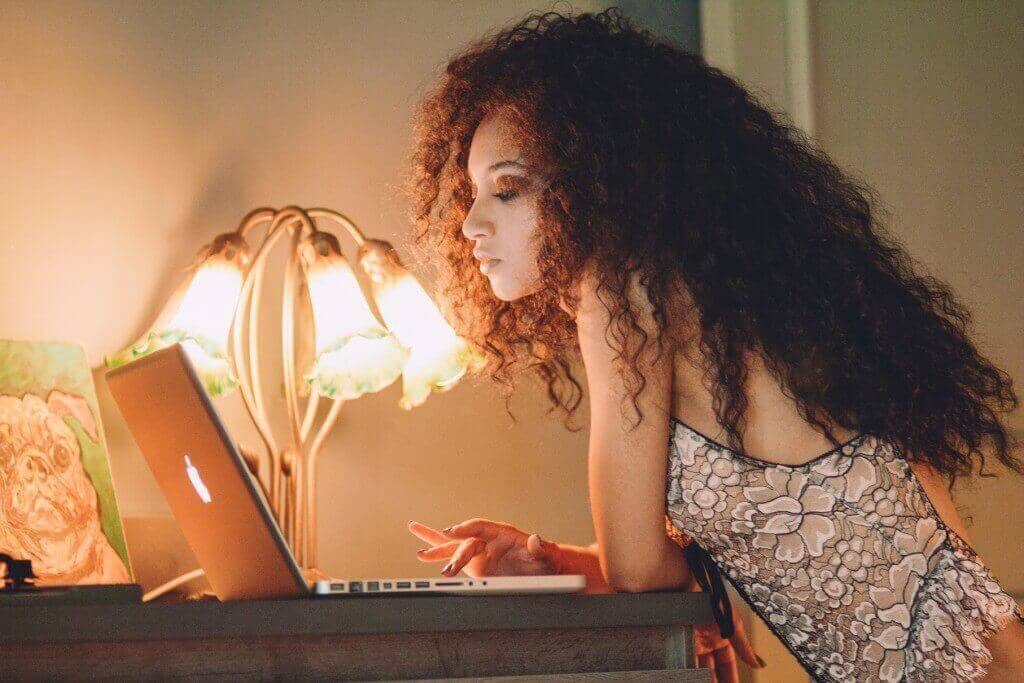 At this point in my lingerie blogging career, I feel like a pretty savvy consumer. It takes a lot more than it did in 2008 to impress me, and certain events, like a new lingerie store, just aren't newsworthy in and of themselves anymore. Of course, I'm always excited, professionally speaking, when a new intimate apparel boutique opens (more options for more people is always a net win), but that doesn't change the fact that a lot of shops look more or less the same: same brands, same photos, same layout, same experience.
That's not the case with Anya Lust. While this rookie boutique carries names that will be familiar to many lingerie addicts (Fleur of  England and Shell Belle Couture among them), the way they've chosen to present their selection is, in a word, revolutionary. Of course I'm speaking to the fact that they're using women of color - including dark-skinned women of color - to model luxury lingerie.
Often, when I mention ethnic or racial diversity in the lingerie industry, the usual response is, "Brands just choose the best models for the job." Yet it's no coincidence that all the "best models" happen to be white (or white-passing). Rising insecurity in the intimate apparel sector has led to many designers eschewing diversity in favor of safety. Still, considering that models are also meant to be a customer proxies, it's hard not to see the whitewashing of the industry as a more polite version of a "Keep Out" sign. And while I certainly don't expect every lingerie company to put out their version of a Benetton ad, even mainstream fashion press is commenting on how the traditional "whites only" model of fashion is increasingly unacceptable in the 21st century.
All that's to say Anya Lust's vision of lingerie is refreshing, and, yes, powerful. Even more interesting is how the brand didn't make a big deal about it. There were no press releases, no formal statements, no media interviews; they simply opened up shop and let the photos speak for themselves.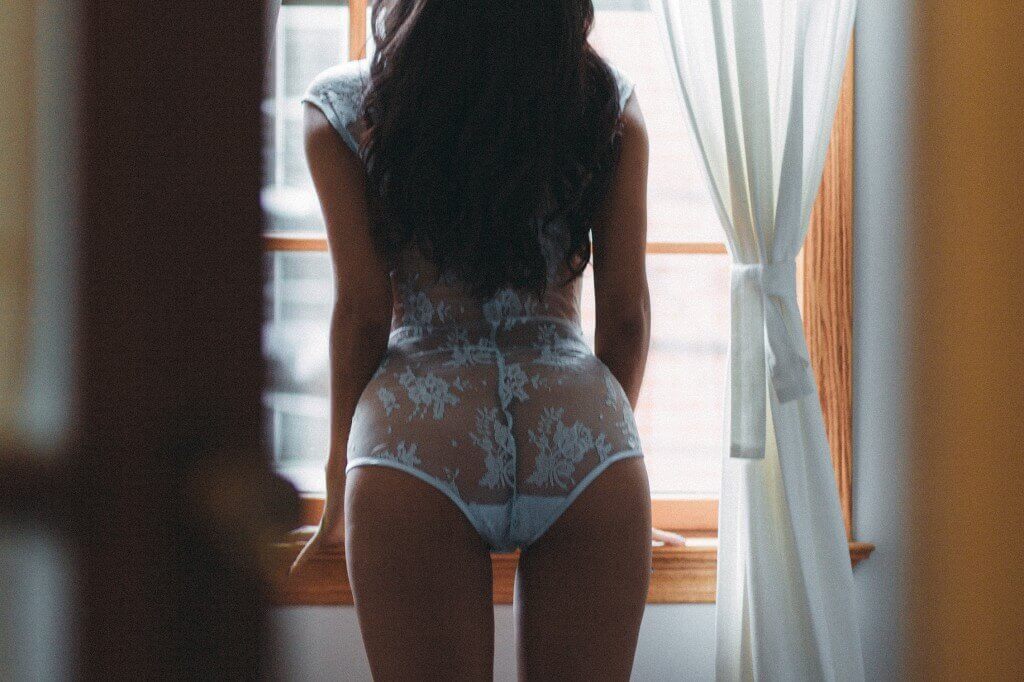 Though I've been buying lingerie for a long time, I've never seen most of these pieces on women with darker complexions.  Even though I think of myself as a fairly self-aware and industry-aware consumer, Anya Lust's imagery led to a subtle-yet-profound shift in my thinking. I've known about each of the lingerie brands carried at Anya Lust for years, yet these photos made them accessible to me in a way they weren't before. And that is magical. Anya Lust is showing people who may have never thought luxury lingerie was for them that yes, you belong in this world too.
I asked the proprietor of Anya Lust about her model selection, and she had this to say -
"The desire for a woman to feel beautiful is universal. So, I've never understood why so many lingerie brands choose not to use models from different backgrounds - especially since it doesn't change anything about how they operate their business. What I'm bringing to the world of intimate apparel, besides a gorgeous shopping experience for all women, is the beauty of sunkissed girls."
Despite being a new boutique, Anya Lust's initial selection is solid with less well-known brands like Silk Laundry and Tatu Couture appearing alongside luxury sector staples like the aforementioned Fleur of England and Sonata Rapalyte. The boutique wisely doesn't compete with bra fit specialists; there's not a basic beige t-shirt bra anywhere to be seen. Rather, the emphasis is on pieces that are almost collector's items, on those special discoveries you won't be able to find in a department store.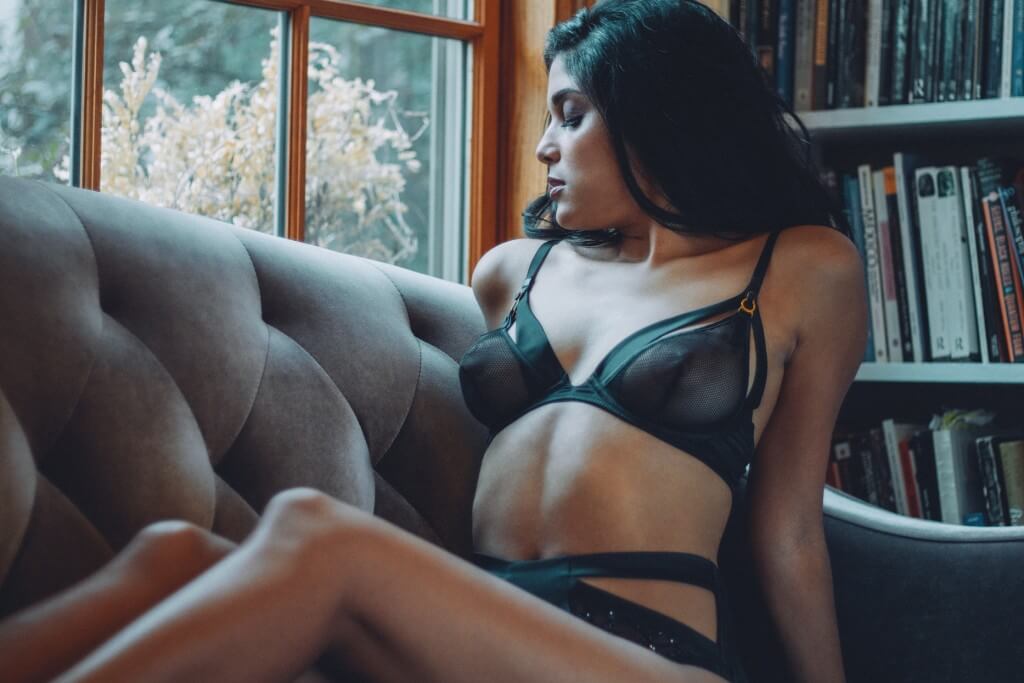 On a slightly negative note, I do wish the sets weren't renamed (someone shopping for Fleur of England's After Dark bra, for example, likely wouldn't know Anya Lust carried it), but I do like that there's the option to search by designer. I'd also love to see more body diversity in future lookbooks. It would be such a natural fit with the Anya Lust brand, and do even more to help differentiate them the traditional, more conservative lingerie experience. That said, Anya Lust does well with keeping the store simple, straightforward, and easy to navigate. The shop feels polished and unpretentious, allowing the lingerie to truly shine.
I'm looking forward to seeing if and how Anya Lust's selection changes over the next few seasons. It would be wonderful to have a stateside equivalent to a Coco de Mer or a Cazar. Ever since Alison and Gail Rubke departed Faire Frou Frou, there's been an absence of a particular voice and aesthetic in the lingerie industry. Perhaps Anya Lust can fill that gap.
What are your thoughts on Anya Lust? Do you feel there's room for another luxury lingerie boutique? And what do you think of their debut lookbook?