Sale Lingerie of the Week: Naked Princess Lila Romper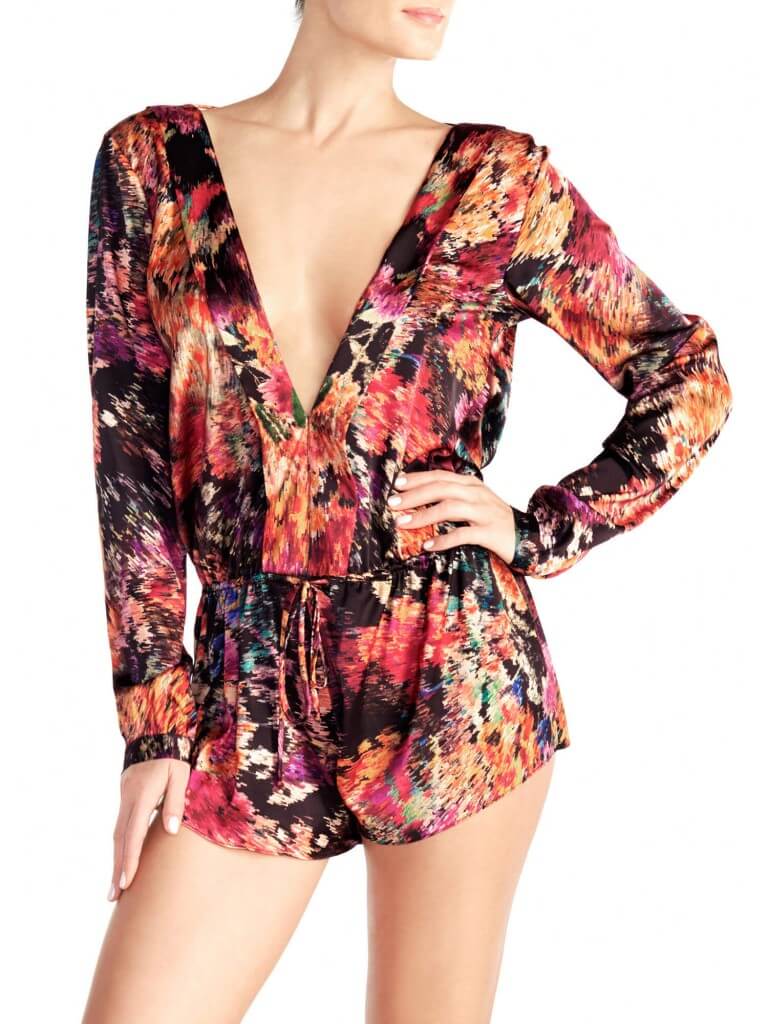 I'm often envious of 'cool girl' style. That ability to just put together an outfit, to look effortlessly chic with a recognizable personal style is a skill I've not quite mastered. Oh, I definitely have a lingerie style, more or less, (lots of black, if you want to call it a style), but my outerwear is super heavy on the jeans and t-shirts end of things. I keep telling myself I'll upgrade my look one day, but when it's time to get dressed, I just want to wear what's comfortable.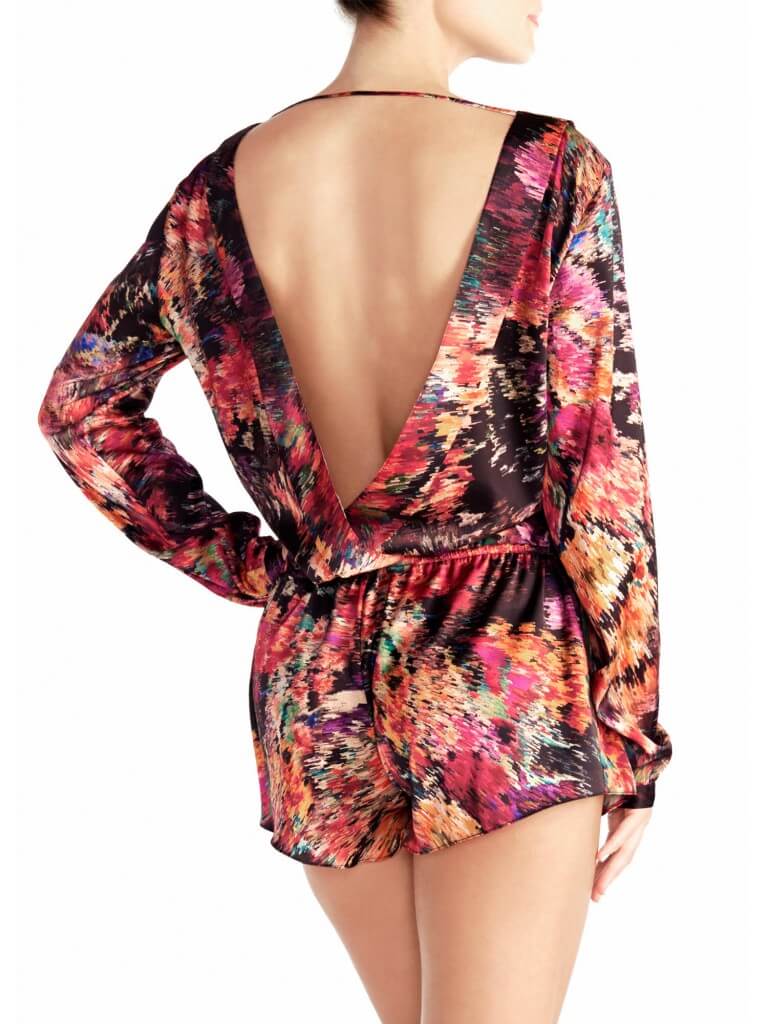 Still, if I ever decide to follow through on my "effortless glamour" aspirations, I believe a romper like this might help. When I'm dressing for work (i.e. when I'm out there being The Lingerie Addict), I tend to wear a lot of dresses. Part of that's a comfort thing, but the other part is how it is to look "put together" in a dress. No need to try and coordinate your top and bottom half; with a simple tug of a zipper, you're ready to go out the door!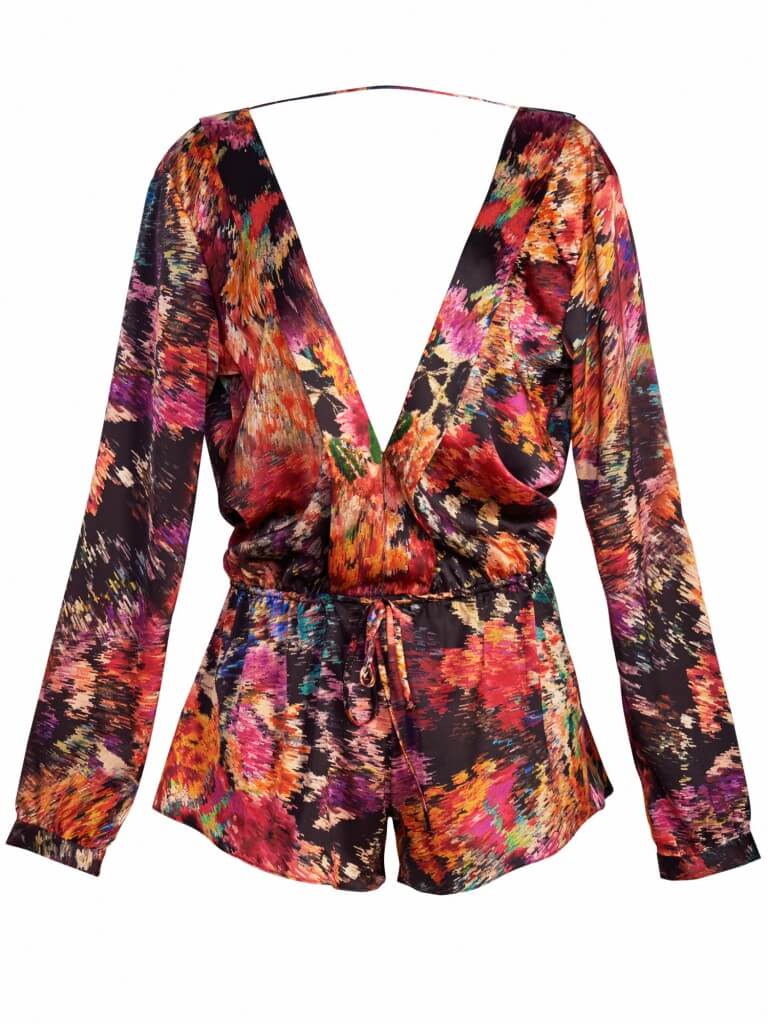 Naked Princess' Lila Romper is one of those innerwear-as-outerwear pieces that perfectly melds the worlds of fashion and lingerie. An easy, unstructured cut makes this romper perfect for lounging around the house or wearing as a pool coverup, while the vibrant print helps to make it daywear appropriate. I could see wearing this romper out to a farmer's market or informal luncheon, especially as the weather heats up.  A more adventurous person might even pair it with a sweater and a pair of tights as the seasons change and autumn approaches.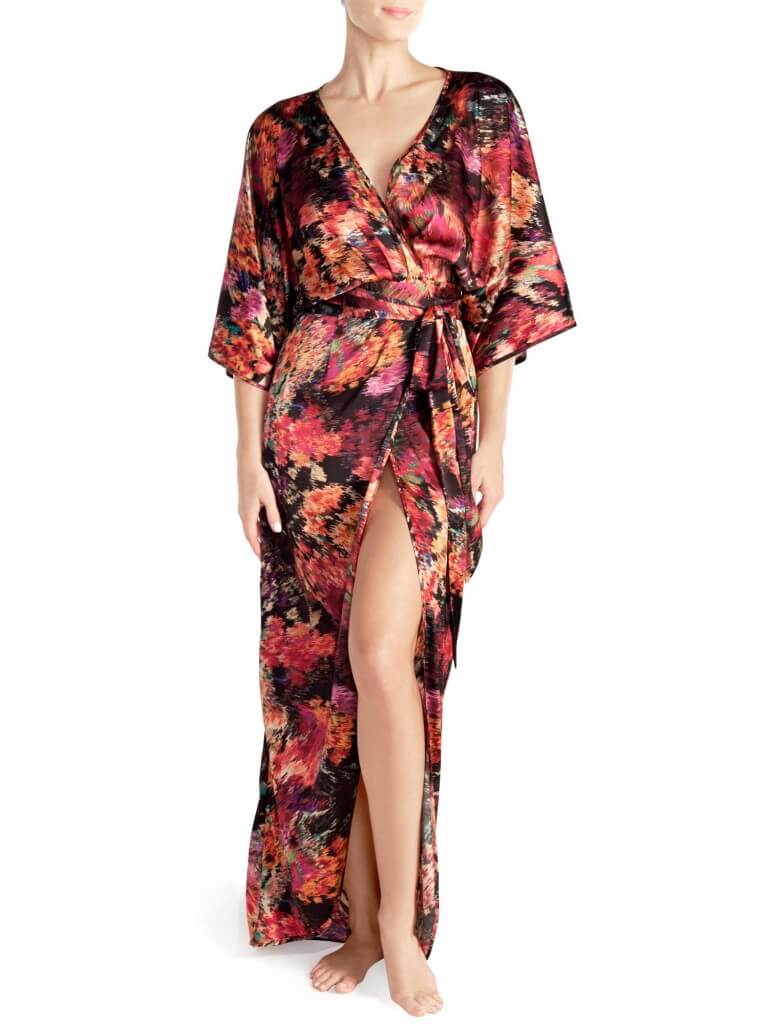 Of course, rompers aren't for everyone. If you love this print, but hate the all-in-one look (perfectly understandable; I've heard they're a beast in the washroom), Naked Princess also has a robe and chemise available. Of the two, I'm rather partial to the robe, but I'm sure that surprises absolutely no one.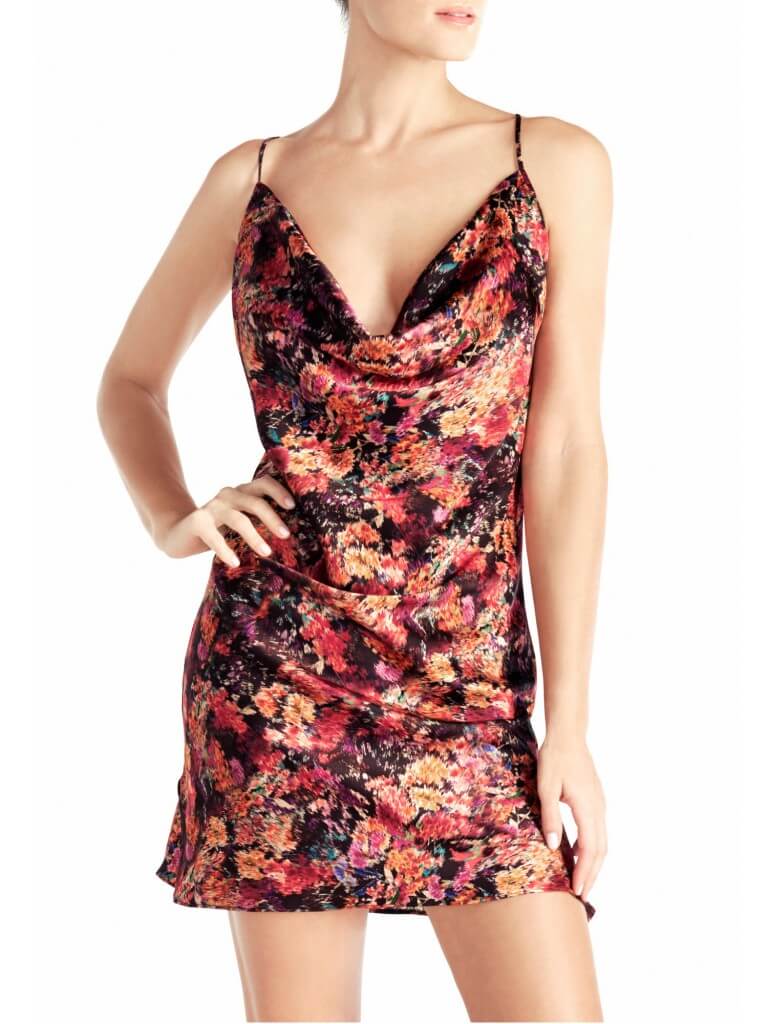 Last thing: this particular print, named Moroccan Bloom, is made from a high quality Italian poly charmeuse. I'm mentioning that fact because many of Naked Princess' items are 100% silk (including the other colorways in the romper and chemise, actually), so it's something to be aware in case you wanted to avoid synthetic blends or were especially looking for silk.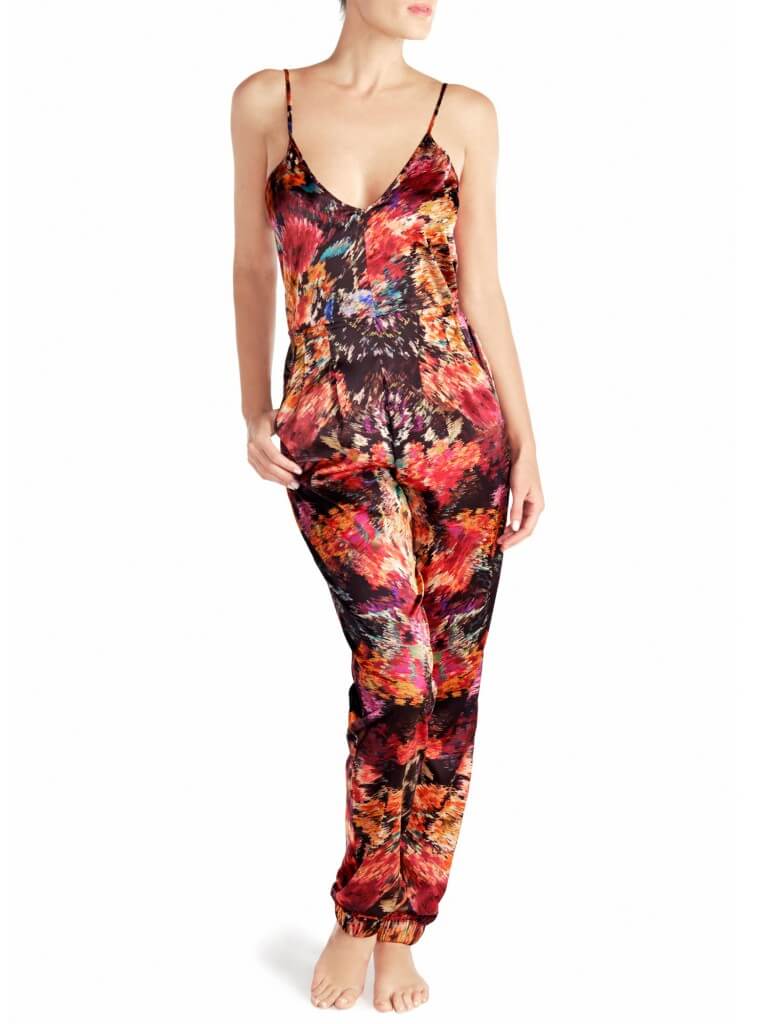 The Naked Princess Lila Romper is on sale for $112, reduced from $187. It's available in sizes Petite, Small, Medium, and Large fitting a US size range of approximately 0-12. The robe and chemise are also on sale, priced at $211 (reduced from $352) and $116 (reduced from $194), respectively. And because I'm a completionist, there's a jumpsuit on sale too for $180 (reduced from $300). I wonder how that would work for underwear-as-outerwear style?
Had you heard of a Naked Princess before? And what do you think of this California loungewear brand?