Lingerie Wishlist: Hayze Ida Slip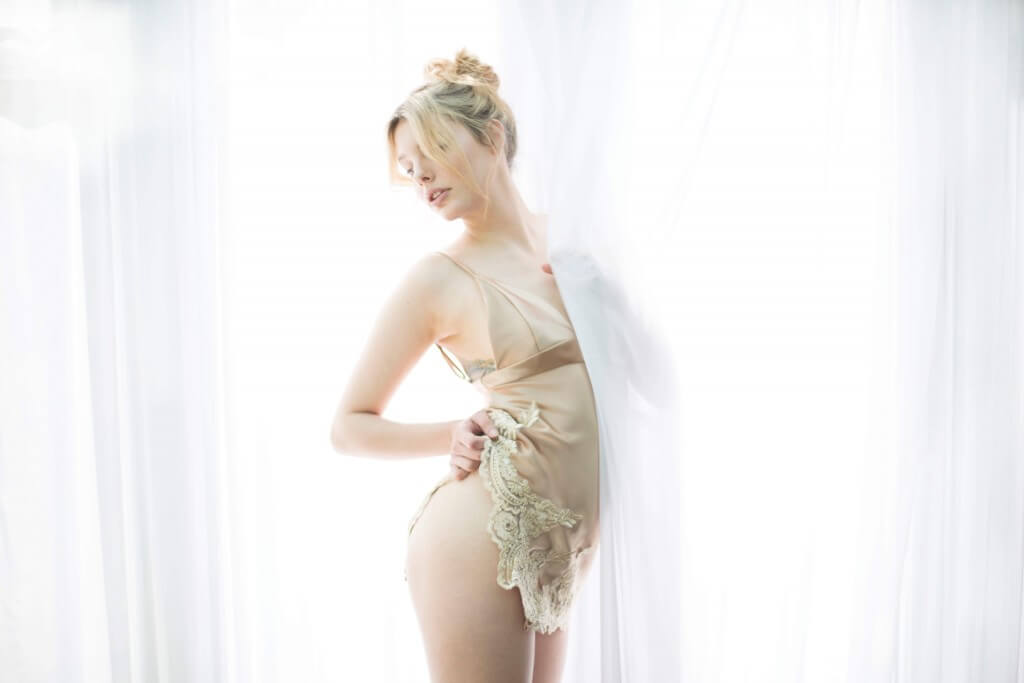 One of the things I love most about running TLA is discovering new brands. There's just something viscerally thrilling - electric almost - about finding a label with that unquantifiable "it-factor." Even if it's their very first collection, even if they're still working through their exact vision, you can just tell who's on the way to something unique and interesting. I love that moment. I live for that moment. And I felt that way when I first saw Hayze's 'Ida' Slip.
Lingerie (and fashion in general, for that matter) is a bit of a strange space because it's so easy to dismiss new designs as derivative or uninspired because they happen to resemble old designs. Slips, bras, knickers...they've all been around in some form or another for at least a century now, and if you look at lingerie as often as I do, everything can start to blend into this one homogenous field of sameness. This is especially true when certain trends reach a cultural saturation point, like the bondage/strappy look. It takes nerve and integrity and a bit of fearlessness to not only veer from what's trending, but also to revisit a classic silhouette and try to reshape it in a modern way.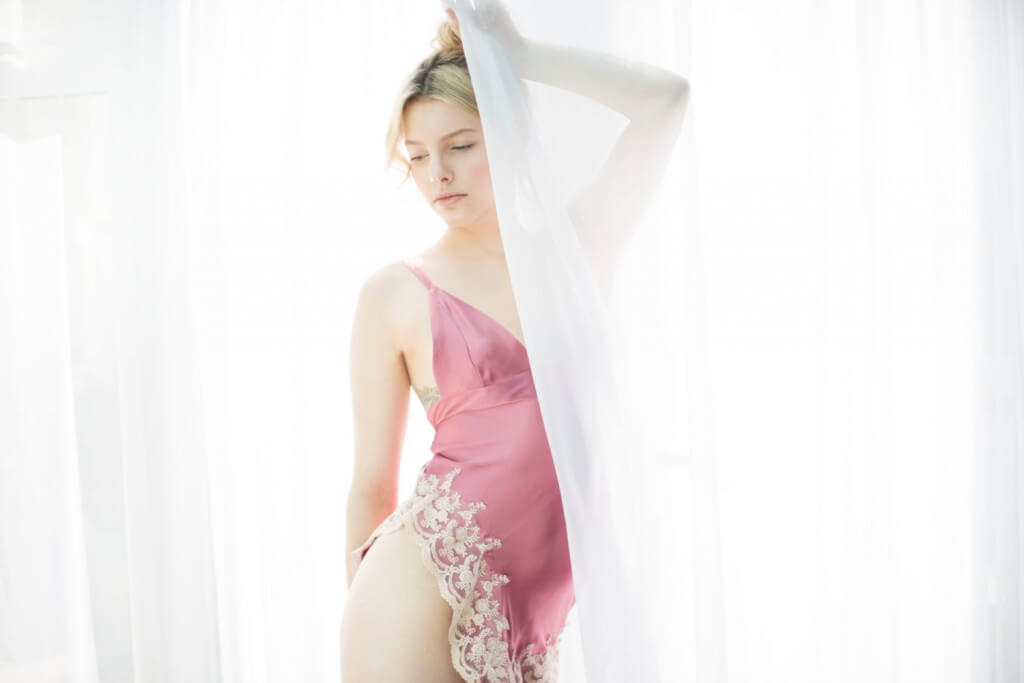 When I look at Hayze's Ida Slip, I see a few different lingerie touchpoints. There's the distilled essence of an Edwardian Era chemise with its emphasis on extravagant lace trims. There's the bold, more-is-more aesthetic of the 1980s with its daringly high cut legs and asymmetric hems. And then there's that modern triangle bralette top, which is so of-the-moment but also reminiscent of the 1970s and its emphasis on a natural bustline.
Of course, I could be totally off the mark. Maybe Hayze's inspiration and vision is something else entirely. That's the tricky thing about fashion too; the way it's interpreted depends so much on the observer and what they bring to the conversation.
To me, that willingness to play with proportion and propriety, to take a well-known garment and dismantle it slightly in a way that's jarring at first glance is interesting to me. More than that, it makes me want to see what else this designer is thinking.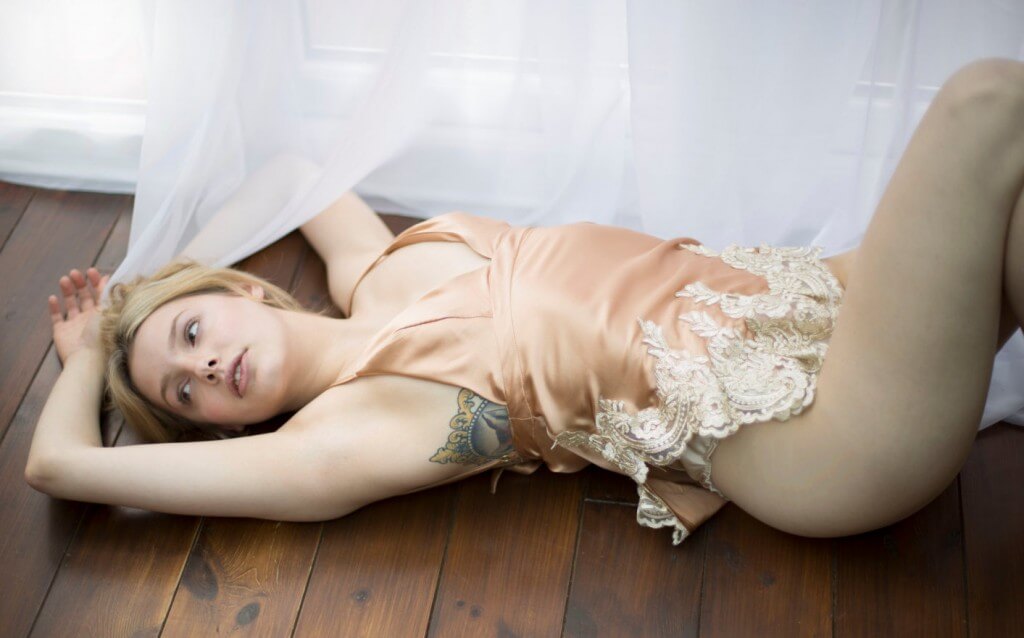 Hayze's Ida Slip comes in gold silk and dusty pink silk, and is made to order in bespoke sizing (though there also appears to be a listing for an in-stock chemise on Etsy here). The bespoke price for the slip is $236.83, and if a chemise isn't quite your style, there's also a silk tap short and bralette set with a similar look.
Do you have any thoughts on Hayze? And how often do you try new lingerie designers?