Naked Princess A/W 2013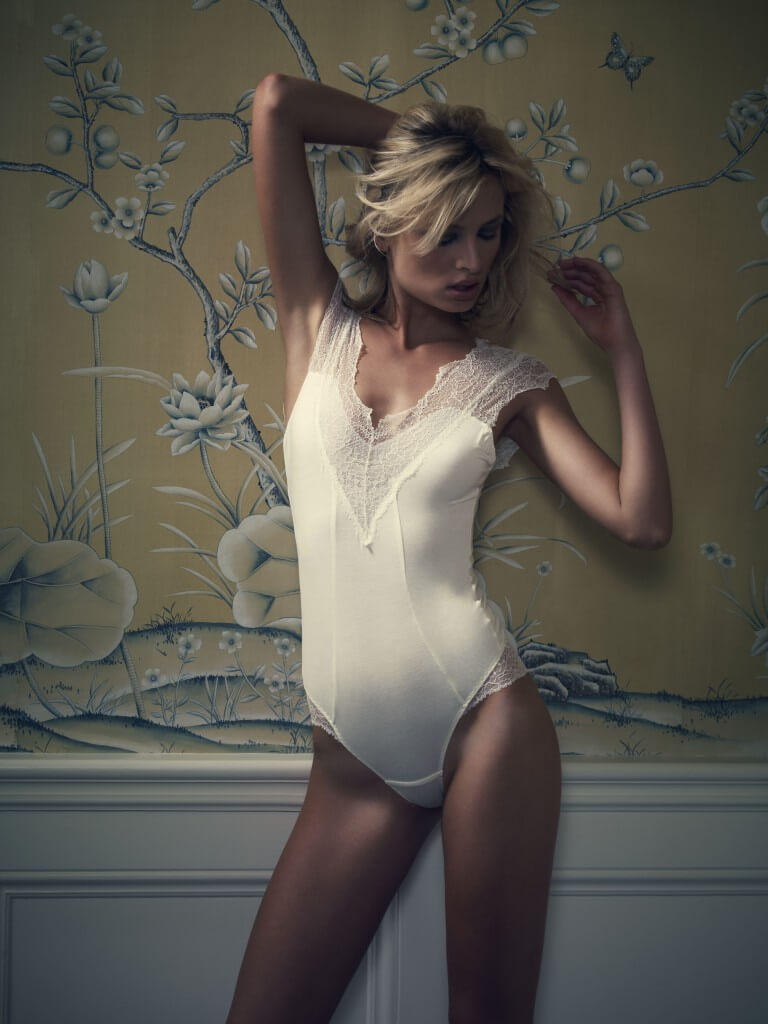 After a stalled year (their collection showed at market last summer was never produced), Naked Princess is back with a brand new line of silk, lace, and modal basics. I confess that after their one-year hiatus, I was looking for more creativity and innovation from this particular brand. The Chantilly lace corselette and bikini in particular remind me of something I've seen from Kiki de Montparnasse, while the other items, like the bralettes and bodysuits, seem like a retread of pieces I've seen before. The Chantilly lace robe is a standout and one of their trademark shilouettes, but again, it also made an appearance in the original Naked Princess line.
The loungewear collection is quite nice, and I think the basic silhouettes are an advantage here (after all, the entire point of loungewear is for it to be wearable on a daily basis). I'm intrigued by the cashmere modal fabric, and I think that long robe would make an excellent gift for the holidays. I was also happy to see the return of the micromodal bodysuit, because I think of that as another signature Naked Princess piece.
However, I'm concerned that this new collection isn't strong enough to make waves in an increasingly crowded intimates industry. Everything's nice enough, but at the end of the day, it also has to be memorable, and I'm not sure Naked Princess has achieved that. And that's genuinely saddening, especially since their first few collections showed such promise. I think Naked Princess may be better off, in the short term anyway, focusing on one of the markets they're trying to cover (lingerie, loungewear, or beauty) before attempting to overextend into a lifestyle brand so soon.
What do you think of Naked Princess' new range? Would you be interested in trying something from this line? And if so, what?