Lingerie Wishlist: Harlow & Fox Anastasia Silk Print Robe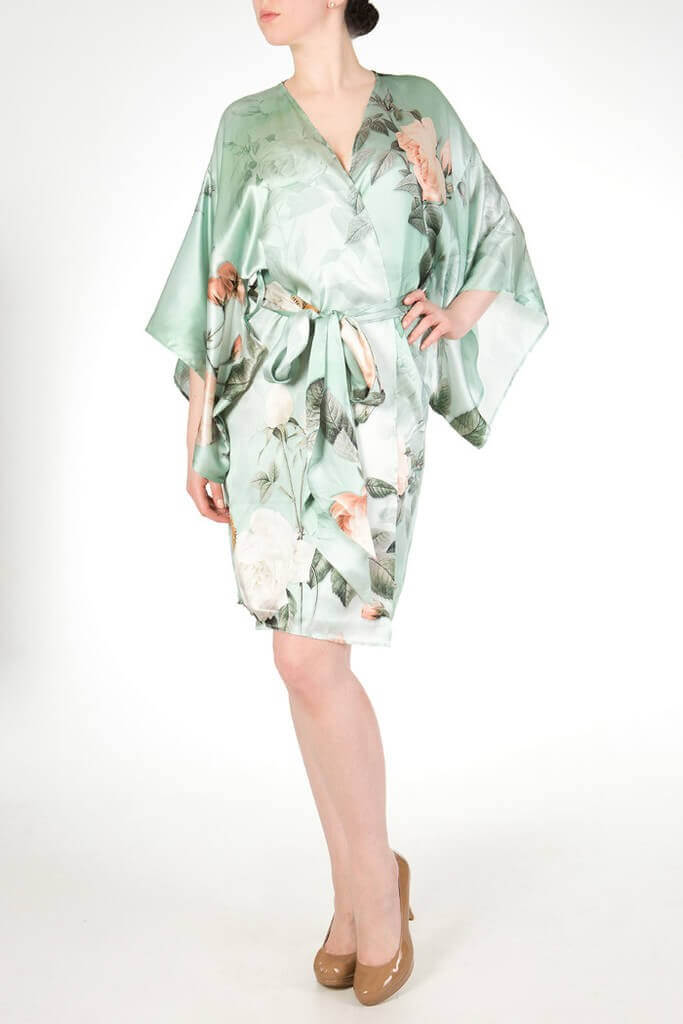 Spring is in full bloom, and it's for a change in lingerie. I've loved Harlow & Fox's Anastasia robe ever since I first laid eyes on it at Spring/Summer 2015 lingerie market. While the brand is known for luxury full bust bras (DD-G cup sizes) and dramatic lace trim robes, to me, the Anastasia robe captures the essence of Harlow & Fox...especially since it's something that can be worn by a broad range of sizes.
In a global lingerie industry that's becoming ever flatter with fewer and fewer key players, indies have to do more to stand out. It's not enough to just make a passable bra and panty set that happens to be on-trend; a brand's aesthetic - their voice and vision - has to run throughout their entire collection and be cohesive, easy to understand, and, most importantly, desirable.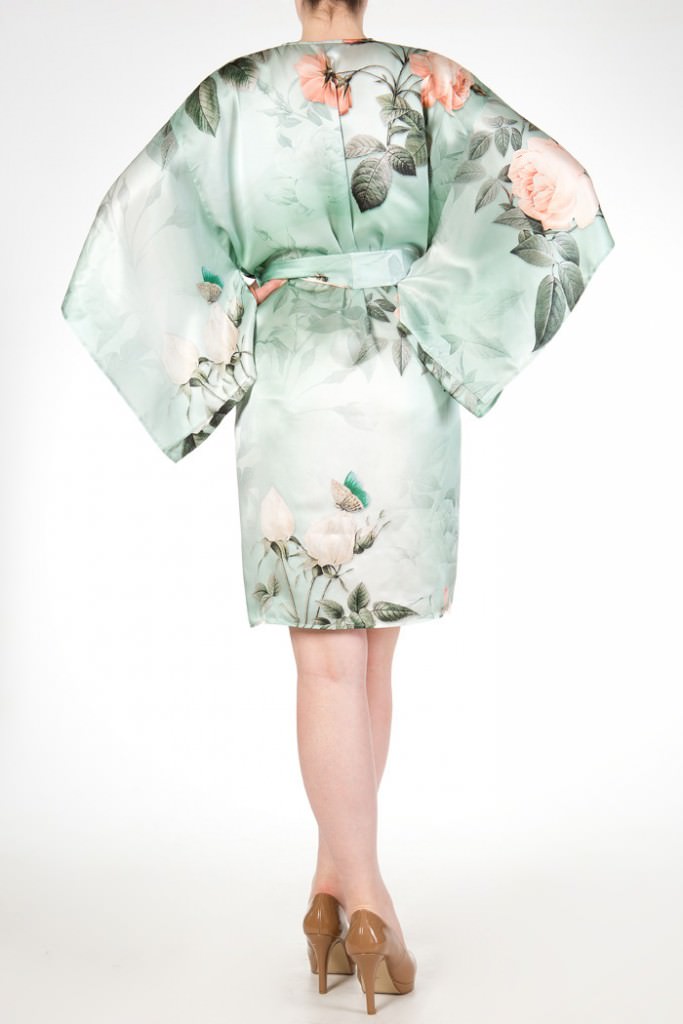 Harlow & Fox's quintessential Britishness shines in this piece. It's the sort of thing I'd wear on my porch (if I had a porch), while sipping tea and listening to the morning birdsongs. Just looking at it makes me feel at ease, cheery even. I can't quite describe why (perhaps it's the mint background or the large blush roses), but everything about this piece just feels right.
Of course, since Harlow & Fox is a luxury brand, this 100% silk robe retails for a luxury price point. The retail price listed on the site when converted to USD is $557.77, though readers should know there's a VAT discount for customers living outside the EU. Regardless, this isn't the kind of robe to buy if one's concerned with finding a deal. It's meant to be an indulgence, and speaking as someone who's tried one on, the silk is gloriously weighty and positively liquid against the skin.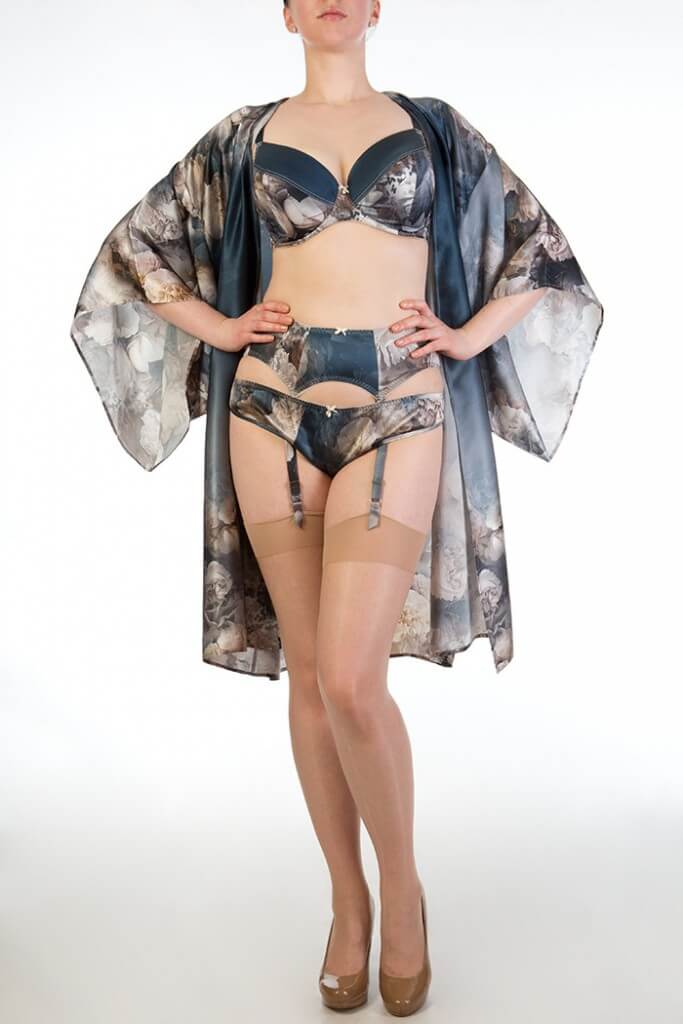 If English garden florals aren't your cup of tea (no pun intended), Harlow & Fox just recently released their latest silk robe, a dreamy blue floral named Octavia. While yes, this is another rose print, the Octavia feels more suitable for the transition from summer into fall, as temperatures cool but haven't yet dropped far enough to trade silk for fleece.
The Octavia silk has the same languid weight of the Anastasia, but the cooler tones reminds me of a lake or a watercolor painting instead of a flower garden in the sun. If Anastasia is meant for sipping tea in the mornings, Octavia is for sipping whisky at night. The price conversion on this piece is slightly higher at $572.26 USD, though again, the final price for non-EU customers will be a bit lower due to the dropped VAT.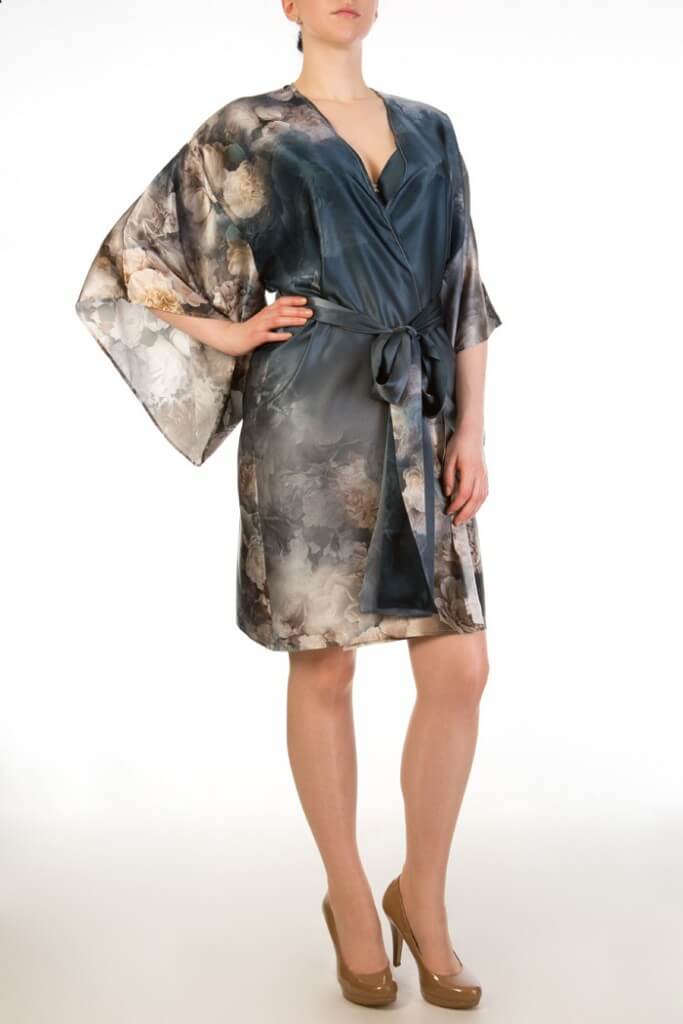 One last note, and it's something that's been niggling at me for awhile (though it certainly doesn't only apply to Harlow & Fox). I don't quite understand why robes like this are called kimonos. Obviously, I get that they're named after the sleeves which are quite wide and loose and drapey, but even then, this garment is so completely unlike a kimono that I wish it was just called a robe instead. Perhaps there's something I'm missing?
For more reviews of Harlow & Fox (albeit not of their robes), take a look at Sweet Nothings NYC, Miss Underpinnings, Lost in Lingerie, and TLA's Market Editor Krista.
Have you heard of Harlow & Fox before? What do you think of a luxury lingerie brand focusing almost exclusively on full bust sizes?