Playful Promises: Full Bust Lingerie with Retro Appeal
Please note that some of these photos may be NSFW. This article also contains affiliate links.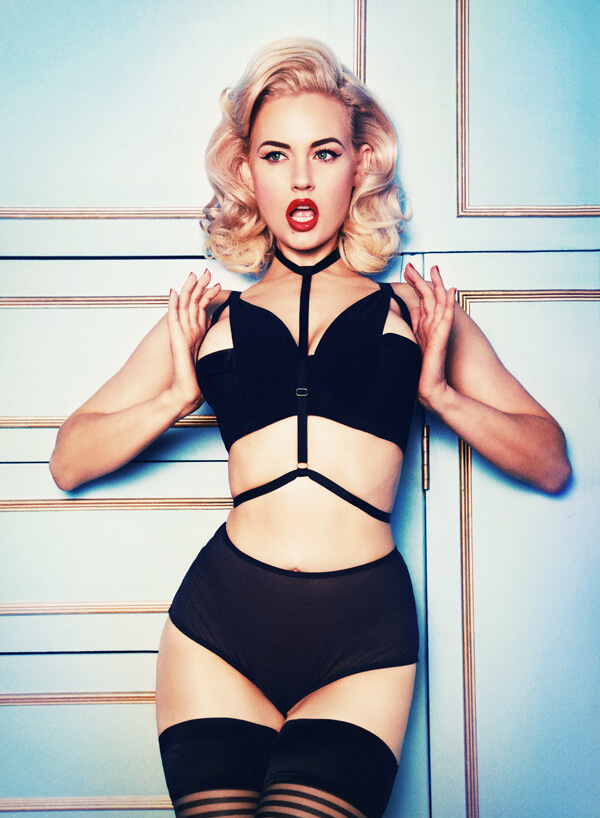 Playful Promises has done it again, putting out a flawlessly executed lookbook that perfectly captures the glamorous, playful spirit for which they are known.
In an exciting triumph for the brand, blonde bombshell (and Playboy model) Gia Genevieve and famed editorial photographer Tatiana Gerusova came together in NYC to shoot the brand's newest lookbook. This is a huge deal for a small indie from the other side of the pond.
Not only was Gia featured in Playboy's Lingerie Issue, both Gia and Tatiana have worked together for Vogue. This positions Playful Promises as a global, fashion-forward lingerie brand. The fact that these photos celebrate a collection specifically designed for full busts is just the icing on the cake!
Playful Promises is adept at incorporating the cheeky attitude and personality of retro lingerie without being literal in its design. The result is a distinctive point of view, with silhouettes that tease at their vintage-inspired roots without tipping into the trappings of "pin-up" lingerie.
This makes the brand imminently wearable, able to straddle both retro and modern sensibilities. This newest, exclusively full bust collection, is its best yet. Equal parts sleek and sassy, I am absolutely smitten with every single look.
For the last few seasons, Playful Promises has been committed to expanding its size range to include larger cup sizes. This new collection isn't about further expanding sizes on an existing range. Rather, it is completely dedicated to DD-G cups.
Subtle design details ensure that full busts are properly supported, including deeper cup patterns, stronger mesh bands, and wide straps. The result is a collection that doesn't read "full bust," it just reads "fabulous!"
The Juliet range is a delightful dichotomy of old and new. A half cup harness bra has a dramatic frame overlay, creating arrows of skin above the breasts, drawing the eye up to the collared throat where a detachable elastic harness dives down to encircle the ribcage. This daring style tops ouvert, high-waisted mesh briefs and an old-school roll on girdle. Not-so-basic black is also showcased to great effect in the classic Imogen range with its glossy satin plunge bra, suspender belt, and saucy button-backed knickers.
The collection goes beyond the safer neutrals and blacks of the season and offers up a refreshing color palette of red, aqua, and a gorgeous minty "absinthe." The Cordelia and Portia ranges, which utilize color, are the most recognizably retro of the bunch.
The Cordelia bra has a three-part cup with a contrasting black lace overlay that really wows. Even cuter? The scalloped edge of the lace is cut to perfection to create a heart shape on the front of strappy knickers. So fun! The Portia range is all about vintage glamour with period-specific channel stitching on the balconette bra and the front of a stretch girdle/suspender belt.
My favorite range from the collection looks straight out of a Bettie Page fantasy. The Miranda, in black or absinthe, is one of the most outrageously fun bras I've seen in ages! Lace trim edges the seam of a two-part mesh cup, and circles a peephole just big enough for a nipple to peek through. Frilly and fancy and funny, this bra hits the bullseye on originality. The matching briefs have a sweet little bib motif on the front, which belies the subtly naughty slit in the back.
This new full bust collection by Playful Promises will release November 1st, and orders are currently being accepted at this time. The collection will feature band sizes 28-36, with UK cup sizes DD-G. Bras will start at around $75, girdles at around $60, and panties at around $50.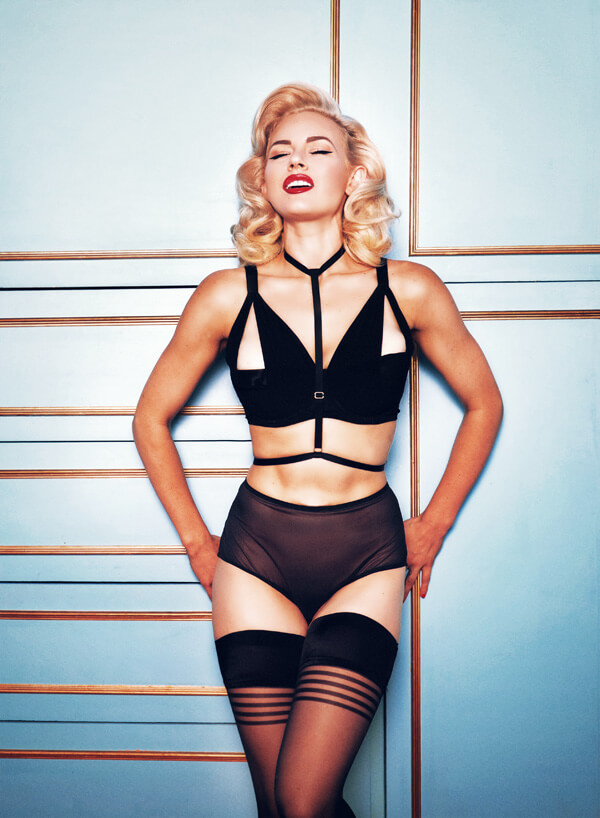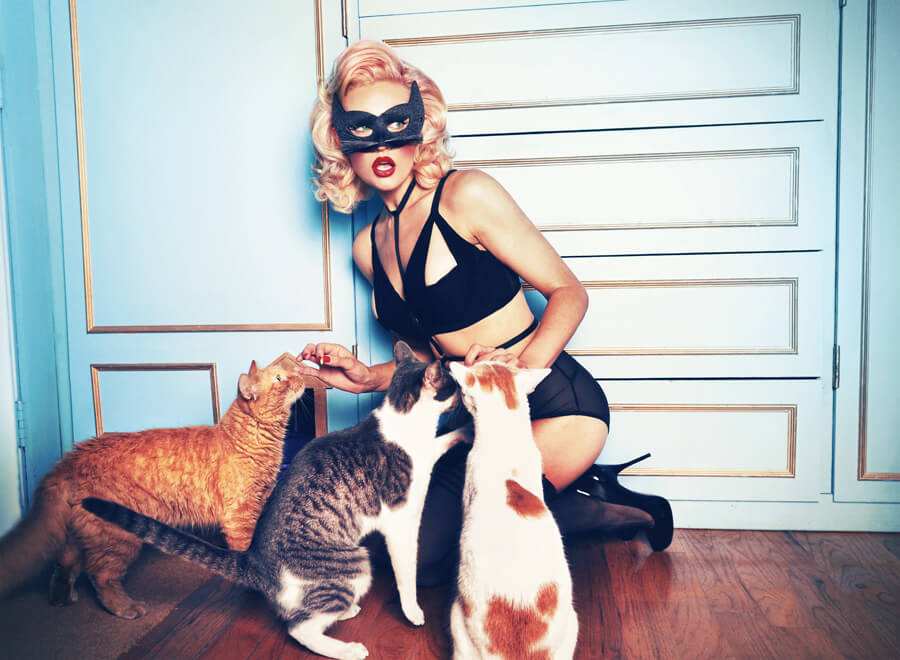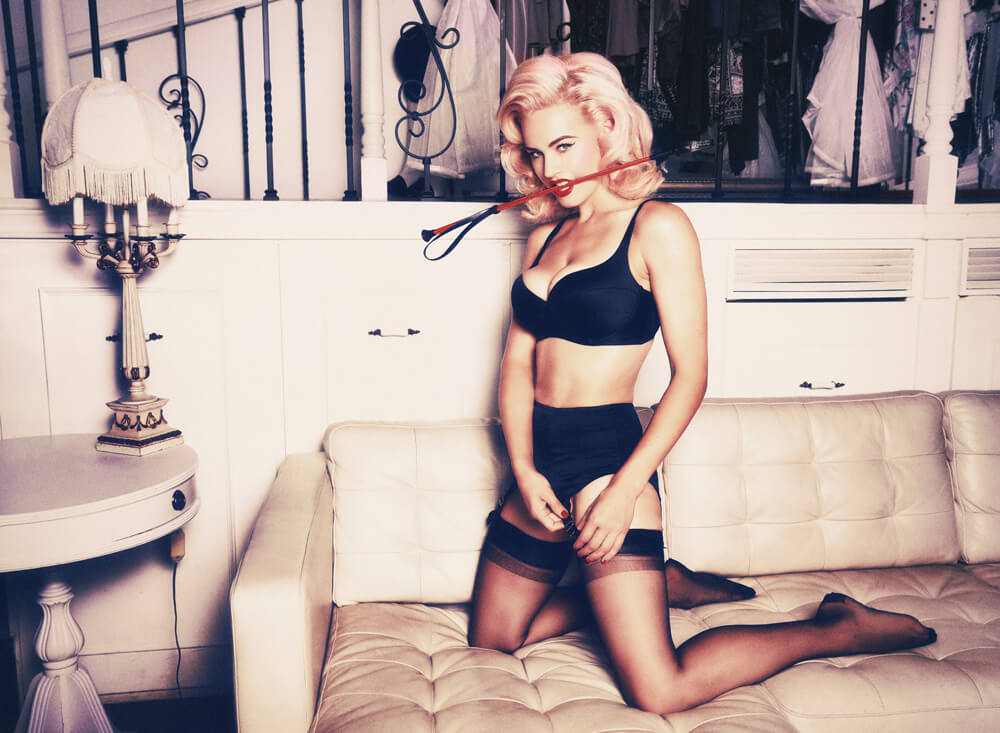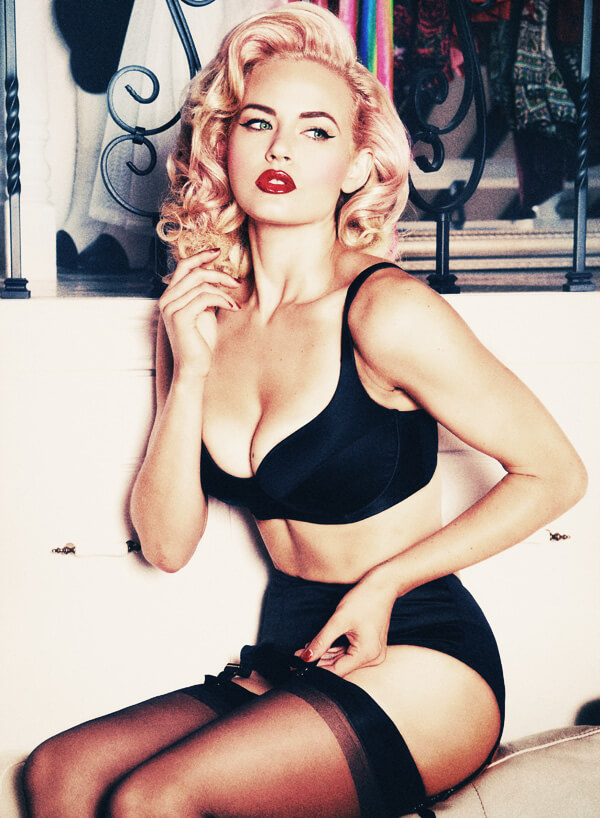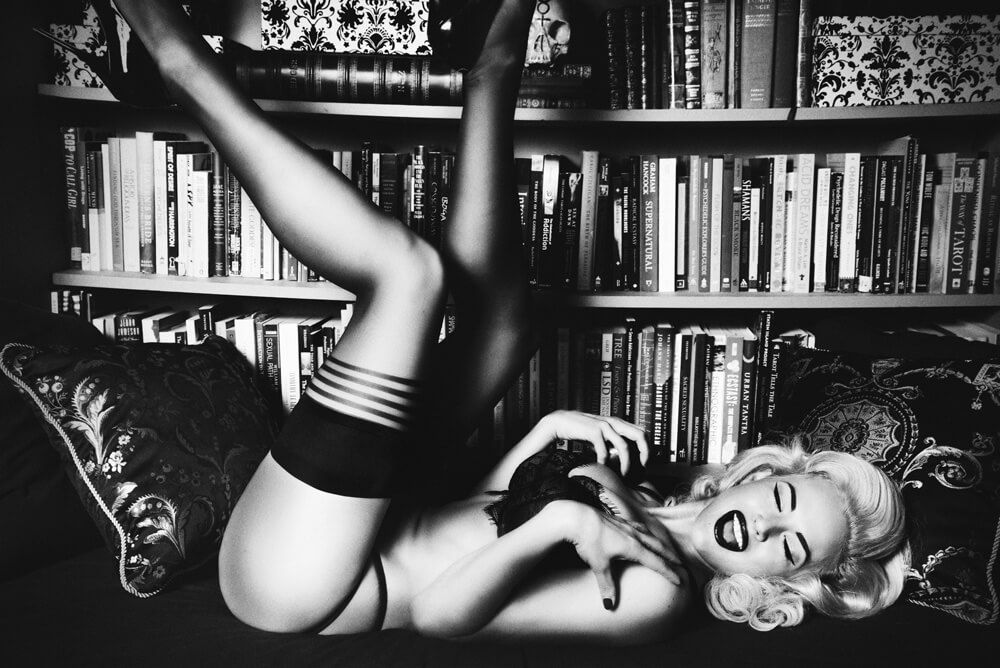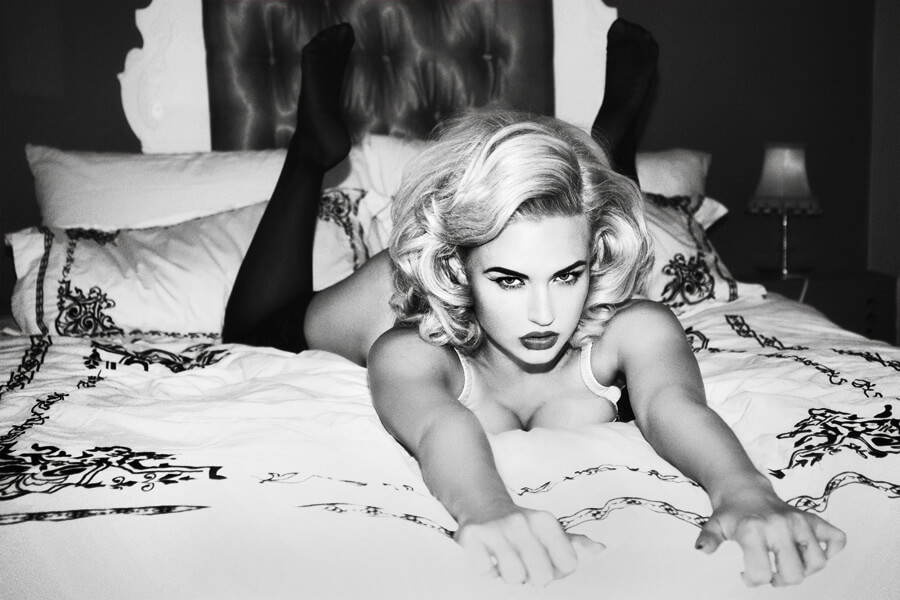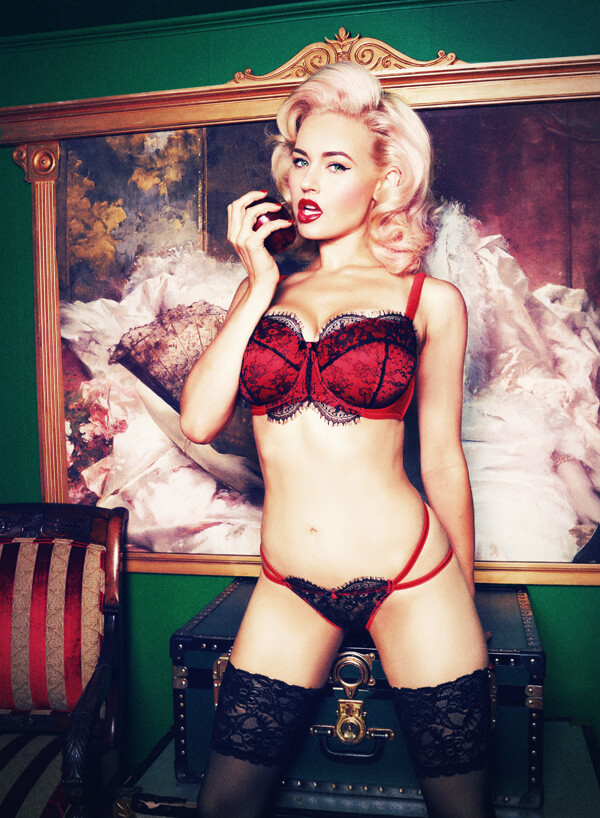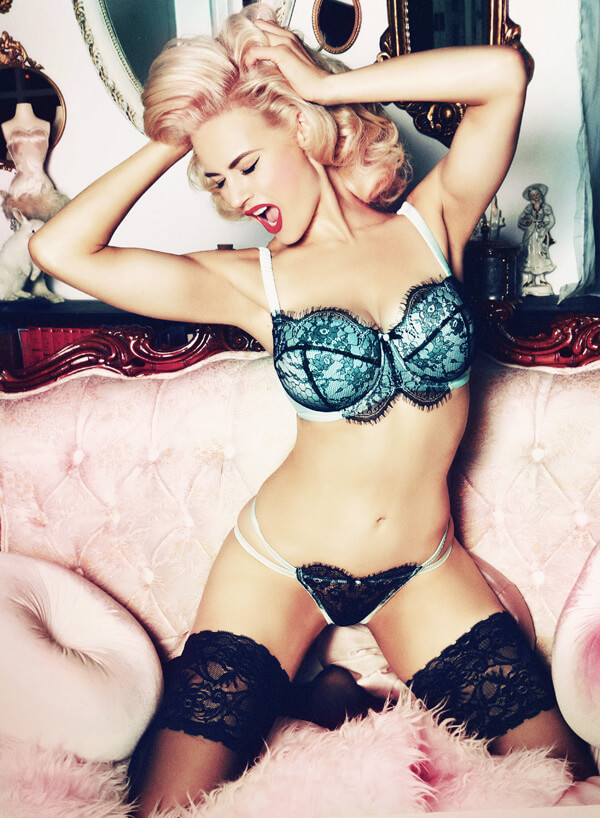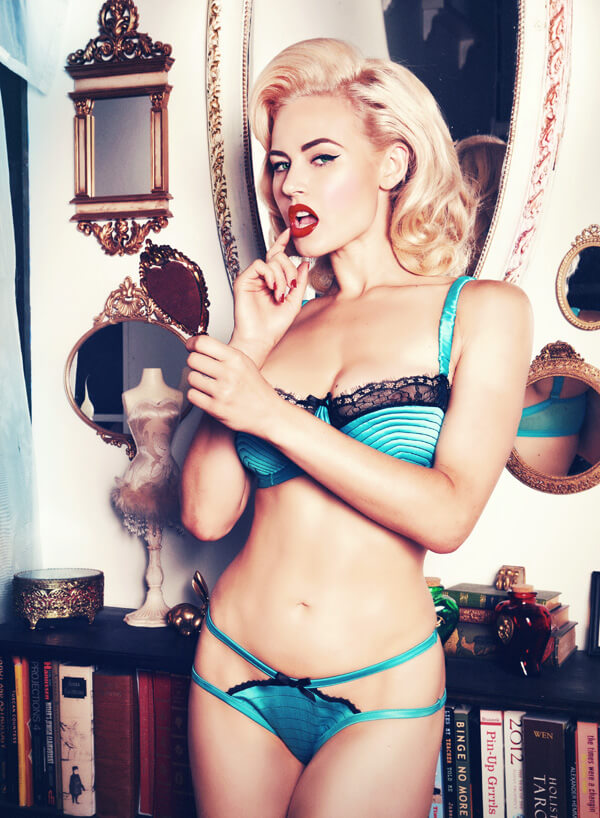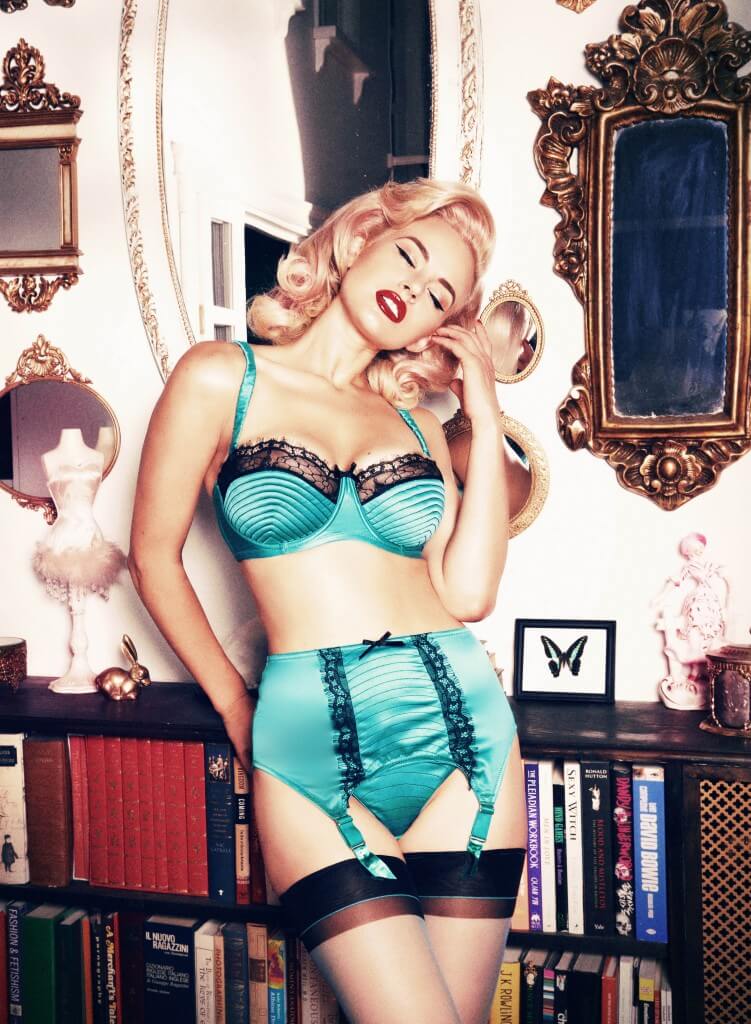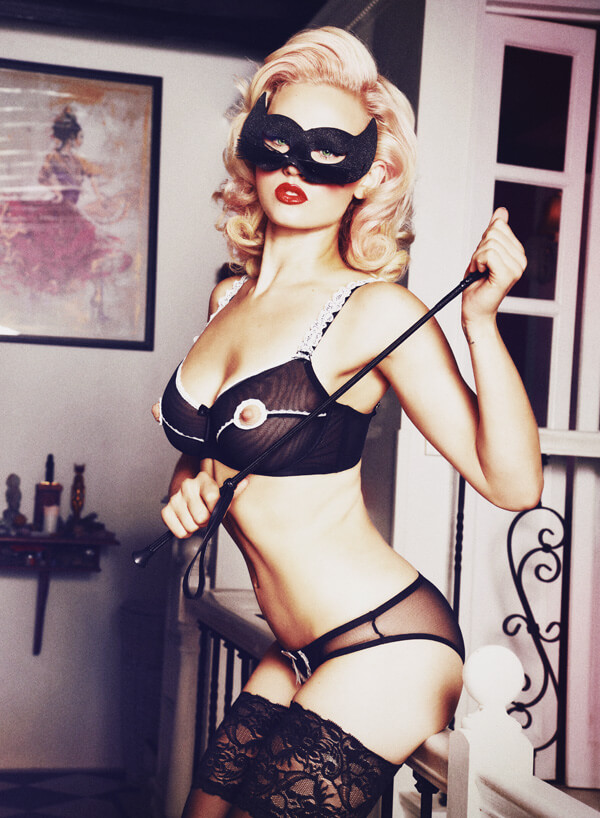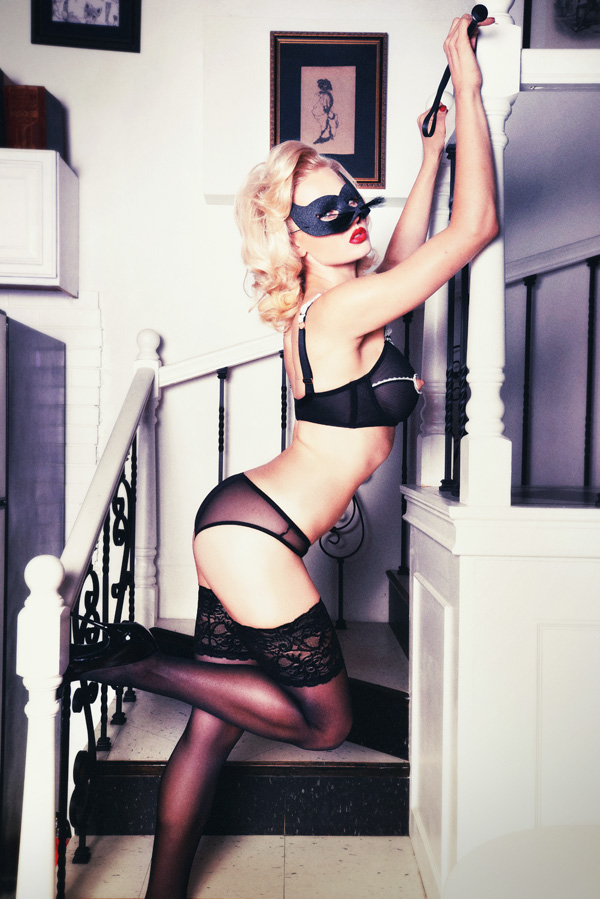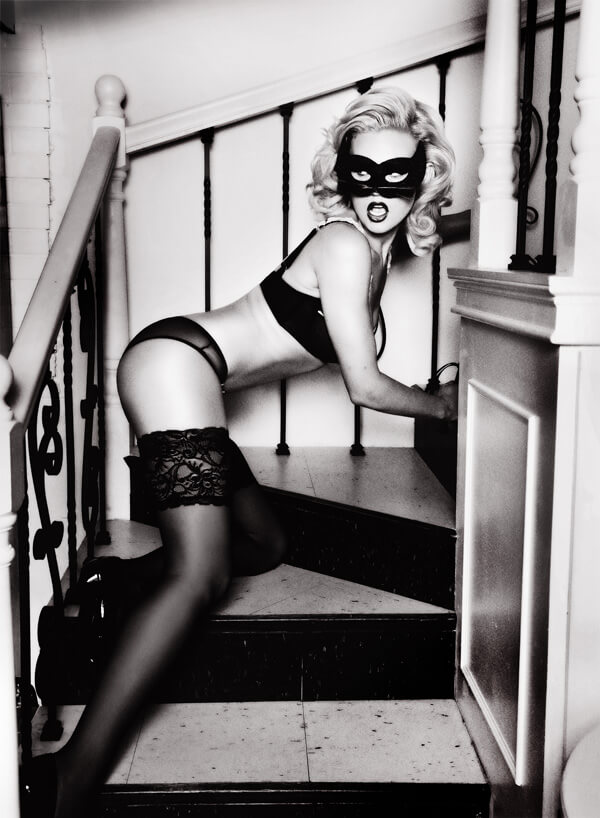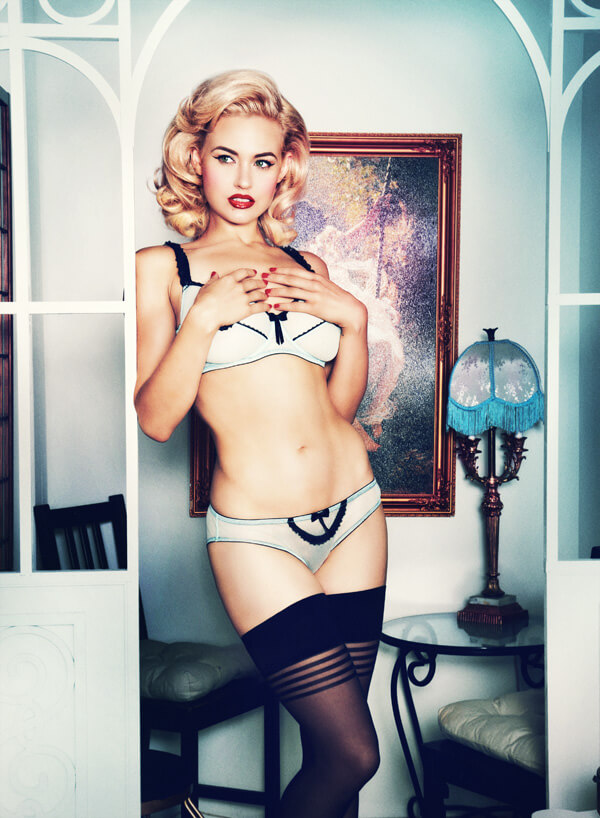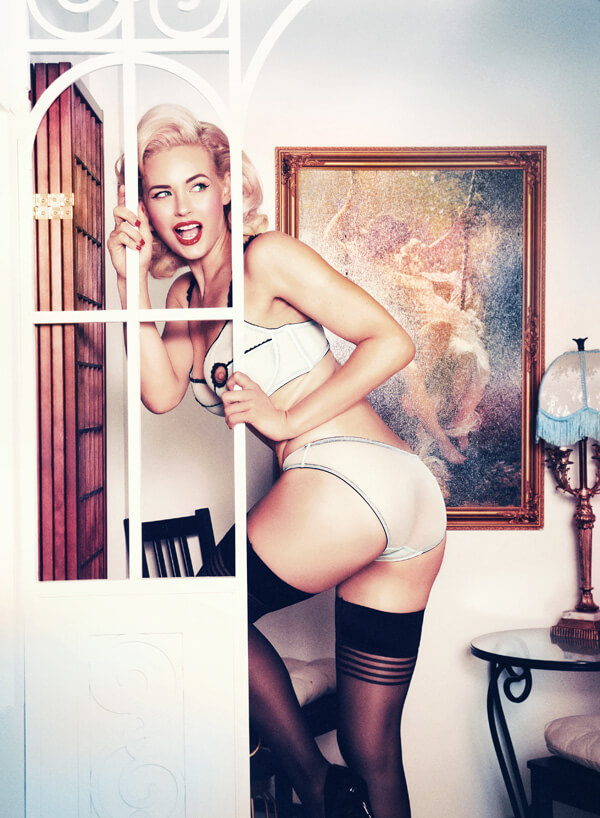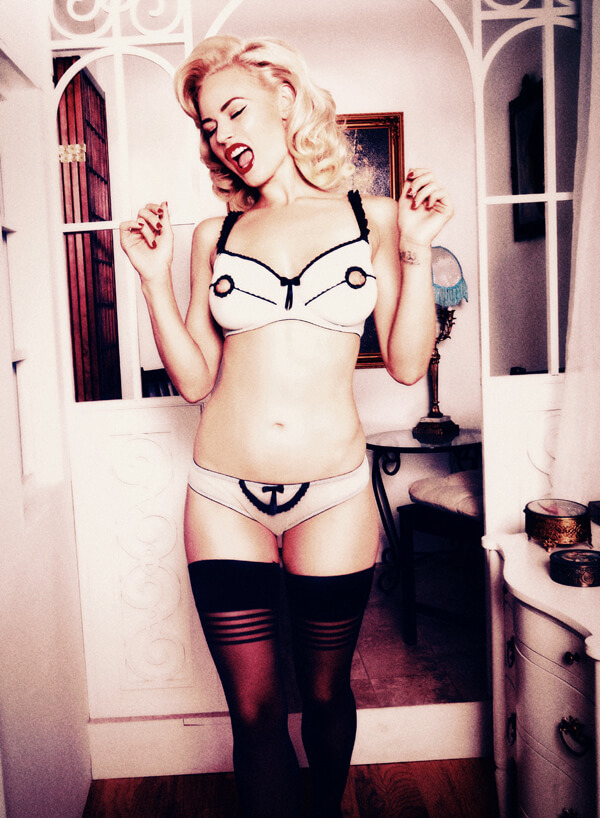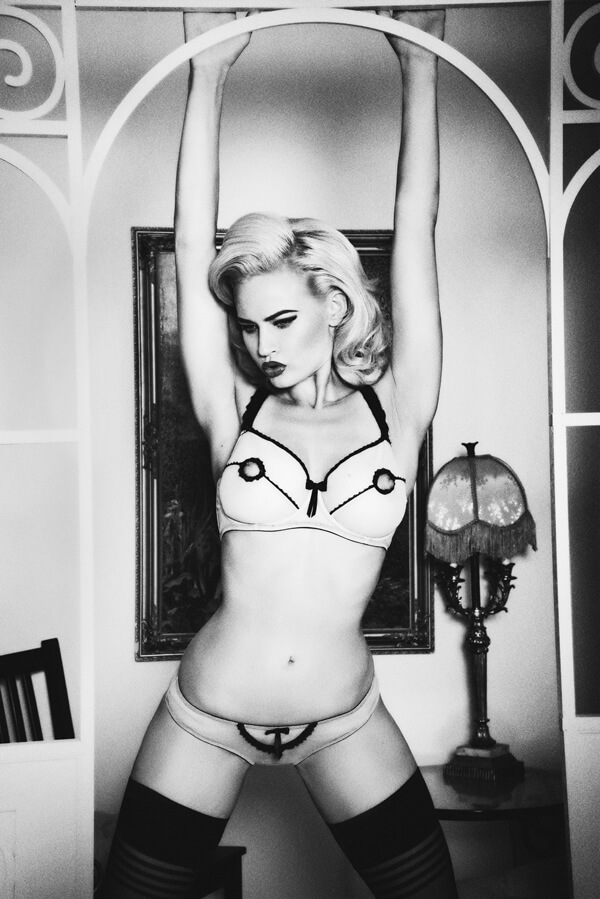 What do you think of Playful Promises' newest exclusively full bust collection? Do you have a favorite look? Are you a fan of styles that have a bit of a retro feel?