Introducing Aimanosi: Nigerian Lingerie with Heart
Editor's Note: This brand is no longer in business.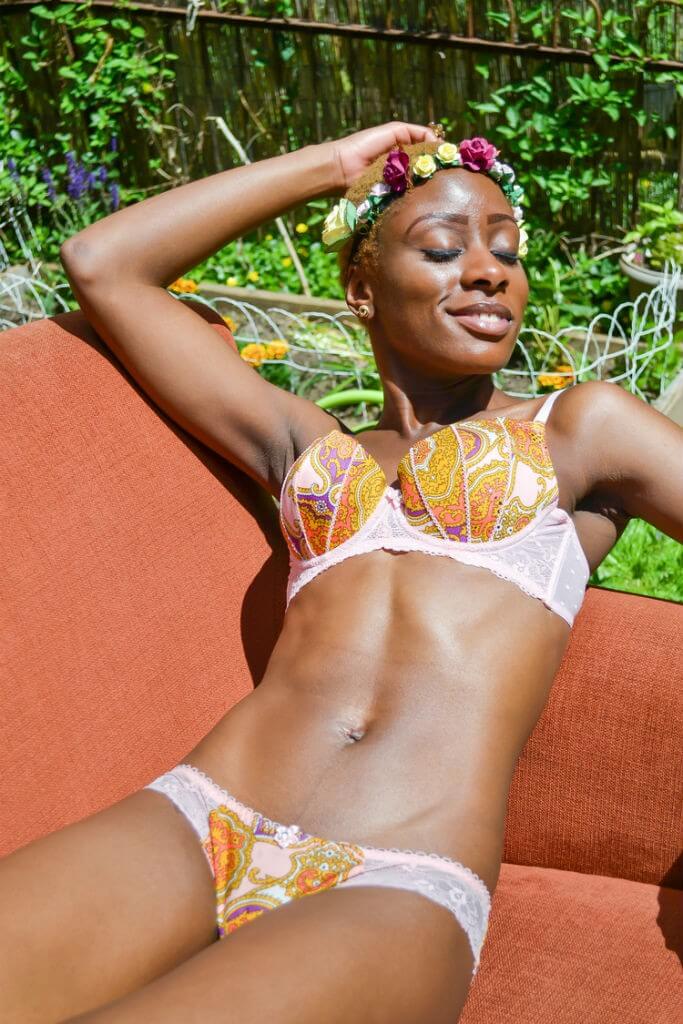 While it's rare enough to see racial diversity portrayed in lingerie campaigns and advertising, it is even rarer on the business side of the industry. Socioeconomic and cultural challenges make it difficult for women of color to launch businesses or rise very high in corporate culture, and the intimate apparel industry is no exception. While there are a few black-owned lingerie businesses, these are all based in the US or UK. Well, now there's a new player on the scene, bringing dynamic design and a compelling story all the way from Nigeria.
Aimanosi was launched earlier this year by Emalohi Irube with the premise of providing beautiful, affordable, accessible lingerie to the women of her country and continent. Drawing from Nigeria's vibrant culture, Irube translates the energy of the region's metropolitan cities into lingerie that is colorful and free-spirited. Even better? The entire campaign is photographed on Nigerian women in a shoot that is both fun and irreverent. There's a refreshing sense of authenticity in the photos and a joy and exuberance that really help to make the line approachable.
Not only is it wonderful to see racial and ethnic diversity in the shoot, Aimanosi also uses models with body types that differ from intimate apparel industry norms. In an editorial climate that tends to default to thin or curvy, it is delightful to see muscular bodies celebrated. Women with more muscular builds rarely get to see how fantastically beautiful, lacy lingerie looks on them. Yet another reason to be excited about Aimanosi.
The debut line doesn't have any especially groundbreaking silhouettes, but each look is quite pretty. The I'did! set utilizes white or magenta floral lace in a two-part cup with split straps and a crystal bauble on the front. This demi bra seems to gap a bit under the armpit, but I think this style would work great for women that have more tissue on the outer curve of the breast. The Owambe set is done in a pale seafoam green colorway, with an ornate lace overlay, ribbon detailing, and oversized bows. My favorite look is the Sobe Girl with its cheerful yellow and pink paisley print molded cup that is seamed and piped for a shell-like effect.
Aimanosi is also devoted to giving back to its community, using African resources and labor. The brand seeks to empower women through training, education, and employment. But what is equally of note, and what adds heart to this fledgling label, is its bra drive for victims of the civil unrest in the northern part of Nigeria. Customers who donate a gently used bra will receive 10% off their order. These bras are then laundered and donated. It is unclear how customers can donate, though. Are there physical stores where one can drop a bra off? Is there an address where the bra can be mailed? Sadly, this information isn't available on their site.
With its commitment to affordability, lingerie is sold in sets, with a free panty offered with every bra ordered (and bras selling in the $40-$60 range). Bras are available in band sizes 32-38, with cup sizes A-E, while panties are sold in S-XL.
While there is quite a bit to get excited about with Aimanosi, their launch has been problematic. The shop portion of their site is awkward at best, and at the time of this writing only two styles were available for sale. Also problematic is the brand's lack of sizing chart or shipping policy. In an extremely competitive industry, Aimanosi needs to resolve these issues before it can step out into a global marketplace. I'm hoping these are hiccups as the brand establishes itself. We need more independent labels like this, to remind us that lingerie has many beautiful faces and the rich heritages to go with them.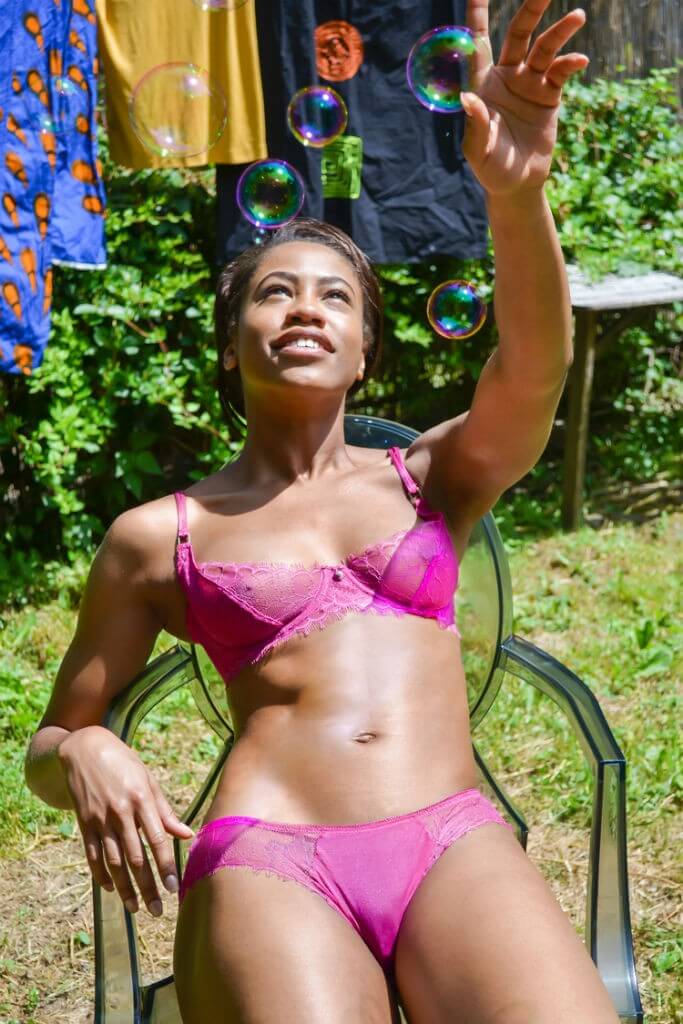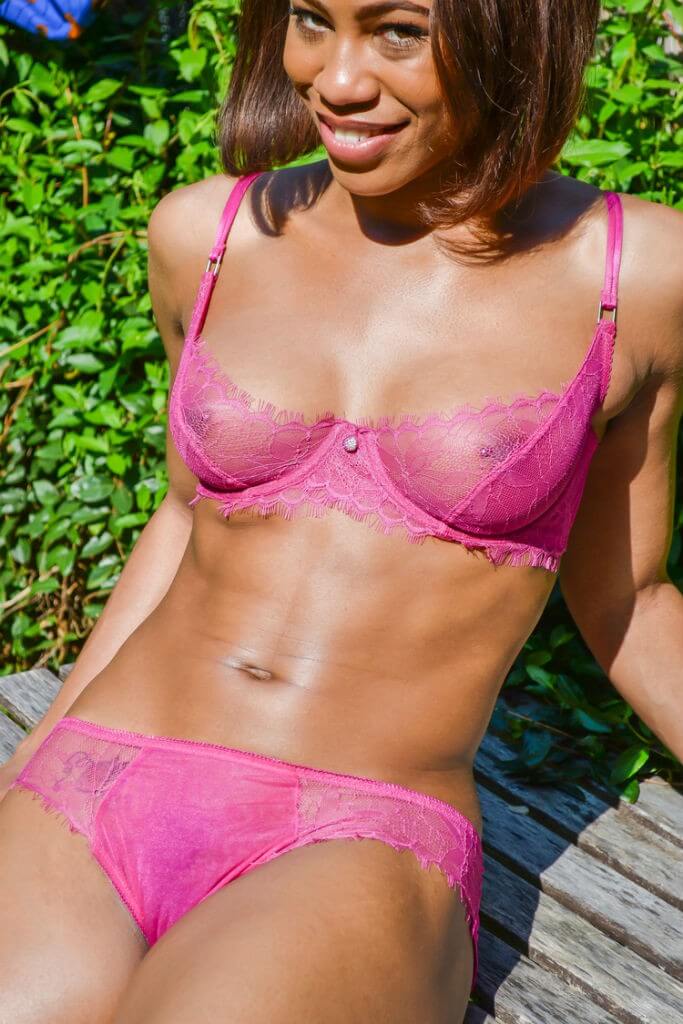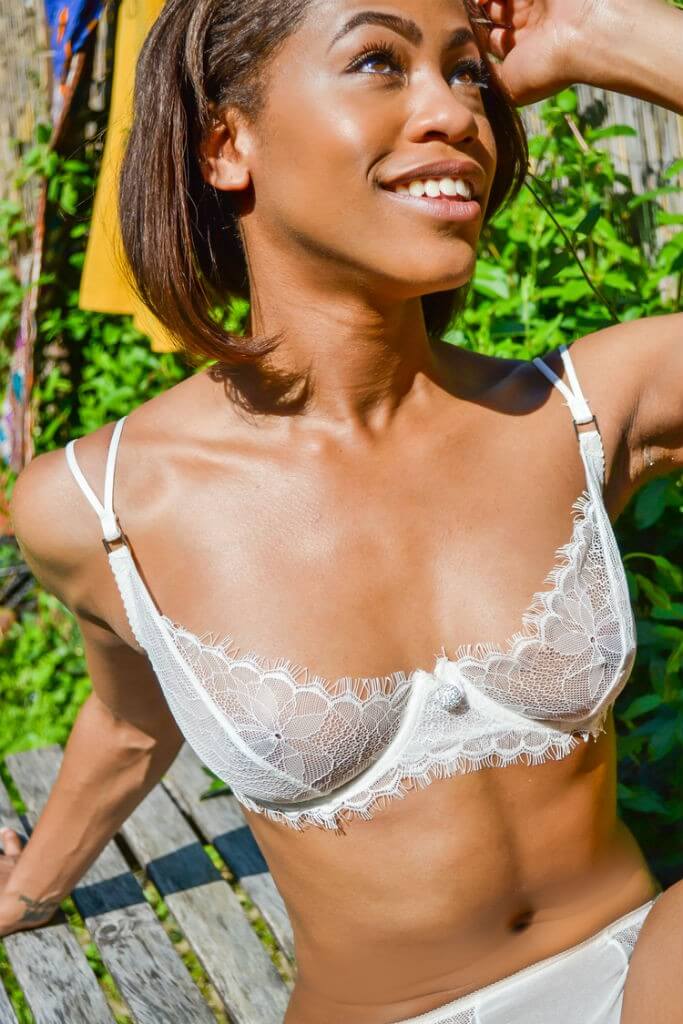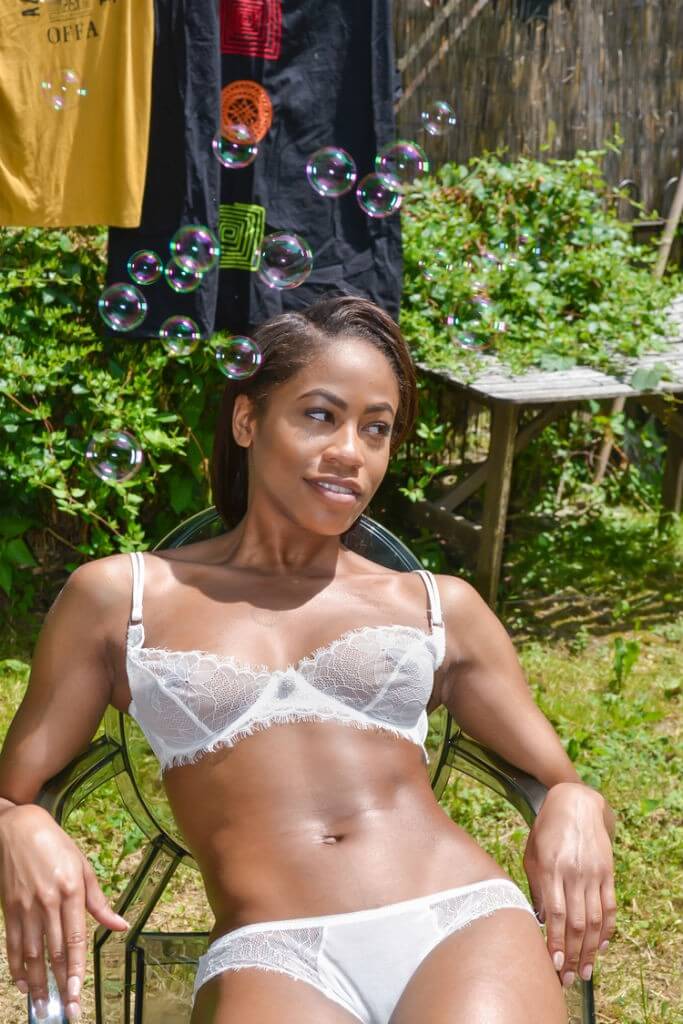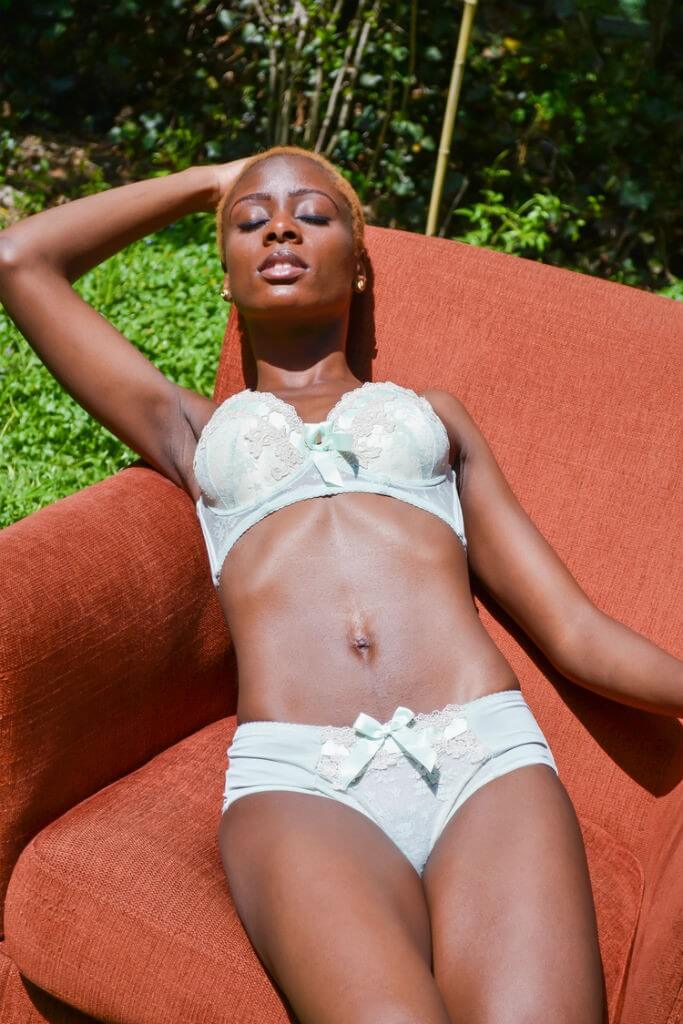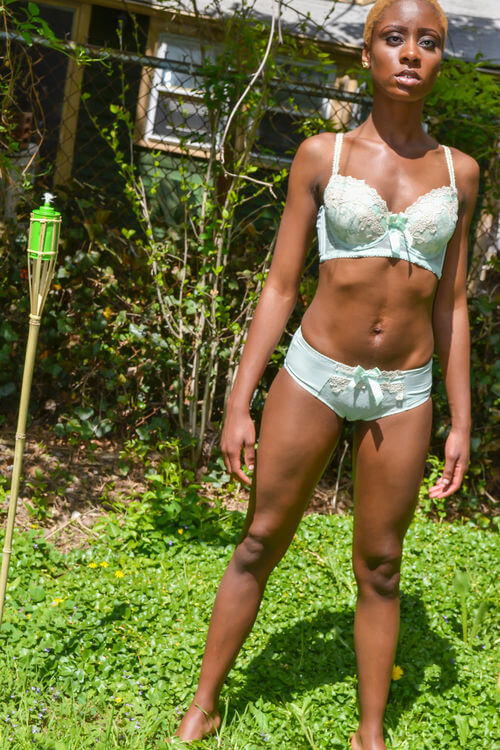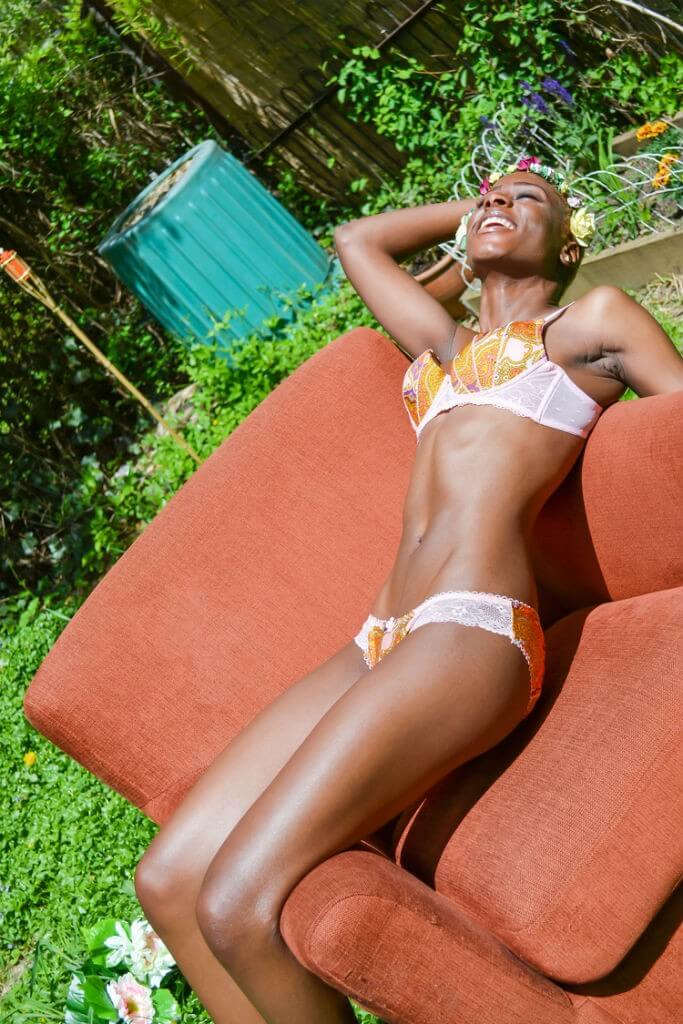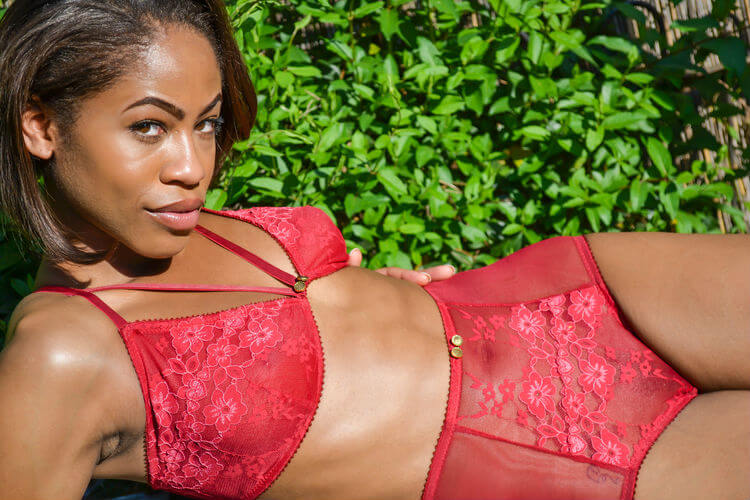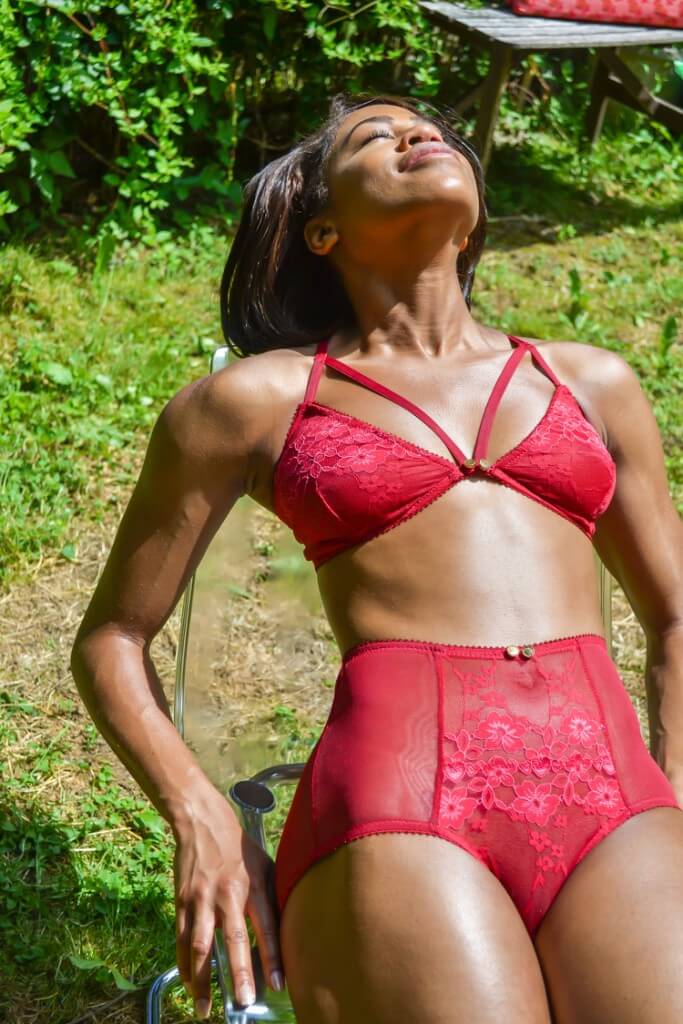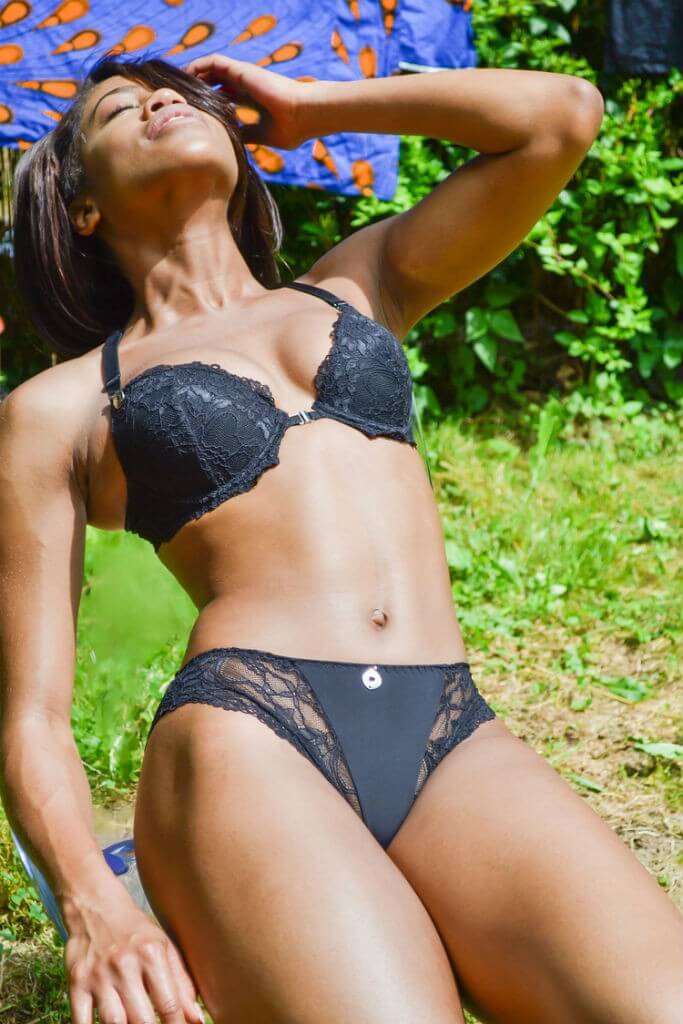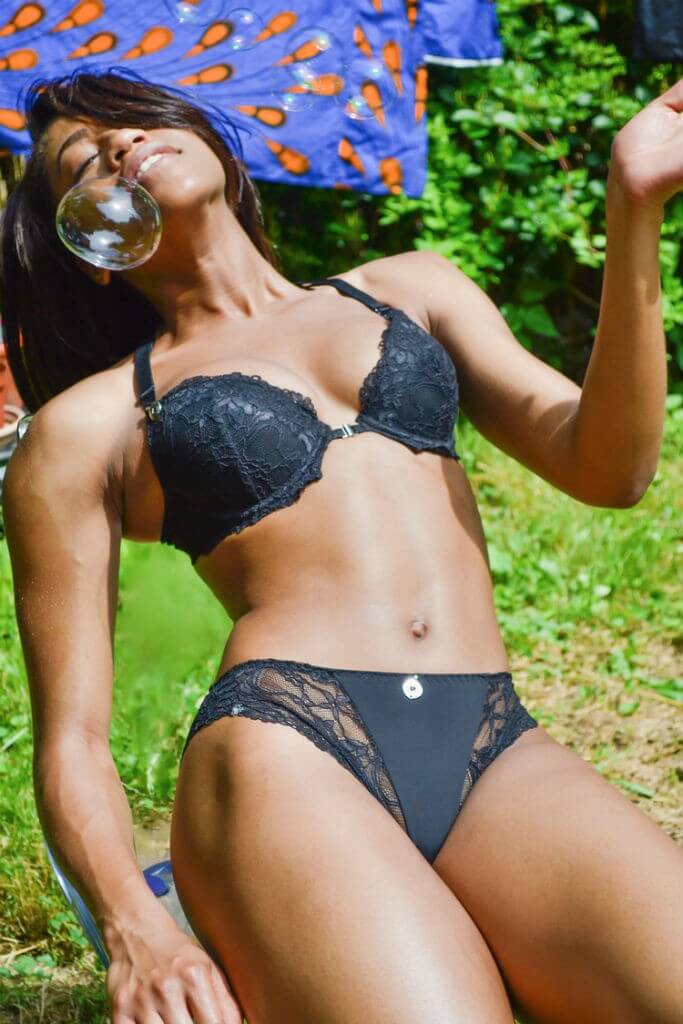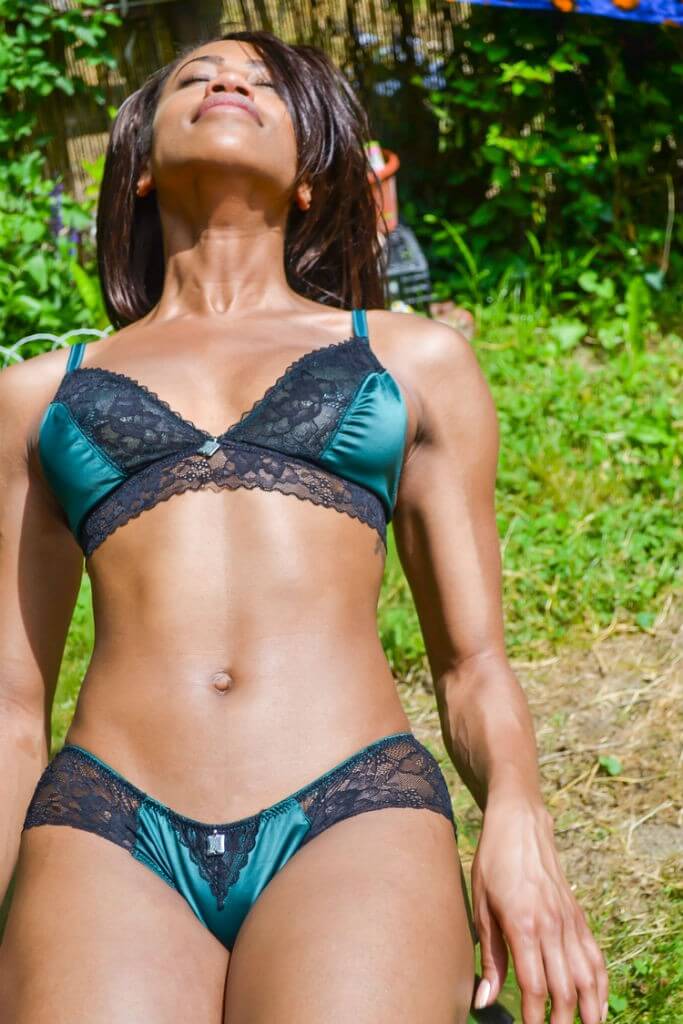 What do you think of Aimanosi? Are you excited to see brands emerge from areas outside of the United States and Europe? Would you go out of your way to support a label that seeks to empower disadvantaged groups?