Lingerie of the Week: Mademoiselle Jean Heart Back Knickers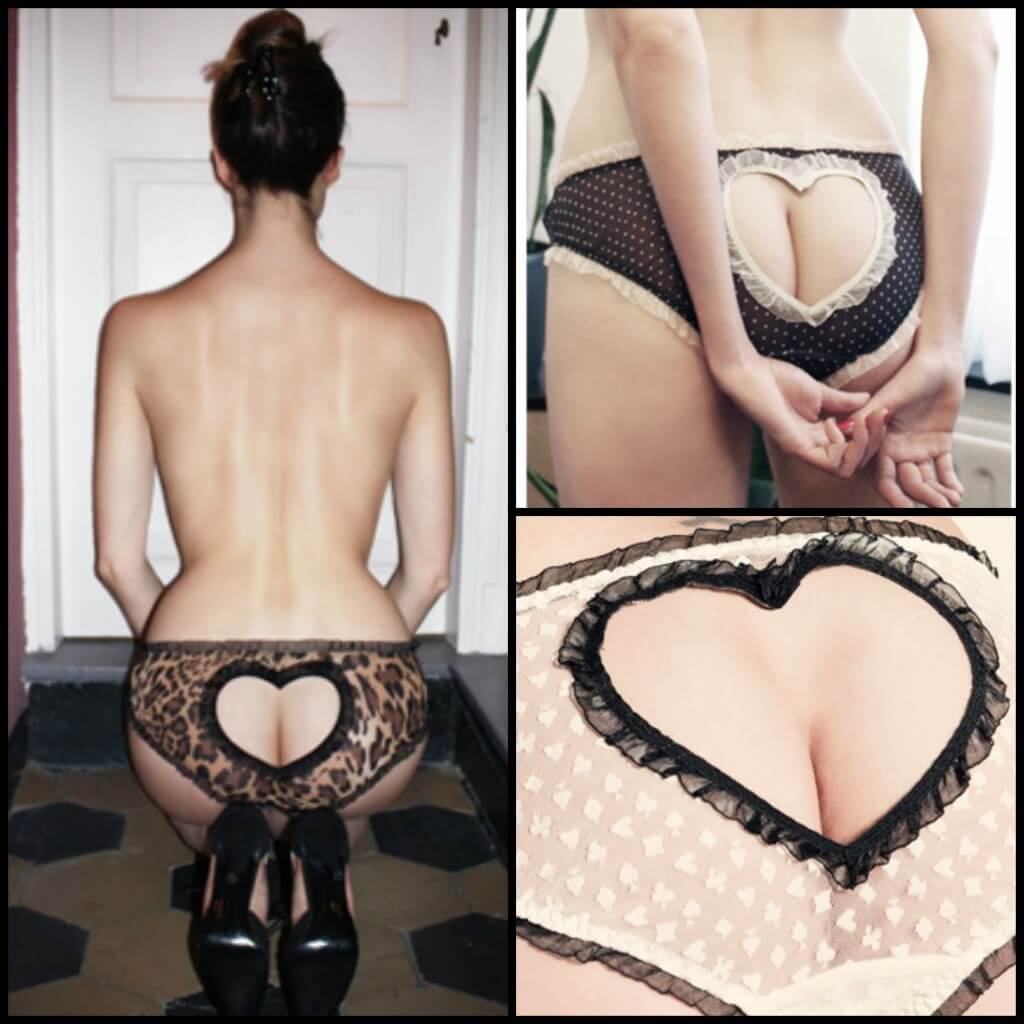 When it comes to my knickers, comfort is queen. I don't want a whole lot of ruffles and frills and straps and cutouts on panties because all I see when I look at that kind of decoration is a bunch of fabric binding, constricting, and otherwise discomfiting my body. But despite my anti-fancy knickers stance, I think I'm willing to make an exception for Mademoiselle Jean.
The founder of Mademoiselle Jean started her line in 2005, after a brief stint working for Chanel. At first, she sold only vintage-inspired fashion (take a look at her pencil skirts; they're something serious). But recently, Jean decided to expand her range into lingerie... and I, for one, am really glad she did. These heart back knickers are already a signature piece, and they manage to look fun, flirty, and yet still completely wearable for everyday.
Mademoiselle Jean's heart cutout knickers are €45 (app. $59.00), and are available in sizes 36 thru 42.
What do you think of these?