Favorite Lingerie Brands at Curvexpo NY: Meng, Gilda and Pearl, Sapphire Bliss, Erica M
That familiar week of frenzied lingerie shopping is back. No, it's not the Victoria's Secret Semi Annual Sale; it's Lingerie Market week in New York. The nexus of the flurry is Curvexpo, which takes place every February and August at New York's convention center, the Javits Center.
Just getting there is a trial and a hoot. The massive Javits Center sprawls on the westernmost avenue of Manhattan, 11th Ave., remote enough from the closest subway line that its only neighbor is the DMV car tow impound. Forget Starbucks or Duane Reade. This is the boonies.
So it can be pretty amusing to find yourself in a stream of high heeled ladies, bloused and trousered in the latest, all trudging en masse from 8th Avenue to 11th to choose the best from the newest collections. These are professional shoppers -- boutique owners and corporate buyers -- along with various members of the fashion press and assorted interested parties, and they're visiting trade shows at the Javits Center. Simultaneously there are several shows: two accessories, one gift, one or two ready-to-wear, and one lingerie. Brands rent booths at a show, and buyers shop their collections and place wholesale orders of goods to be delivered in the future.
I find that the best strategy for visiting a trade show is to conserve energy by not trying to look at too much. That must be my ever-present guide or else the rows and rows of booths start blurring together, and I glaze over and can't tell a chiffon from a charmeuse.
This time I decided to wander in an attitude of leisure, and let my heart be my guide. Rather than trying to take a survey of the entire show, I passed by most booths after a quick glance and stopped only when something drew my attention. This left more time to actually sit with a rep at the booth and learn about the brand. Given my limited goals, I decided against forcing the pieces I loved into trend categories for this piece, but instead am sharing with you a couple of the brands and garments that caught my attention.
MENG

One brand stood out especially. It was Meng, a UK brand, owned by Silk Road Ltd, making its debut at Curve. It launched in Fall 2014 and crossed the pond to show its Spring 2015 collection. According to the brand's press release, Meng "aims to combine elegant loungewear with art through their distinct prints and inspire confidence in its wearers whether they are relaxing at home or flaunting their style on the beach." It is a print-driven collection, with a clear and specific point of view unique in the industry. "Each collection features hand-drawn illustrations inspired by art and architecture from a variety of periods, world travel, nature and Eastern symbolism." I'm not sure these images do justice to the experience of standing before a whole rack of these sumptuous, intricately patterned silk robes and coverups. I wanted to roll around in them.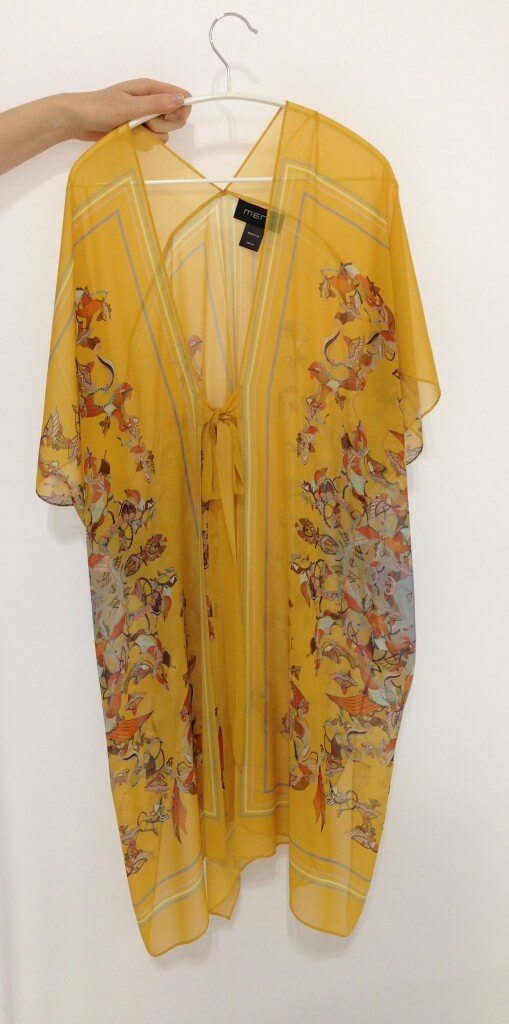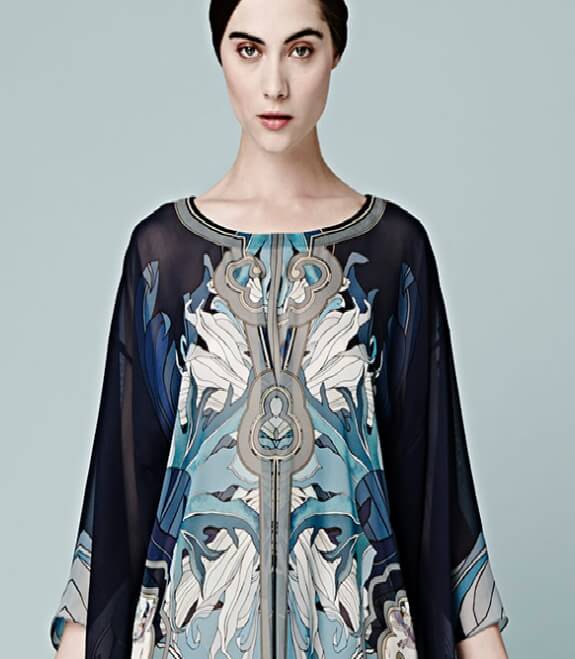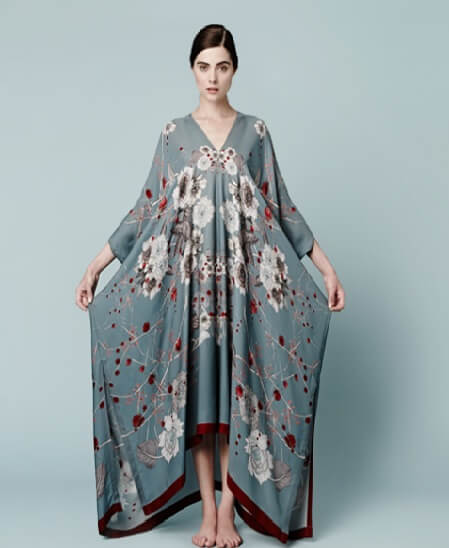 GILDA AND PEARL
Another UK luxury brand, Gilda and Pearl, drew me in and knocked my knickers off. It is all luxe delicacy with some saucy touches. Designer Diane Huston is drawn to old Hollywood glamour, which she channels in her silk boudoirwear and lace bras and panties. She showed me a range of gold lace pieces (which could not yet be photographed until their release to the public in January) with straps the width of actual spaghetti. I couldn't believe someone had the patience and steadiness of hand to create a strap so delicate. Her attention to such details separates this brand from others that throw around the word "luxury" as a marketing technique rather than a reflection of elevated technique applied to the pieces.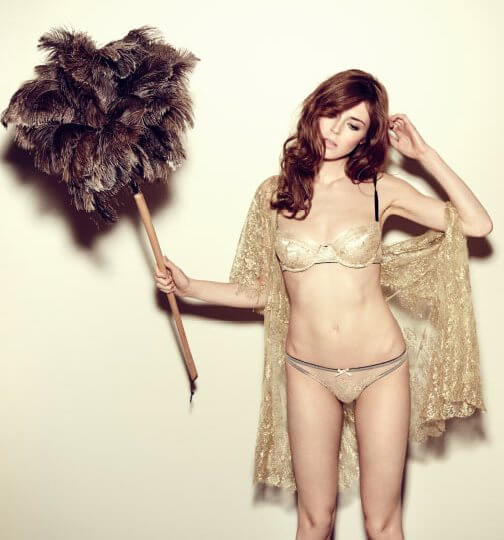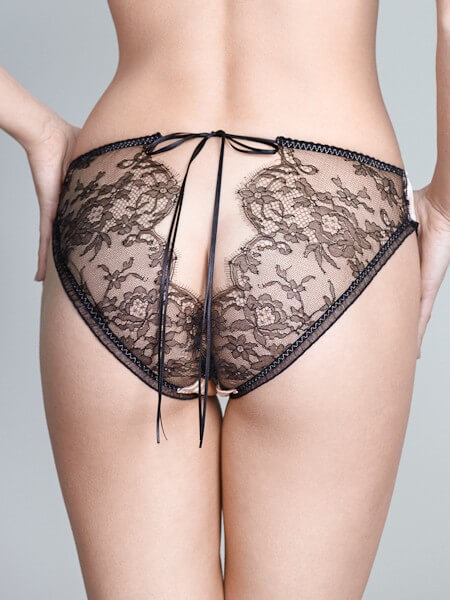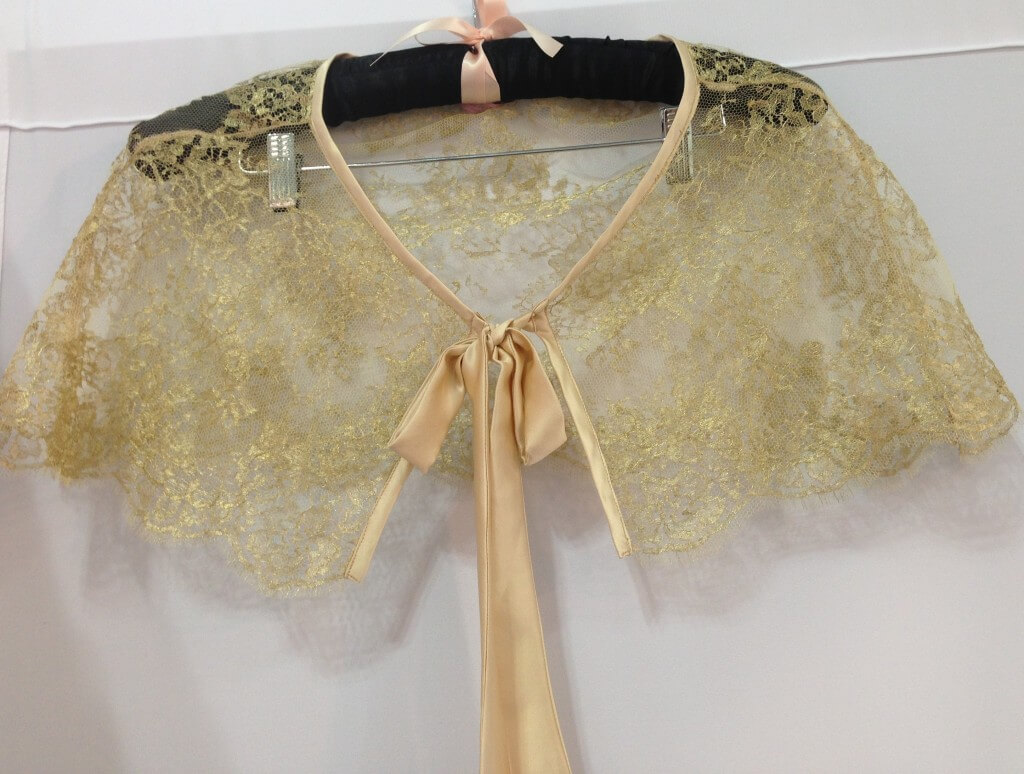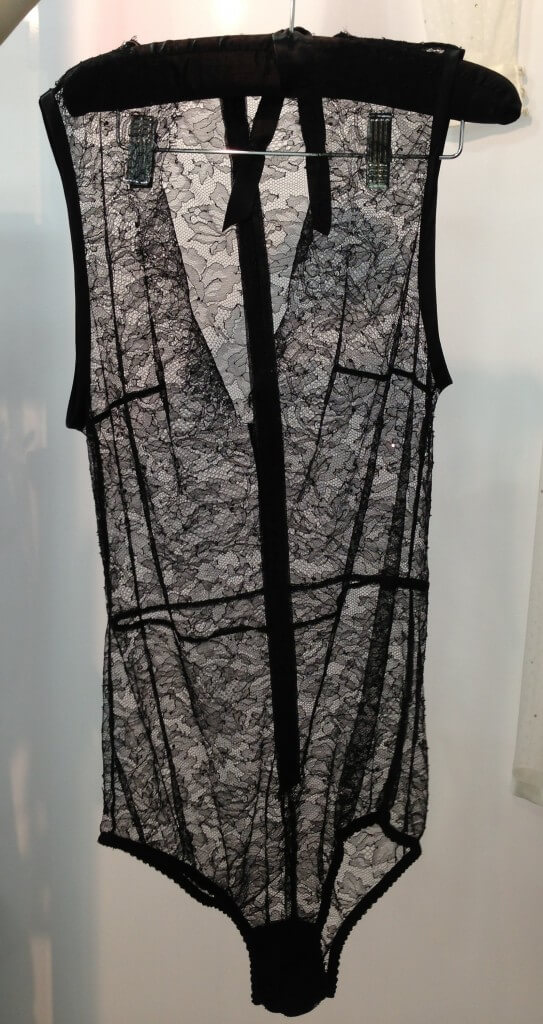 SAPPHIRE BLISS

A homegrown New York brand debuted at Curve this season: Sapphire Bliss. I have written about this newcomer before, so I stopped by the booth to see what's new. This is a polished collection with a clear point of view, which is a huge accomplishment for a new brand. The color story and sensibility are focused, and the overall range is very pretty and graceful, with traditional luxurious materials employed in modernized silhouettes. The allover lace Cara robe with scalloped eyelash edging offsets its delicacy of fabric with a slouchy hood -- luxury for a cool girl. Sapphire Bliss showed a few swim pieces, which are new for Spring 2015. Similar in handwriting to the lingerie, the swim distinguishes itself with geometric block construction and sleek lines. A white one-piece was crisp with contrasting black straps, and a yellow bikini top with wraparound straps popped like the summer sun.  They layer nicely with a breezy beach kimono made of durable, washable poly.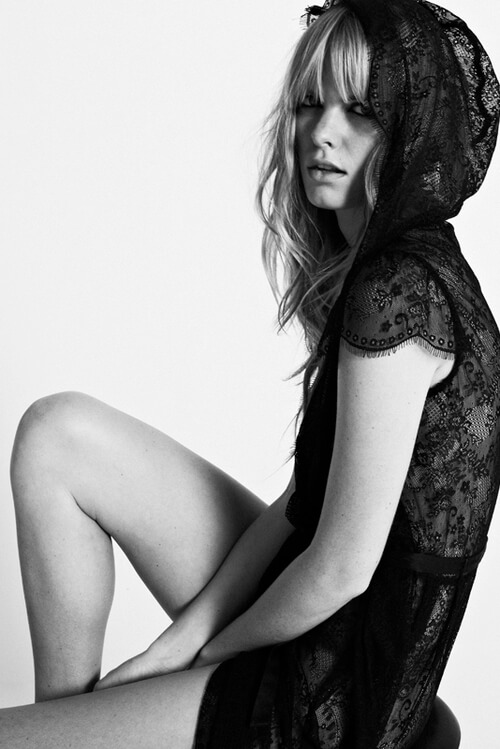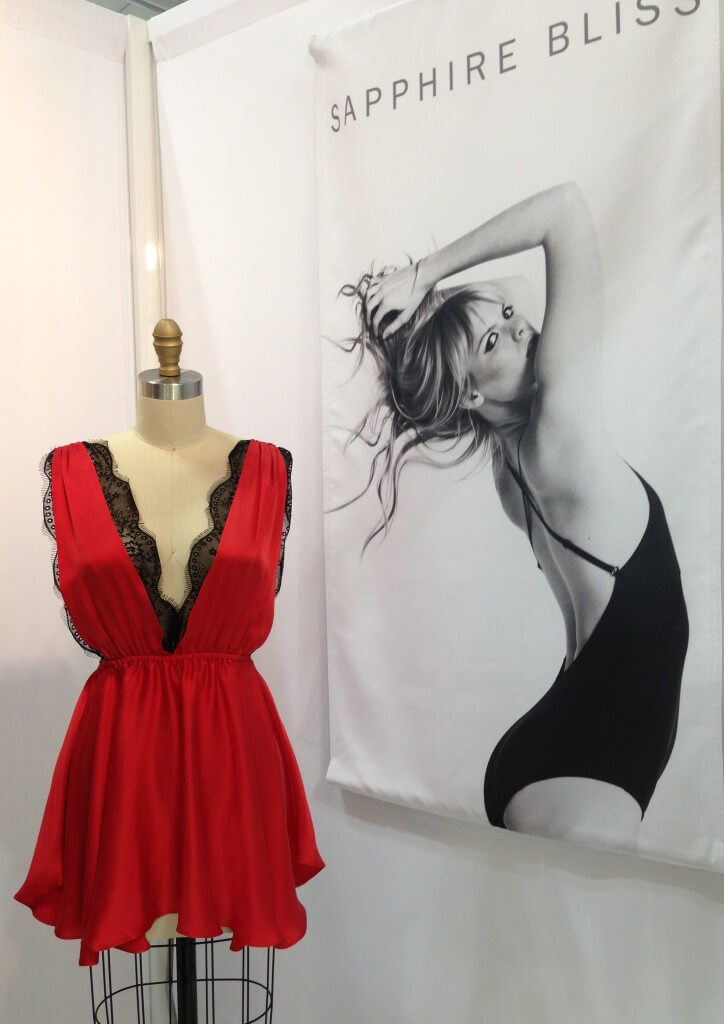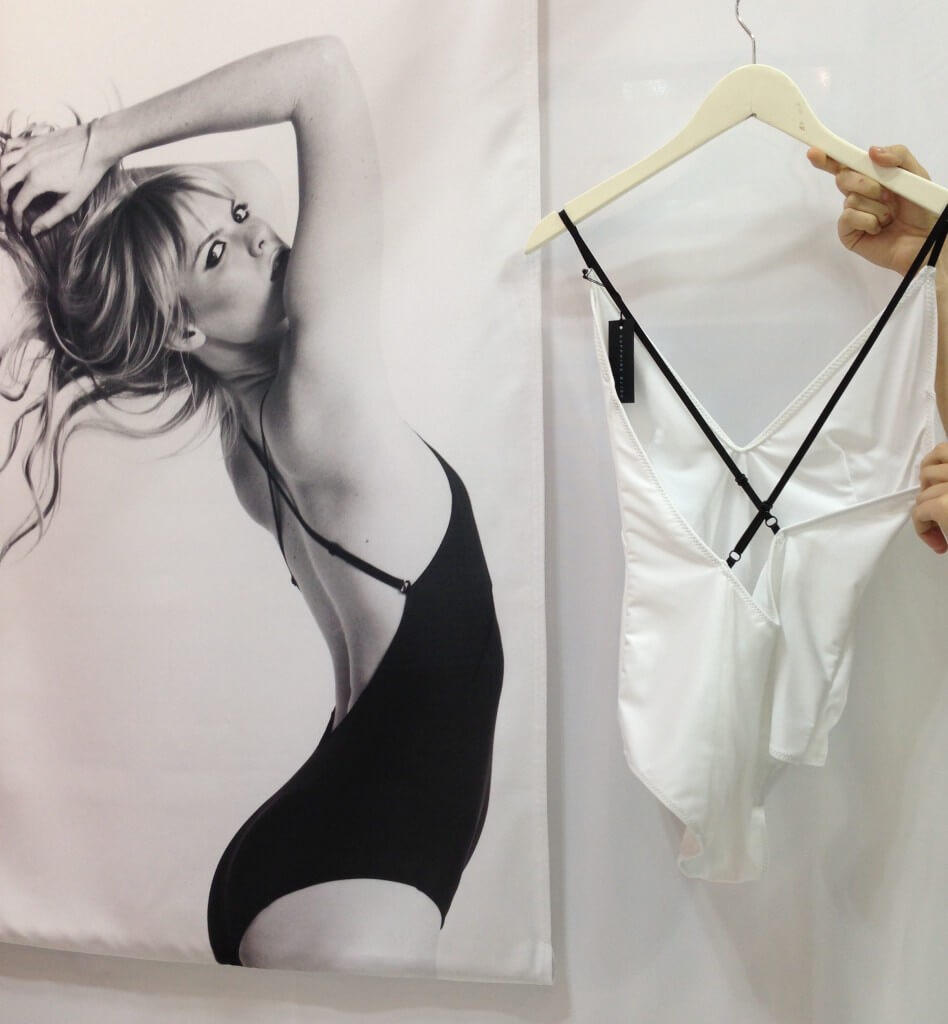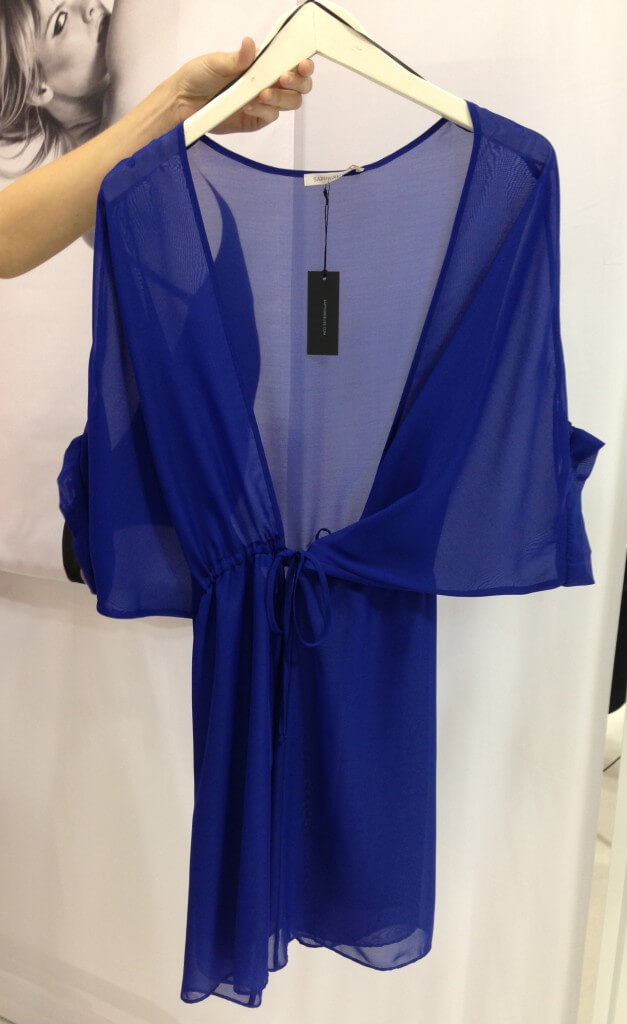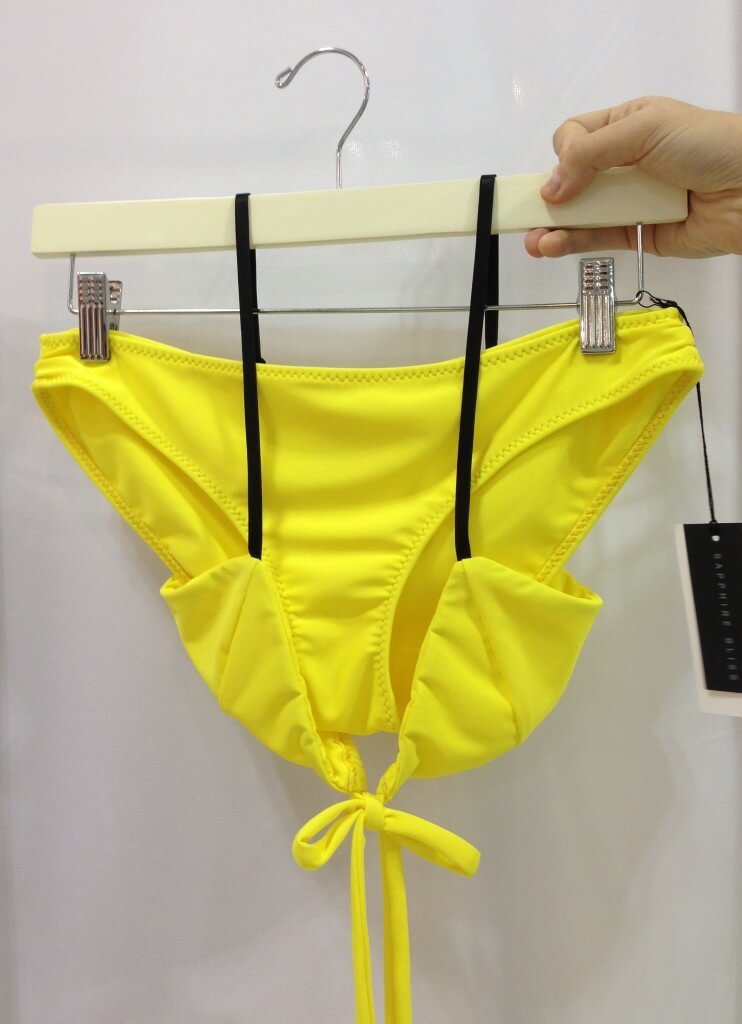 ERICA M
Erica M has expanded this season into full body stockings! I have been a fan of the brand's super-sexy innovative stockings since their launch a few seasons ago. The full body stocking covers delicate places with an opaque knit while leaving legs, arms, upper chest, and belly suggestively visible through a delicate net, all the more visually interesting because of the irregularity of its holes. A new stocking with a transparent heart shape at the bikini area (so that colored underwear can be worn as a highlight underneath) shows a lighthearted spirit of play. Nobody wears these pieces better than designer Erica herself, who looked cool (and professional for a lingerie trade show) in a pair of her stockings and an airy black tunic.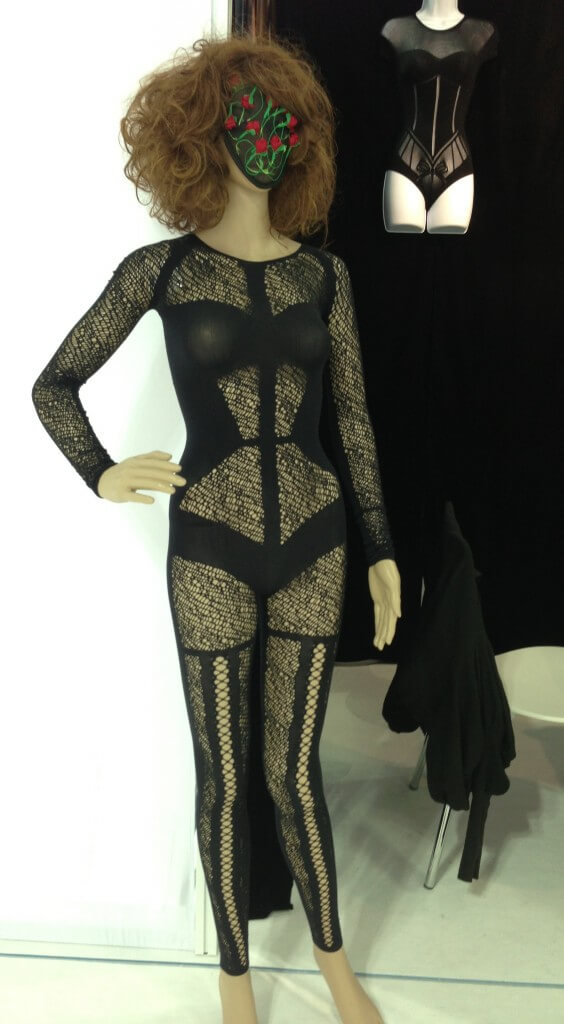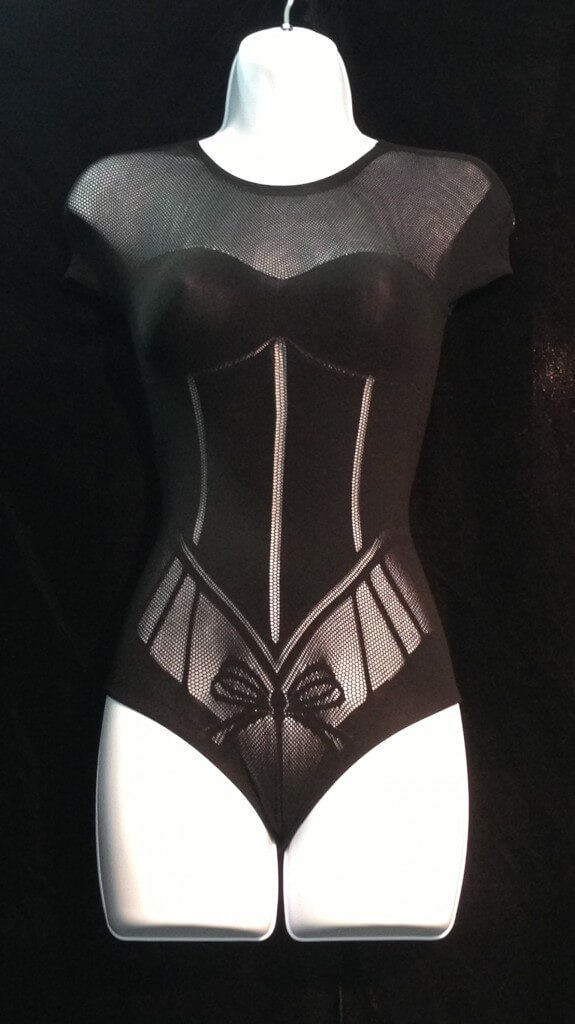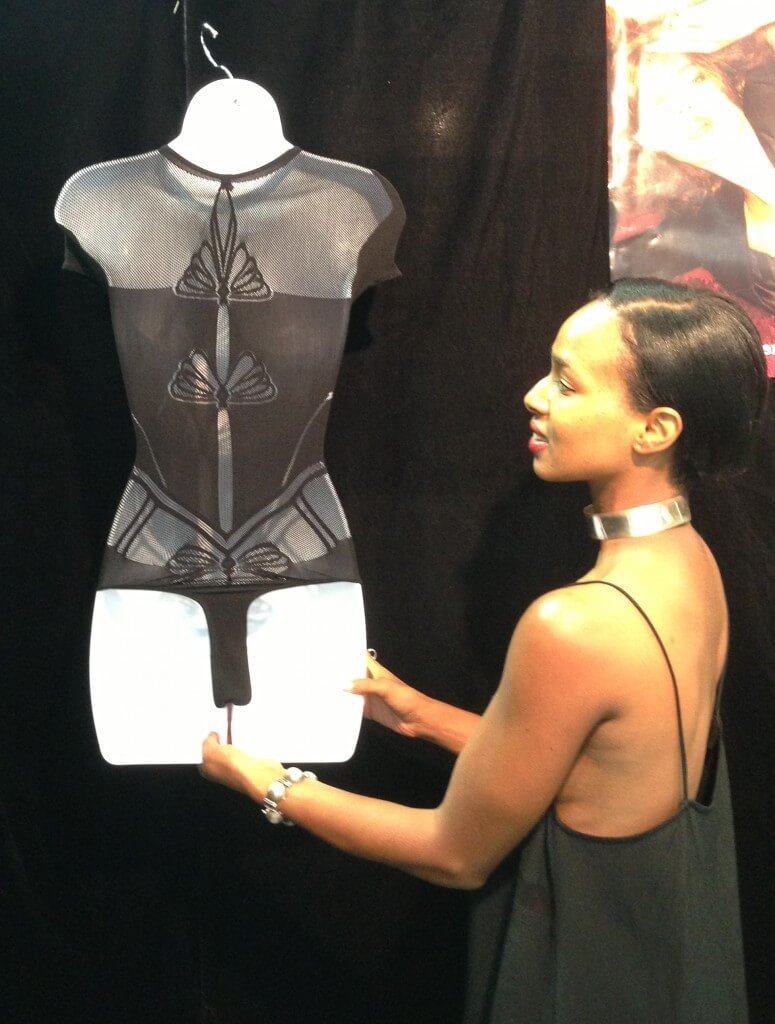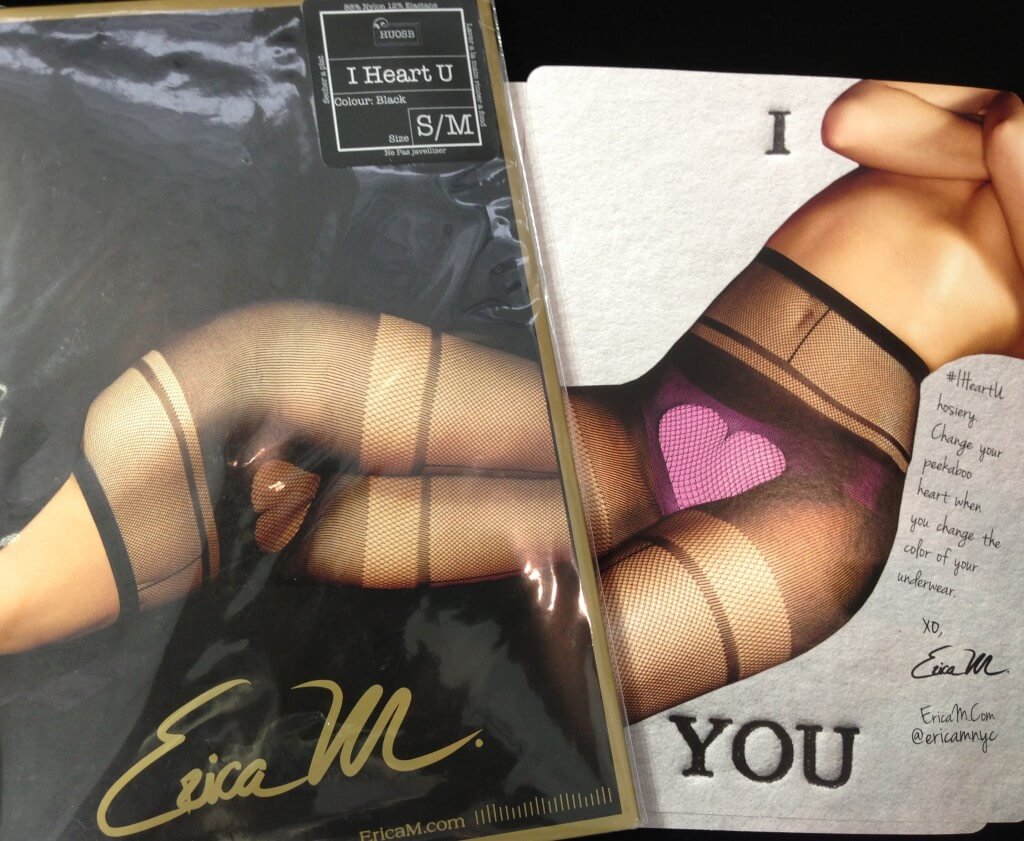 Which of these pieces do you love?  How would you wear a body stocking out?