Lingerie of the Week: Aubade L'Ensorceleuse Demi Cup Bra Set
Disclosure: This blog post contains affiliate links.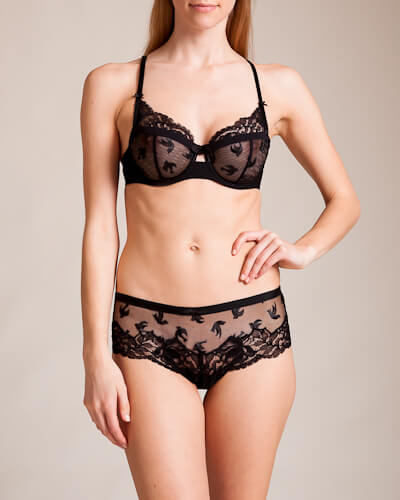 Very often, my pick for lingerie of the week is a set or item I can't just stop thinking about, and today's choice is no exception. Aubade is a French luxury brand that's perhaps most famous stateside for their annual lingerie calendars, but the label is seen by many as emblematic of French-style lingerie (right up there with names like Chantal Thomass, Fifi Chachnil, and Simone Perele). Aubade's L'Ensorceleuse bra set has all the whimsy of Spring without being dependent upon florals, pastels, or bright colors. It's springtime lingerie for people who still prefer black (like me).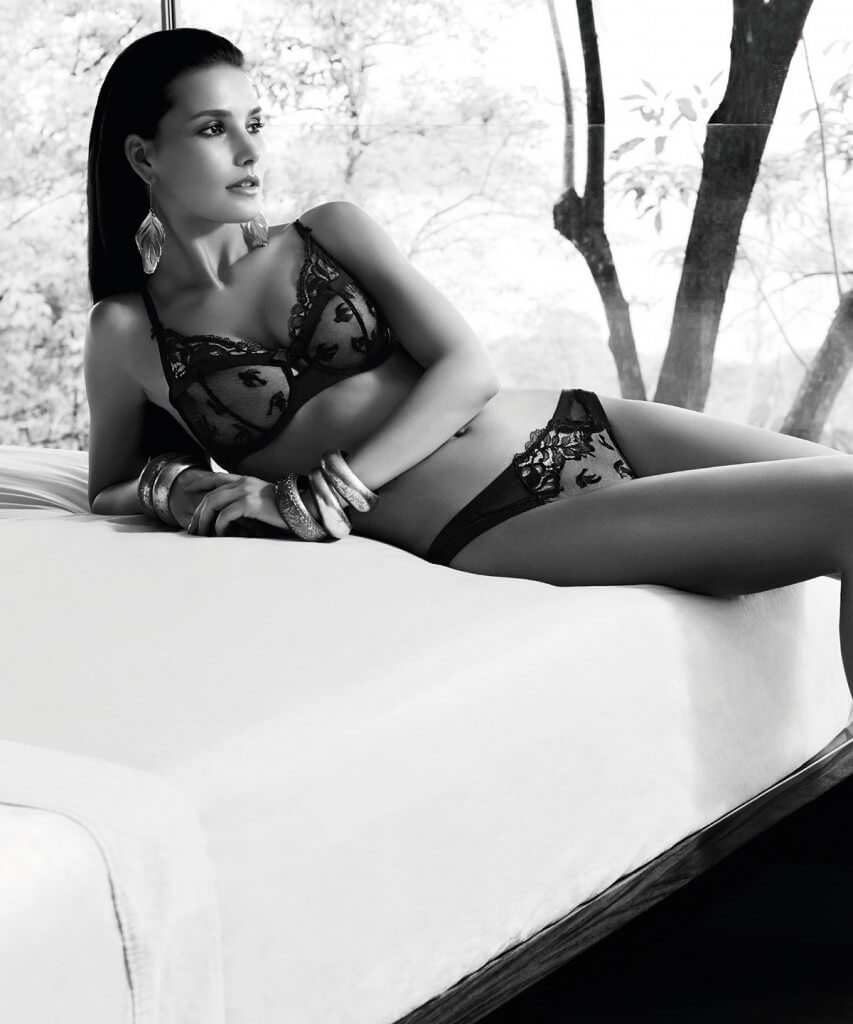 According to Aubade, this bra inspired by Frida Kahlo and Mexican art, which I thought was an interesting detail. I'm no artist (I'll need to page my friend Lingerie Lesbian for her viewpoint on this), but what intrigues me most about this statement is that a brand has been inspired by Hispanic art without being derivative of it or making a mockery of it. It's a bit like Lou Paris' Folie Douce bra set in that way. When I met with the brand, they said it was inspired by the designer's trip to India, and that experience was translated into a French aesthetic, but in a way that didn't come across as cartoonish or cliched. In light of the fact that many brands still rely on ethnic stereotypes for "inspiration," I think there's a valuable object lesson to be learned here.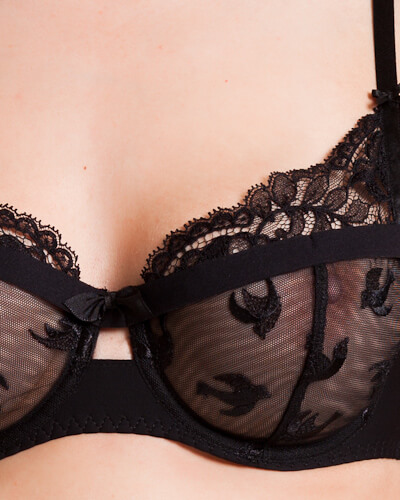 At any rate, as I said, I'm no artist, but I do appreciate when traditional silhouettes and materials are touched with a little something different. And Aubade's L'Ensorceleuse absolutely fits that criteria for me.
What do you think of this set? And have you had the opportunity to try Aubade before?
Save