Lingerie Review: Fifi Chachnil Retro Sheer Bra
Note: I purchased this bra with my own money. Neither Fifi Chachnil nor Jane's Vanity are affiliated with this review. Photos below NSFW.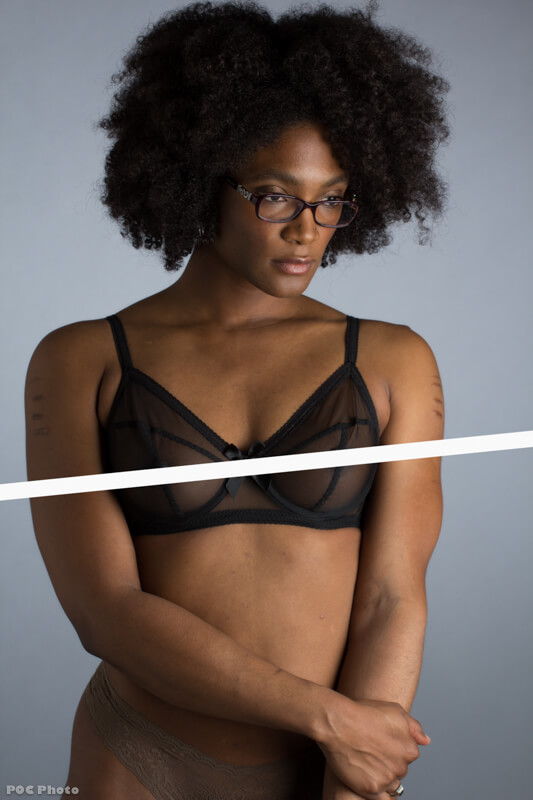 I know I say this a lot, but I kind of write with the assumption that new people are finding me all the time, so I'll say it again: I love black mesh. It's my fave lingerie material. I can't get enough of it. And even when I dally with other fabrics (black bamboo, black lace, black silk), I always come back to my sheer black synthetics. Something about black mesh just feels like home to me. I don't think of myself has having an especially well-developed personal style, but if I had to choose something to represent my fashion sense, it'd be a simple black mesh bra and panty set. Always.
This Fifi Chachnil bra is actually a couple of years old. I bought it for my honeymoon, wore it a few times, and then more or less forgot about it. But after a recent move, I rediscovered the Retro Sheer bra (oh my goodness... I made so many lingerie rediscoveries while moving) and started wearing it again. Then I thought it might be a good idea to share some of my impressions here on TLA.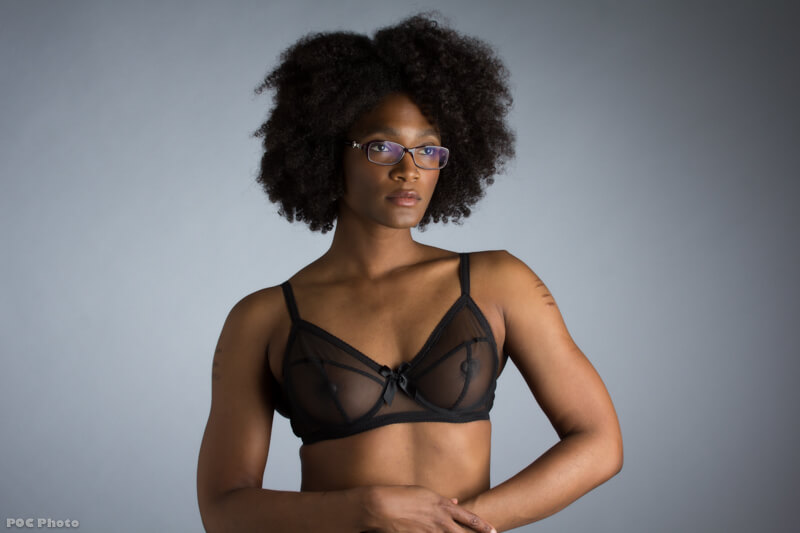 First of all, for those who don't know, Fifi Chachnil is a luxury French brand with stores in Paris and London. I've admired their aesthetic for years (I'm almost certain I first learned about the label through Faire Frou Frou), and I was ecstatic to add them to my wedding trosseau. Even now, though I don't wear the bra all that much (at least not compared to the pieces in my regular rotation), I have a lot of pleasant memories attached to it, as is appropriate for an item bought to commemorate a special occasion.
I purchased this bra in a French size 90C which works out to a 34C US, my usual preferred size. I did not buy the matching knickers; they were cute, but I'm super wary of things not fitting my butt, so I opted to match the bra with a mesh pair I already owned. The bra is made in France, 100% nylon, and a rather traditional cut-and-sewn (as implied by the retro title). There's a bit of sideboning on the wing, and the straps are relatively unfussy elastic. Apart from the bow on the front, there's not really any frills to this piece.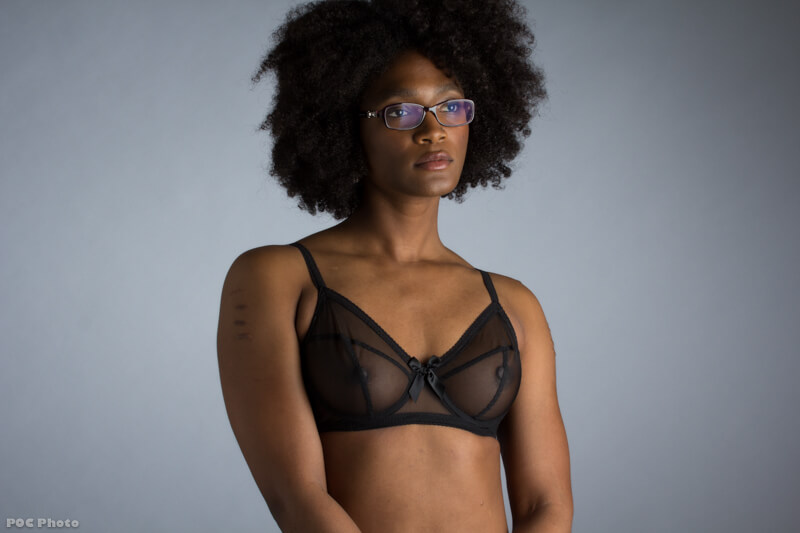 The mesh is incredibly soft. The wings and gore are stretch mesh while the cups themselves are nonstretch (as to be expected). There aren't really any special touches on the inside or outside of this bra. What you see in the photo is basically what you get.
In terms of fit, I would not say this bra fit me very well, which is likely why I forgot about it. I love the look of it, but the gore refuses to tack and the underwires sit directly on top of my breast tissue, particularly on the outside edges of the bra. It feels almost like the boning channels on the side are meant to replace the inadequacies of the cup; they're placed close to where I'd expect the end of the wire to be.
I don't see myself as a very hard person to fit or even someone who's terribly concerned with a perfect fit, but this bra was decidedly uncomfortable. After each wear, my breasts were sore, and that, combined with the loose fabric at the top of the cups (a consequence of my having a shallower breast profile), means this is a no-go for me except perhaps in the case of boudoir photoshoots and the like.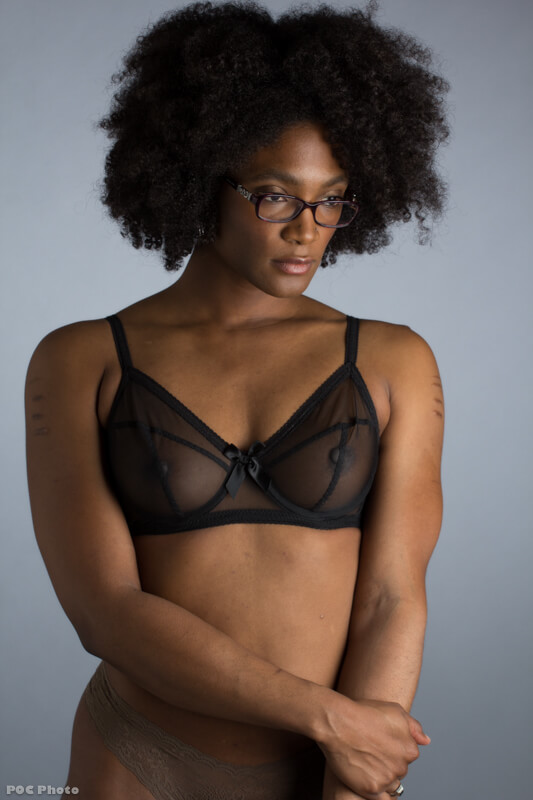 This is the first Fifi Chachnil bra I've ever seen in person or tried, so there are no generalizations to be made here about the fit or quality of the entire brand. I'd love to stop by their shop when I'm in London and perhaps try something else (like the babyloo), but I don't feel quite confident enough to order online again. It's a bit like my review of Empreinte. I'm glad I tried it (and that I talked about it here), but it may be a little while before I buy another.
Have any of you tried Fifi Chachnil? What did you think?
Save