Lingerie of the Week: Lou 'Folie Douce' Bustier Longline Bra & Thong Set
Disclosure: This blog post contains affiliate links.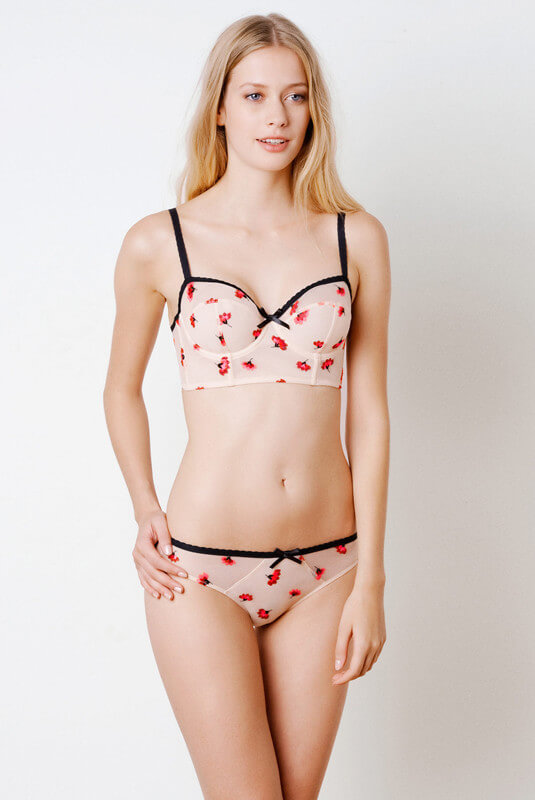 I have been obsessed with Lou Lingerie's 'Folie Douce' set since I first spotted it at last season's lingerie market. Though I was familiar with the look of Lou, having run across them in boutiques like Journelle or what have you, it was this collection specifically that really put them on the map for me. The gorgeous embroidery combined with sheer tulle and the classic cut-and-sewn construction... I just adore everything about this range. It is one of the best stories for Spring/Summer 2015, in my opinion.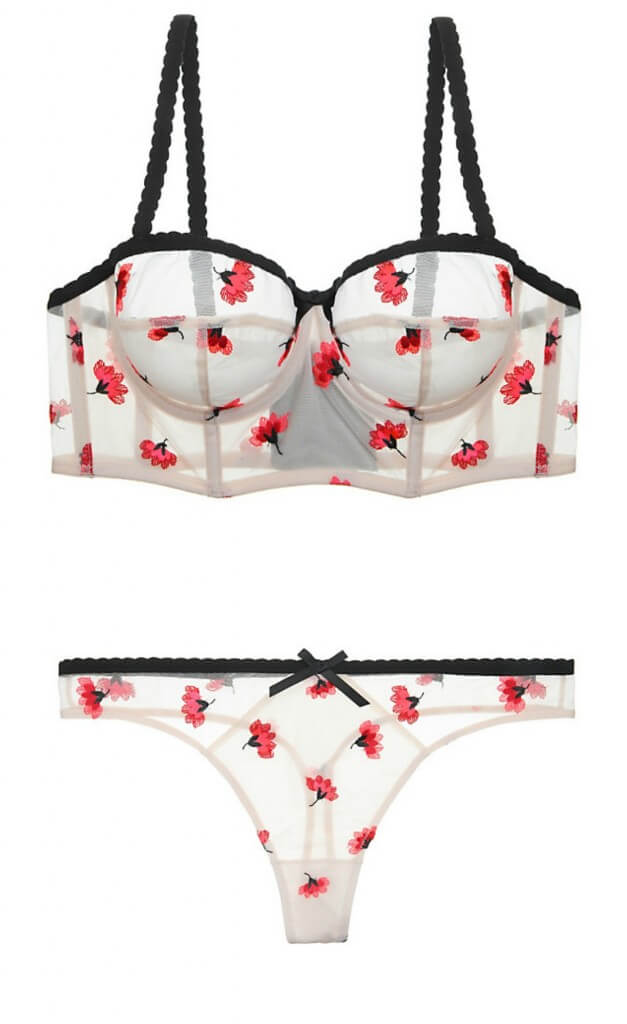 There's always a bit of waiting game once you leave market, and not just because you're seeing things six months in advance; it's also because you have no idea if stores and boutiques are going to pick up the stuff you loved. There's a lot of pieces I talked about in last season's report that are never going into production simply because the buyer interest wasn't there. In the American market in particular, customers skew towards t-shirt bras and other "invisible" styles. Features like seaming, embroidery, raised lace or what have you, tends to do less well in the US market since consumers here are very conservative regarding their underwear. All that said, I am very happy to report that the Folie Douce longline bra and thong (i.e. the pieces featured here) have been picked up by several boutiques!
Sugar Cookies (where the image at the top of this post is pulled from) has both pieces. Journelle has also the longline bra and thong, in addition to the boyshort (my top panty pick because that just means more gorgeous embroidery). And if you're not into longlines or thongs, HerRoom has the plunge version of this bra and the bikini style panty which are also, of course, gorgeous.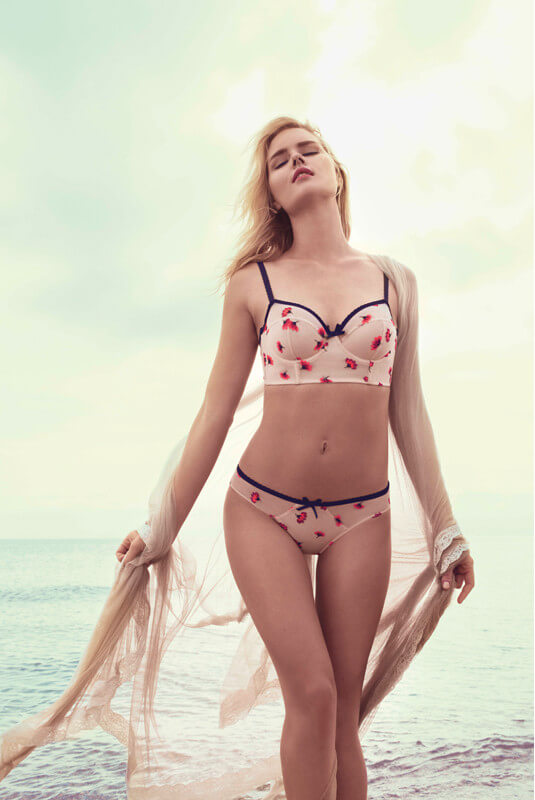 For the longline bra and thong, you're looking at a price point of around $155-159 for the set. Choosing the boyshort instead adds about $15 to that price. The plunge bra and bikini are selling for around $135 for the complete set. Size range for the longline bra is 32B-36D. Size range for the thong and boyshort is S-L. Size range for the plunge bra is 32C-38D, and the size range for the bikini is S-XL.
What do you think of Lou Lingerie's 'Folie Douce' set? Would you wear it?