Swimwear of the Week: Nakimuli Berry Convertible Swimsuit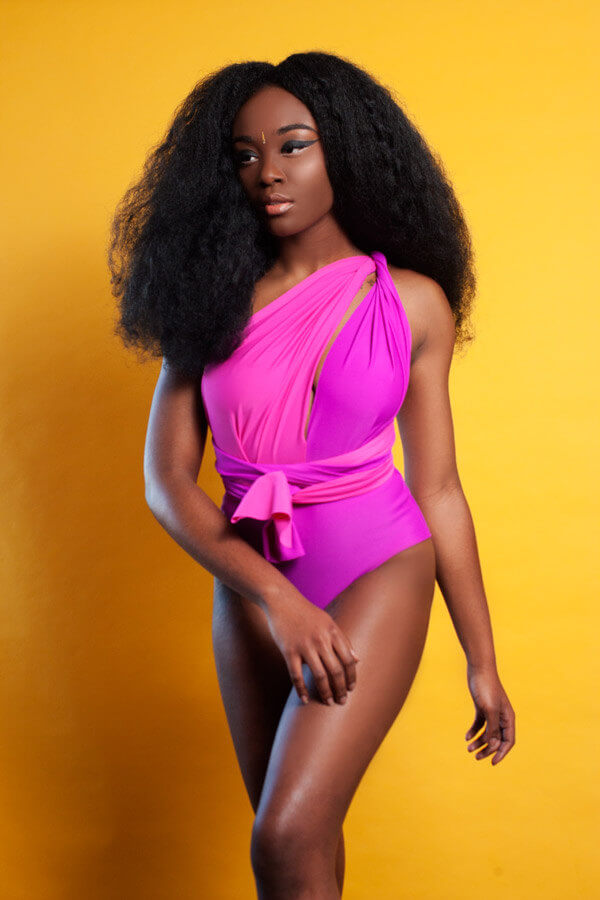 It's been a couple of years since we've last talked about Nakimuli here on TLA, and in that time, this Brooklyn-based label has only further refined its aesthetic. Designed by Tennille Nakimuli Shanae McMillan, Nakimuli (which is a Ugandan word for flower) is fashion designed by and for "America's Funky Sweetheart."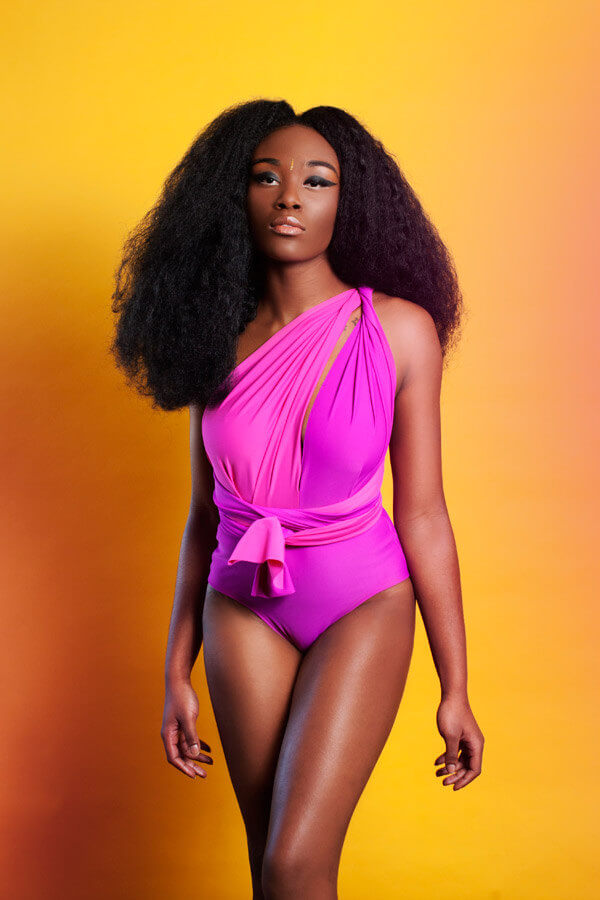 There's a lot to love about Nakimuli's Berry Convertible Swimsuit, a vibrant reworking of their classic Bright Delight Convertible Swimsuit. Of course, the color is phenomenal, with vibrant purple tones "popping" against the model's skin. The swimsuit can also be worn with a bra (or bra sized swim top) or braless, an important consideration for those who may prefer more support in their swimwear but dislike the usual offerings from more traditional swim lines. The best part, though, is that this swimsuit is available in sizes S-3X. Nakimuli is clearly a brand that believes her fashion should be accessible to all sizes.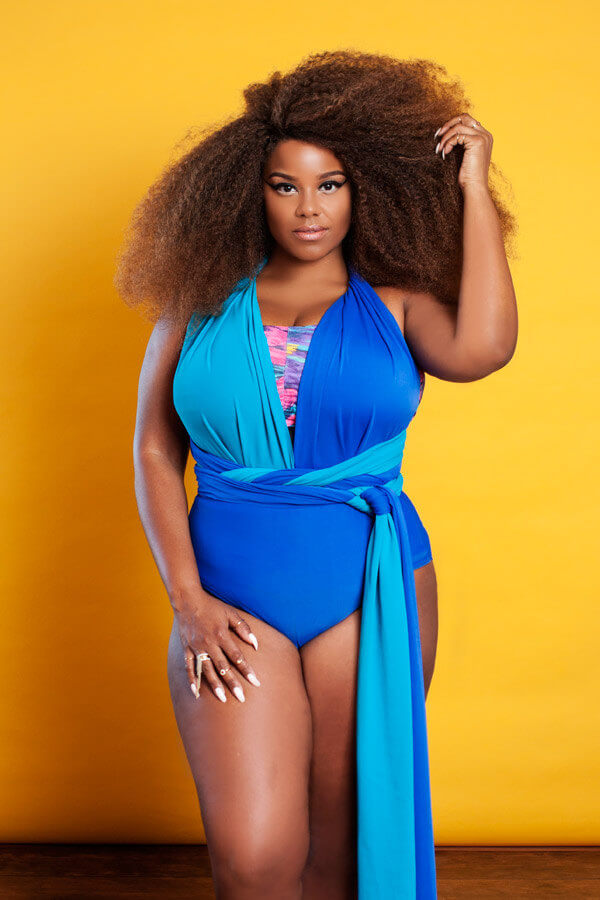 If purple isn't your thing, there's a beautiful blueberry variation of this swimsuit, with the added bonus of seeing how this style looks on a fuller-figured model. Both swimsuits are $95 for all sizes. The original rainbow colorway is $125.
What do you think of Nakimuli's swimwear? Is this a style you would try?