Sale Lingerie of the Week: Pretty Wild Lingerie Daisy Lace Jumpsuit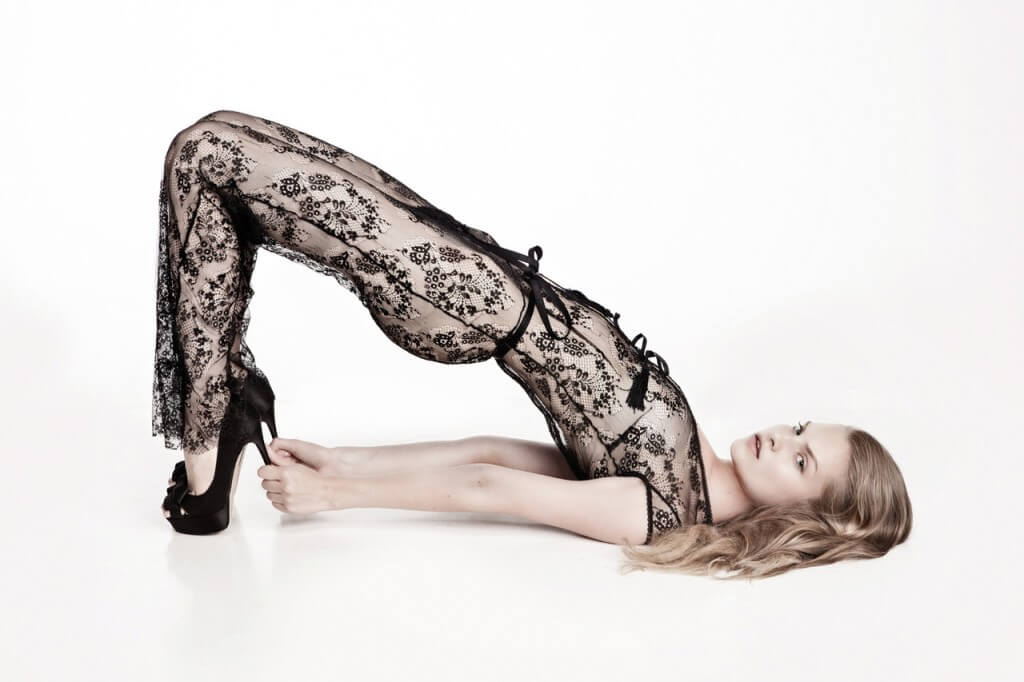 It's hard to believe that it's been nearly a year and a half since we shared Pretty Wild Lingerie's lookbook here on TLA. I see them so much online (particularly on Pinterest), that I forget this brand is still pretty young. Regardless of their age, however, Pretty Wild Lingerie has certainly captured the imagination of lingerie addicts who love all things black, lace, and mesh. In other words, people like me.
There's a pretty extensive sale section on Pretty Wild Lingerie right now, and all the pieces are 100% worth checking out. But if you only have the time to look at one item, make it the Daisy Jumpsuit. The Daisy Jumpsuit is pretty much the definition of editorial, fashion-forward lingerie (i.e. the stuff that would like right at home in the pages of Vogue, W, or Harper's Bazaar). Made of gorgeous Italian lace, this jumpsuit has a deep front tied together with black tassels. It appears to have a fairly unstructured fit, especially through the torso, and I'd love to see this piece styled into a lingerie-as-outerwear look.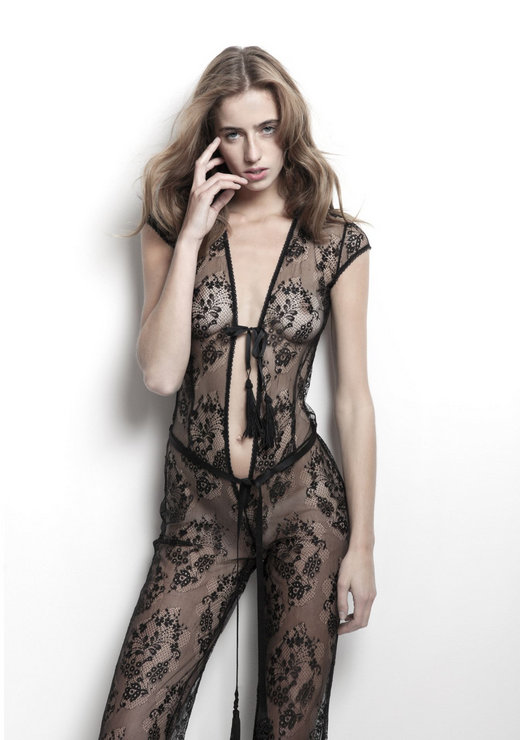 Because you're dealing with some truly exquisite lace (and a lot of it), this is not a cheap item, and even on sale it retails for €262,50 (approximately $297.66 USD). However, if you're looking for a true statement piece and you adore black lace, I think it's worth a look. There's also a strapless teddy version in case pants aren't your thing. Sizing is S, M, L, and I confess that the size chart is not terribly helpful, so if you tend to be just on the edge of the usual luxury lingerie size range (about an 8/10 US), it might be a good idea to drop them a line before buying.
Oh! And if you happen to not be pressed for time, I'm going to suggest taking a look at my second and third favorite Pretty Wild items, respectively, the Fiona Babydoll and Fiona Bodysuit.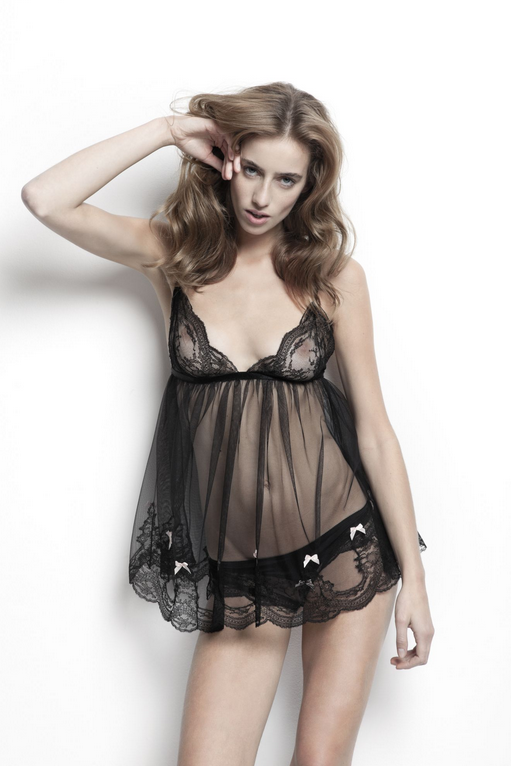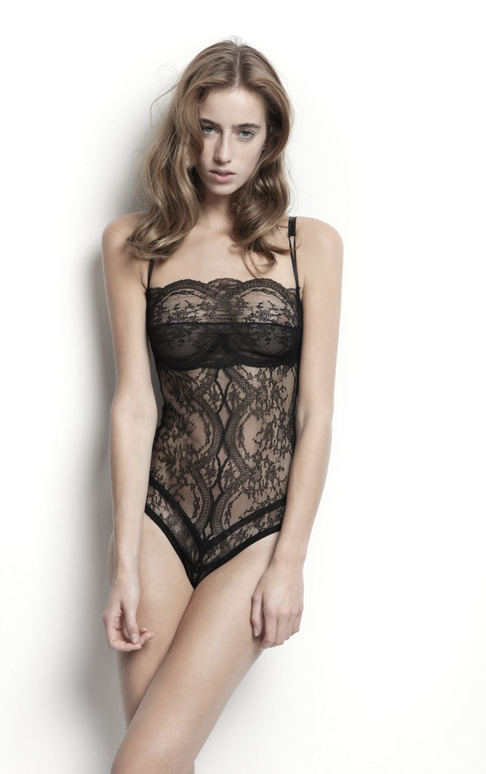 Do you have any thoughts on these pieces from Pretty Wild? And, more generally, what are your impressions of the current state of luxury lingerie?