Sale Lingerie of the Week: Betty Blue's Loungerie Fleece Bettie Robe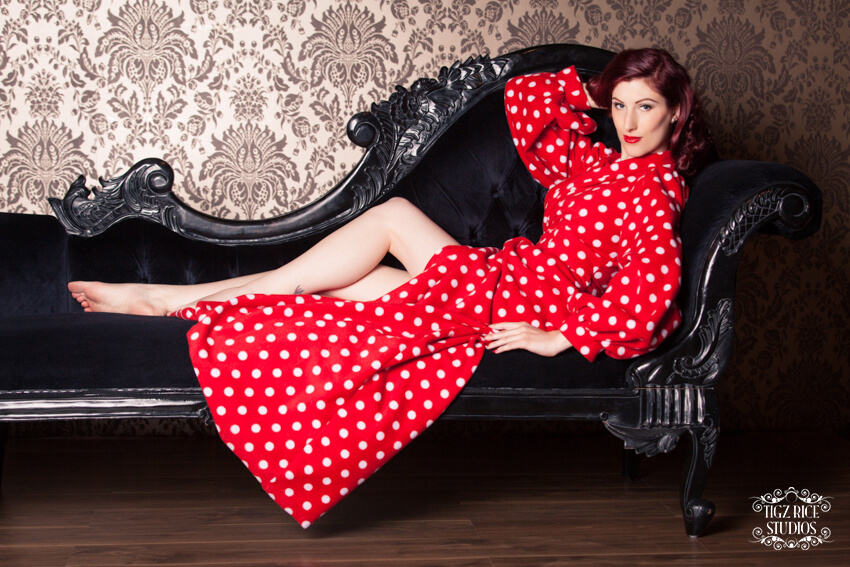 Yeah... I know it's really unusual to have more than one Sale Lingerie of the Week in a single week, but I really liked this, and since Valentine's Day is coming up, I thought that maybe some of you would want to know about it for gift-giving purposes.  And since Betty Blue's Loungerie is based out of the UK (which means shipping to North American or Australia can sometimes take a little while), I said to myself,  "Hey... better to post this sooner rather than later." So, all that together means we've got two lingerie sale spotlights for this week. I hope you don't mind.
Betty Blue's Loungerie is one of those brands I've stalked obessively since their debut. So far, I've fallen in love with everything they've come out with, and, for me, Betty Blue's represents a return to truly glamorous, vintage-inspired, meticulously sewn lingerie. I mean, we're talking silhouettes that no one really uses anymore simply because the amount of fabric required would be prohibitively expensive. Yet Betty Blue's has found its niche and its customer base, and their products are getting rave reviews. I have a lot of admiration for companies that go against the grain, particularly indie designers, who are constantly facing demands to be more "commercial" or more "marketable" (which really means just be more plain, boring, and average). Betty Blue's Loungerie is none of those things, and I think the lingerie world is better for it.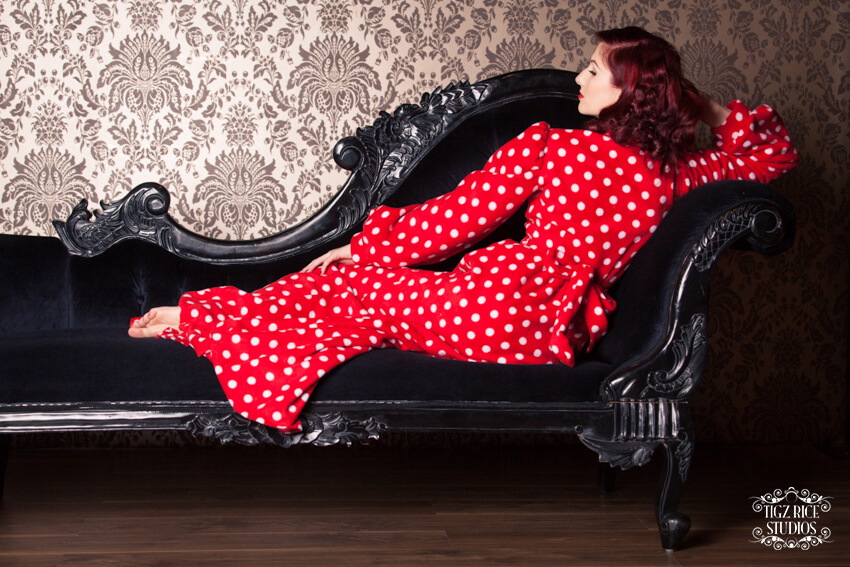 But enough of my love letters. It's really cold in much of the Northern Hemisphere right now, and that makes it perfect weather for a plush, fluffy robe. Betty Blue's Fleece Bettie Robe is made in the same shape as their gorgeous satin robes, but in a much warmer material. And although I'm not usually a fan of bright red polka dots, I've been watching "Call the Midwife" lately, and this robe looks like it would be right at home in 1950's Britain (hmmm... maybe their costume designer should give Betty Blue's a call?).
That said, if polka dots aren't your thing (totally understandable), there's also a soft blue version named the Lucille Robe, which is also on sale. I also happen to think the blue robe would make a perfect winter wedding bridal gift. Both robes come in sizes XS-XL, however you'll definitely want to check availability since sale items, being on sale, tend to sell out in certain sizes. At the current exchange rate, each robe is right around the $150.00 USD mark, which is a marvelous price for a luxury garment that's sure to last for many years to come.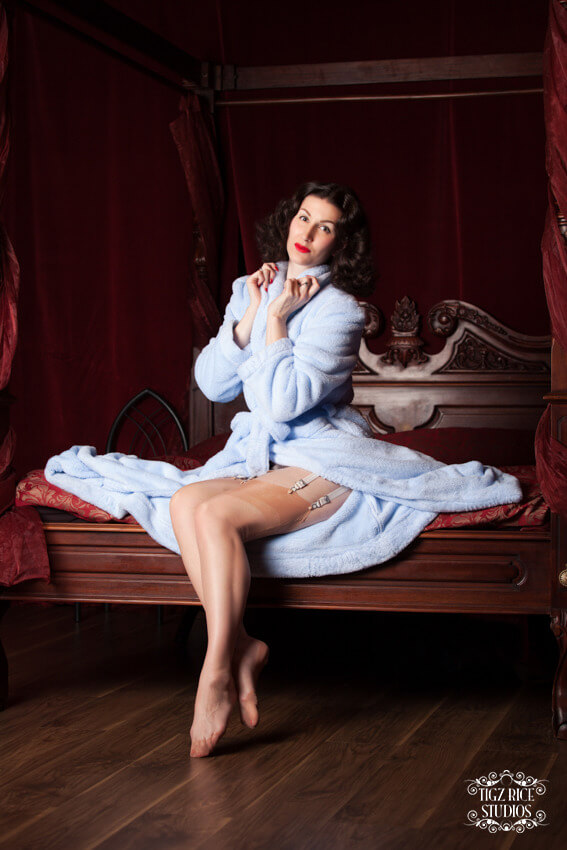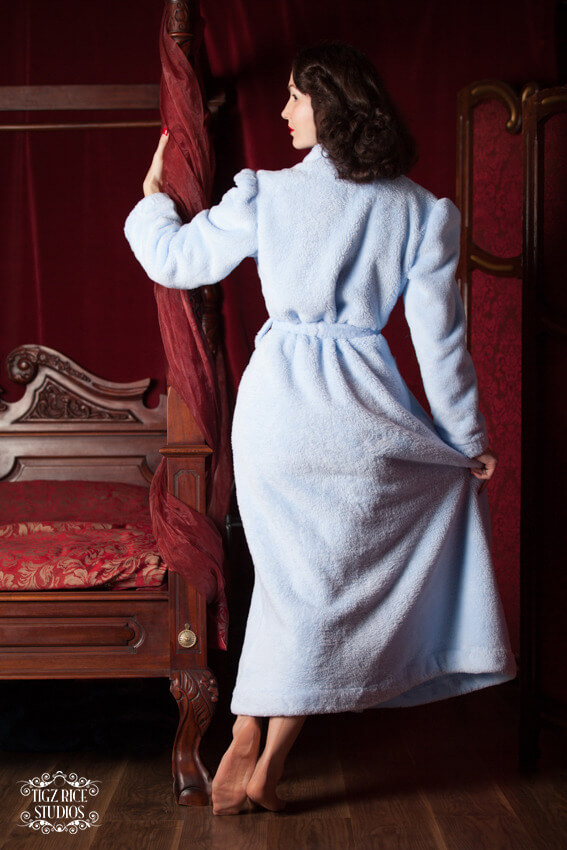 Do you have any thoughts on Betty Blue's Loungerie? And if you happen to affected by exceptionally cold, snowy weather, I hope you're doing your best to stay warm!