Pretty Wild Lingerie 2013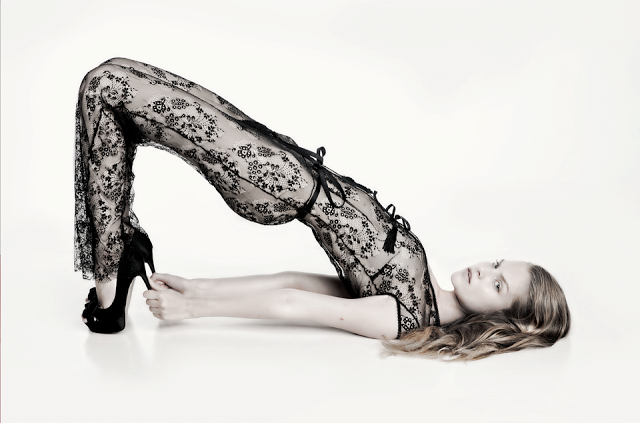 I first encountered Pretty Wild Lingerie when I ran across a photo of their lace catsuit on the TLA Pinterest (seriously, Pinterest and Tumblr have been godsends for discovering new brands; if you're an indie label and you're not using at least one of those platforms... you should be). I love lace in general, but I especially love black lace, and I really like catsuits. I just thought Pretty Wild's catsuit was so beautiful; maybe not something I'd wear everyday, but still worth appreciating all the time. Then a few days ago, I ran across this photo of their 'Fiona' black babydoll on Tumblr and I thought, "Okay. I've got to do a blog post."
One of the things that's become more and more important to me on TLA is featuring independent designers. I love a lot of brands, both big and small, but I know how hard it is for small, indie labels to break into the industry. There's just so many people in the lingerie game right now that, even if you're doing amazing work, it can be hard to get seen (which is another good reason to get on social media). Anyway, I just wanted to share the designs from Pretty Wild's debut collection on the blog because I thought you all might appreciate a bit of lacy eye candy too. Pretty Wild Lingerie's bras come in cup sizes A thru E. Prices range from €112 to €180 (approximately $149 to $240). And if you like what you see here, the next collection debuts in January 2014.
What do you think of Pretty Wild's pieces? Is it a standout range or should we just move on?