I.D. Sarrieri Spring/Summer 2015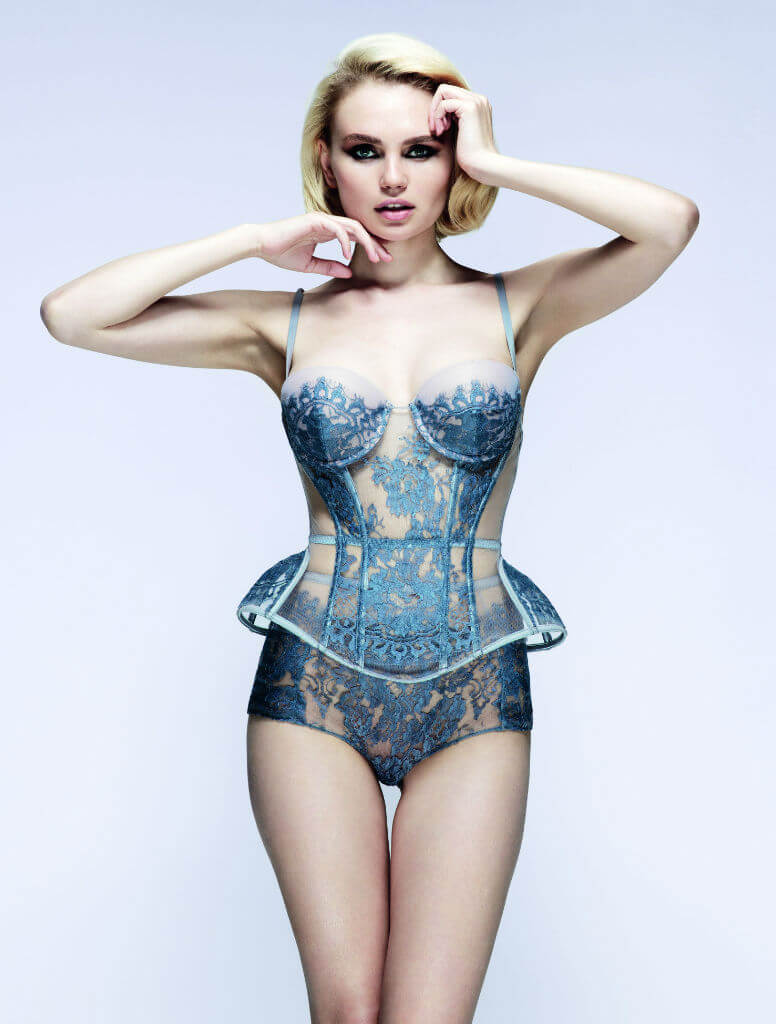 It's incredibly exciting when a lingerie brand straddles the line between classic elegance and high-fashion drama. Romanian luxury label, I.D. Sarrieri, gracefully blends extravagant fabrics with directional shapes to create incredibly chic collections that are at once effortlessly stylish and excitingly daring. As with their A/W 2014 collection, we are treated to exaggerated shapes, couture construction techniques, and some of the most gorgeous laces imaginable. If you thought their last black and white campaign was stunning, in color these pieces are a feast for the eyes.
I.D. Sarrieri's incredible attention to detail transforms luxurious laces into pieces that are absolutely dreamy. Pewter lace is cut and mirrored in the panels of the bustier above and seems to hug the skin when floating over sheer mesh. Flared boning creates baby panniers and works to accentuate the curve of hips. The scalloped edge of the lace is placed to perfection atop molded underwire cups (and is mirrored in the matching briefs that utilize a sheer panel below the front waistband to showcase the scalloped edge).
Delicate Chantilly laces are flaunted to great effect against the sheerest of tulles. Nearly transparent robes, dresses, and half slips feature stunning lace appliques. I love the effect of the "La Rose Blanche" half slip over the "La Rose Noir" bra and high waisted brief. Where the fabrics layer the briefs become almost blue, and the fluted top edge of the briefs peeks out to provide textural interest and contrast. Gorgeous! And how amazing is that bell shaped dress with sweeping sleeves? This 1960s referenced piece could be worn as outerwear or, more dramatically, in the boudoir as a modern day peignoir.
Chantilly laces are used throughout the collection, going beyond basic blacks to include the silvered pewter above, as well as pale blushes, soft corals, tropical greens, and gilded golds. There are several bodysuit variations in this range, and you'll note that lace placement is used to set off shoulders, upper backs, and décolletages. The black lace bodysuit shown below has a seamed bodice and plunging neckline that is paired with a separate harness accessory for graphic linear interest and contrast against the lace. Just lovely.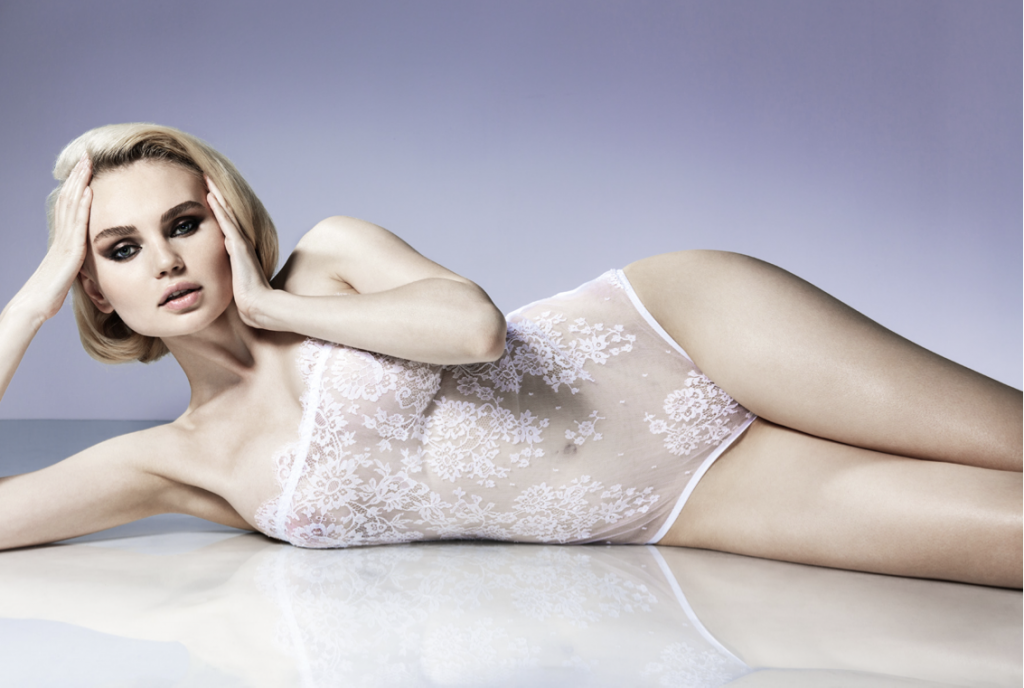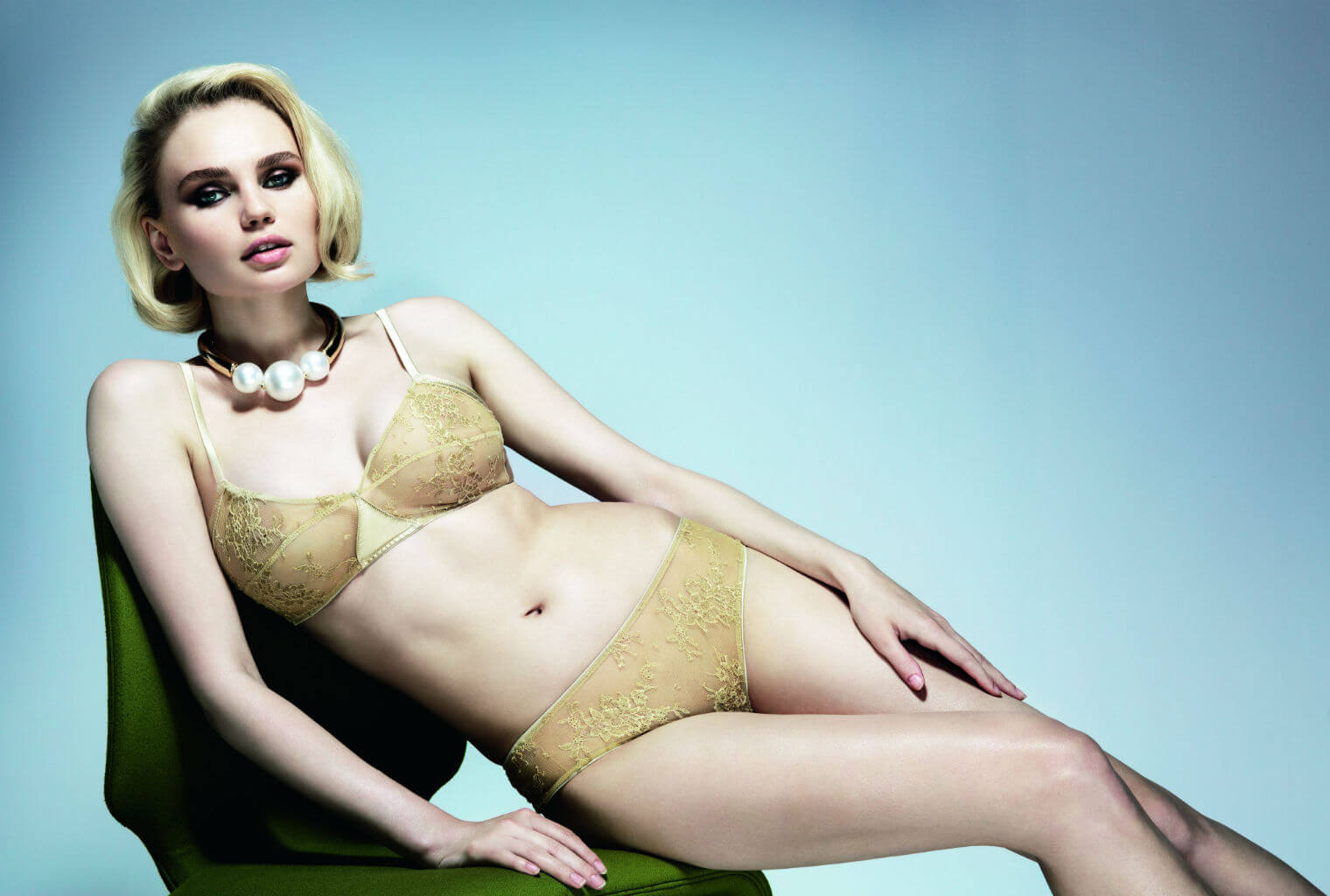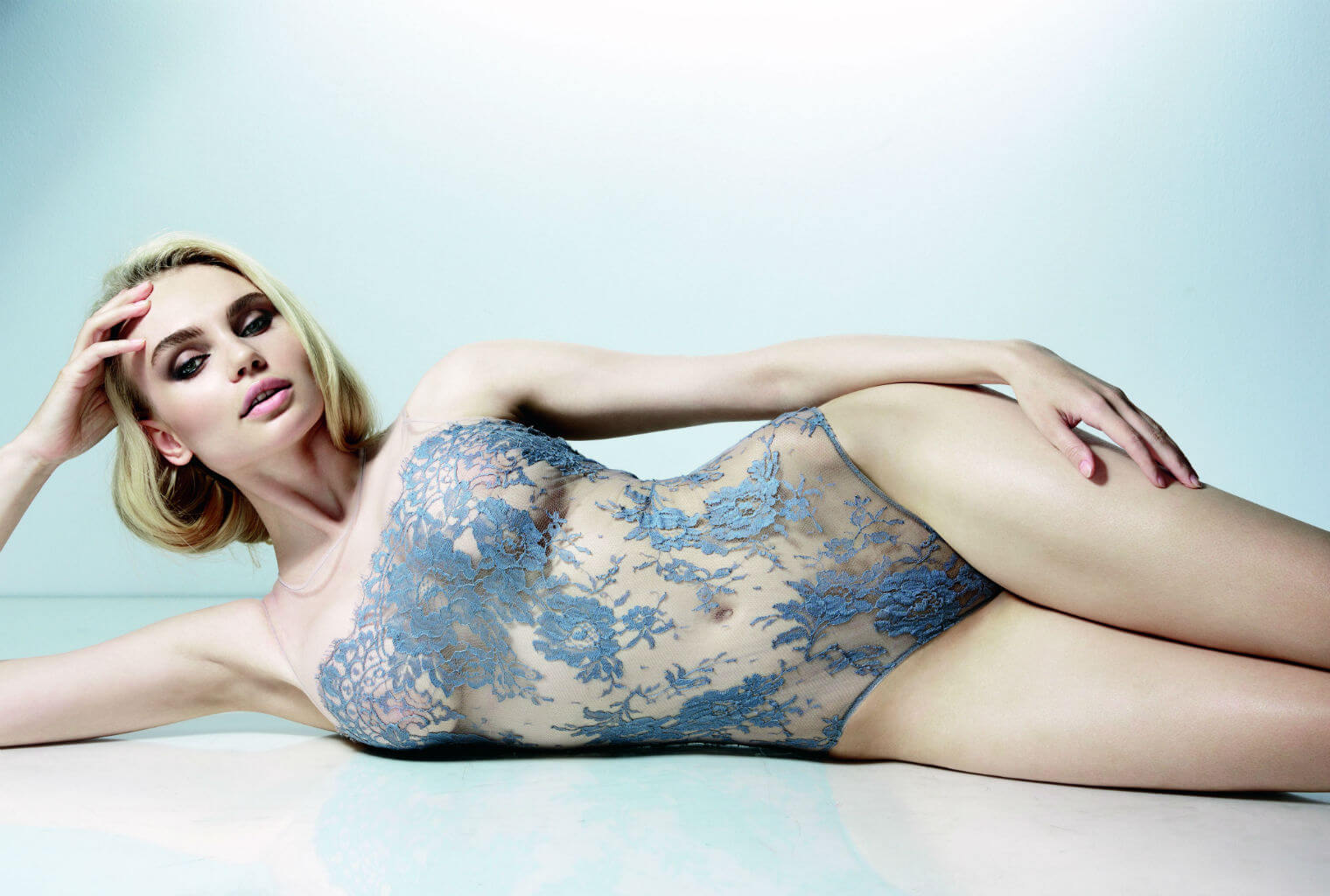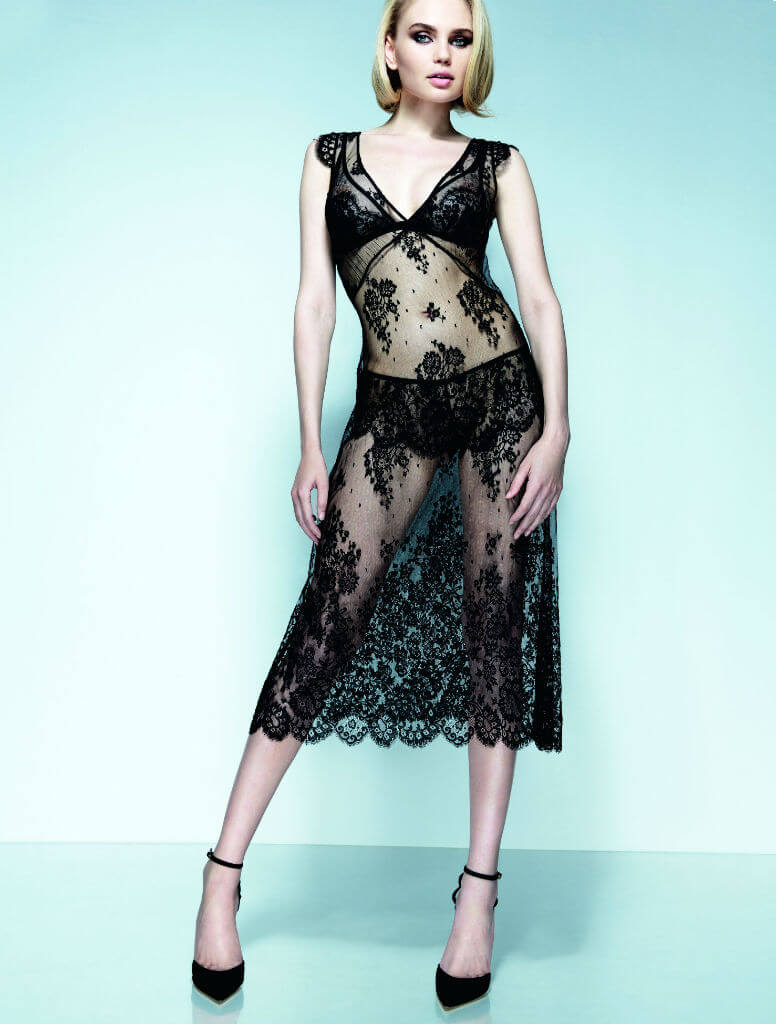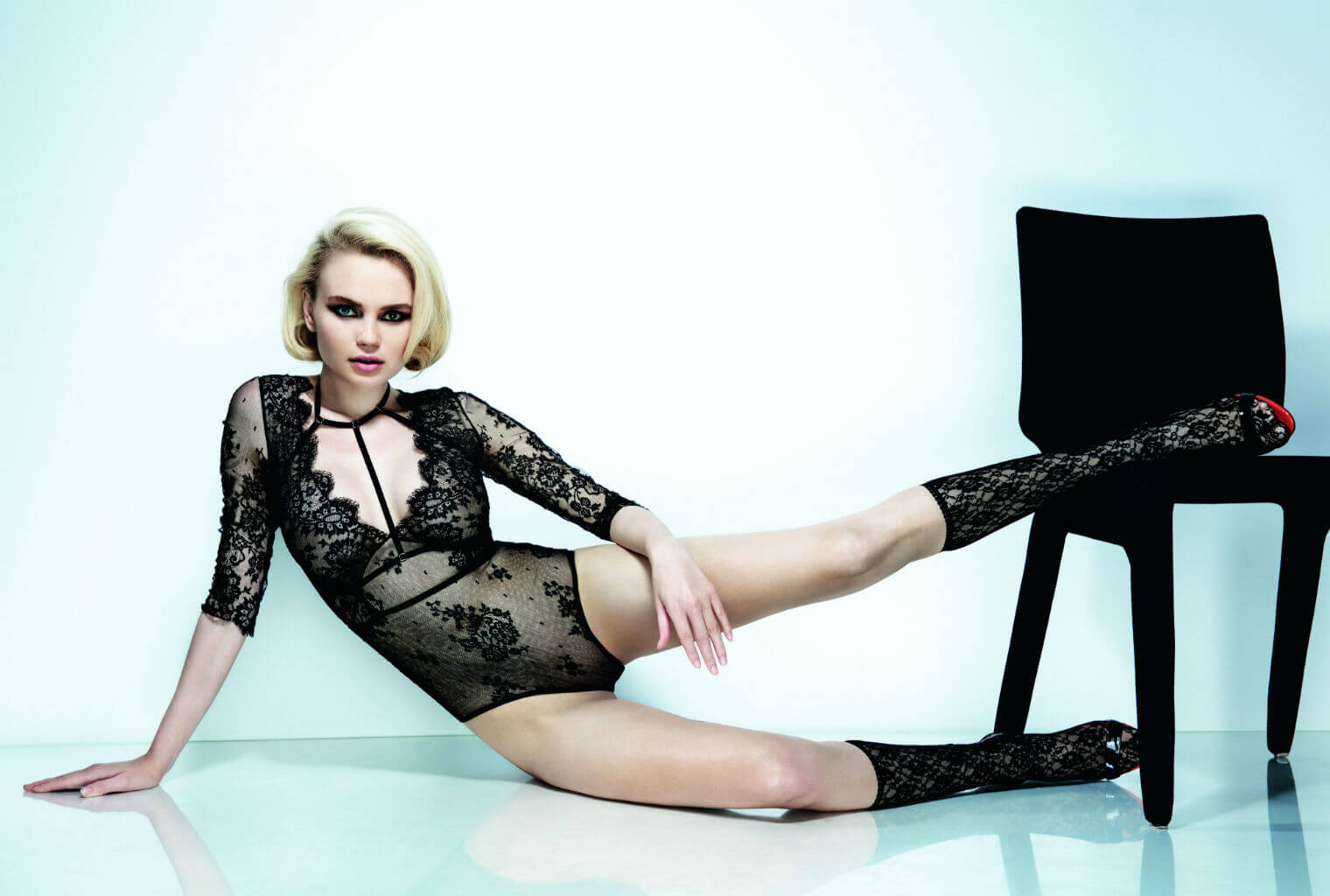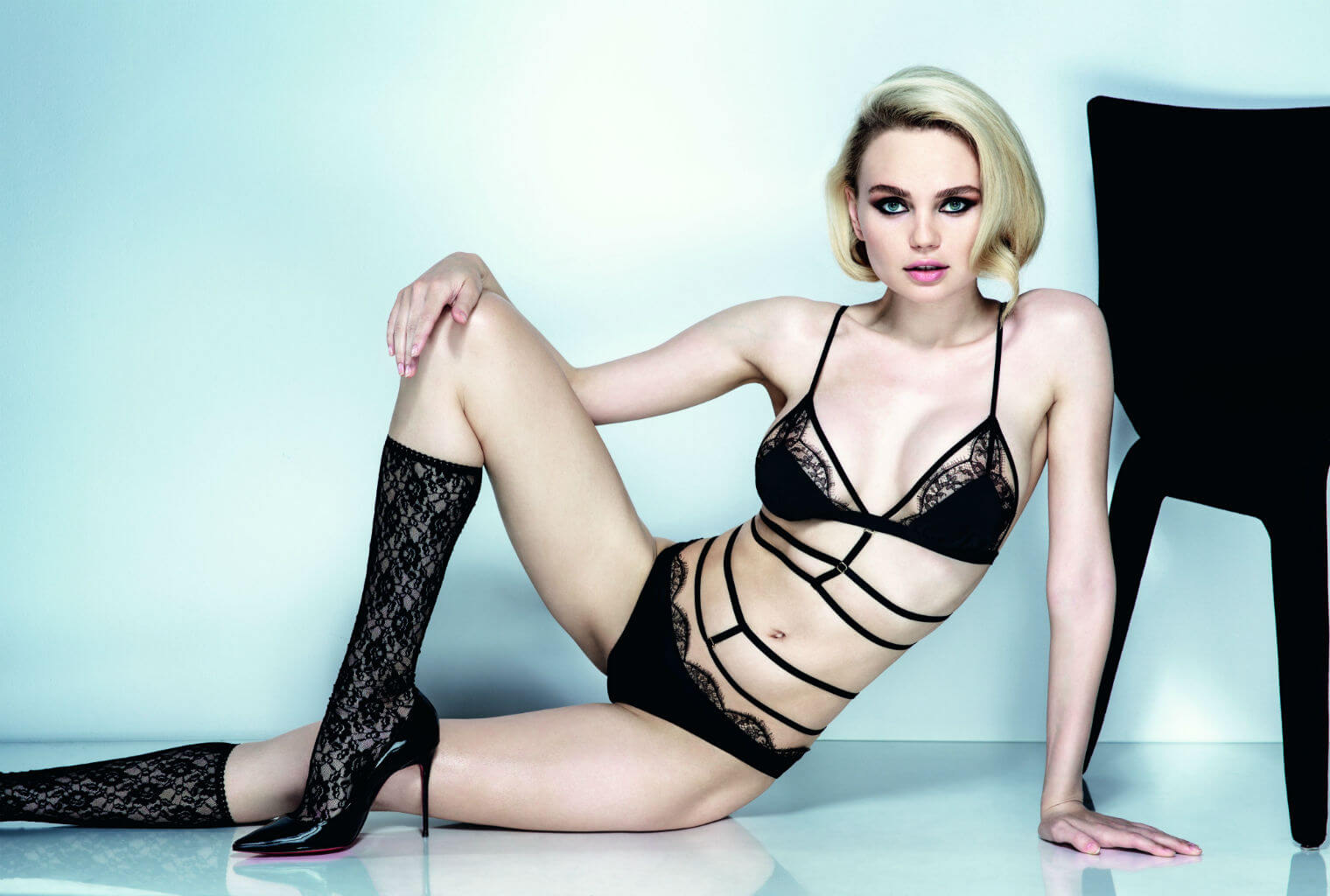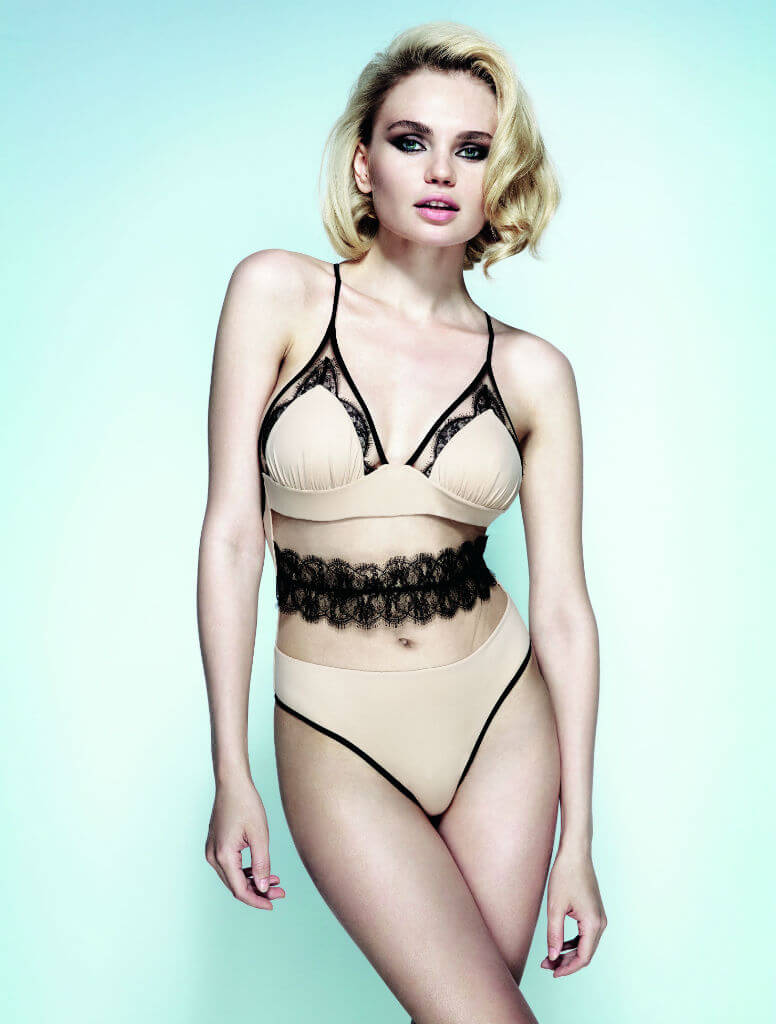 I.D. Sarrieri steps away from laces for some of the most dramatic pieces in the collection. As with last season's "Fleur" range, fantastic volume is achieved by incorporating a slim inner layer of foam between stretch satins. There are flounces, frills, and decorative shoulder pieces. Shimmering emerald green is given edge with rows of strapping and hardware. Pale blush is heavily embellished with Swarovski crystals on the aptly named "Poudre d'Etoiles" (Powder of Stars). The detachable shoulder pieces balance the volume of the peplum on this magnificent bustier. And lastly, burnished satins come alive when encrusted with rows of specially made Swarovski elements that look like molten gold. This is glam armor for today's take-no-prisoners woman.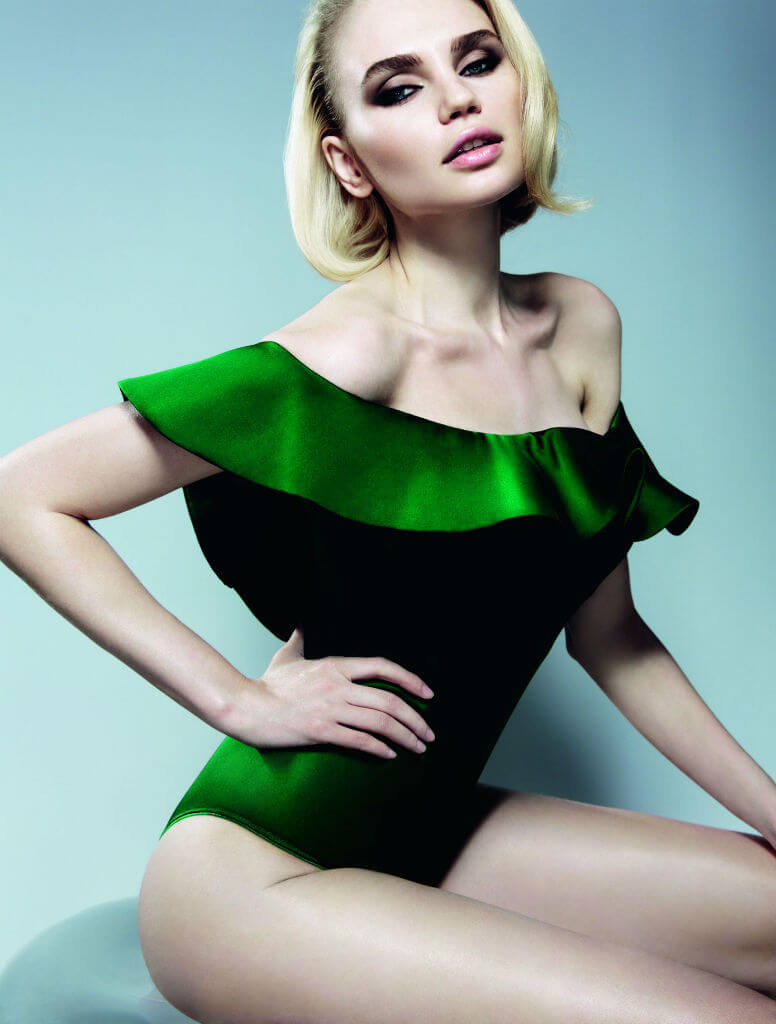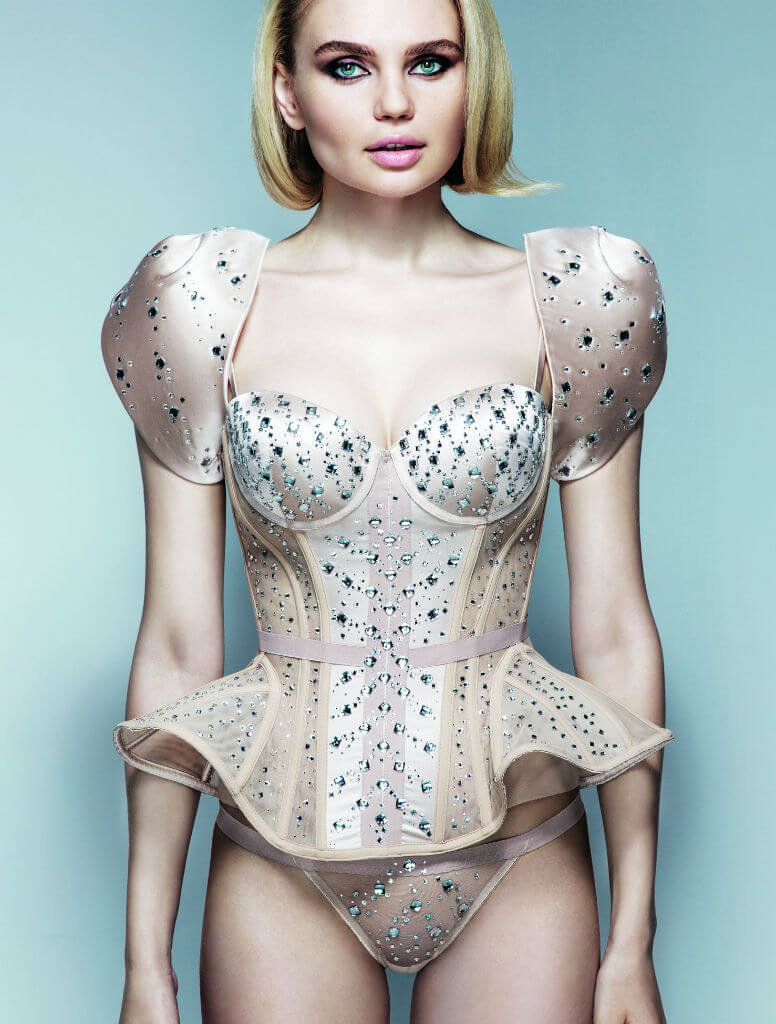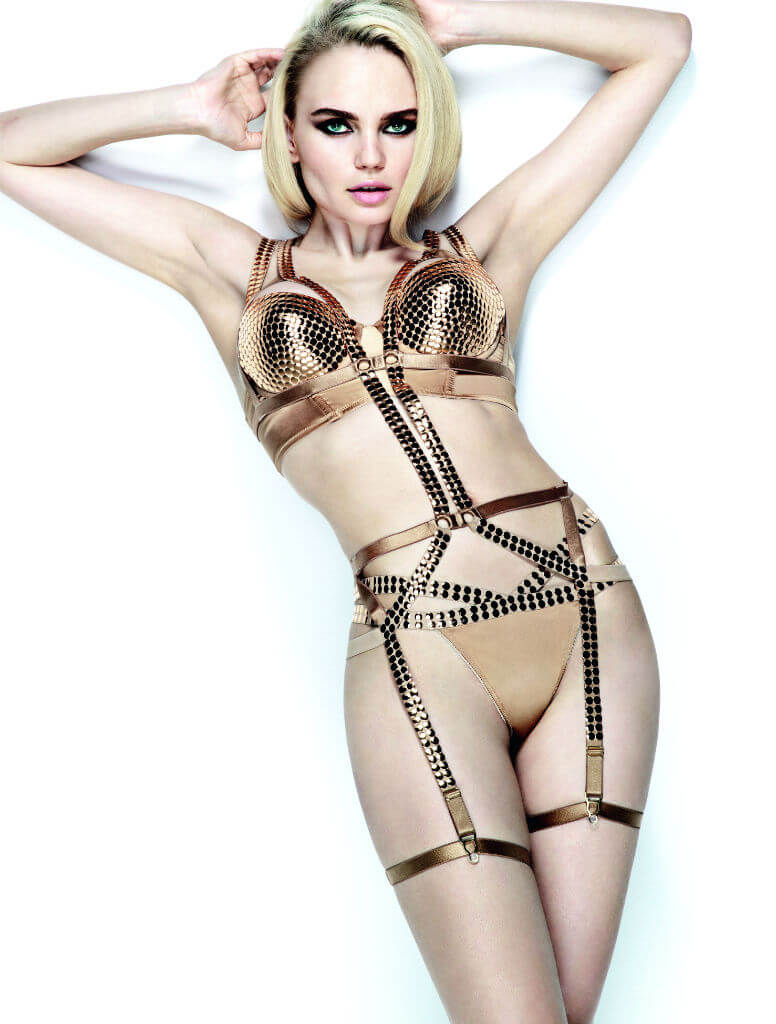 What do you think of I.D. Sarrieri's Spring/Summer 2015 collection? Do you prefer lace or embellishment? Do you have a favorite look from the campaign images?