Sale Lingerie of the Week: Esther Williams Bathing Beauty One Piece Swimsuit in Emerald - Plus Size
Disclosure: This blog post contains affiliate links.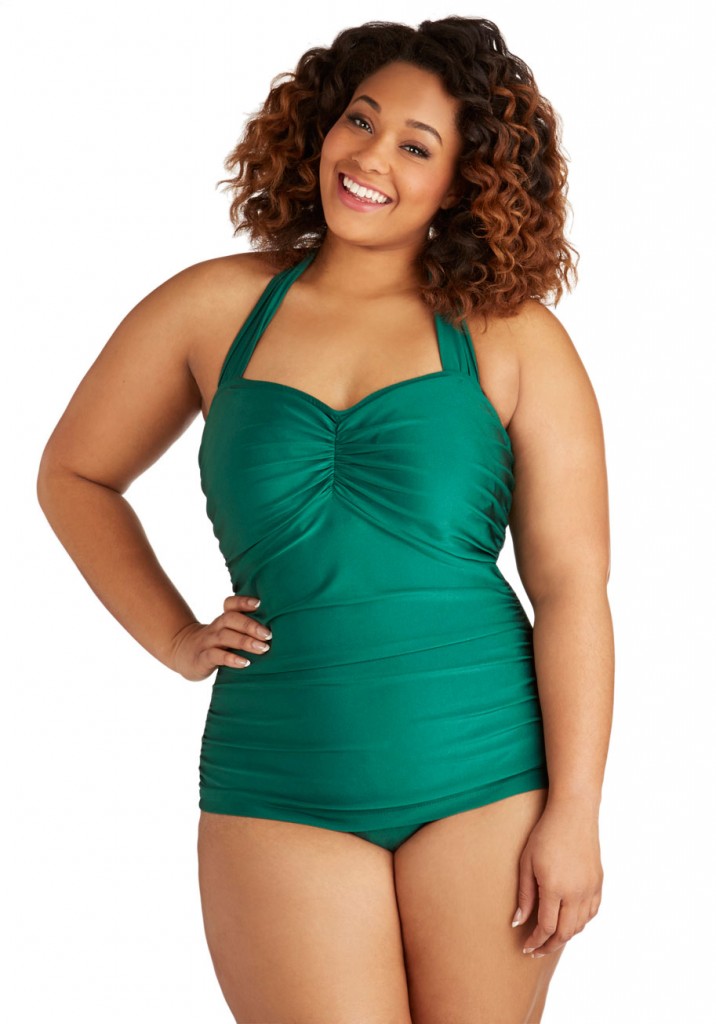 As I mentioned last week, the annual transition into cooler weather means that it's a great time to pick up a summer bathing suit on sale. Companies are needing to clear their shelves to make room for newer, more autumn/winter appropriate items, and since swimwear, like lingerie, never really goes out of style, this is the perfect time to stash a bathing suit to wear next year.
Though I'm a little less attached to the pinup aesthetic than I was a few years ago, I still love a good, pinup style, swimsuit. For this particular suit, I'm a big fan of the halterneck and ruching at the middle and sides. I also love, and I mean love, that rich emerald green color. I can just see this swimsuit on the bright, sandy beaches...and I'm not even a beach person!
Like the title of the post indicates, the Esther Williams Bathing Beauty One Piece Swimsuit is plus sized, with sizes 16-26 currently available at Modcloth. As with all our Sale Lingerie of the Week features, sizing may be even more limited and/or sold out by the time you access this piece. The Esther Williams Bathing Suit is marked down 30%, going from an original price of $89.99 to a sale price of $62.99. This suit also has over 100 reviews, so I'd definitely recommend utilizing that resource before deciding on a final purchase.
What do you think of this bathing suit? It is something you would wear?