Introducing Edge O Beyond A/W 2014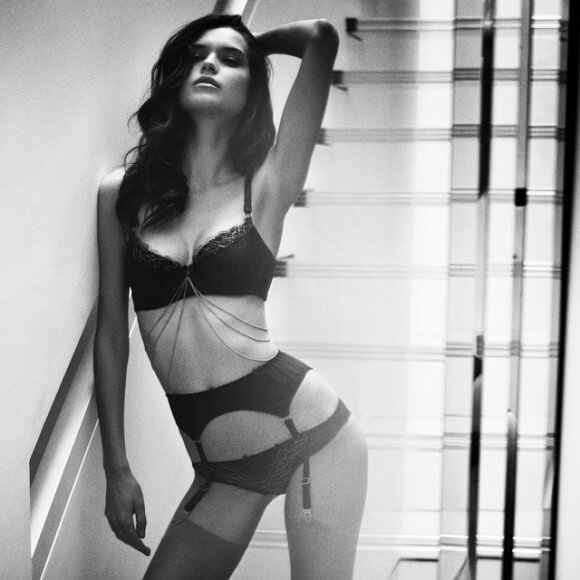 Edge O Beyond is one of the most intriguing new lingerie brands I've seen in ages. An intoxicating blend of sexy and sensuous, combined with an innovative use of materials, makes the debut collection of this UK label truly special. We were introduced to Edge O Beyond recently in our Ones to Watch post as one of the five most exciting lingerie brands to keep an eye on. And we haven't been able to look away ever since!
Each set is not only crafted of exquisite fabrics, it also contains hidden gold plated rings to attach customizable jewelry. These "O" rings are a nod to the "O" in the brand's name (and also, in my opinion, to the "Omygod this is so fabulous!" reaction when discovered). The rings are hand-sewn into the fronts and backs of bras, garter belts, and knickers, allowing the wearer to create a unique, one-of-a-kind look.
18k gold plated chains sweep around torsos, hips, and bottoms in a teasing dance against the skin. Not only does the jewelry adorn the body, it elevates the sensuous experience by caressing the skin and celebrating the wearer's sexuality. While some of these pieces are meant to be shown off (a full body chain that forms a harness is definitely meant to incorporate as outerwear), I adore the idea of wearing these out on a special date as a way to heighten the anticipation of revealing them later in the evening.
The "O" could stand for opulent, too, as the materials of these pieces are both rich and thoughtfully considered. All hardware is 24k gold plated. This includes the "O" rings, as well as the rings and slides on the bras and all components of the garters. Embroidered French laces crafted of gold, or tipped in gold, make these pieces shimmer with promise. My favorite bra, the Naomi, is crafted entirely in gold embroidered lace that is so sheer it looks like the skin is dusted in gold.
Other standouts in the collection include the Evie set of delicate black and gold lace with matching high-waist knickers in barely-there sheer tulle with a delightfully naughty open back. Edge O Beyond has paid careful consideration to fit, adding a tulle sling to the this bra for small cup sizes and reinforcing it with a three-piece cup for larger sizes (bras fit from 30B-36DD). Other striking pieces include the Lyvie set, which utilizes Italian satin strips to play with the contrast of sheer and opaque. These satin strips form strong diagonals across the body, emphasizing the wearer's curves.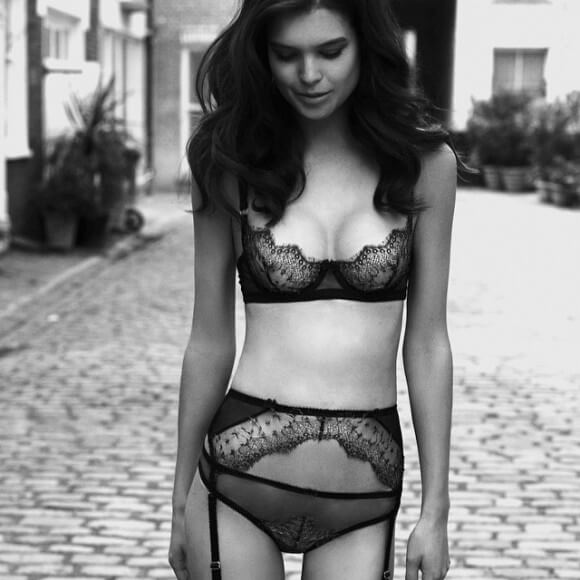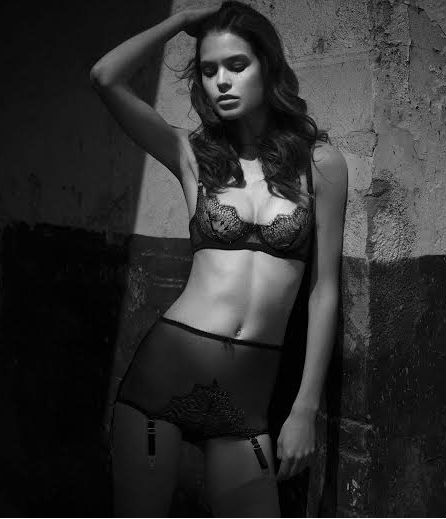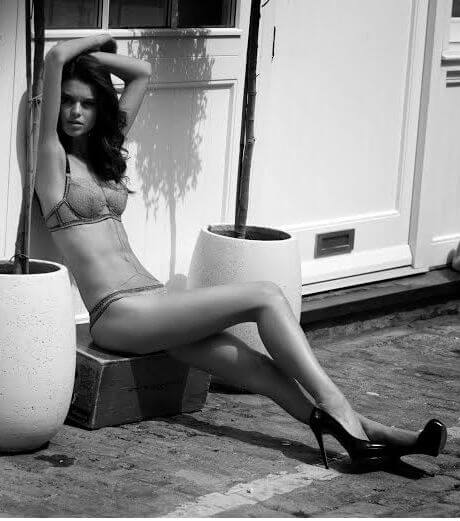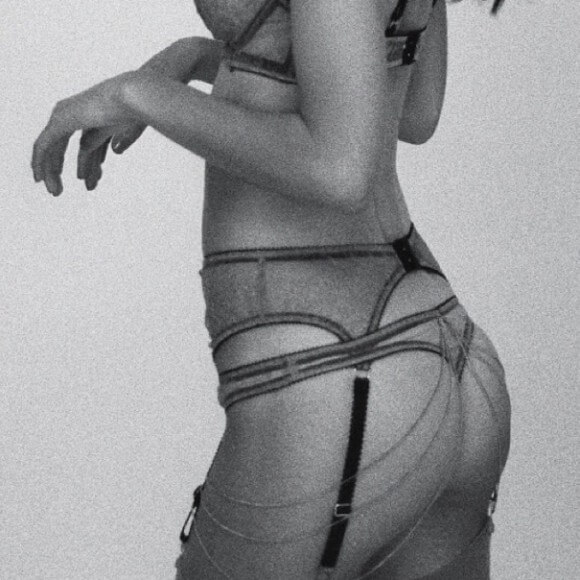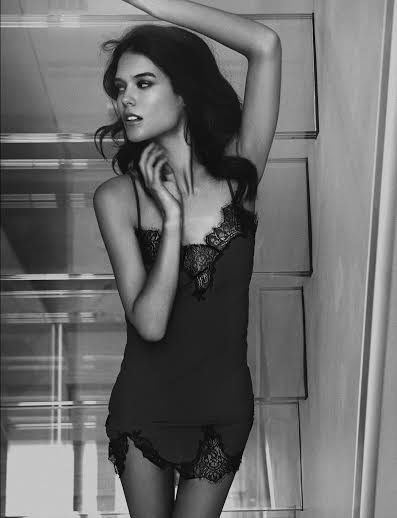 Committed to supporting the UK's diminishing specialist lingerie-manufacturing sector, Edge O Beyond designs and hand crafts each piece in the UK, which adds to the brand's appeal. Bras are available in band sizes 30-36, with cup sizes B-DD. Garter belts and panties are available in XS-XL. Jewelry components come in three sizes (XS-S, M, L-XL).
What do you think of Edge O Beyond's debut A/W 2014 collection? Do you love their innovative jewelry components as much as I do? Do you have a favorite piece from the line?