Sale Lingerie of the Week: SeaFolly Summer Garden Bikini
Disclosure: This blog post contains affiliate links.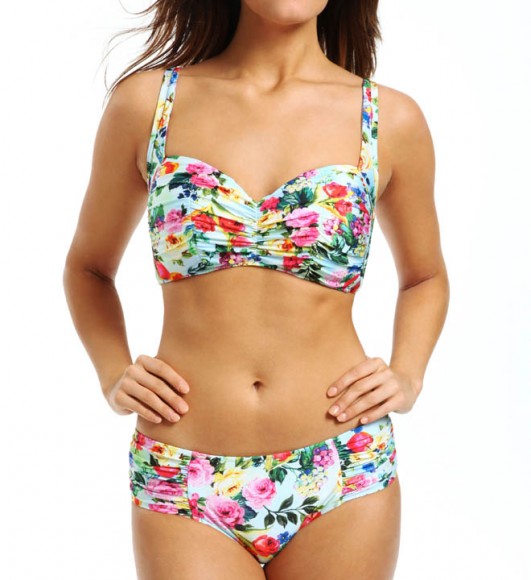 Summer is over (in the Northern Hemisphere, at least), but one of the few perks of the colder months (aside from comfy hoodies and sweaters) is that there's great deals to be found for swimwear. Seafolly is a Australian swim brand I've fallen in love with recently. Their silhouettes are so fun and fashionable...I want one of everything.
Earlier this year, I featured a version of the Summer Garden Maillot on the blog, and now it's time to revisit that particular print with the bikini up above. Made for DD busts, this halter swim top and ruched bikini bottom is perfectly retro without being too pinup. It's the kind of pattern that will never go out of style; if you pick this bikini up now and store it until 2015, it'll still be just as cool next June. Both pieces were originally $185; they are now on sale for $124.90.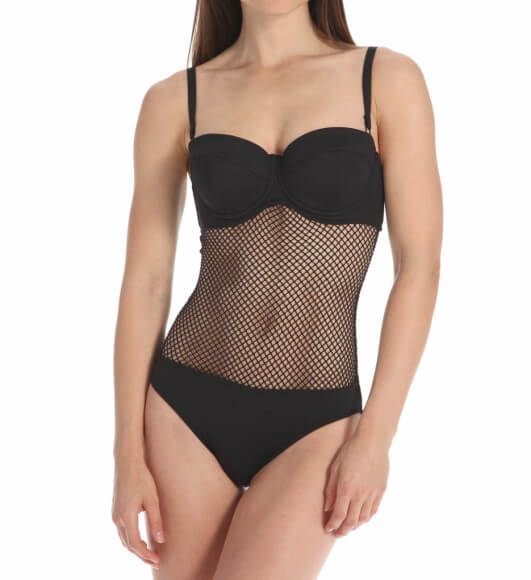 On a related note, I also like this 'Scandal' inspired swimsuit (again, from Seafolly) shown above. Like the bikini, this suit is suitable for fuller busts busts, and also like the bikini, this look is never really going to get old. This suit was originally $160 and is now on sale for $124.95.
As with most sale items featured here, sizes and quantities are limited. Please be sure to read return policies and check sizing charts before purchasing. Since this is an Australian brand, sizing runs differently than US brands.
What do you think of these Seafolly swimsuits? Would you wear either one?