Everything You Need to Know About Pin-up Lingerie
Disclosure: This post contains affiliate links.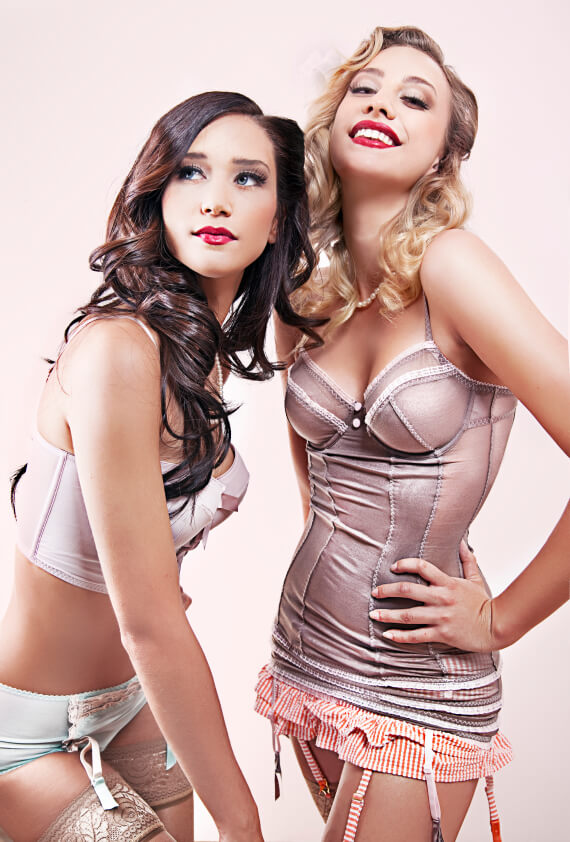 We're continuing Pin-up Week with an in-depth discussion of pin-up lingerie --- what it is, which pieces you need, and how to keep it looking like new for as long as possible. So let's get started!
What is Pin-up Anyway?
The word pin-up refers to the kind of mass-produced images that were originally "pinned up" on people's walls in the form of posters, postcards, magazine cutouts, and the like. These photos and drawings were often of "glamour girls" like actresses, models, and other celebrities.  
Though the pin-up genre began in the 1890s with the iconic Gibson Girls, it didn't really take off until the 1940s and 50s with the debut of pin-up models like Betty Grable and Bettie Page and pin-up artists like Alberto Vargas and Gil Elvgren. 
No matter the era though, the thing all pin-ups have in common is that they represent an idealized (and, in some cases, unrealistic) version of the female form.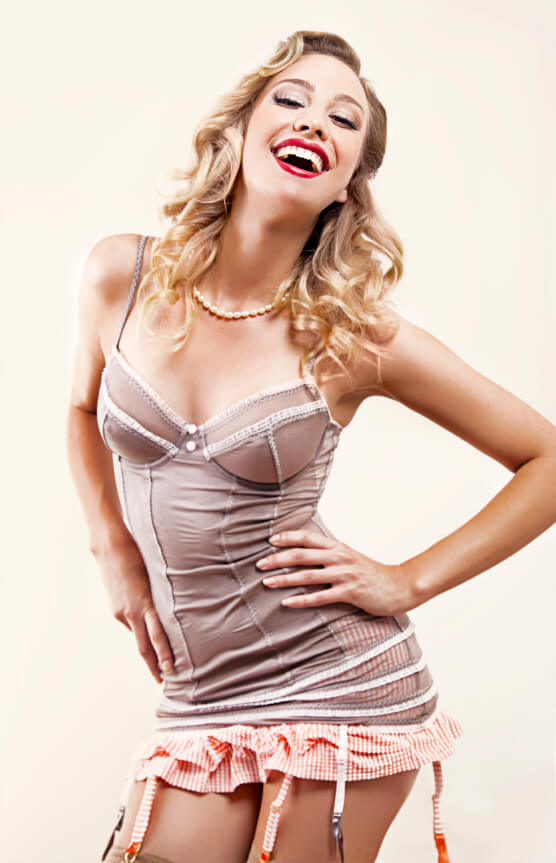 The Pin-up Silhouette
The quintessential pin-up shape is the classic hourglass figure, with the waist being much smaller than the bust or hips. In the Gibson Girl era, that figure was achieved through the use of corsets, bustles, and petticoats. In the 1930s through 50s, girdles, bullet bras, and waist cinchers were used.
Though modern day clothing really isn't cut to accommodate pin-up lingerie, retro underpinnings are essential if you prefer to wear vintage (or vintage-inspired) fashions. Without pieces like girdles and slips, your vintage clothing simply won't have the right shape or drape, and the entire look will seem "off" as a result.
In terms of fabrics, pin-up style lingerie is traditionally made with materials like powermesh, silk, satin, lace, and nylon. You'll see very little cotton, and almost no recently invented fabrics like microfiber.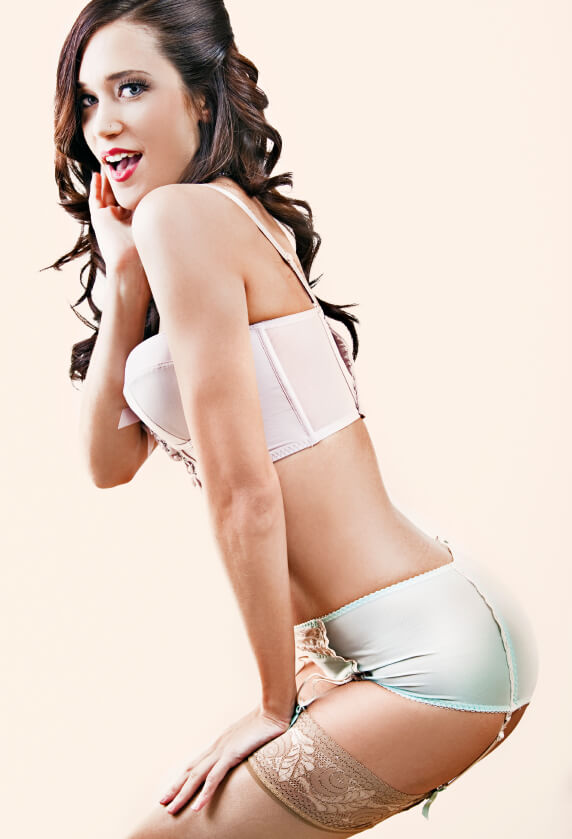 Essential Pin-up Lingerie 
Now that we've got the foundations covered (no pun intended), it's time to move on to the actual pieces a lover of pin-up lingerie should have in their wardrobe: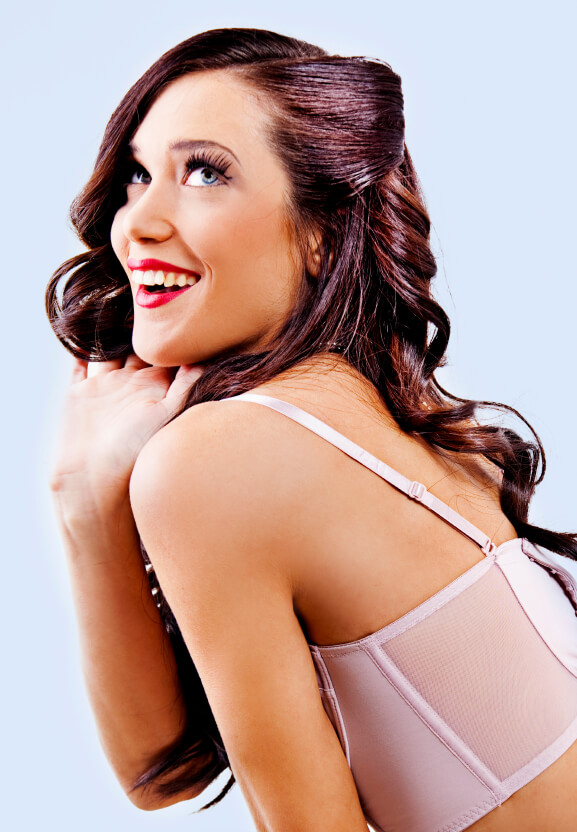 How to Keep Your Pin-Up Lingerie Looking New
So you've bought your bullet bras, stockings, and garter belt and you're all ready for a night on the town in full-on Dorothy Dandridge glory. But before you get too excited, invest in your lingerie by purchasing these two things:
1) Hosiery Gloves -- I've got to get a little stern here because this is serious business. If you wear stockings, you must own a set of hosiery gloves. No excuses. Nylon is incredibly delicate, and the slightest hint of a hangnail will rip your stockings to shreds (ask me how I know this). Save yourself the heartache of tearing your favorite stockings by buying a pair (or three!) of hosiery gloves. I buy mine for $2.95 at Stocking Showcase.
2) Lingerie Wash -- It goes without saying that your special pin-up lingerie should not be subjected to the ravages of a washing machine. The material is far too fragile, and you'll wind up with a bunch of expensive rags at the end. But just soaking them in your sink in regular hand soap isn't enough either. True lingerie addicts know to use a dedicated lingerie wash for their intimates. I recommend Forever New for bras, knickers, and garter belts and Hosiery Mate for stockings. Together, they're less than $30, but they could literally save you hundreds.
I hope this article helps you in your search for vintage and pin-up style lingerie. Got a tip of your own to share? Tell us in the comments!