Comfortable Underpinnings: Egretta Garzetta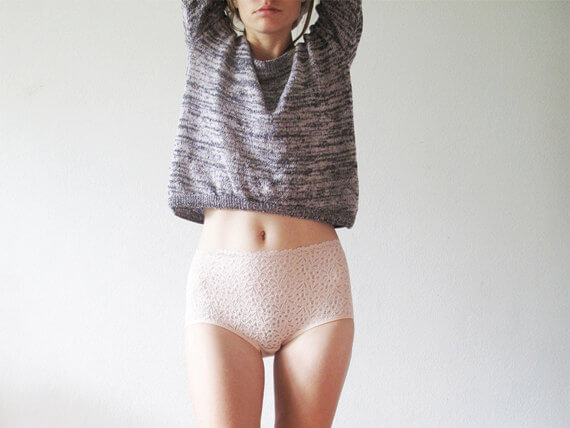 What do I love more than anything else in the world? (Excluding black mesh here, of course.)
Comfy panties.
There are entire articles on TLA dedicated to comfy drawers (Exhibit A, Exhibit B) and I'm still obsessed with the subject. Words cannot describe the bliss that is a pair of knickers you put on and then completely forget about. If you've ever struggled with bad underwear, then you know what I mean. But I digress. Sort of.
I first found out about Egretta Garzetta through the bra blogger Miss Underpinnings, and the brand was featured here as a Lingerie of the Week pick last September. Since that, I've actually purchased from Egretta Garzetta myself, and let me tell you, the product does not disappoint. These panties were ultra-comfortable, and they've earned a spot in my weekly rotation. Something has to be truly great for that to happen; after all, I try a lot of underwear.
Beyond the comfort factor though (which, as noted earlier, is incredibly important), these panties are also super cute. Egretta Garzetta really has fun with prints and lace and embroidery. Her knickers are an alternative to the basic stretch lace, plain cotton, and 'twee' printed undies that often dominate the American market. And I'm still a sucker for anything that's handmade especially for me (call me sentimental, but I think intimates should be extra special).
Egretta Garzetta's come out with quite a few pieces since I last checked her store, and I've included a few of my favorites below. What do you think of them? And would you be willing to give this indie designer a try?