Lingerie of the Week: Paranoire Limited Edition Lace Set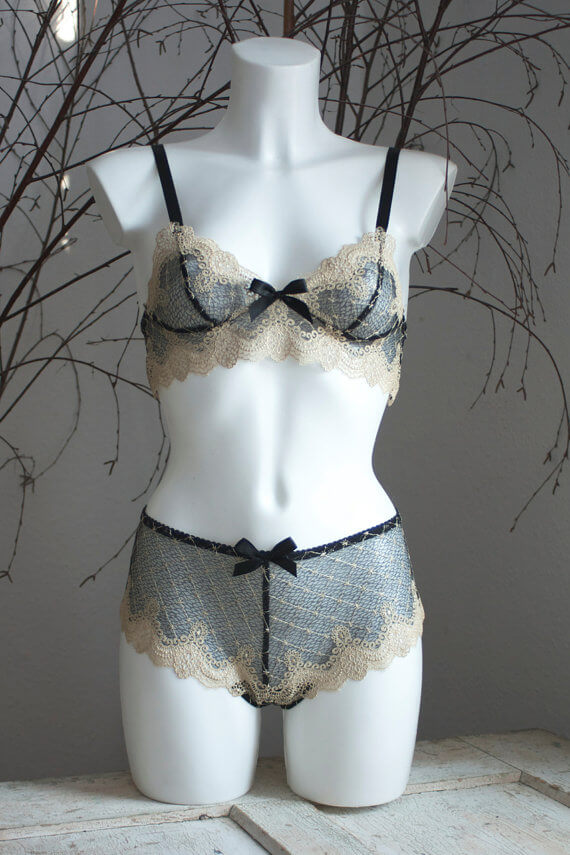 As the weather slowly begins to warm up, I'm turning more attention to my favorite summer staple --- the bralette.
While support is the name of the game for the typical bra, wired or wireless, I enjoy bralettes precisely because of their lack of structure. Some people interpret that lack of structure (and, for larger or heavier busts, support) as a design flaw... but that's a bit like saying pants are wrong because they're not a skirt.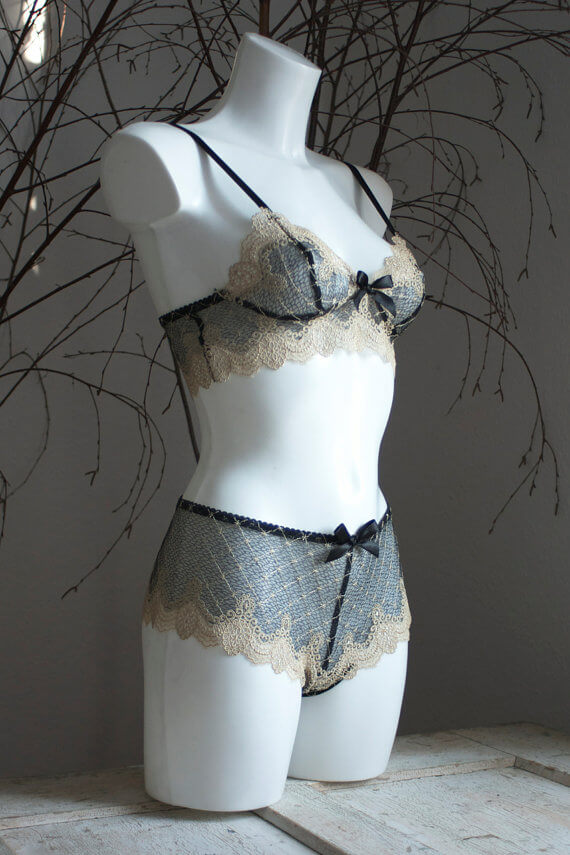 Like many of my Lingerie of the Week features, this is a set I've been looking at for awhile. And sadly (or happily, depending upon your point of view), it marks a return to all things sheer and noir. I really like the ecru embroidery on that sheer black lace, and I adore that slightly cheeky boyshort. And in my opinion, the price isn't bad either; after all, when someone's handsewing a garment to order, it's only fair that they pay themselves a living wage to do so. This set isn't the only thing I like from Paranoire, however. These mesh/cotton high waist garter panties have been calling my name for a long time.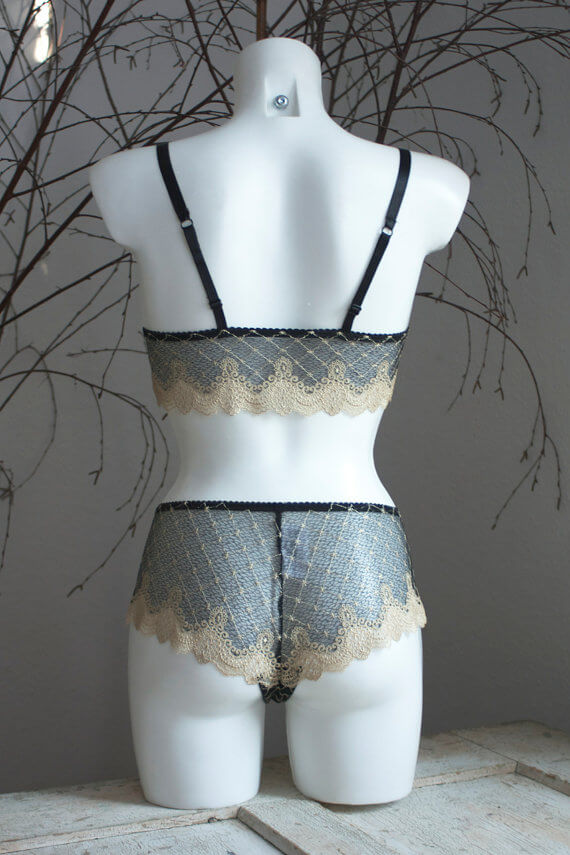 Please note, while the panties can made in any size, the designer does suggest the bralette for small band/cup sizes only.
What do you think of this week's Lingerie of the Week? And speaking of Etsy, does anyone else like to buy their lingerie from them?