Introducing Sophie Hines: Soft Bras With An Edge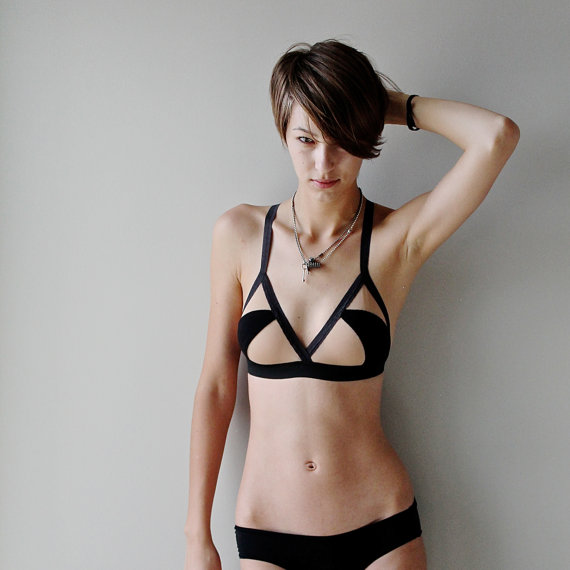 Sophie Hines is a brand new Etsy find. Her soft bras and crop tops are an intriguing play of opposites - strong lines paired with plush fabrics, unfussy femininity paired with tomboy appeal, and effortless comfort paired with on-trend details.
These structural, strappy bralettes are unique from others on the market in their use of wide elastic strapping that reads equal parts utilitarian and fashion forward. The collection as a whole is fairly androgynous, and is sure to appeal to women who identify along the butch/tomboy spectrum, as well as women who shun laces and frills in favor of sleeker styles.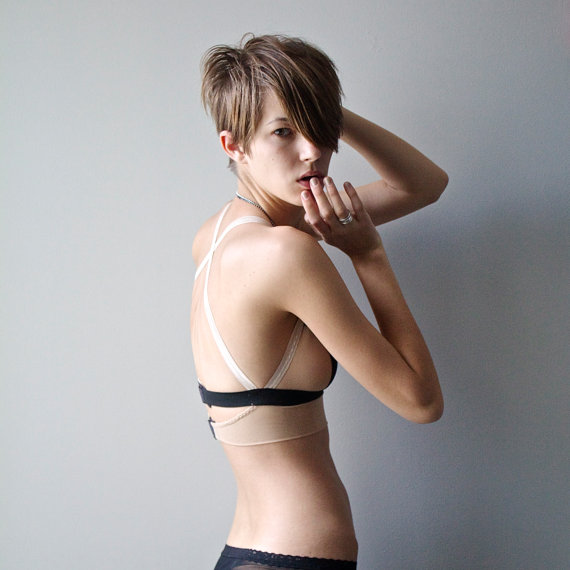 Sophie Hines' pieces are crafted of soft French jersey and micro meshes, with simple cups that receive their shaping from curved seams or darts. Crop tops play with textures and layers, with wide mesh underbands that are bound by firm elastic bands to form intriguing cutouts at the back. The success of the collection lies in these unexpected silhouettes, from the sides and from the back, where straps are used to cut across the body and create little windows of skin.
These interesting details are meant to show off under garments with deep cuts in the front, back, or armholes, as well as layered under sheer garments. They have tons of personality and are just as comfortable paired with a tank and jeans as with a silk blouse and high-waist pencil skirt.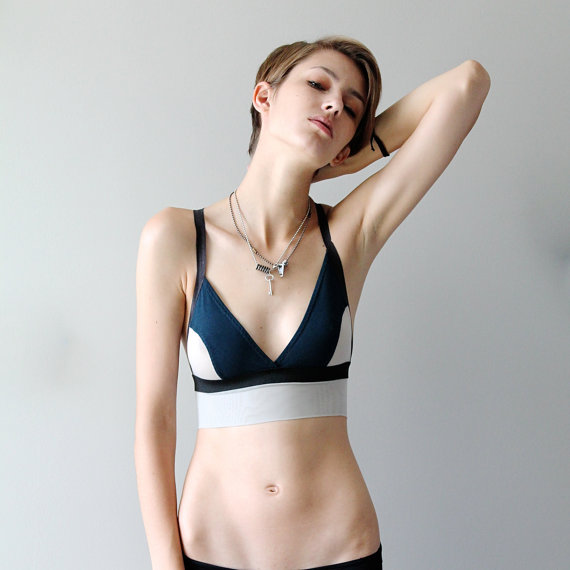 The collection also features two harnesses, one with serious tough-girl vibe titled "Bombsquad" (isn't that fun?!) which is meant to punk up girly outfits or flaunt under jackets or blazers. The other is titled Intersect which utilizes gunmetal satin elastic with a fantastic back detail that is just begging to be shown off. It would look amazing under a cocktail dress with a plunging back, don't you think?
Sophie Hines creates each piece individually by hand in her Lincoln, Nebraska studio. Items are sized XS-L, with bust measurements of 31" to 37" meaning these work best on petites or cup sizes that don't require as much support. You can order from her Etsy shop or her storefront, with items taking about 3-6 weeks to be produced.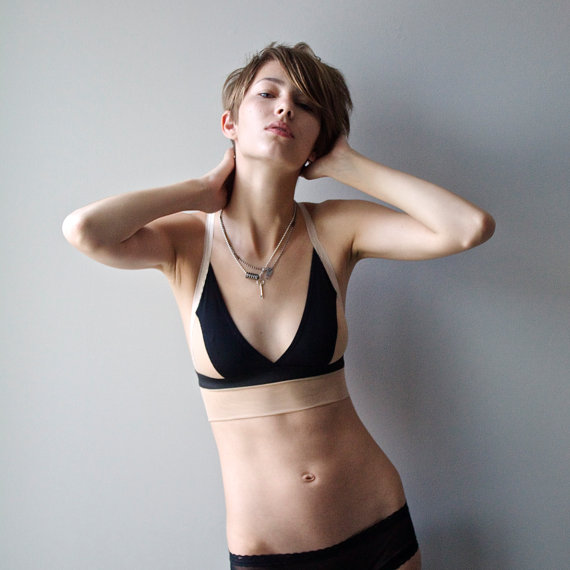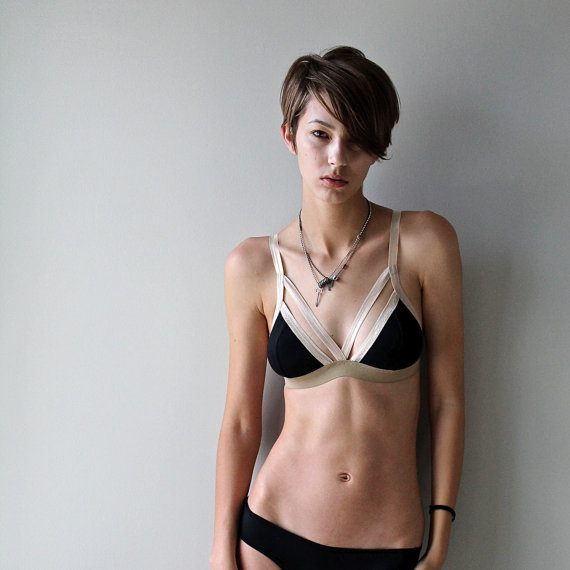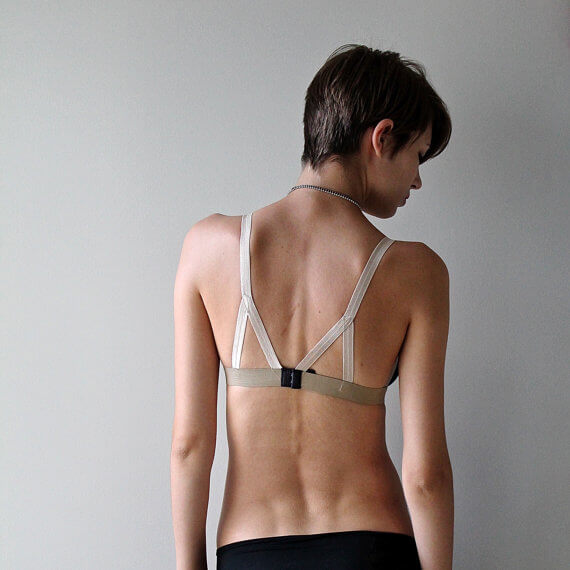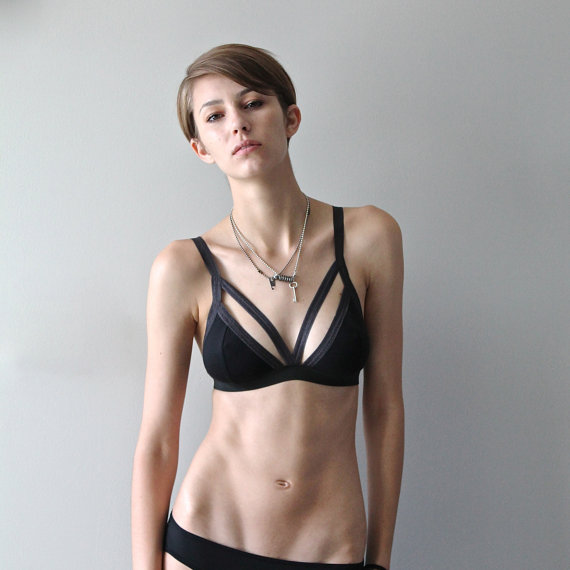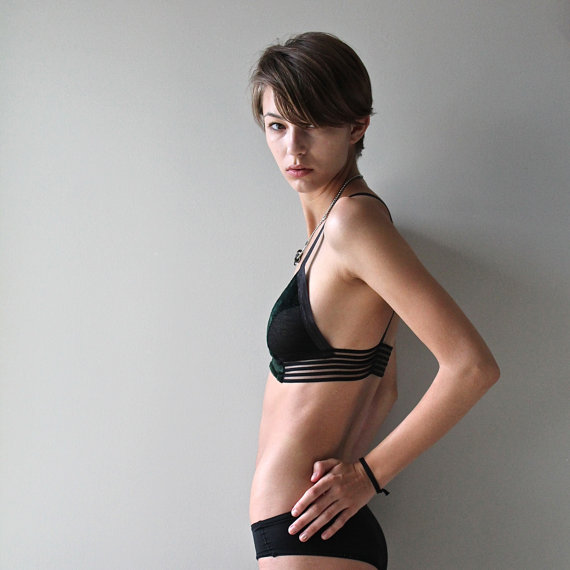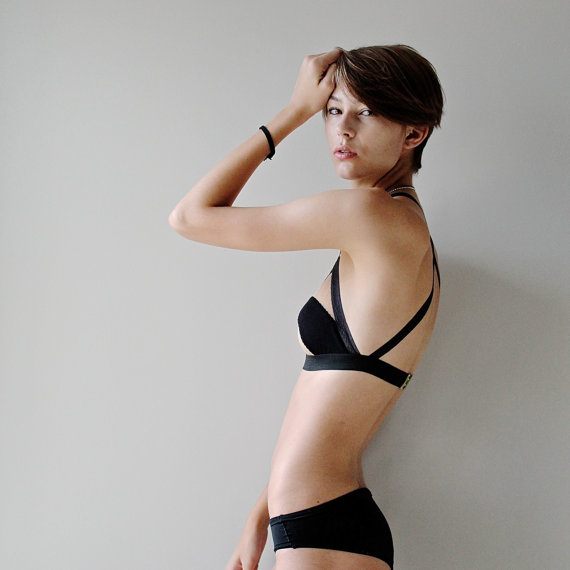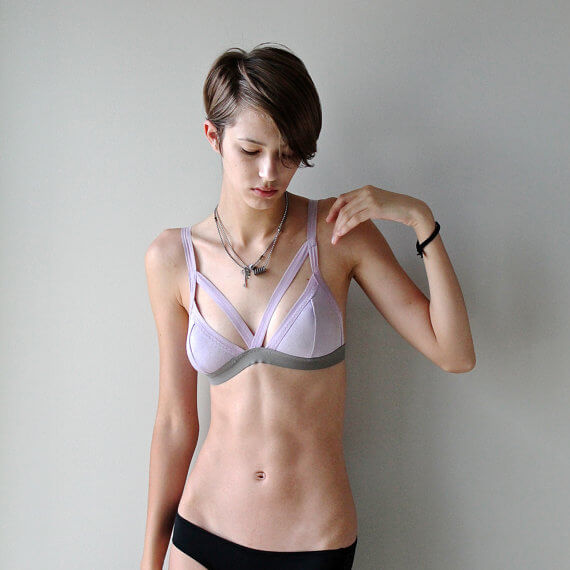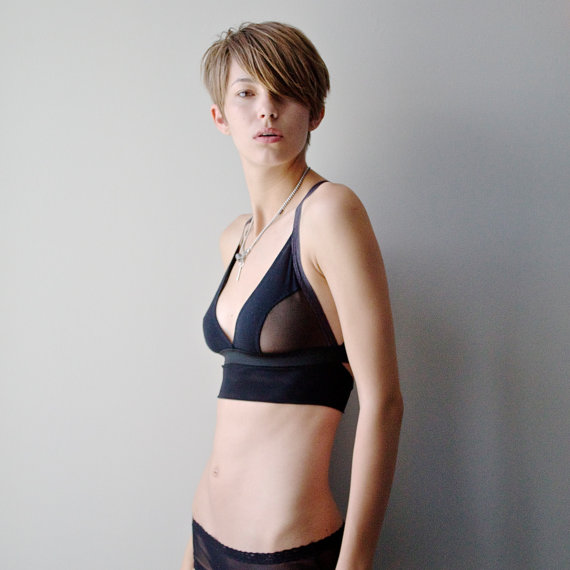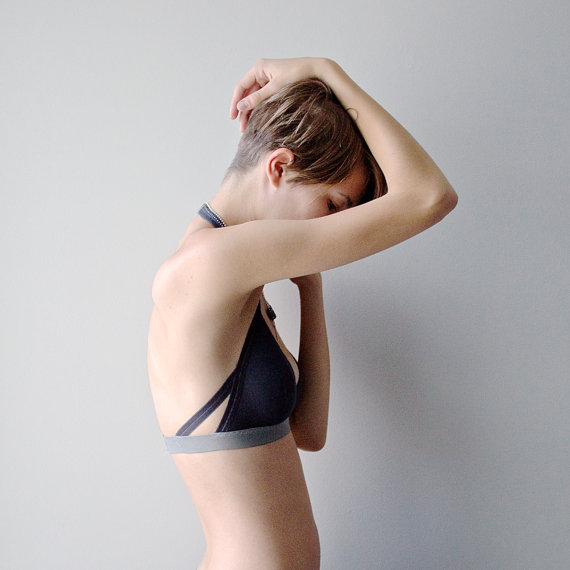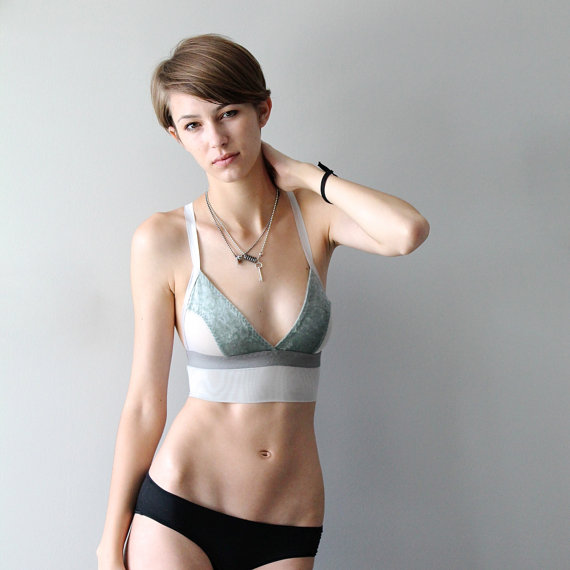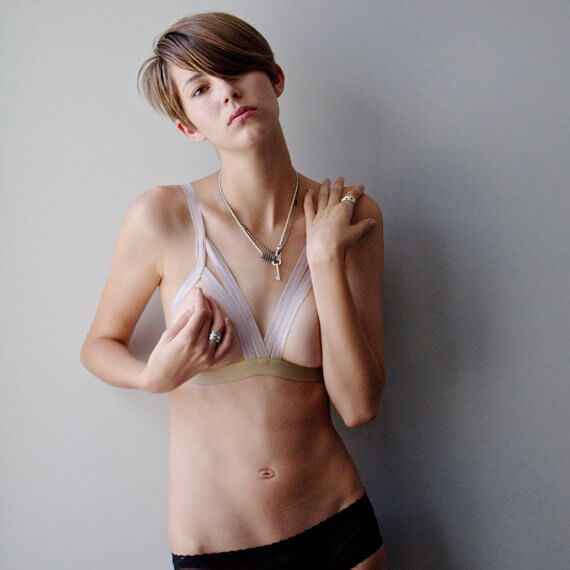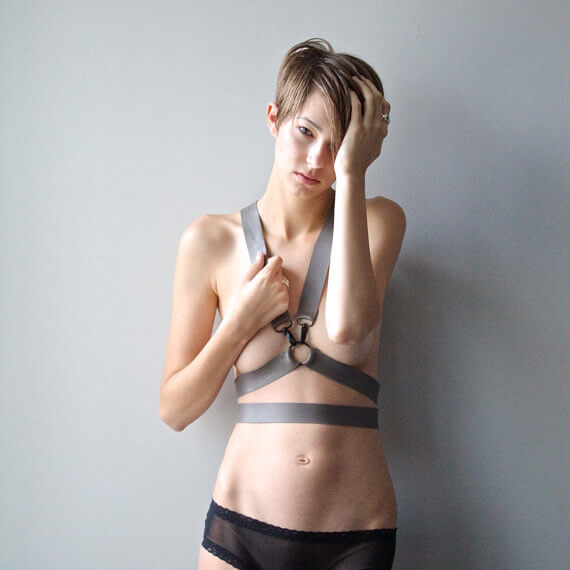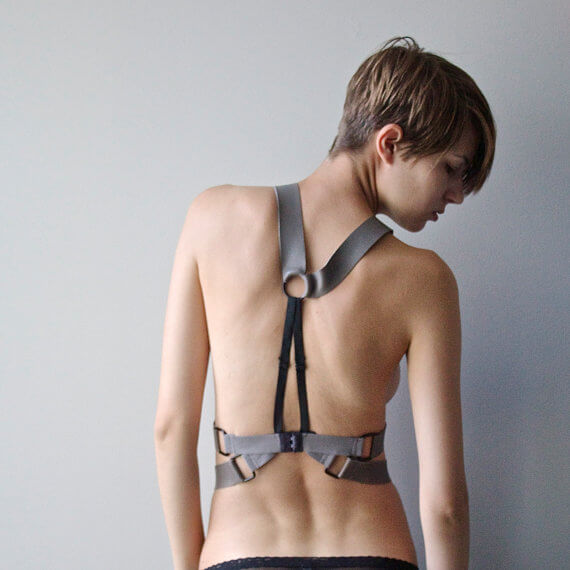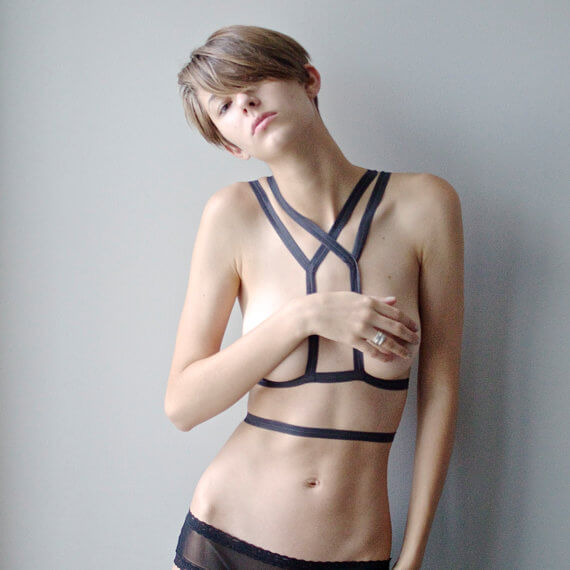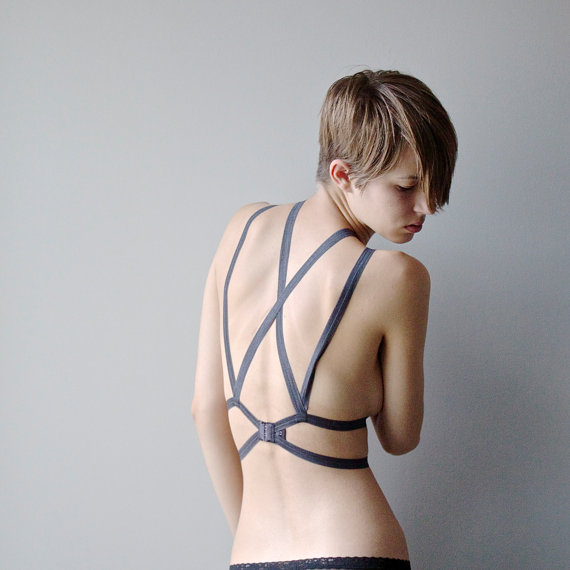 What do you think of Sophie Hines? Do you prefer unfussy lingerie that leans a bit tomboy? Would you try any of these pieces?