5 Lingerie Blogs to Follow in 2014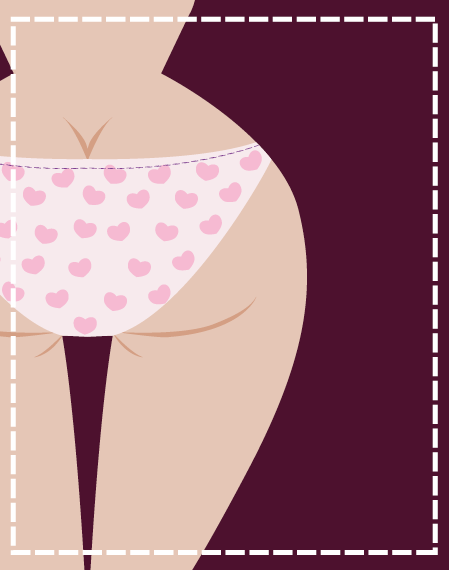 Every January, I like to do a post of my fave lingerie bloggers to watch for the upcoming year. Many of the blogs you know and love have made an appearance on that list at one time or another, and, unfortunately, other lingerie bloggers have since gone defunct. The five names on this year's list aren't meant to be inclusive of every lingerie blog out there; they're just a few of the people I think are doing really interesting things in our ever-expanding niche of intimate apparel. Click the following links for my lists from previous years: 2011, 2012, and 2013.

Miss Underpinnings - The lingerie blogosphere has been sorely lacking in a bra blog that addresses both fit and fashion in lingerie for fuller busted women. Cecily's blog, Miss Underpinnings, is the perfect bridge between those two worlds, and I read what she has to say on the world of undergarments almost religiously. I love her photography, her articles on trends and new collections, as well as the way she stays abreast of (no pun intended) the latest fit and sizing developments in the full bust lingerie world. She's just happens to be really nice in person too! If you haven't read this blog yet, you'll definitely want to add it to your list.

Bras and Body Image - There are a lot of reasons I like Bras and Body Image. She's a feminist blogger. She wears a K cup. She posts some really excellent reviews from a range of brands. And she's one of a literal handful of lingerie bloggers who acknowledges that the lingerie industry lacks diversity on multiple axes, not just bra size. At times, the lingerie world can feel very alienating in its homogeneity, and it's refreshing to see another blogger who isn't afraid to mention that. Anna, the woman behind Bras and Body Image, also runs a really excellent Tumblr with the same name. I definitely recommend taking a look at both.

Up Front and In Brief - Quite possibly my favorite new blogger of 2013, Odeanna, the founder of Up Front and In Brief, represents another much-needed voice in the world of fit + fashion fuller busts. Her posts are incredibly insightful, and her point of view is very well-developed. I especially like her practical approach to many of the issues surrounding fit and retail sales in the full bust world; she moves beyond just having a wishlist of brands she wants to make her size and actually talks about the practical steps that need to take place for that to happen. That kind of analysis has been missing from the full bust conversation, and I hope Odeanna writes much, much more in 2014. The half dozen or so posts she has on her site now have already turned me into a devoted fan.

Scarlet's Letter - There were very new fashion-oriented lingerie blogs last year (by which I mean focused almost exclusively on fashion and trends), but Scarlet's Letter was definitely my favorite. A former sex blogger, Amber made the switch to lingerie last year, and we are all better for it! She's done some really exceptional interviews,  trend-focused pieces, and socially-oriented articles, and there are several new brands I've discovered through her blog (which almost never happens!). My favorite feature of hers though, is where she chooses a movie or a comic book character and creates a board of lingerie that would fit that character. It's so fun and whimsical, and I'd almost forgotten that's what lingerie is supposed to be about.

Braless in Brasil - It's no secret, but most of the lingerie blogs out there are based in either the US or Europe. There are almost no lingerie blogs (that I know of, anyway) coming out of Australia, Asia, or South America. Because of that, the conversation in the lingerie blogosphere is inevitably skewed, not just in terms of brands and sizes, but also style and aesthetic. However, location is just one reason that I like Braless in Brasil (who, as her blog name indicates, is located in Brasil). I also like that she's an older blogger (in her 30s), a blogger with children, and that she's a blogger who spends a lot of time talking about other body shapes and types and how that influences fit. Several of her articles have turned into the kind of resources I send my readers to again and again.
I hope this list helps you discover a new blog to love. What are your favorite lingerie blog reads? I'm always looking for new ones!