My 10 Fave Lingerie Blogs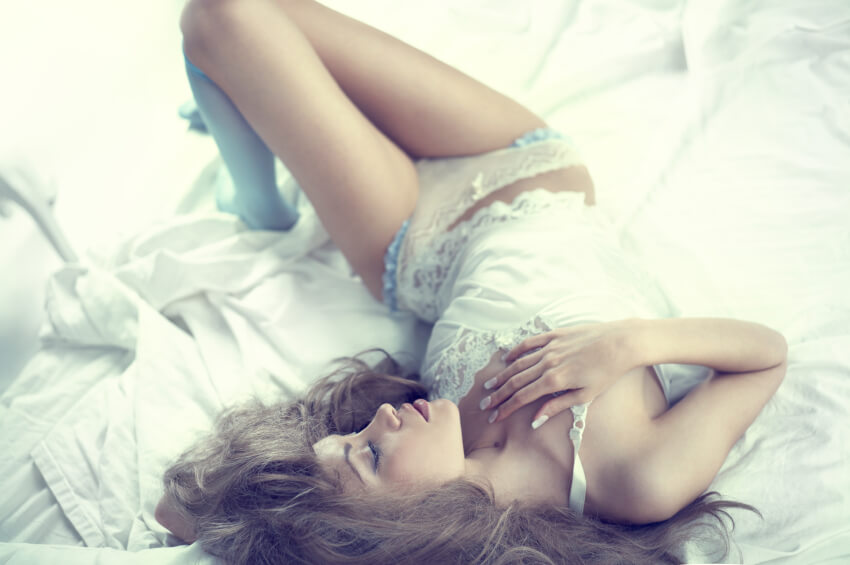 Yesterday, one of my followers on my lingerie Tumblr sent me the following message:
I responded with a few of my faves, but I realized I've never shared my go-to lingerie blogs here on my own blog. So with that in mind, here are 10 lingerie blogs I can't do without. You'll see a lot of new names, and a couple of older ones, but I hope at least one becomes another of your favorites too!
Invest in Your Chest-- I am completely in love with Cheryl Warner's lingerie blog for big-busted girls. Not only does Cheryl bring a fresh, young, authentic perspective to lingerie blogging, she even posts photos of herself in various full-busted bras so her readers can get an idea of how things fit (something I'm thinking about doing more of here on The Lingerie Addict).
Thin and Curvy-- Another great blog for the full-busted woman, Brittany's Thin and Curvy offers practical lingerie advice and fashion tips for women who are well-endowed but not plus size (two things the fashion industry often confuses). If you're new to Thin and Curvy, start out with Brittany's articles all about bra fitting for full busts.
Fuller Figure, Fuller Bust--The third lingerie blog on this list dedicated to curvy women, it's also the newest. But I absolutely adore the founder's body positivity, her openness with sharing photos of herself in the products she's reviewing, and her totally approachable attitude. If you're a full-busted, plus-sized woman, this is your blog.
32aabra-- I would be remiss if I didn't highlight a blog for my small busted readers, and 32aabra is it. Amanda Sage Barnum's blog is fun, funny, and unabashedly honest. Not only does 32aabra feature the latest lingerie news for women with small chests, it's also chock full of lingerie reviews... which we all know are really important when it comes time to buy.
Lingerie Talk-- A relatively new lingerie blog, Lingerie Talk is filling in the vacancy left by sites like KnickersBlog when it comes to reporting the latest lingerie news. Lingerie Talk's team of writers often update the site several times a day just to keep up with demand.
Frou Frou Fashionista-- One of the first lingerie blogs I ever found, Frou Frou Fashionista will always hold a special place in my little lingerie heart. Not only are Alison & Gail (the mother-daughter team behind Faire Frou Frou) so nice it hurts, their blog is a delightful confection of lustworthy lingerie, fashion editorials, and ideas for the boudoir.
UHQ Models-- If you love looking at fashion campaigns, UHQ Models is for you. This is the definitive source for lingerie and swimwear related editorials, campaigns, and advertisements... all in stunning quality. There's not much text, but with so many pretty pictures, who needs it?
Lingerie Haberji-- Another of my first lingerie discoveries, Lingerie Haberji has been in the lingerie blogging game for longer than almost anyone else. When you want to see who's coming out with what next season, visit this blog.
Flirty Skin-- One of two blogs on this list written by fashion designers, Flirty Skin chronicles the adventures of Mary, a German lingerie student who's developing her own label (and modeling lots of gorgeous lingerie along the way!). I love Flirty Skin for its modern, behind-the-scenes look at the lingerie industry from an up-and-comer's perspective.
Spokes n' Daggers-- The second lingerie designer blog on this list, Spokes n' Daggers is the official blog for Hopeless Lingerie, a luxury brand out of Australia. Gaby not only shares inspiration for her lingerie on the blog, she also shares exclusive sneak peeks from upcoming collections. I love getting a glimpse of the people behind my favorite lingerie brands, and Spokes n' Daggers does just that.
What's your favorite lingerie blog? Are you a fan of any of the one's listed here? I'd love to hear what you think in the comments!
Photo Credit: Image via The Lingerie Addict Tumblr...because I love pulp covers.