5 Lingerie Blogs to Follow in 2012
Last year, in response to a message one of my Tumblr followers sent me, I made a list of my 10 favorite lingerie blogs. Since then, a couple of the bloggers on that list have gone on to become quite famous, and, on a somewhat sadder note, a couple of the bloggers have since gone defunct. But it's hard to stay sad for too long because there are new lingerie blogs starting up all the time.
One of the interesting aftereffects of the 2011 list was that I got quite a few e-mails from people wondering why I was sending readers off to my "competition," but I don't think of other lingerie bloggers that way at all. The Lingerie Addict will never be able to cover every aspect of the lingerie industry, and I certainly can't talk about every single size, style, or sort of lingerie. From my perspective, the more points of view that are out there, the better. And I hope at least one of the lingerie blogs on this year's list strikes your fancy as much as it's struck mine.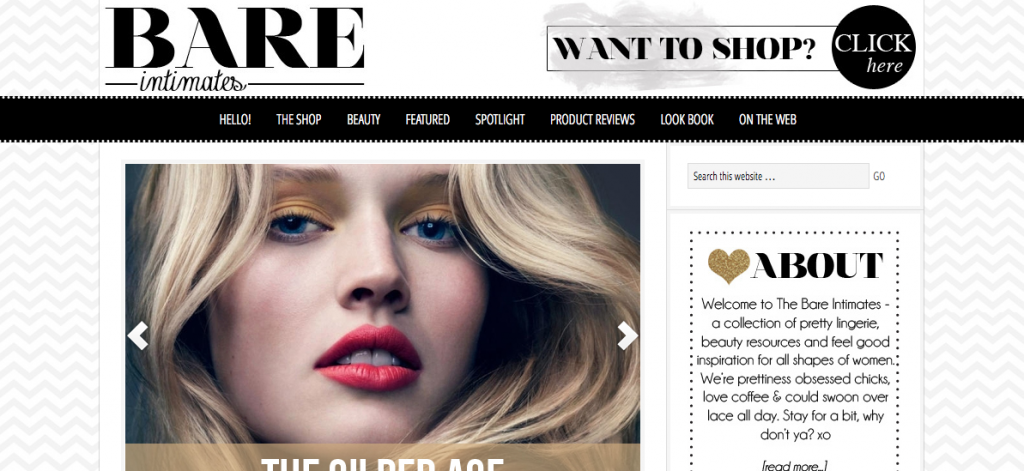 The Bare Intimates - Many of you met Erinn last week when she guest blogged for us, but I've been a fan of her delightful lingerie and beauty blog for months now. Not only is beauty the perfect complement to lingerie, Erinn's bright, graphic style is fun, refreshing, and completely unlike anything else out there right now. The Bare Intimates is one of my daily reads, and I expect that her blog will develop a huge following in 2012.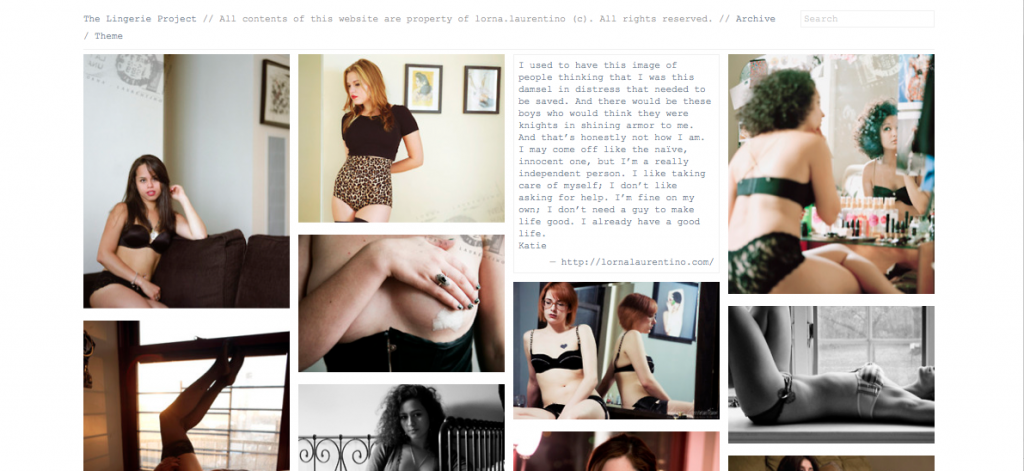 The Lingerie Project - I first heard of Lorna Laurentino's Lingerie Project last year, and was immediately intrigued by her philosophy of self-empowerment and self-exploration through lingerie. If you haven't heard of it, The Lingerie Project is words and pictures of women talking about and showing off their lingerie. Unlike so much of the other "real woman" stuff I see, Lorna's photos represent women from a range of body types, ethnicities, and backgrounds. The Lingerie Project is another blog to watch; there's no reason Lorna can't take the world by storm.

The Full Figured Chest - Many of you are already familiar with Holly, the woman behind The Full Figured Chest. As one of our regular columnists on The Lingerie Addict, Holly brings a full bust and plus size woman's point of view to the blog, but she also runs her own blog dedicated to fuller figured lingerie. I'm a huge fan of Holly's straightforward and honest point of view, and I love having a resource to direct my fuller-figured readers to when they're looking for reviews from women closer to their own size.
That Je Ne Sais Quoi - I actually hadn't heard about That Je Ne Sais Quoi before a few days ago. Lindsay, the writer behind the blog sent me an e-mail to introduce herself, and I clicked the link thinking I was only going to stop by for a minute or two. Instead, I wound up reading all of her articles. I really enjoy Lindsay's personal touch on her blog; she manages to make every article feel like you're sitting down to have a cup of coffee with her.

Butterfly Collection Blog - (Note: Butterfly Collection is one of my former clients.) This may surprise you, but I don't read very many boutique blogs. Unfortunately, a lot of store-run blogs think it's all about promoting their products, not connecting with other people over a mutual love of lingerie. That's why I like Butterfly Collection's blog so much. They talk about breasts, bras, self esteem, body image, and all those other things that overlap with the world of bras and panties. And although it's a blog primarily focused on full-busted women, this C cup chick reads it every week.
Are there any lingerie blogs you've discovered recently that you love? I'm always on the lookout for new reading material... tell me about your faves in the comments.
Last Updated on