7 Lingerie Blogs You Should Read in 2015
Several years ago, I was convinced that lingerie blogging was about to turn a corner. There were more new blogs than ever before writing about lingerie, and lingerie bloggers themselves seemed to be getting more recognition and involvement from both brands and boutiques. It's been a dream of mine for lingerie blogging to have the same level of cachet and participation as "regular" fashion blogging, and I truly believed that our moment was on its way back in 2012 and 2013.
Well, now that it's 2015, I have to admit my hunches were wrong. Most of the lingerie blogs started during that time period have since gone quiet, and while there are a few online communities dedicated to lingerie, it's starting to seem that the niche of intimate apparel will remain just that - a very specialized niche with a relatively small number of dedicated writers.
While I understand why that's the case (there's so much social stigma attached to lingerie, especially in the U.S., and let's face it - sometimes regular life just gets in the way of blogging), I can't help but feel a bit sad about it. There's so much misinformation about lingerie out there, and so few reliable resources to turn to. The field of intimate apparel is growing rapidly, but critical, insightful coverage of the industry is not growing with it. This mismatch affects everyone, but I believe it most especially disadvantages consumers. If the only stories out there about lingerie are identical fluff press pieces, how do you sort the good from the bad, the wheat from the chaff? And that's not even getting into the fact that most lingerie companies aren't on the PR merry-go-round in the first place (which increases the likelihood of never hearing about them).
But it's not all depressing news. There are a handful of lingerie blogs that are still going strong with regularly updated content and shrewd commentary. A few of the names on this list might seem a little familiar as some of them have appeared on TLA before. Other names are completely new, but they've made it into my regular rotation of lingerie blogs I check. And of course, since it's impossible to stay on top of everything that's happening, if there's a new lingerie blog you've found lately that I haven't included, definitely feel free to list it below. All I want is for there to be more information. For all of us.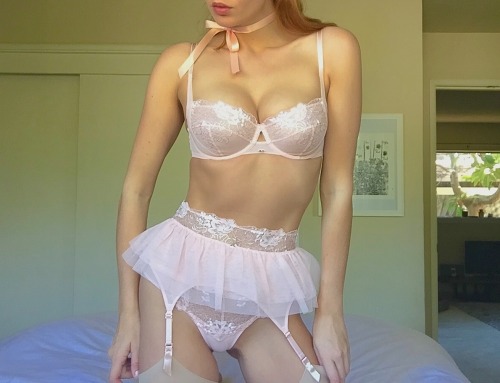 Written by the Australian model and media personality Tiah Eckhardt Delaney, The Daily Knicker is a Tumblr-based review site and lingerie blog. As someone who's both a professional model and close to the "standard" fit size for lingerie, Tiah gets to try a lot of different brands (which is not something every blogger has the ability to do), and I very much enjoy reading what she has to say about them.
Sweet Nothings NYC, written by Sweets, has become one of those blogs I visit whenever there's a new post. Sweets' perspective on lingerie is so genuine, honest, and refreshing that she's one of the first blogs I recommend whenever one of my readers is looking for someone new to check out. And now that Sweets has begun including photos of herself and styling her own editorial-style photoshoots, there's even more reasons to love her. I just can't say enough good things about this blog or this blogger!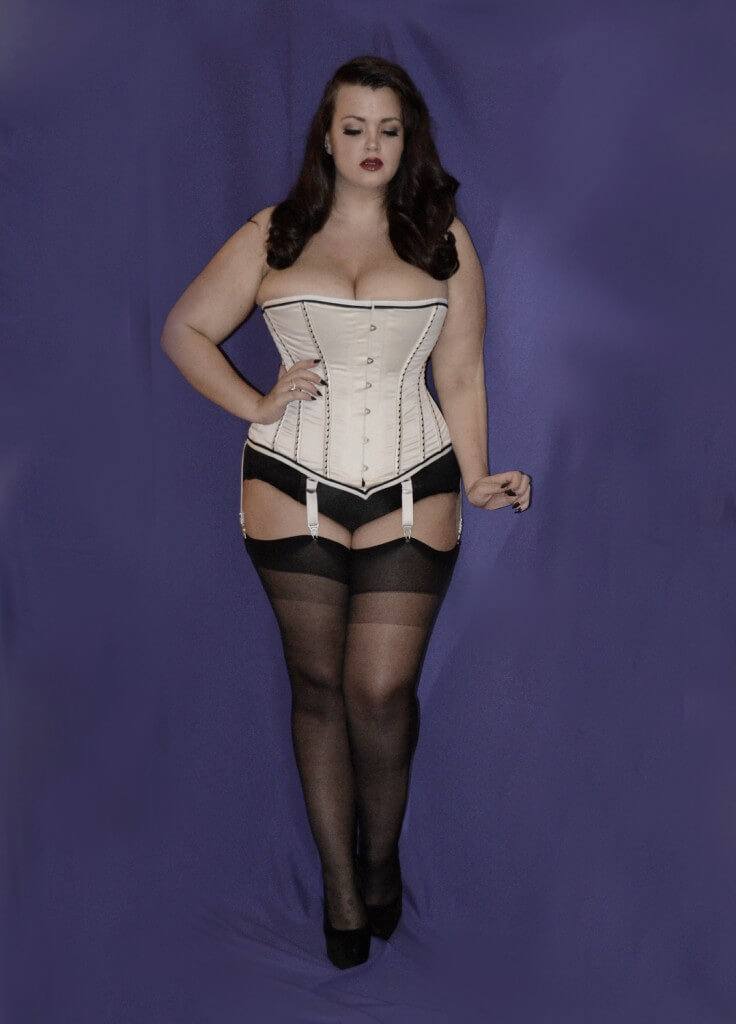 Everyone who's anyone knows about Georgina Horne of Fuller Figure, Fuller Bust. While I think of FFFB as more of a plus size fashion blog nowadays (as opposed to just a "lingerie blog"), there's definitely plenty of lingerie content to keep you occupied. I especially appreciate Georgina's irreverent attitude and sense of humor...not to mention her outspoken stance on body snark. She's had so many amazing things happen for her in the past few years, and I know for a fact that the best is still yet to come.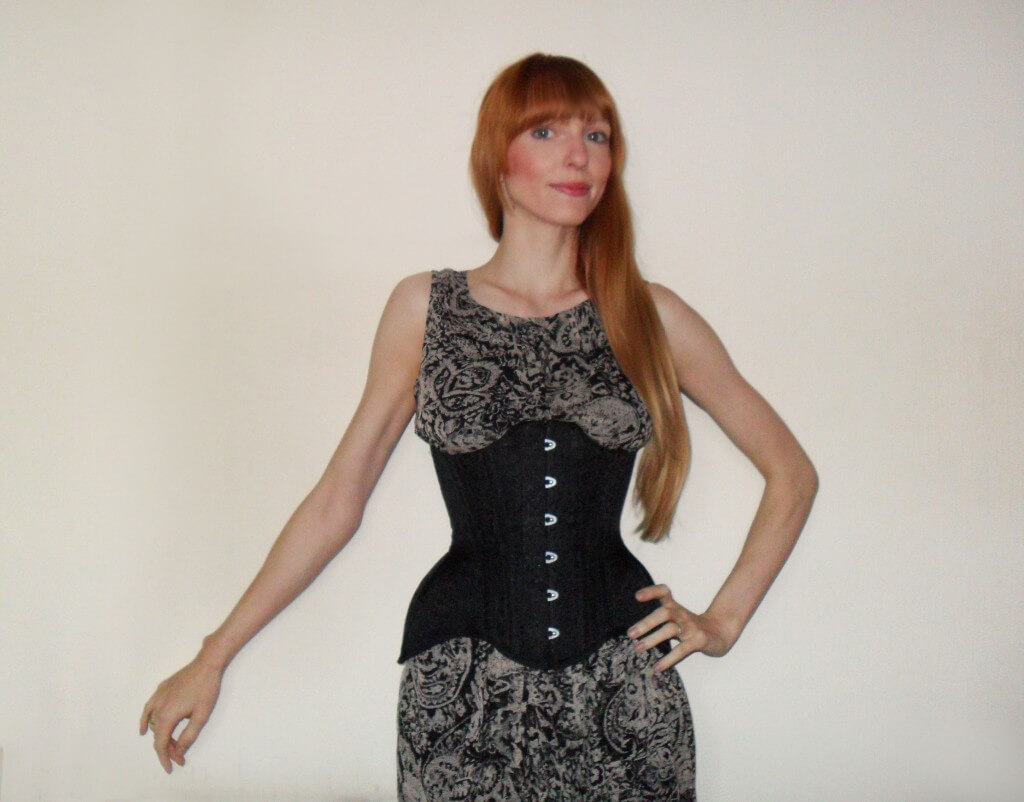 I don't read many blogs written by lingerie boutiques as I find most of them boring and predictable, but Esty Lingerie's blog is not either of those things. The owner, Estelle, reviews products from other brands (quelle horreur!), and they regularly offer truly interesting, relevant advice alongside compelling lingerie news. If you haven't given this blog a look yet, definitely check them out.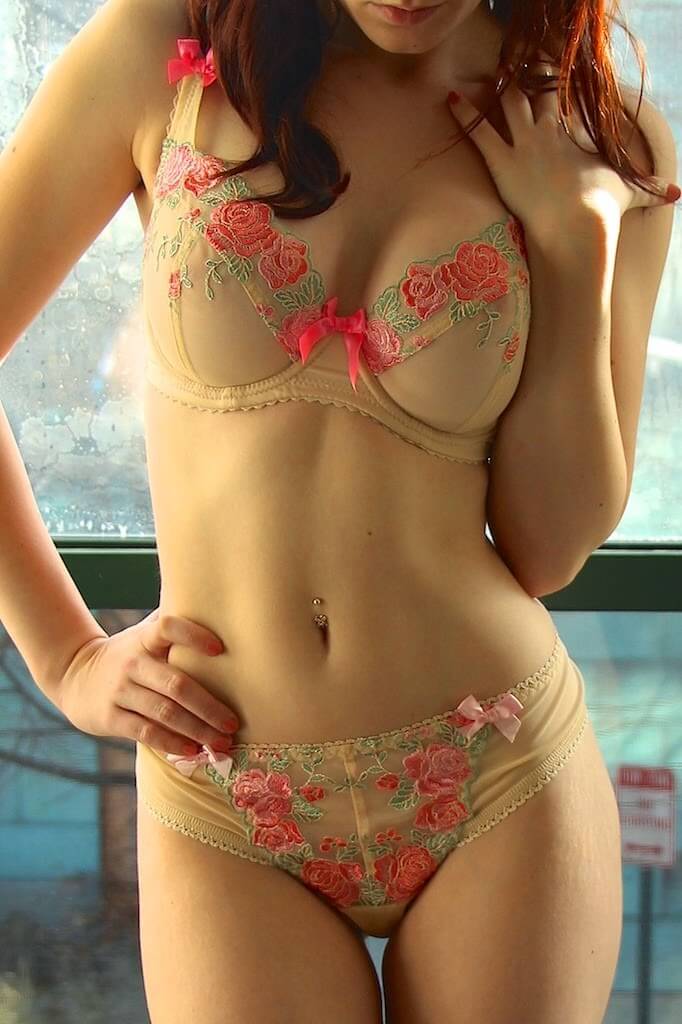 Written by "Florence Nightingale," Science and Silicone was a new lingerie blogging discovery for me last year. Not only does Science and Silicone offer excellent reviews, the blog also has an interesting point of view since Florence has undergone a breast augmentation. If you're on the lookout for a new full bust read or you're interested in learning about how to buy lingerie after augmentation surgery, I'd try here first.
Lucy's Corsetry isn't a lingerie blog, per se, but it is the single greatest corsetry resource online today. I had the pleasure of meeting Lucy in person at Orchard Corset last year, and the breadth and depth of her knowledge about corsets is, in a word, mind-blowing. Thanks to Marianne, we have dozens of excellent corsetry articles here at TLA, but if you want to really go down the rabbit hole of all things corset and waist-training related, Lucy's Corsetry is where you need to be.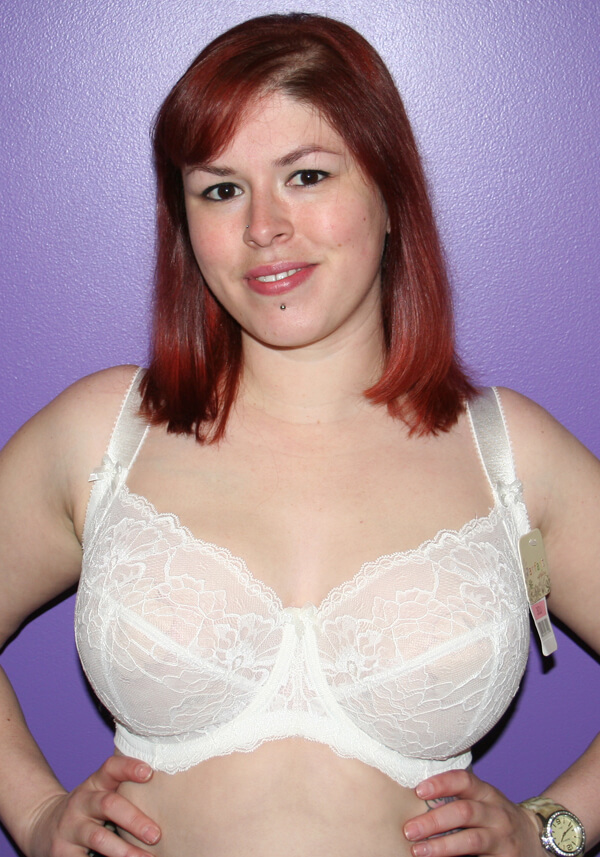 The second retailer blog on this, A Sophisticated Pair is based in North Carolina and run by Erica Windle. Like Esty Lingerie, I enjoy this blog because it's not just about Erica's store. There's tons of product reviews here, industry updates, and yes, full bust fashion advice. I think my favorite feature, however, is Erica's yearly roundup of her store's stats. No other boutique is so transparent about what sells and what doesn't, and her blog posts are an invaluable resource when discussing chronic issues within the lingerie industry, such as the lack of options in certain sizes.
Did any of your favorite lingerie blogs make this list? And what do you think about the general state of lingerie blogging?
Save