The Poise Bra: A Poison Lingerie Review
Disclosure: I received this bra free of charge for review purposes. All opinions are my own.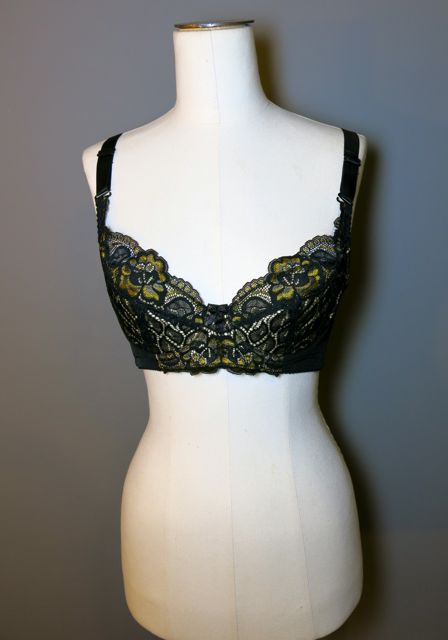 A few weeks ago, I was sent a "Poise" bra from Poison Lingerie. According to Poison, the Poise bra does three things: it enhances your posture, boosts your cleavage, and smooths your back. After reading glowing reviews from The Lingerie Lesbian and That Je Ne Sais Quoi, I was really intrigued by the Poise bra premise. I tend not to wear push up bras as a general rule, and I've yet to find a bra that could give me cleavage, so when Poison offered to send a sample over for review, I said yes. In the interests of full disclosure, our columnist Karolina also reviewed the Poise bra on The Lingerie Addict earlier this year. Poison's bras sell for between $99 and $198.00. They're available in sizes 30B thru 38DD. I was sent the Reveler les Secrets bra (no knickers) in a size 36C after Poison suggested I go up a band size.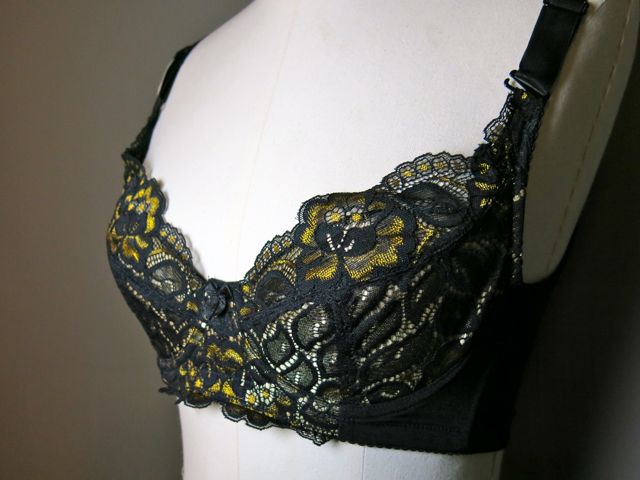 My first impressions were that this bra is extraordinarily well-constructed. It's very sturdy and well-made, not flimsy, cheap, or thin. I really like that because I feel that if you're going to spend $100 or so for a bra, it should be something you can wear for awhile... not a piece that's easily disposable. I thought the lace on the bra was absolutely gorgeous; from the very beginning, this piece felt high-end.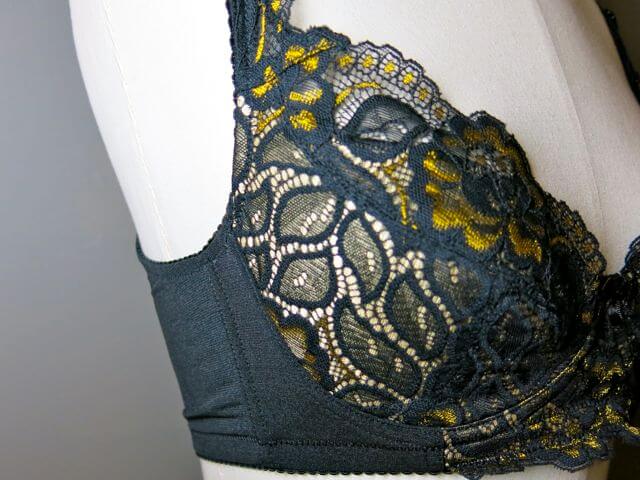 Unfortunately, I liked it a lot less once I started wearing it. Despite being told to go up a band size, this bra is still super, extremely tight. I could have very easily taken a 38 and been way more comfortable. I think that's because the bra uses powernet mesh in the band (the same kind of mesh my favorite girdles use) and you can really feel it cinching and squeezing your ribs. Because of my body type and my personal preferences, that's not a comfortable sensation to me; I felt hyperaware of the band and uncomfortable all day. If you're even a little bit wider across the shoulders than me, I don't think this bra would be a good fit as you'd size out of their bands.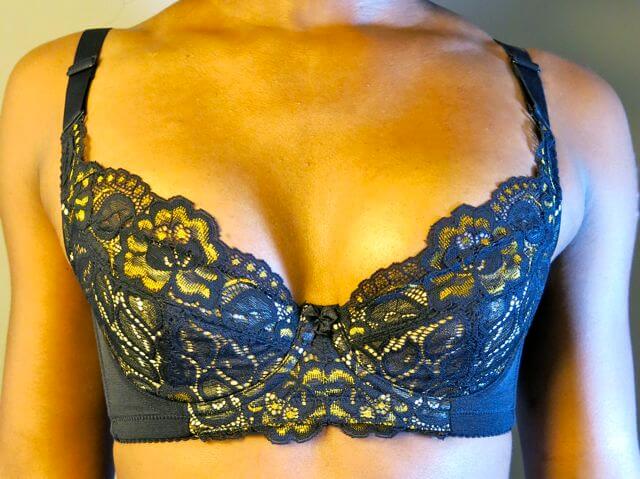 I also found the cups to be unusually small, which I imagine is how the bra gets its pushup effect without padding. I'm on the smallish side of C, and I was bulging above of the cups in a way I didn't find particularly comfortable (nor did I think the flattened side profile was especially flattering). I could have very easily taken a D cup in this bra (thought I may have gotten less lift as a result), and that leads to believe that a woman who's actually a DD would be sized out of this brand. I also found the straps to be unusually short. If you have a long torso, I'm not sure if you'll be able to extend the straps enough to fit.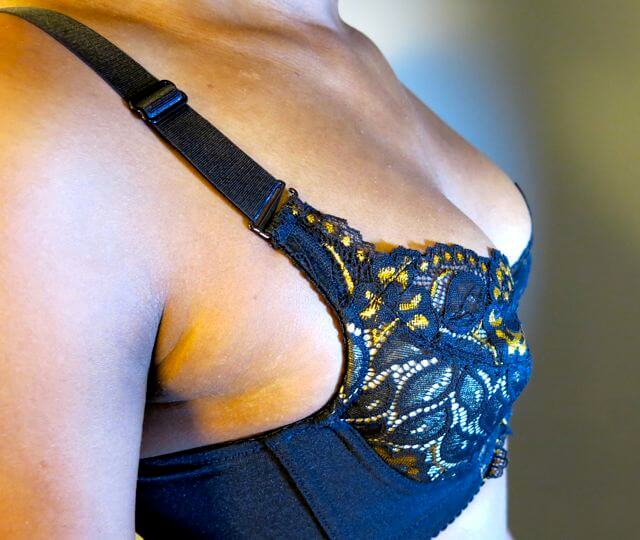 If you have a thinner build and you're smaller busted, you'll probably like this bra because it will lift your breasts. You may even be okay if you're thinner and fuller-busted if you use sister sizing because the wide, firm band does give a ton of support. But if you're neither, you might put this on and be underwhelmed. It's a pretty bra, and I really wanted to like it, but it's just not a good fit for me. This is the first bra I've ever worn that left marks on my torso (and sore boobs besides!), and I'm just not committed enough to cleavage to want to deal with more of that.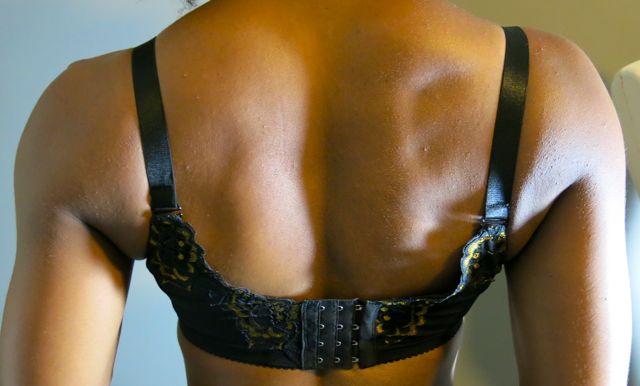 Have you tried Poison's "Poise" bra? What did you think of it? I'm interested in getting other points of view in the comments.