A Tale of Sleeping Beauty: Amoralle Autumn/Winter 2017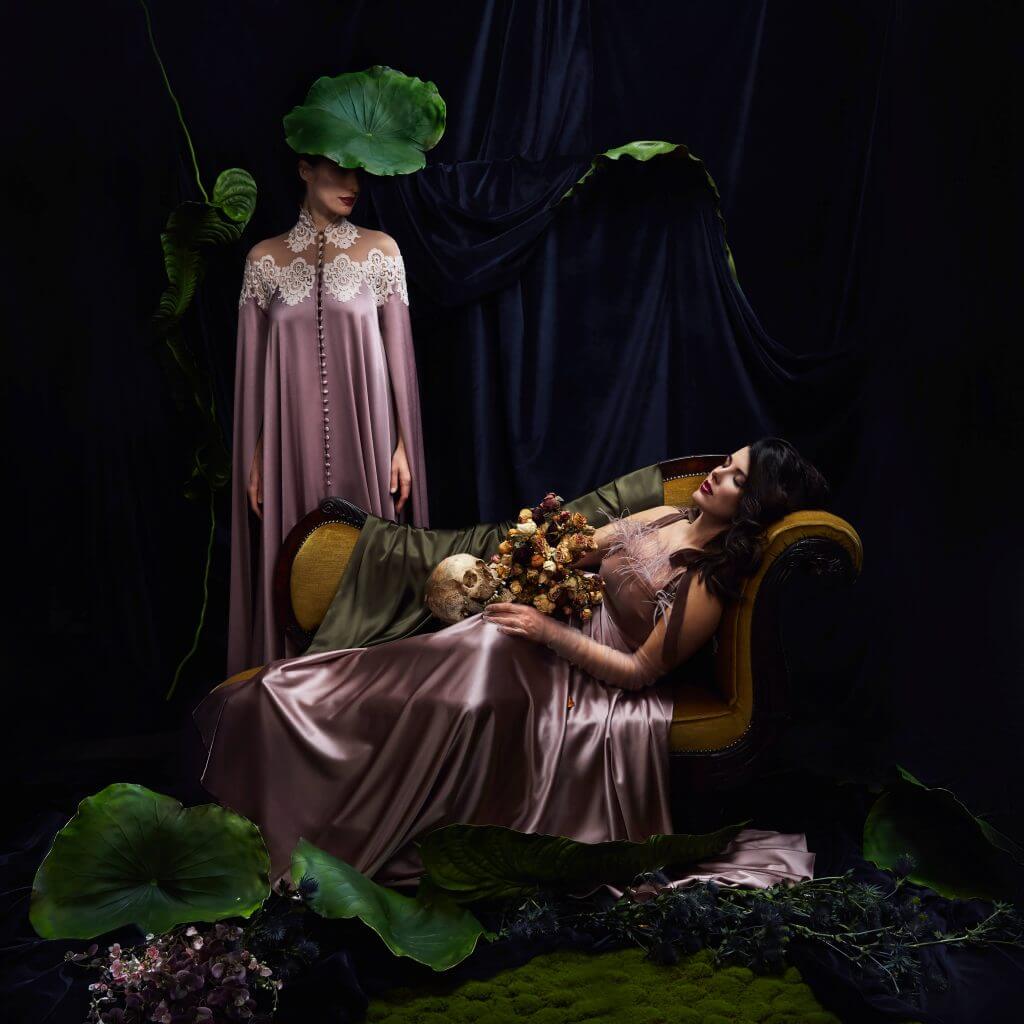 Amoralle is a brand I adore, not simply because their collections always involve yards of silk, lace, and tulle (not to mention feathers, bows, and buttons), but because they wholeheartedly embraces the fantasy of their brand, the fantasy of luxury lingerie.
Inspired by the fairytale of Sleeping Beauty, Amoralle's Fall/Winter 2017 collection transports wearers to a magical world - one of golden crowns, luminous nightgowns, and lush panoramas. The collection is dominated by delicate silk, airy chiffon, sheer tulle and soft velvet in combination with exquisite lace, delicate bows and feather trimmings. Hues of tan pink, raspberry, moss and sapphire make the wearer shine.
As I mentioned earlier, Amoralle embraces the fairytale unreservedly. There's no irony, no wink and a nod, no knowing snark or subtle glances. Amoralle is pure reverie - fantastical, outlandish and wonderful. And that's perfect because this brand (and therefore this collection) is for those who want that fantasy. For people who crave voluminous gowns with extravagant sleeves and feather trim and velvet details, for the cult of "more is more." I love that. In an era where minimalist, casual, blown-out lighting is de rigeur, Amoralle is a welcome departure, a breath of creative fresh air.
The moody, dark, atmospheric of the new collection is a nice counterpoint to the vivid and bright floral story of last year's collection. However, as always, I do wish there were more editorial-style photos. I love Amoralle's lookbooks so much that only having four pictures seems like a dreadful tease. But I suppose there's something to be said for leaving your fans wanting more.
What are your thoughts on Amoralle? Would you try the brand and indulge in something this grandiose? And do you have a favorite piece?

P.S. Love lingerie? Don't forget to follow The Lingerie Addict on Instagram!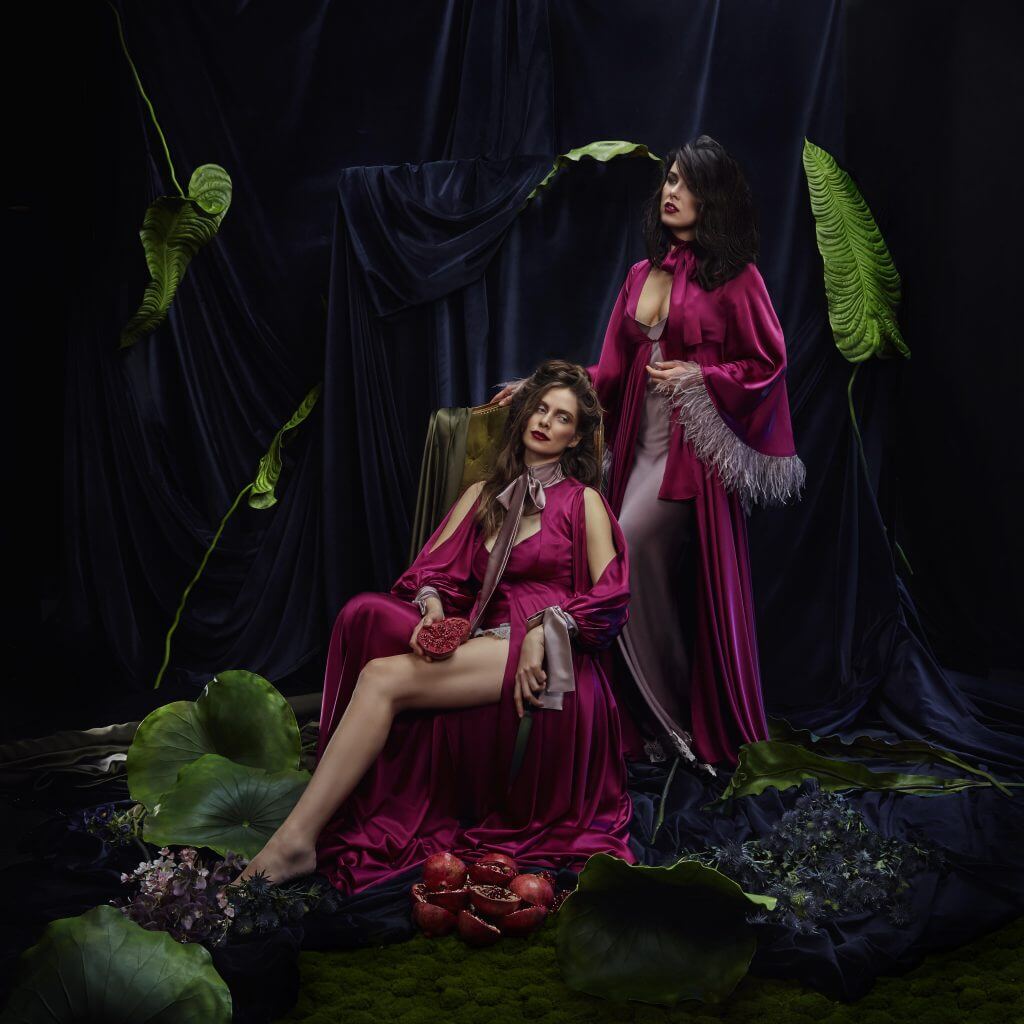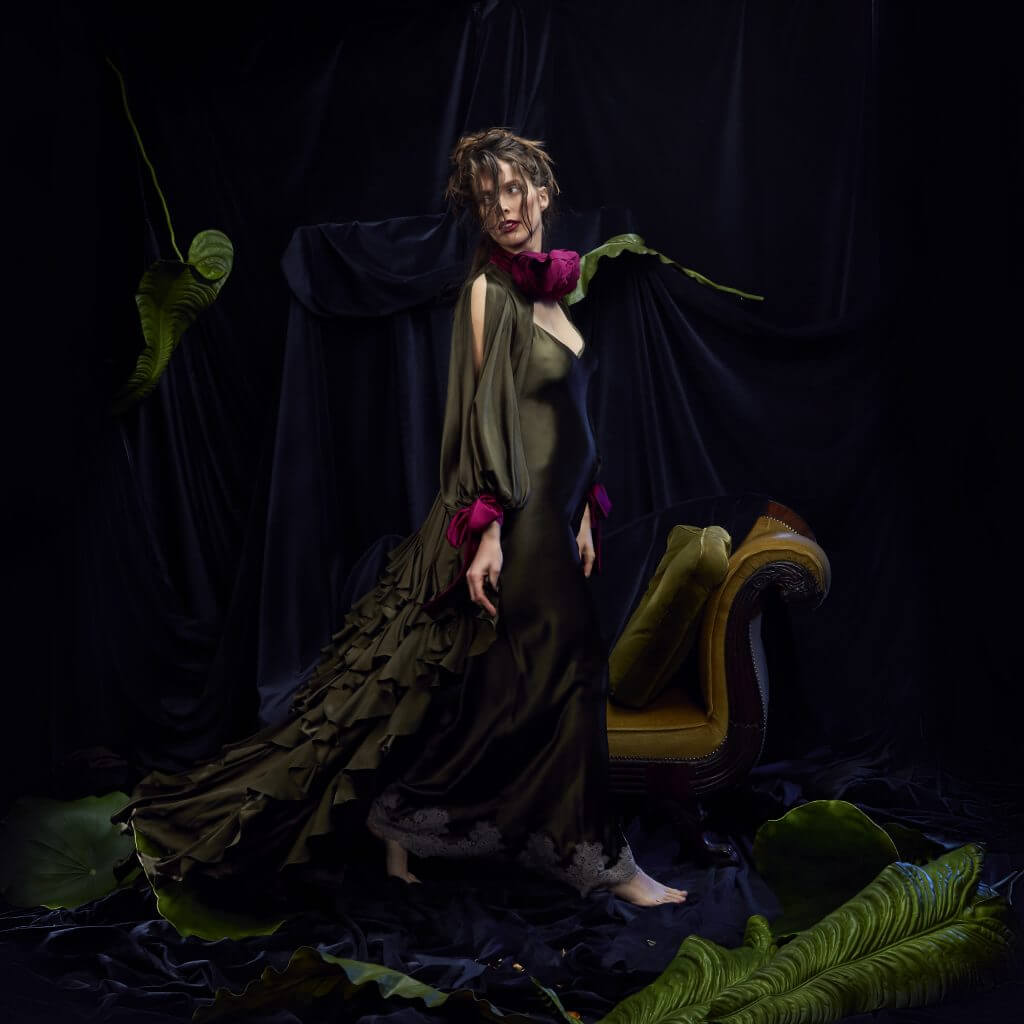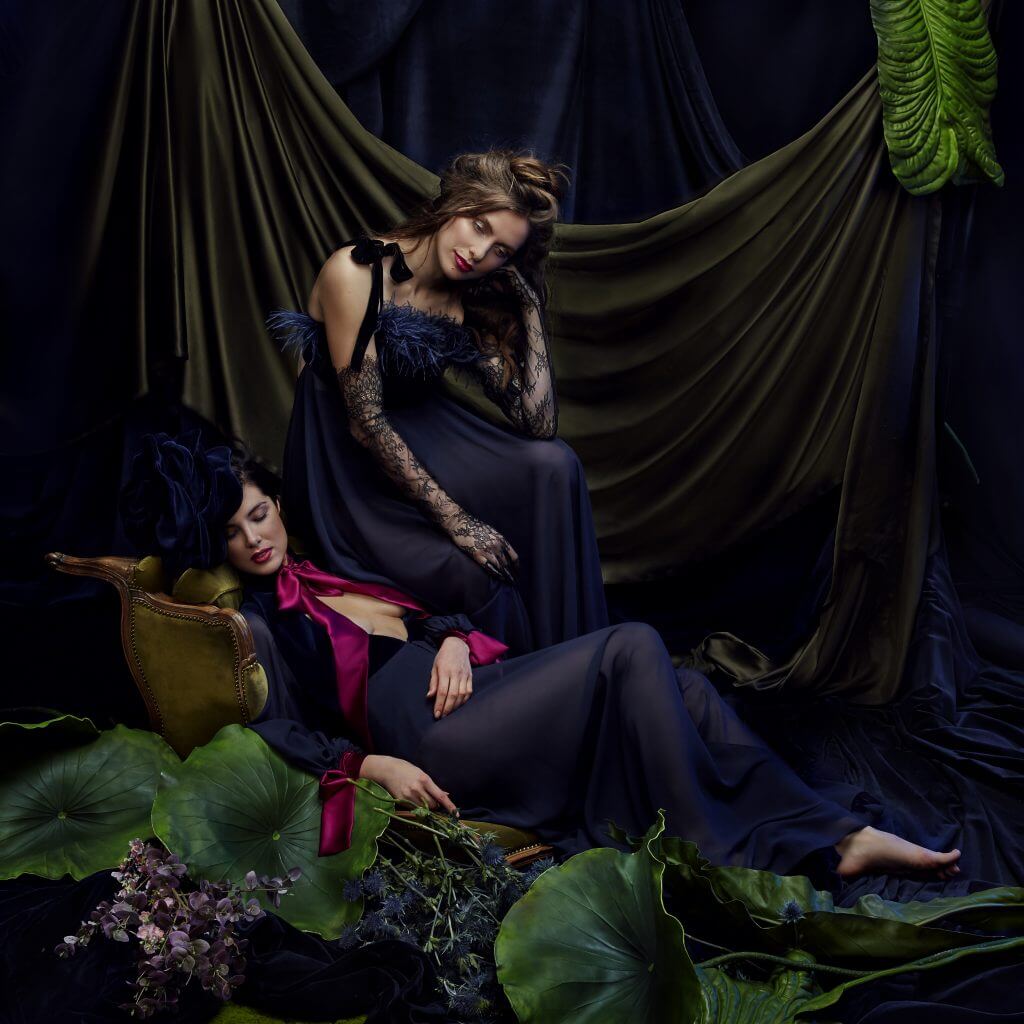 Save
Save
Save
Save
Save
Save