The Fairytale Bride: A Wedding Editorial for Larger Busts
A guest editorial by Sweets of Sweet Nothings NYC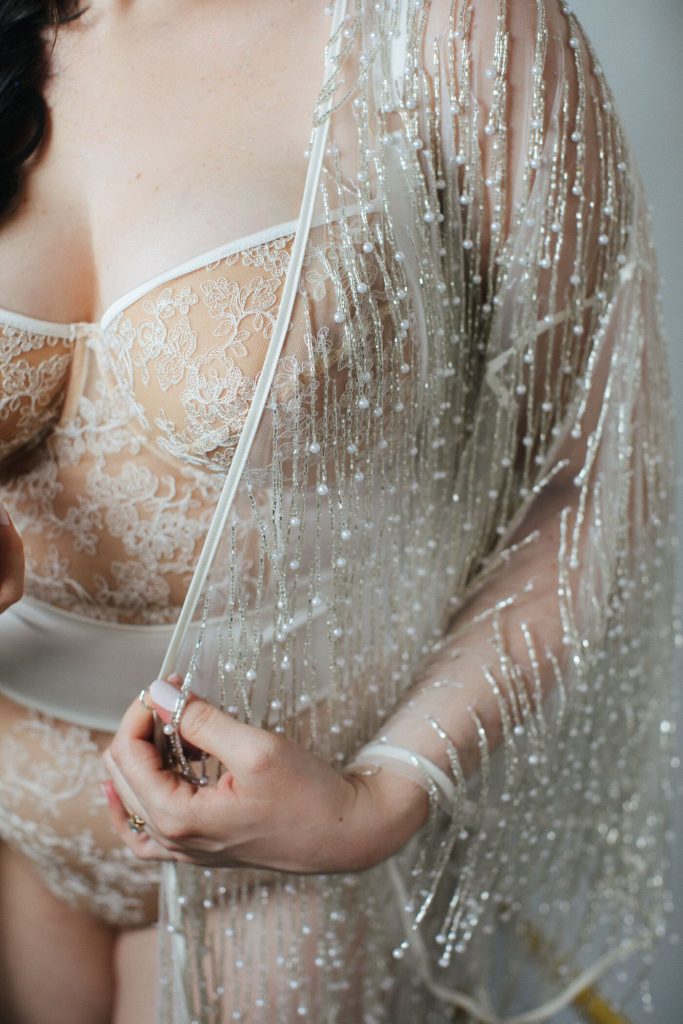 This piece is dedicated to every friend and every reader who has ever commented, emailed, messaged, or texted me in a panic about finding lingerie options for special occasions, especially weddings. I often forget, because I've been immersed in the DD+ lingerie world for at least twelve years now, that for many Americans the concept of bra sizes larger than a DD or DDD cup is still foreign.
Despite the onslaught of start-up lingerie brands flooding social media feeds with promises to solve all our bra woes, most of these brands still don't offer solutions for fuller bust sizes. When they do, the styles available tend to be aggressively plain or simple. And if you're looking for a specialty style, like a longline bra or a strapless bra? Forget it.
The thing is, the brands making the most noise are drowning out the voices of companies which have been doing the work for years. Companies which offer truly gorgeous and well-fitting lingerie in a huge range of sizes. There has never been a better time than right now to find gorgeous, well-fitting lingerie for larger busts.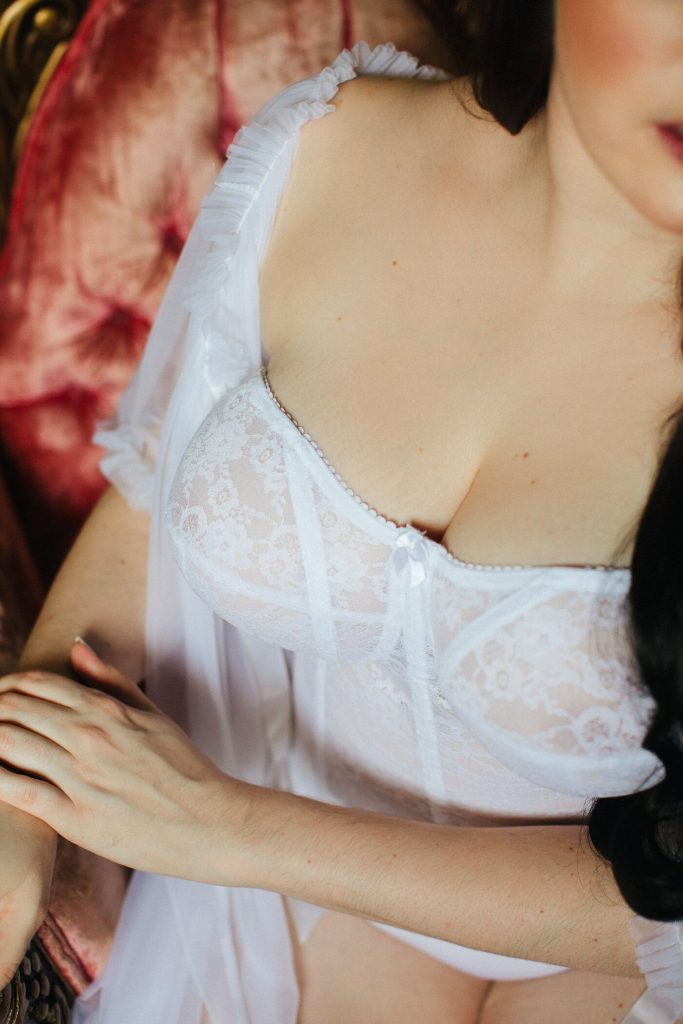 In the last decade the fuller bust lingerie market has grown enormously, with new brands developing new styles, adding new sizes, and thinking boldly when it comes to design. This bridal lingerie lookbook is designed to showcase those truly luxurious pieces. The styles featured here cover band sizes from 26 to 48, cup sizes from B to J, and dress sizes from XS to 3X.
I've been the person flushing with embarrassment in the fancy boutique, being told that there's no pretty lingerie in my size. I've been with friends as they shop for their wedding dresses. I've seen how some store associates react when my friends share a bra size they've never heard of before. Many bridal boutiques and wedding blogs and websites simply don't know what's available in sizes larger than a D cup, leaving their larger bust and plus size clients to rely on Spanx, boring beige bras, or extra alterations from a tailor.
Instead of the boring, basic, and "this is all we've got,"  I wanted to feature lingerie that is decadent, celebratory, and unabashedly luxurious. Lingerie with touches like real silk, pearl and silver beads, billowing tulle, and delicate embroideries. I also made sure to feature strapless pieces for both smaller back sizes and plus sizes.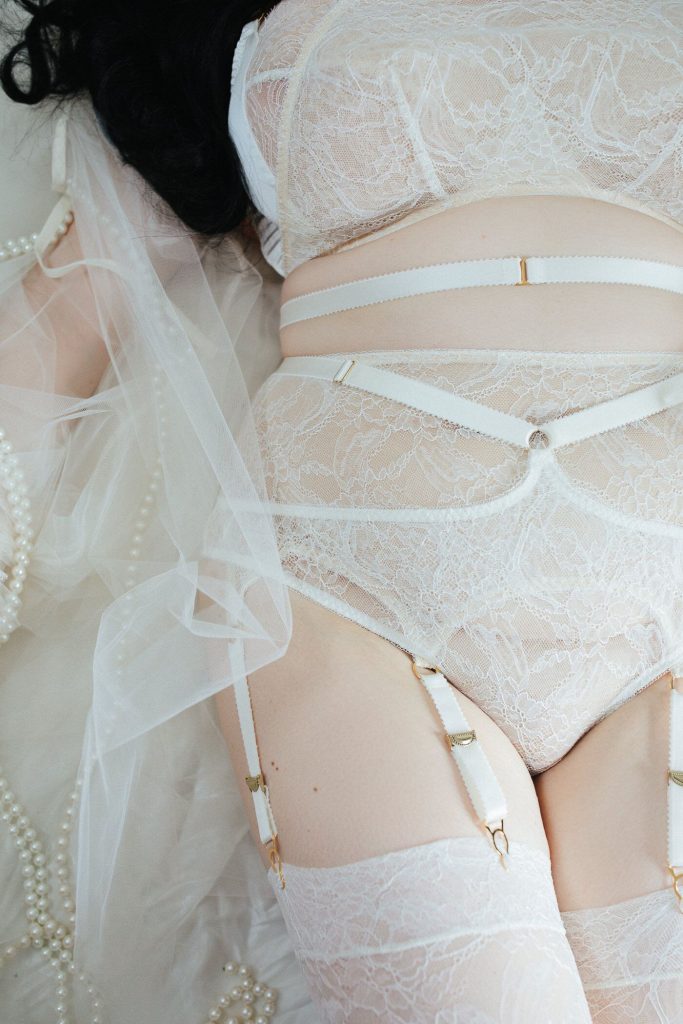 The rule that you should have your lingerie in hand before shopping for your wedding outfit isn't necessarily set in stone. However, it is a good idea to know what bra sizes feel comfortable to you, and to have a sense of what is available in your size. If you've already been fitted and have a bra you love, check the tag. Sometimes even Googling "[your size] bra" or a brand name will yield immediate results.
Lingerie blogs like The Lingerie Addict, Comics Girls Need Bras, Fuller Figure Fuller Bust, and (of course) Sweet Nothings can help introduce you to brands that specialize in D+ cup sizes. There is likely much more out there than you may realize, but it also helps to be realistic. There simply isn't going to be a backless strapless bra available in size 36GG.
Speaking of 36GG, please don't be scared to try bras in sizes you might not have heard of before! American customers in particular aren't usually exposed to sizes over a DD or a DDD, but there are so, so many!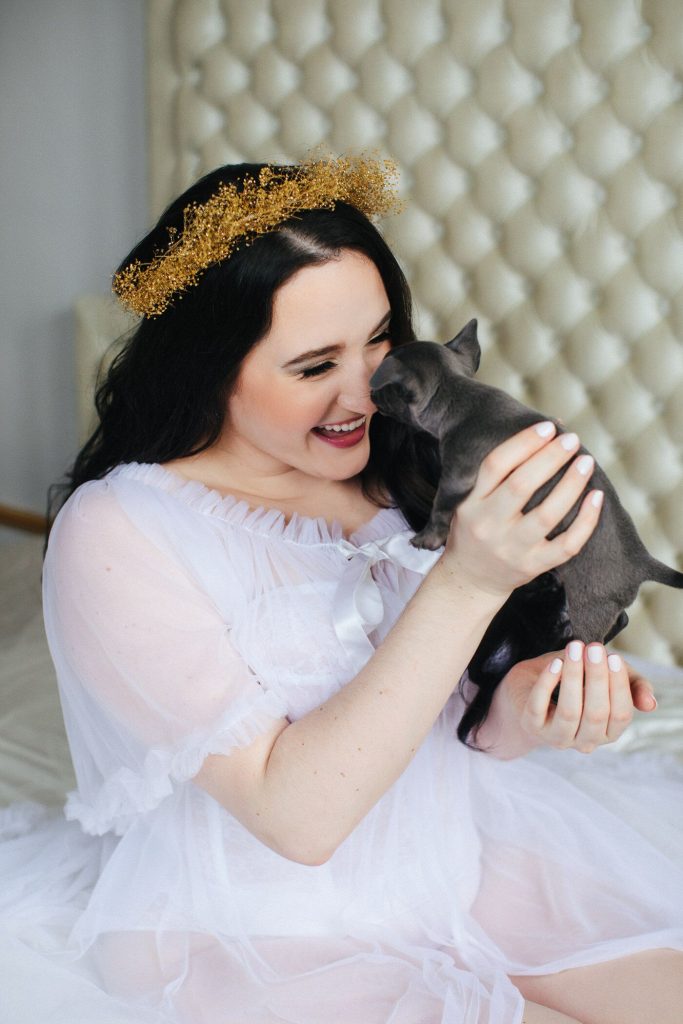 Confusingly, brands from different countries use slightly different sizing systems from each other. Some incorporate double letters, like the UK brands. Some use single letters, like many North American brands. And then some use a bewildering mix of the two systems just to keep you on your toes. This is another time when a trusted lingerie blog or an expert bra fitter can help you learn which sizes to try in what brands.
If you know for sure you want a strapless gown, a strapless bra or bustier will likely be the way to go. The trick with strapless bras is to make sure the band is firm enough to hold the bra in place and keep your breasts lifted. You also check that your breasts fit comfortably in the cup (some people like to try one cup size larger than usual in strapless styles).
Thinking about the fabrics or styles you want to wear for the big day will also be helpful. If you're envisioning an embroidered or fully-lined gown, then a lacy bra will work just fine. If you're picturing slinky silk charmeuse, you'll probably want to look for a bra with smoother, embroidery-free cups.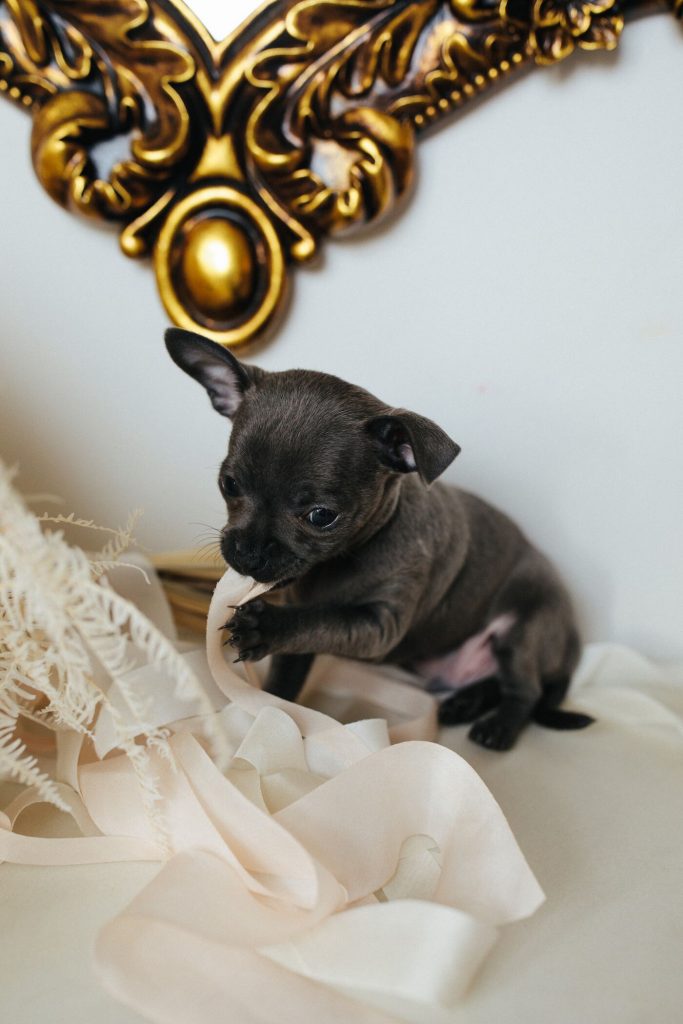 It's a good idea to "break in" your special occasion lingerie before the event. Most new bras and shapewear will feel a little firm or even "intense" when you first put them on. So I highly recommend wearing and hand-washing your lingerie once or twice. This helps to relax the elastic and allow your body to acclimate to the shape and feel of the garment.
Finally, don't feel pressured to wear lingerie that doesn't make you feel good, just because you think it's the thing you're supposed to do for a wedding. If you've never worn shapewear or corsets or garter belts and you're not interested in them, then certainly don't wear for your wedding!
You want to feel special, festive, and above all comfortable during what is likely to be a long day. If nothing else, make sure the lingerie you choose helps you feel like YOU!
CREDITS
LINGERIE
Curvy Kate Luxe Basque, 28-40 band sizes, D-J cup sizes (UK). Curvy Kate offers a large range of everyday lingerie, swim, and boudoir styles for DD-K cup sizes. Their strapless bra and bustier are available in one of the widest cup size ranges on the market.
Karolina Laskowska (bespoke) lace button-back ouvert knickers. Karolina Laskowska creates bespoke, luxury lingerie with an immaculate eye for textiles and finishings.
Harlow & Fox Serena Ivory and Alycya collections, 30-38 band sizes, DD-G cup sizes (UK) + custom. Harlow & Fox creates luxury fuller bust lingerie in the finest silks, laces, and embroideries. This is some of the most decadent DD+ lingerie in the world.
Elila Lace Longline Bra, 34-48 band sizes, B-I cup sizes (US). Elila specializes in lingerie for both larger band and cup sizes, with products ranging in size from 34B up to a size 52N.
Katherine Hamilton Intimates Abrielle Chalk (arriving Spring/Summer 2020), 26-36 band sizes, D-HH cup sizes (UK). Katherine Hamilton specializes in delicate, elegant lingerie especially for smaller band and fuller cup sizes.
ROBES
Dottie's Delights Marry and Bury Robe in Ivory, XS-3X
The Giving Bride Nora long robe, one size
Harlow & Fox Cassiopeia Silver beaded robe, one size + custom
VEILS and CROWNS
STOCKINGS
Glamory Hosiery Medium-4X
Harlow & Fox S/M and M/L
Sizes Shown:
Harlow & Fox x Karolina Laskowska 'Alycya': 34GG bra, L briefs and suspender, M/L stockings
Harlow and Fox 'Serena' Ivory: 36G bra, XL briefs
Katherine Hamilton: 34H bra,  XL briefs
Elila: 36G bra and XL briefs
Curvy Kate: 34H bra
Karolina Laskowska knickers: Bespoke
Dottie's Delights Robes: Size 2 (XL-3X size)