Lingerie Sample Sizes, Part 3: What is a Lingerie Fit Model?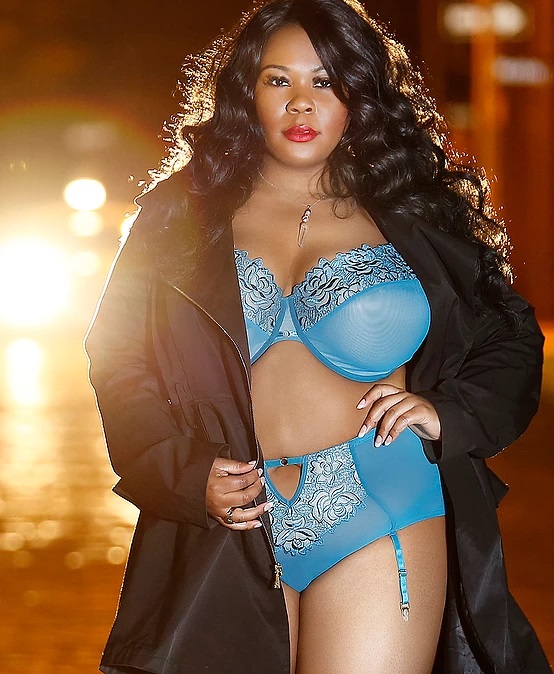 Asia Monet was a business school graduate with a 9-5 job off Wall Street, when she saw an ad on Craigslist looking for a "bra model."
"I didn't even know what that was," says Monet, "But I thought to myself, 'I wear bras, so why not try?'"
That ad led to Monet's decade-long career as a lingerie fit model, a model rarely seen on billboards or the runway. Rather than being hired for their personal appearance or aesthetic, fit models are chosen based on their very precise and unchanging measurements. Those measurements aren't meant to be the brand's idea of a "perfect body," but rather the exact measurements of the brand's sample sizes.
(You can read more about lingerie sample sizes, as well as how brands pick those sizes, in the first two parts of this series.)
Monet is also a campaign model for brands like Creme Bralee and Curvy Beach, but her most consistent work is as a size 40G fit model. She helps companies like Wacoal and PVH Corp develop full bust and plus size bras that are supportive, comfortable, and react to the specific needs of fuller-figured bra wearers. Her longest-running client, Elila, has been working with her since 2009. If you wear an Elila bra, it was fit on Monet's body!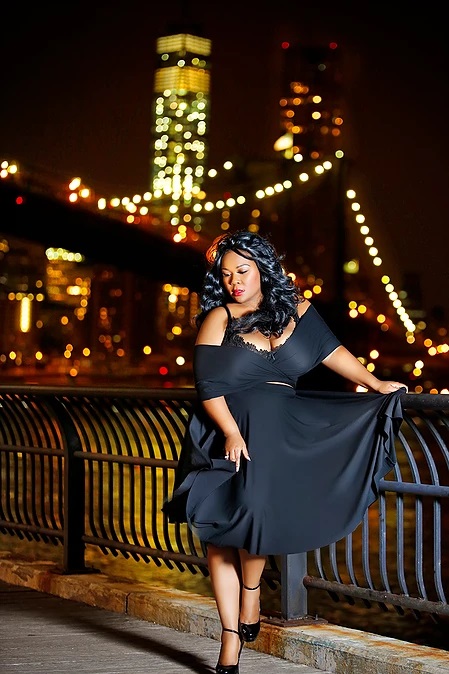 Fit models are the magic key to developing a great bra. Without them, brands wouldn't be able to adjust bra prototypes so they fit well. If a wire digs into a fit model's armpit, the design team can lower it before it goes into production. If the straps are so short that a fit model can't put a bra on, that can be fixed. These fit issues make torso length and shoulder width just as important as bust volume and rib cage measurements. A fit model with perfectly "average" proportions is in high demand.
On a regular day, a fit model arrives at a lingerie studio, ready to try on factory-fresh samples. Under bright lights, sometimes in a conference room, and often with a half dozen people around, the fit model tries on a style and the design team is able to see their creation on a body, sometimes for the very first time. The team takes measurements of the bra on the model's body to check against their required standards. The fit model assesses how the lingerie feels: if it's too tight, too loose, nicely supportive or a bit uncomfortable.
"Some components of the bra, like the cup liner, the wire gauge, the straps, or the fabric, can present a major problem" during a first fitting, Monet says. "For instance ... the shape, strength, and placement of the wire can make or break the fit of your bra."
During a fitting, Monet can tell immediately if a wire isn't going to work for a fuller cup size. She'll let the design team know, and they can move forward with adjusting it - whether that means buying a new wire style, moving it on the pattern, or even developing their own wire.
Based on style and comfort, the team writes down any issues or changes that need to be made, sometimes taking photos to help the sample maker craft those adjustments in the pattern. Then, it's on to the next sample.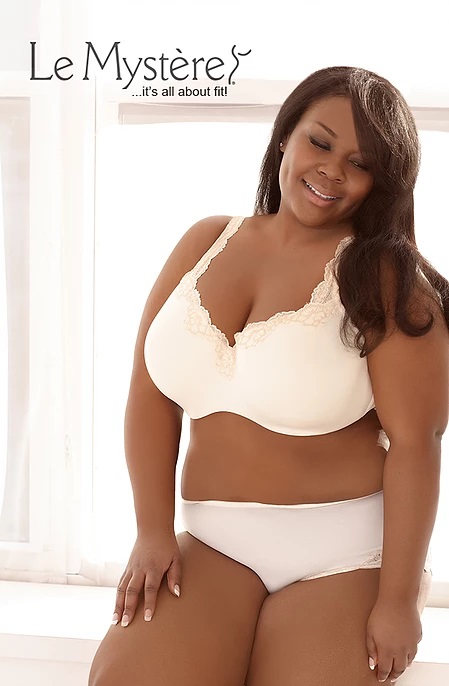 Sometimes these samples are newly-developed bras going through their third or fourth round of fittings, with the team making small adjustments each time for comfort, fit, and support. Other times, they're styles that have been around for decades. One of the coolest parts of being a bra fit model is working on these legacy styles.
Unlike other areas of the fashion industry, which typically fit garments for one season and then move on to new styles, bras are constantly being re-fit and re-engineered. "I'm perfecting bras that came out the year I was born," Monet said on a 2015 episode of Model Behavior with Sharon Quinn. This explains some discrepancies you might find between identical bras purchased between seasons; the brand may be modifying that style to better suit more bodies, or even to suit today's preferred silhouette.
Cup shape is one of the most common changes for these legacy styles. "When I work with established bra brands that have been around for a long time, they tend to have bra styles that have more of a cone-shaped cup, versus a rounded cup shape," says Monet. During fittings, she influences brands to adjust these styles for the modern consumer who tends to prefer a more rounded cup.
To be a good fit model, you need to be a certain size. To be a better fit model, you need to maintain that size over time, so the brand can develop a relationship with you and maintain a standard fit between all of their bras.
But to be a great fit model, Monet says, you need to understand how bras fit, and be able to relay that to the team. "The skill that is developed with experience is the ability to effectively communicate fit concerns to the team," says Monet. "That is very valuable." A great fit model can tell designers when a cup is the wrong shape, when a material is stretching under the weight of their breasts, or when a lace trim is uncomfortably too long.
As well as being simply a fit model, Monet also calls herself a "Curvy Fit Consultant," acting as a representative of other full bust and plus size women and helping bridge the gap between brands and consumers. She advises lingerie brands on the adjustments needed for bigger bras as well as ways to connect with full bust consumers who might not even know that a brand makes their size.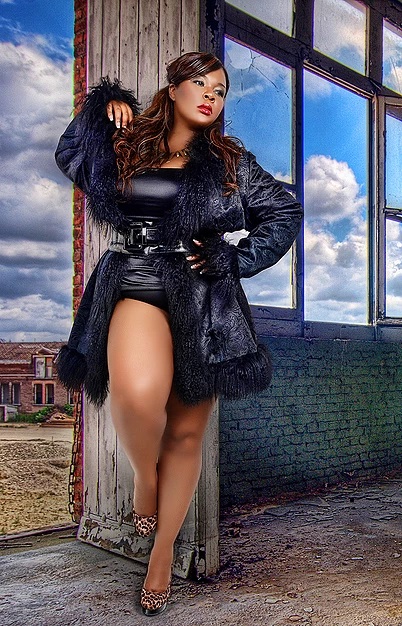 Of course, using a great fit model doesn't mean every bra will fit everyone. But a fit model can help get rid of glaring issues in a new bra style, giving it a chance at higher sales and many more production runs.
You might think that being a fit model would mean less pressure than being a runway or campaign model, but all that focus on strict measurements and perfect proportions can weigh on you. Monet says the hardest part of being a lingerie fit model is maintaining a healthy self-image. "[I have to remember] that I am not a mannequin, but a human and imperfect most of the time!" she says.
"When people think of lingerie fit models, they think you have a sexy or glamorous job," laughs Monet, who doesn't think that's the case. "Think about how sexy you would feel standing in front of a room full of clothed people, and you're in ill-fitting undergarments in bright lighting."
After discovering what a lingerie sample is, learning how brands pick those sample sizes, and seeing what it's like to model those sizes behind-the-scenes, I hope all of the myths surrounding lingerie sample sizes can be put to rest. Next time you put on your best, most-comfortable, favorite-of-all-time bra, give a little "thank you" to the sample, its measurements, and the fit model who helped turn it into the lingerie you love today.