The Most Beautiful Lingerie in the World: Cristina Aielli Lingerie
A little more than a year ago, a young designer, Cristina Aielli, approached me at The Oxford Conference of Corsetry, to ask if I'd be willing to take a look at one of her designs.
She was very shy, completely unassuming, and I remember how we went to a little tucked away area because she was worried about showing her work in front of others (last year's attendees included the venerable Mr. Pearl, who could make any artisan feel a bit bashful, I think).
I didn't have any expectations about what I would see, no intentions at all, really, other than supporting an indie designer. What Cristina revealed is one of the most gorgeous bras I have ever seen since beginning this lingerie blog.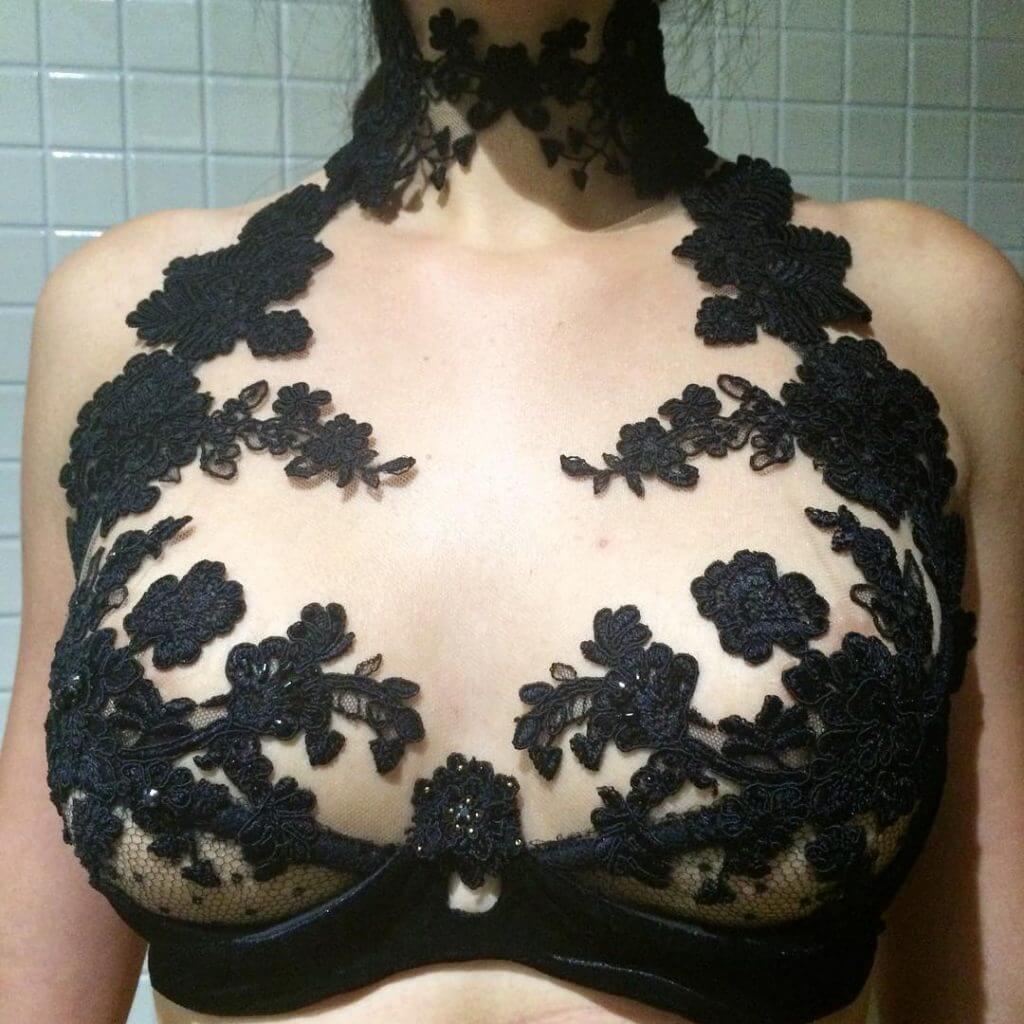 This photo, shot in a poorly lit bathroom at Oxford College and posted to my Instagram, immediately took off. Every time its been posted since, even as recently as this past February, it resonates with people in a way I rarely see.
The illusion of lace creeping along the body, barely supported by a nearly invisible layer of sheer tulle, a high neckline forming a baroque-esque collar - this is both jewelry and lingerie, fashion and art. I often think about what I would buy if money was no object, if I could afford anything in the world, and this bra, which still makes my chest feel tight and my stomach flutter, is absolutely on that list.
In the year or so since that first sneak preview, Cristina Aielli has been preparing for business, and she recently opened her shop, including, among other designs, the Flora Bra that made her famous, shown below with its matching High Waist Knicker.
As you may have noticed, Lingerie Wishlist features are reserved for truly luxurious pieces, those items that venture beyond being just a splurge and wander into one-of-a-kind, couture, or even heirloom territory. These are pieces I could see in a museum exhibit of the future, as examples of what's possible when cost is of no concern at all.
Cristina Aielli's Flora Bra and Brief retail for $1145.05 as a set. All pieces are handmade to order and made to measure, requiring 4-5 weeks to create before delivery. At this time, slots for the bra and bra + brief set are fully booked, but there does seem to be space available to order just the brief alone, or one of the other coordinating pieces, such as the garter belt. There's also a g-string and bodysuit in a similar style, though I have to say it's still the bra which has stolen my heart. One day, when TLA is a major media empire, I'll indulge.
What are your thoughts on Cristina Aielli's debut? Could you see yourself wearing this designer?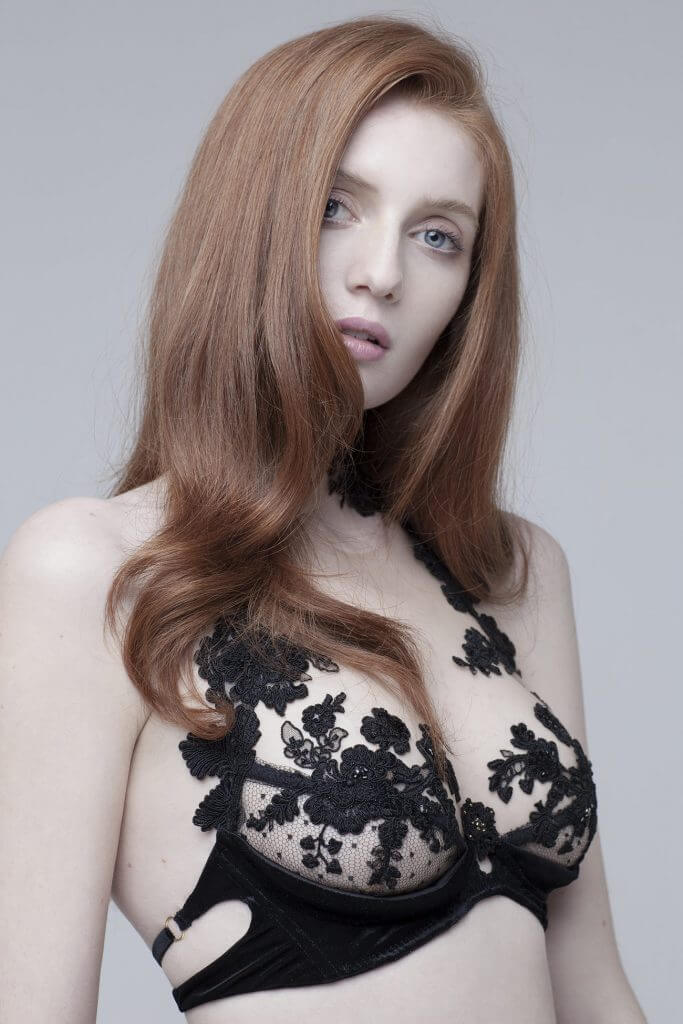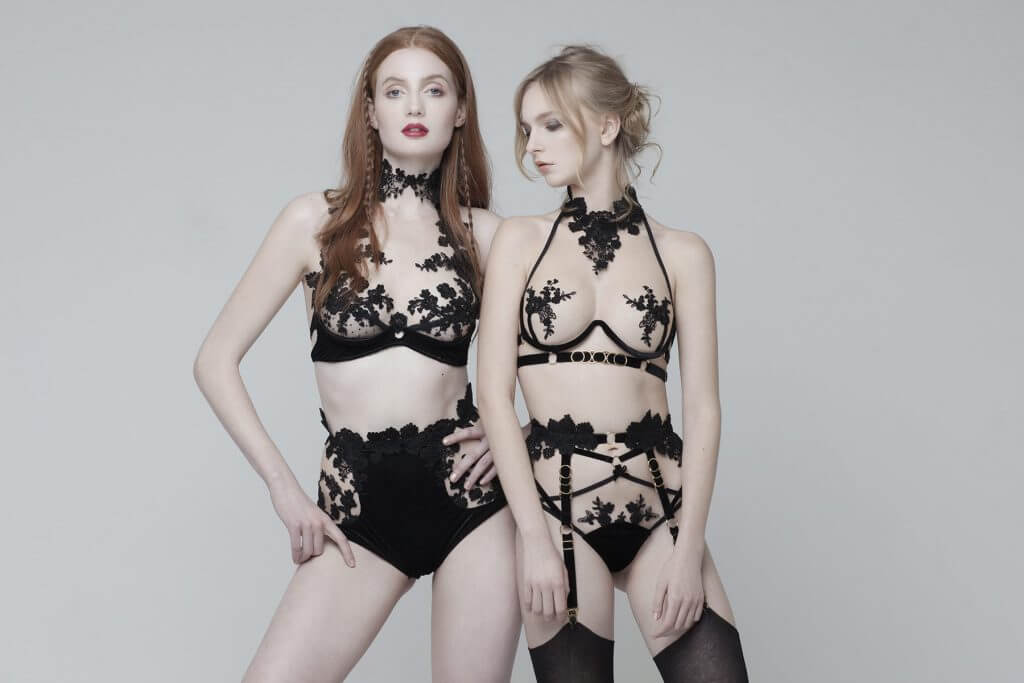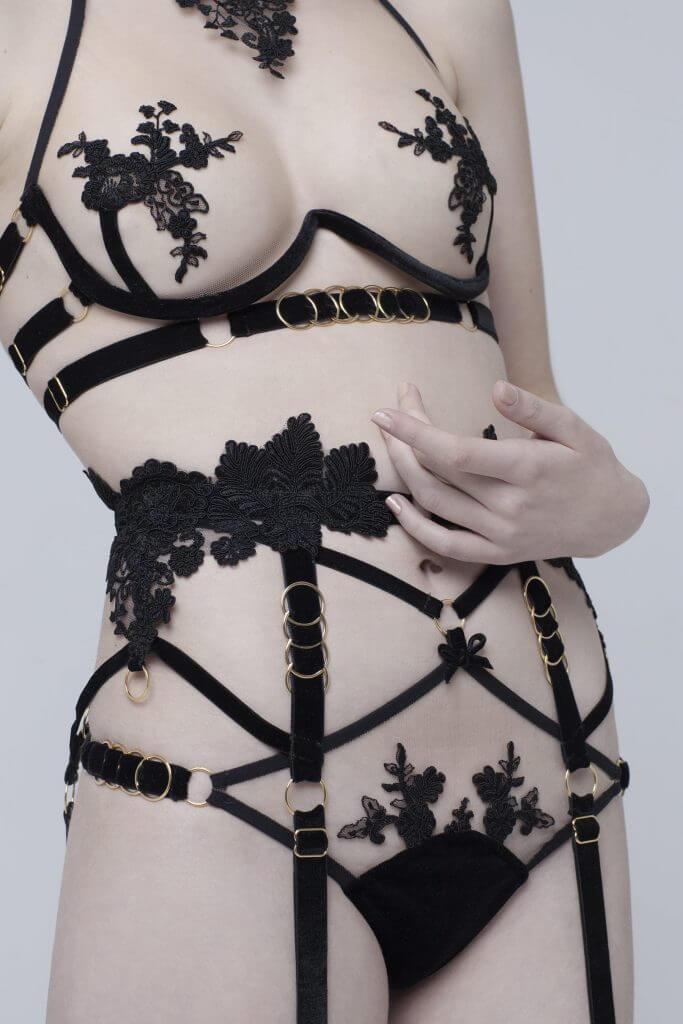 Save
Save
Save
Save