Lingerie of the Week: Oh La La Cheri Eyelash Lace Romper
Disclosure: This post contains affiliate links.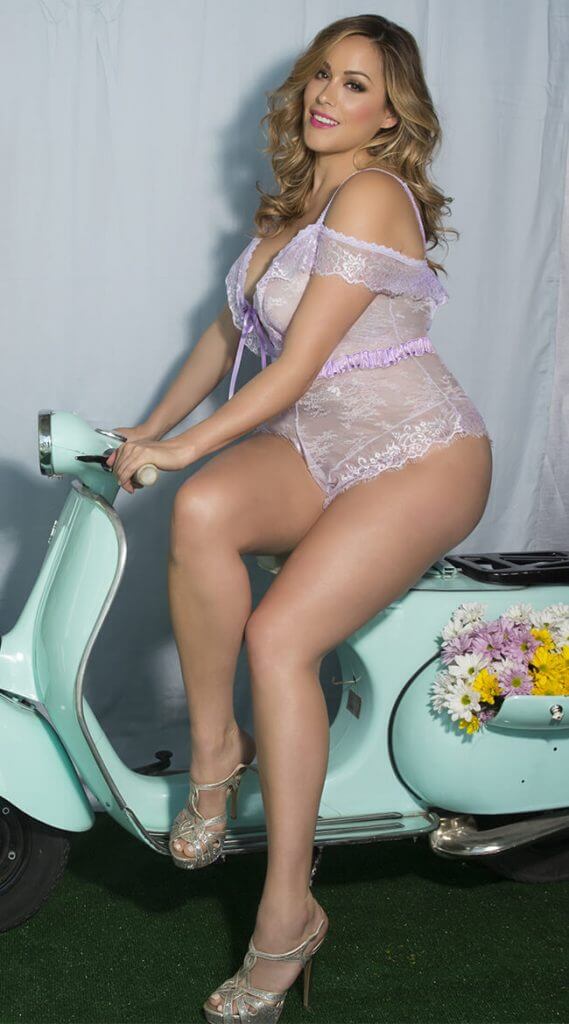 It's the first day back after a long weekend, and you're probably in the middle of doing a bunch of stuff, so let's get the important details out of the way first. Oh La La Cheri's Romantic Fantasy Eyelash Lace Romper is fun, flirty, doesn't take itself too seriously, is available up to a 4X, and costs under $42.
I first saw this coquettish lace teddy at The International Lingerie Show or ILS. Unfortunately, I couldn't get a nice enough picture to include it in my trend report. It's the sort of garment that requires a model or a mannequin to appreciate fully; a simple hanger just won't do. But I am ecstatic to see Yandy picked the romper up this season, as I thought it was a standout and a beautiful addition to Oh La La Cheri's collection overall.
Like several other brands in the more boudoir-oriented intimate apparel space, Oh La La Cheri wants to change what plus size lingerie can be, bringing better-looking, higher-quality, more on-trend pieces to a market sector and a customer demographic that's consistently ignored.
Again and again, my plus size readers tell me about the need for lingerie options beyond a 1X or 2X, and while I always hope even more size extensions are in the future, a item like this available up to 4X is major. Oh La La Cheri's Romper is the kind of style one would expect to retail for twice as much with its beautiful eyelash trim, off the shoulder neckline (mirroring this season's outerwear trends), and a full brief back (because, let's be honest, sometimes those thong and g-string panties just seem like a way to save money). It feels like you're getting your money's worth here.
I also love how this romper is available in lilac in addition to black. Having seen the lilac in person, it's a lovely, soft, almost pastel shade...and a nice change from the traditional "sexy lingerie" trope of lipstick red (nothing against red, but having a honest to goodness seasonal color in plus size lingerie is a good thing). Basically, I love this piece, and I'm really happy it's been made.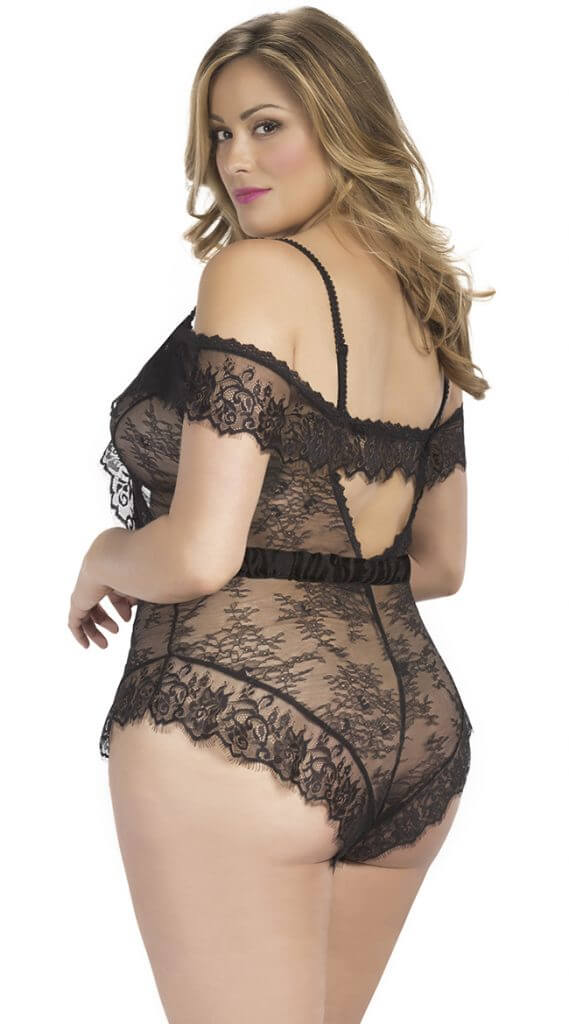 If an all-lace teddy isn't quite your speed, Oh La La Cheri does have other pieces in a similar "fun and flirty" style. I'm a fan of the V-Neck Lace Romper and the Eyelash Lace Teddy in particular, and both of those also go up to a size 4X (and sell for under $50).
If you've bought from Oh La La Cheri before, I'd love to hear your thoughts on the brand. If not, tell me what you think of this lace romper!
Save
Save
Save
Save
Save
Save
Save
Save
Save