Lingerie of the Week: Oh La La Cheri 'Ella' Romper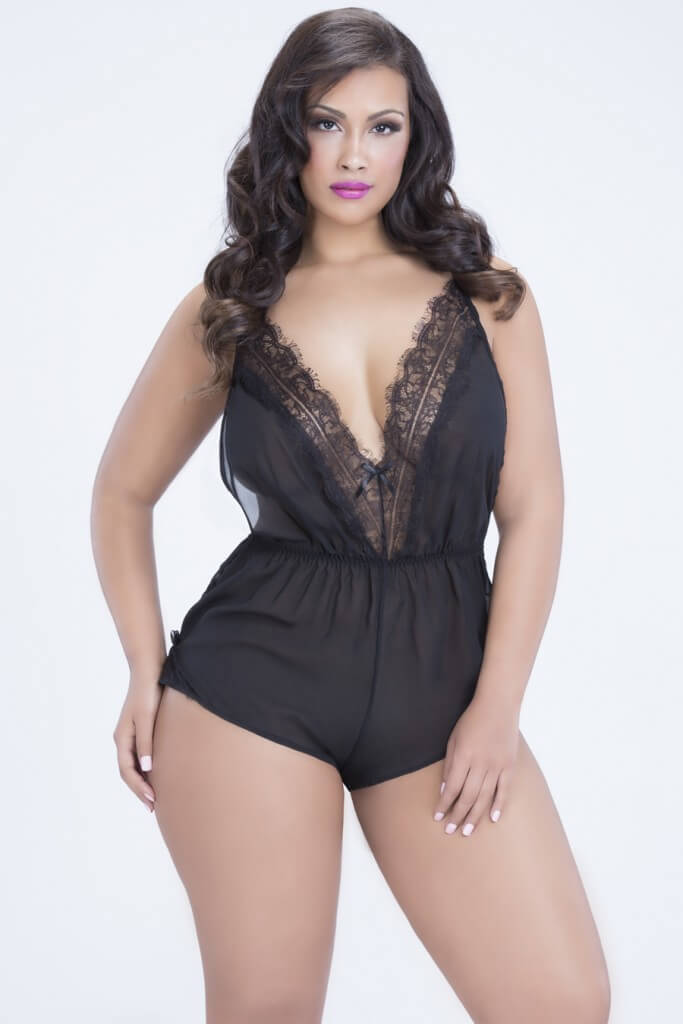 Maybe it's just the fact that I want to save up for a nice vacation, but after years of feeling disenchanted with the world of budget lingerie, I find myself newly excited again. Some of that, I'm sure, has to do with the size range available in this sector. While many 'straight size' brands are reluctant to expand into plus sizing (and even the ones that have often refuse to use plus sized models), the budget lingerie sector has embraced this demographic with open arms. To be fair, there are still some issues with representation (the heavyhanded use of photoshop, for example, always makes me wince), but coming from the perspective of "more options = more better," it's wonderful to see an increased range out in the marketplace.
Moving beyond size, even the product that's being offered by the budget lingerie sector is more dynamic, with new styles (that aren't just knockoffs!) coming out on a regular basis. The items are, in a word, pretty. It's a not a La Perla level of creativity and construction to be sure, but these are pieces I wouldn't mind owning and wearing, and it's been awhile since I've thought that.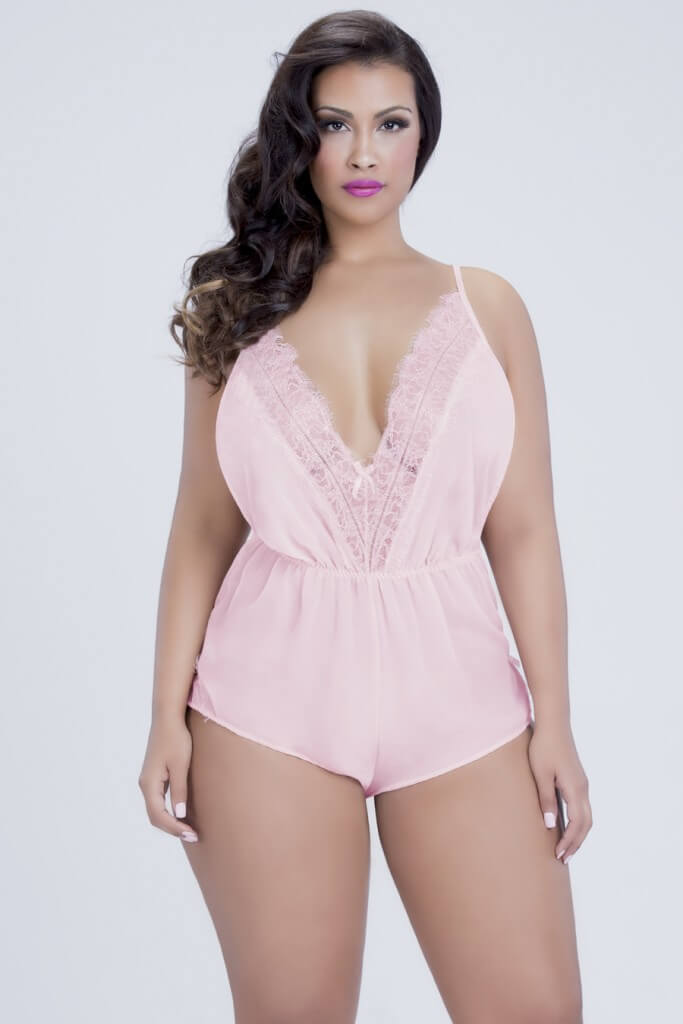 The brand that's been most impressive in this area is Oh La La Cheri. While most budget lingerie brands lean hard into fishnet bodystockings and bright neon clubwear, Oh La La Cheri has seen the writing on the prestige wall and is putting its aesthetic more in line with companies like ASOS, Bluebella, and Ann Summers... places that are known for inexpensive lingerie, but with a more fashionable approach. While there are several pieces I like from this current collection, one key standout to me is the 'Ella' romper. At around $35 for misses sizing (S/M, L/XL), this is an undeniably cheap item that somehow manages to look, well, not cheap. Sheer, chiffon-like mesh and lace trim give this an easy kind of glamour; the strength of this garment in its simplicity.
Oh La La Cheri does offer this item in misses sizes and plus sizes (1X/2X, 3X/4x). However, it should be noted that there is an $8 price difference between the two size ranges. Holly's talked about pricing in lingerie before and what goes into these price differentials (namely, differences in development costs, materials used, and time to sew). A $42 romper that can fit up to a 48" bust and waist and a 50" hip still strikes me as an outrageous deal, but I can understand how that may be a sore point for some. The Ella romper is available in black, pink, and purple from Lingerie Diva, Yandy, and Bella Bella Boutique (not all stores carry all colors), but I'm feeling especially partial to the black and pink.
What do you think about the Oh La La Cheri 'Ella' romper? Have you tried Oh La La Cheri before? Would you give them a try now?
Update: I just read an article from Body Magazine (an industry trade journal) stating that Oh La La Cheri is merging their standard and plus size lines. I'll be interested to see if this also reduces the price differentials.