My Favorite Plus Size Bras (That I Never Thought I Could Wear)
Disclosure: This blog post contains affiliate links. Some of the products shown below were received as review samples. All opinions are my own.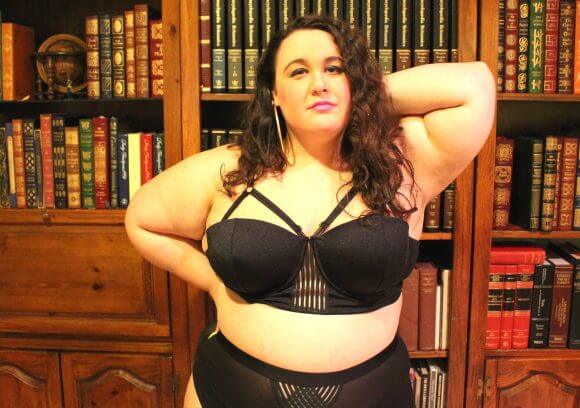 Growing up plus size, I was in need of a bra long before any of my friends even saw a single hair on their legs. I looked for supportive bras but nothing too sexy. It was also a difficult balance of finding comfort without looking frumpy. As I got older, I still didn't want to be seen as sexy, but I was also scared that not being seen as sexy was a reflection of my worth.
I hated how my breasts looked without a bra, so I mostly settled on the plainest-looking, padded, push-up bra that I could find. I was both scared of cleavage and felt like I needed to have it to fit an unrealistic beauty standard at the same time. As my weight fluctuated over the years, I wore every size from B to DD,  but as my cup size changed, my hate for my breasts didn't. When I looked in the mirror, all I saw was stretch marks and sag. A plain, padded, plus size push-up bra was not just my comfort zone; I felt like it was my only option as a plus size woman who lacked fuller breasts.
I wore my push-up bra everywhere and with everything. I even wore it to the gym. I couldn't handle how I thought my breasts looked in a sports bra. A strapless bra was out of the question because I could never find one that didn't dig into my sides and gap in the cups at the same time. So I looked for dresses and tops with wide straps or sleeves. I let my fear and insecurities control my lingerie choices.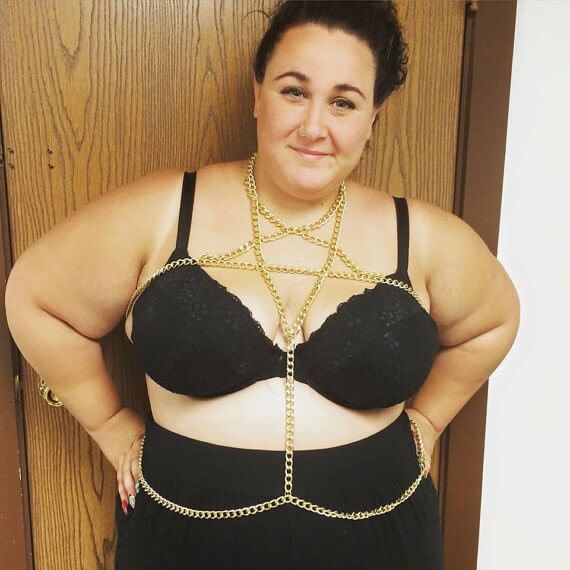 For a long time, I wanted to experiment with lingerie, but as I watched new bra styles become available in plus sizes, I still told myself those weren't for someone with breasts like mine. When I saw plus size models in lingerie, their breasts were round and full, their stomachs flat, and their bodies hourglass shaped. They were just a larger replica of their straight-sized counterparts, and they didn't look like me.
I could always experiment with fashion, but lingerie felt different. It felt riskier for me. As I started on my self-love journey a few years ago, I wore everything from bodycon dresses and short shorts to bikinis and crop tops. I even wore sports bras with my push up bra underneath. I just wasn't ready.
And looking back now, it's important for me to realize that radical self-love doesn't come with a handbook. There's no checklist of things you wear, do, or say about yourself that mean you've reached a certain level of self-love. It's a process and a very individualized journey. For me, taking off my push up bra and trying something outside my comfort zone was one of my biggest challenges.
Over the past few years, my push-up bra has gotten pushed further and further into the back of my dresser drawer. This didn't happen because I dislike push up bras but because I've realized I don't need them to feel good about my breasts.  Outside of the reality that a lot of lingerie is not made in my size, there were never limitations for what kind of lingerie I could wear.  As I tried out new pieces, I've realized that anything I decide to put on my body is for me.
Here are a few of my favorite plus size lingerie styles that I would have been scared to try a few years ago that I now love.
Seamless Comfort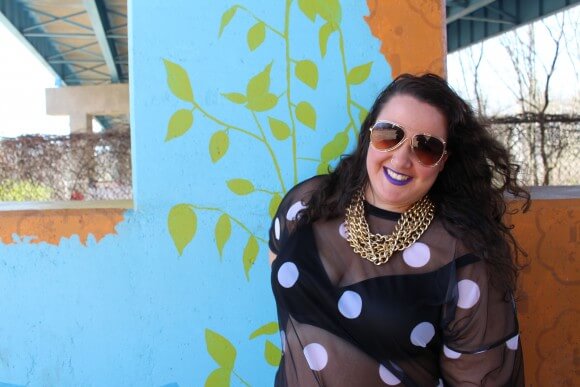 I got tired of the side boning on my push up bras digging into rolls. Sometimes, after a full day's wear, I would end up with bruises. So I looked for something that was softer and less structured because my comfort zone was making me very uncomfortable. I found the Bali Women's Comfort Indulgence in a 42DD, the largest size they make. A seamless comfort bra represented everything I thought I hated about plus size bras until I put it on. Even though this bra doesn't have any push up capabilities, I didn't feel like I was making any sacrifices by wearing it. Since it still has an underwire, I feel supported, and they weren't kidding about the comfort factor! I wear this all day and forget I have it on.
T-Shirt Bra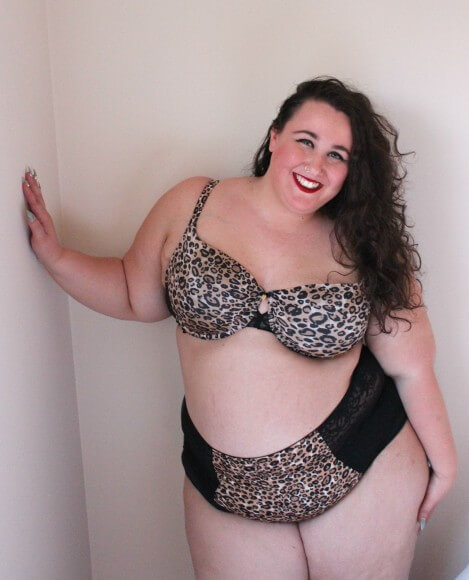 Much like my preconceived notions about seamless bras, I assumed t-shirt bras were cotton and basic. I was so wrong about that!  T-shirt bra does not mean cotton fabric in nude, black or white. Not only does the Lace Shine T-Shirt Bra from Curvy Couture come in a fun cheetah print pattern, but it's also available up to a size 44H. The lacewing sides feature secret powernet lining and the U-back means that I never have to worry about anything digging into my rolls. And it doesn't hurt that it aligns perfectly with my gaudy fashion sensibilities.
Caged Longline Bra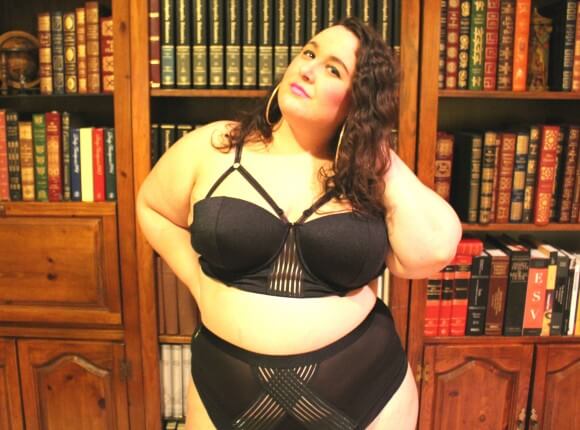 I have been watching and obsessing about lingerie that is caged and structured since I first discovered Chromat, but I wasn't sure how it would look on me. I tried out this caged longline bra set from Fullbeauty.com and while it's definitetely not a style I wear everyday, I love building outfits around this bra as a top. The adjustable caged straps in the front create additional support and the inside silicone prevents it from riding up too much.
Strapless & Multi-Way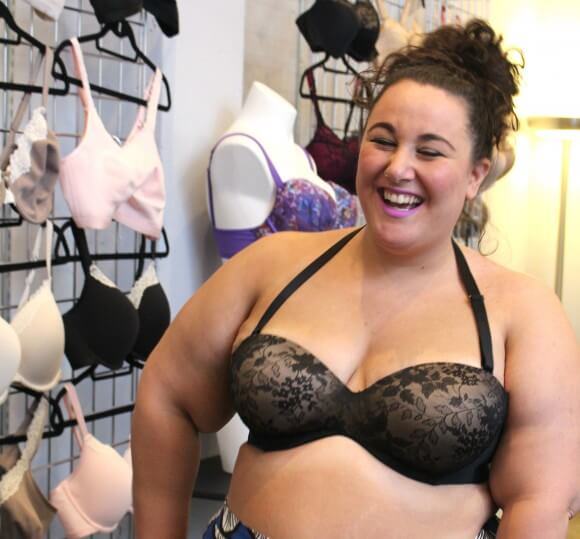 I've spent years finding ways around wearing strapless bras. My hatred ran so deep that I begged my sister not to have strapless bridesmaid gowns! It was that serious!  But this year, I have found not one, but two strapless bras that I find not only comfortable but also supportive. The first is Ashley Stewart's Convertible Butterfly Bra. The double back wrap panels make this bra a challenge to get on, but it's worth it for the fact that once it's on, it doesn't move at all. This is exactly the kind of support I've always wanted and never got from plus size strapless bras in the past. The other strapless bra that I love is Curvy Couture's Strapless Sensation Multi-Way Push Up which can be worn seven different ways. I recently wore this bra for 14 hours straight so that alone is a testament to the wonders of this strapless. The lower back is cushioned and six different internal bones keep it in places along with silicone paneling on the top and bottom.  My favorite part is that it has a more sweetheart plunge cut that makes it easy to wear with deep v-neck halters or crop tops.
Halter Bralette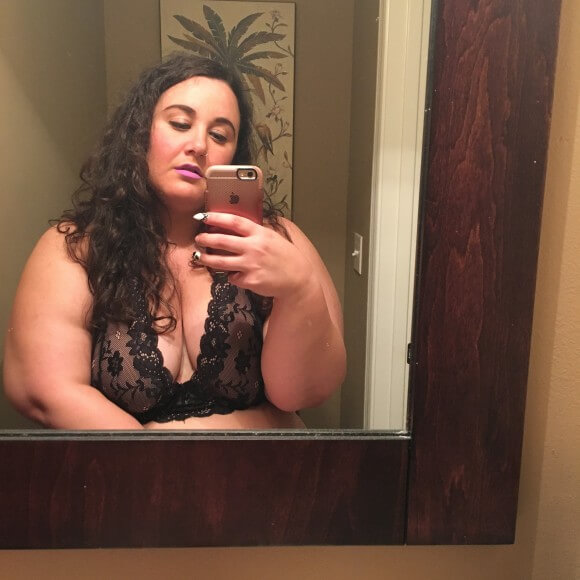 Wearing a plus size bralette to me represents the freedom I've gained through learning to love my breasts. Seeing myself in the Lace Bralette from Hips & Curves was really like seeing myself for the first time. Bralettes are not necessarily supportive and that's okay. The fabric is gorgeous and it doesn't hurt that wearing a bralette is the closest thing to just going bra-free that I've ever experienced.
As I have tried new styles, I've realized that there's so much more out there for plus size babes that has nothing to do with wide straps, underwire, or padding. I still find support and comfort important, but I don't value the way my breasts look in a bra as much as I once did. I've broken up with this idea that my breasts have to look a certain way to be beautiful and doing so has allowed my lingerie collection and the options available to me to grow by leaps and bounds.
What are your favorite bras you never thought you could wear? What bras would you love to see on a plus size body?
Save
Save