Fleur of England: Pretty Pastel Lingerie for Spring
Please note some of these photos may be NSFW.
Do dark winter skies have you down? Cheer up! Spring is just around the corner, which means brands are starting to roll out their S/S 2016 collections. What better way to celebrate the season of rebirth than with exceptionally beautiful lingerie done in the shades of delicate blossoms and their stems? Fleur of England has chosen the palest of blush and the softest of greens to usher in the season's promise of warmth and beauty.
Fleur of England consistently produces collections that are both romantic and unabashedly pretty. The epitome of true luxury, plush silks are paired with intricate laces in classic silhouettes that never go out of style. Each season the brand releases these core offerings in sumptuous new colorways that fit with the mood of the season. The brand's commitment to luxury also extends to its use of exclusive prints that are designed in-house by Fleur herself. These are used to help tell the story of each season, and this S/S 2016 collection is no different. A Cotswold stripe in pale green and ivory adds freshness and whimsy that has me dreaming of lazy, hazy summer lounging with a mint julep in hand.
Green is an unusual and hard to find colorway in intimate apparel. Fleur of England's "Mint" range is imminently wearable though. Colorful enough to add zing to your lingerie wardrobe, yet tempered with a pastel softness that isn't too precious. Vintage French lace is paired with lustrous silk that pours over the body. The balcony bra features a three part cut and sewn cup where the eyelash lace is used to great effect along the décolletage. The bottom half of the cup is subtly lined for uplift without compromising the delicacy of the lace. The stretch silk band is lined with power mesh for additional support up to an F cup. The elastic straps are encased in silk for a beautifully polished look.
The boudoir bras in this range are also noteworthy. Two part triangle cups sit atop a stretch silk band that provides gentle support up to a D cup. Fine adjustable silk straps form a racerback with a triangle lace insert that is too pretty to cover up. With Fleur's signature touch, the band fastens with tiny silk covered buttons. These little details really elevate an otherwise simple design and set Fleur of England apart as a true luxury label.
The "Allure" range is radiant in shimmering silk of the palest blush. Exceptionally fine Leavers lace features a subtle pink cording which adds color and texture against the skin. The standout piece is the bodysuit which sets off this lace against the sheerest of tulles (meant to look invisible on fair skin tones). Lace curves around the hips and dives in the back to mirror the shape of the derrière. What is most striking about this look is the neckline. Mirroring last season's Aurora camisole, a sweetheart neckline is topped with perfectly symmetrical panels of lace that meet at the throat to join a thin band of silk.
Underwire bras are available in band sizes 30-36 with UK cup sizes A-G. Bralettes are sized S-L fitting band sizes 32-36 with cup sizes B-D. The rest of the collection is sized S-L, fitting UK sizes 8-14 and US sizes 6-12. Bralettes start at $120, knickers at $85, and the bodysuit at $475.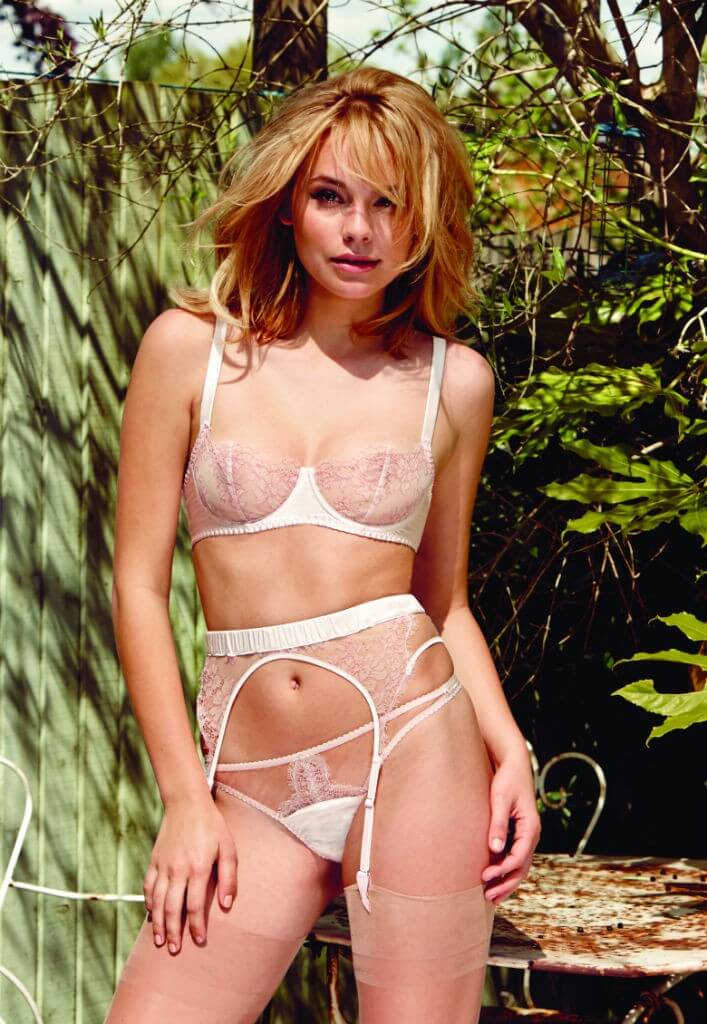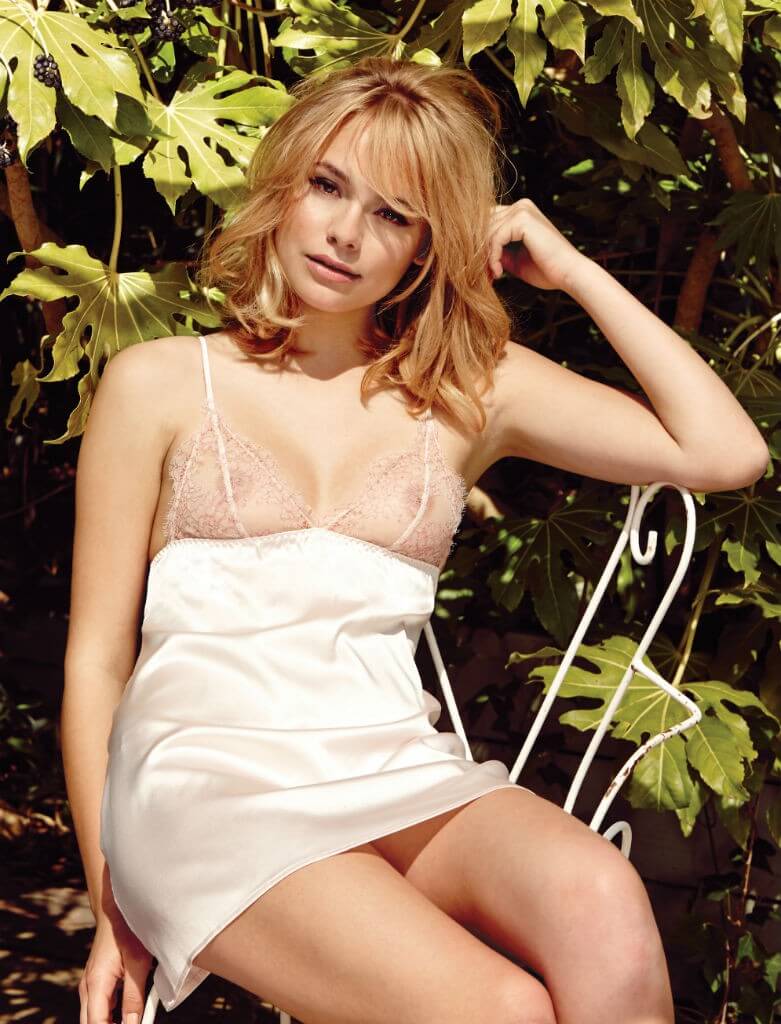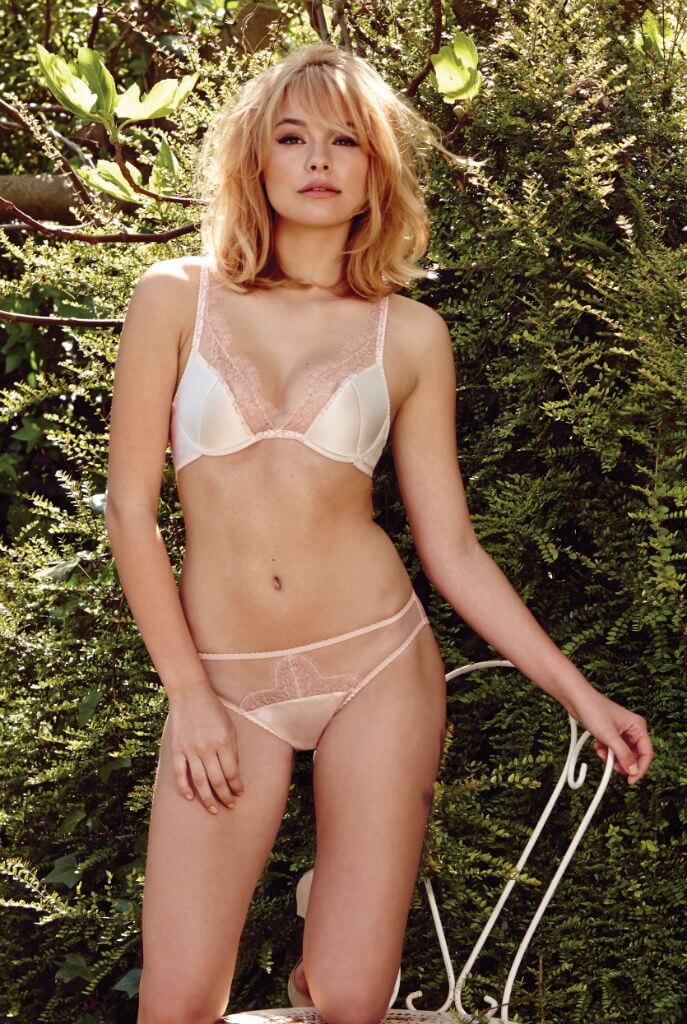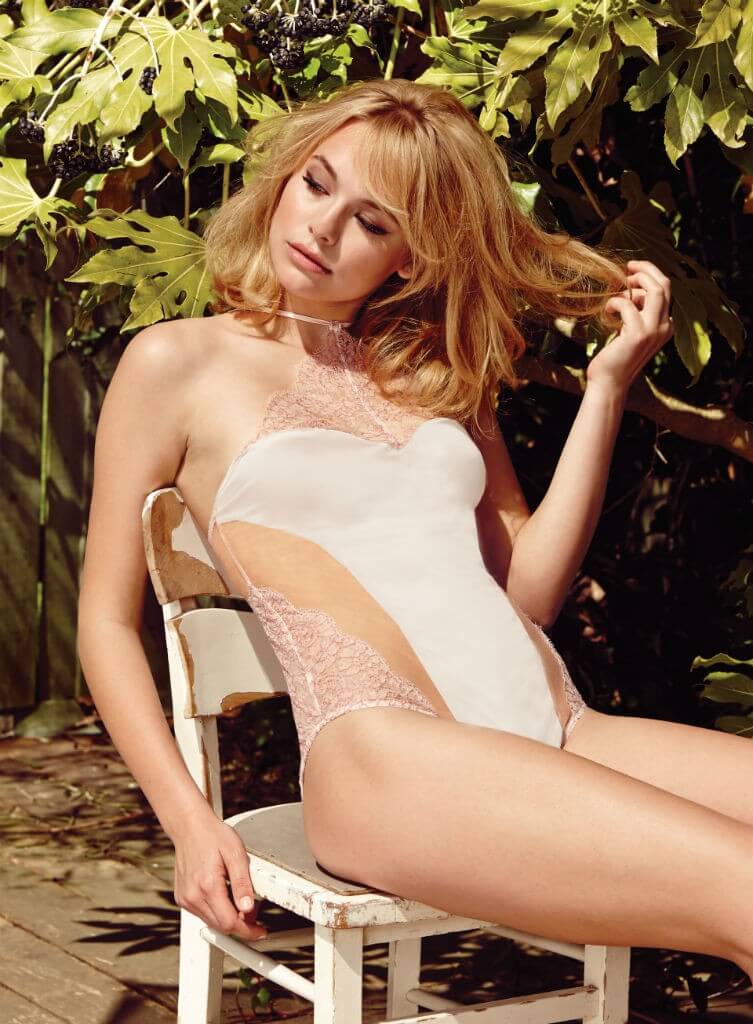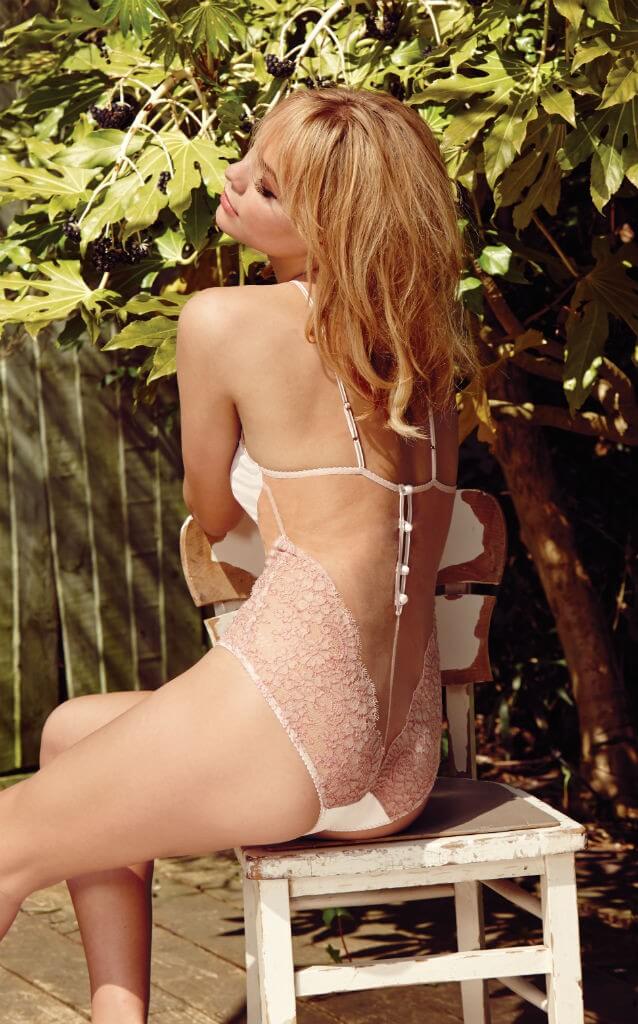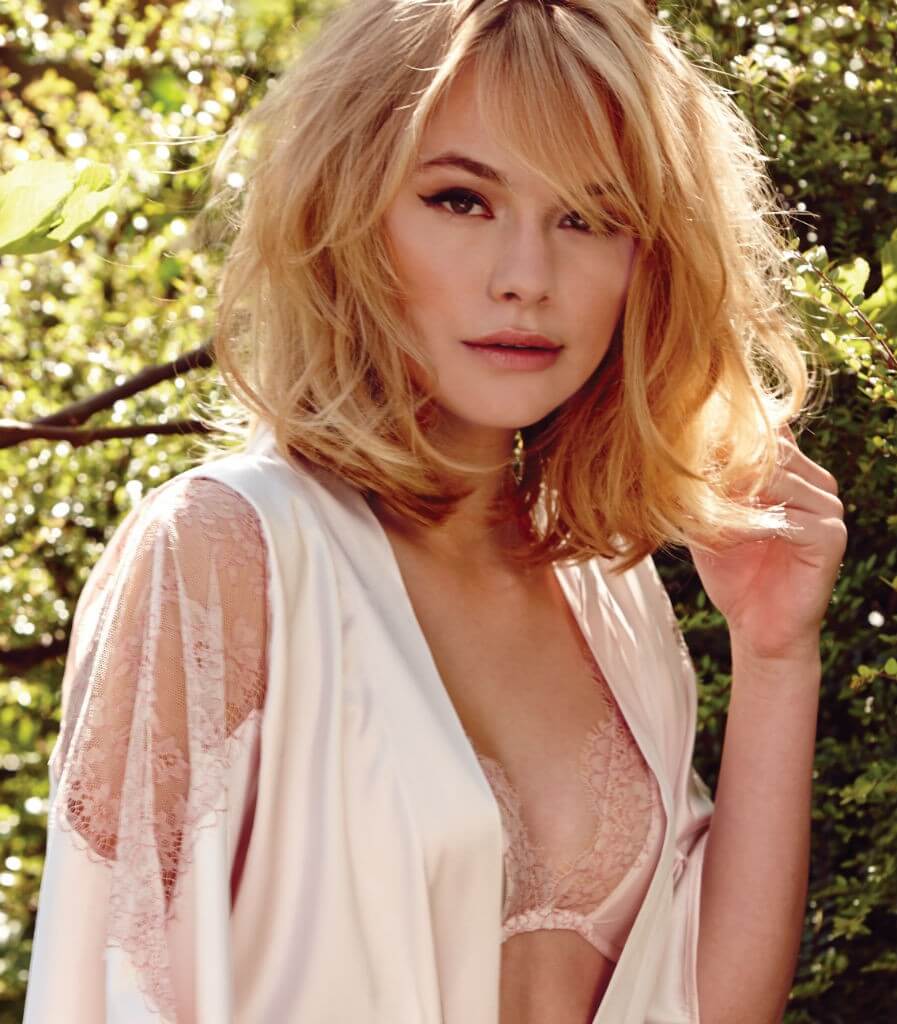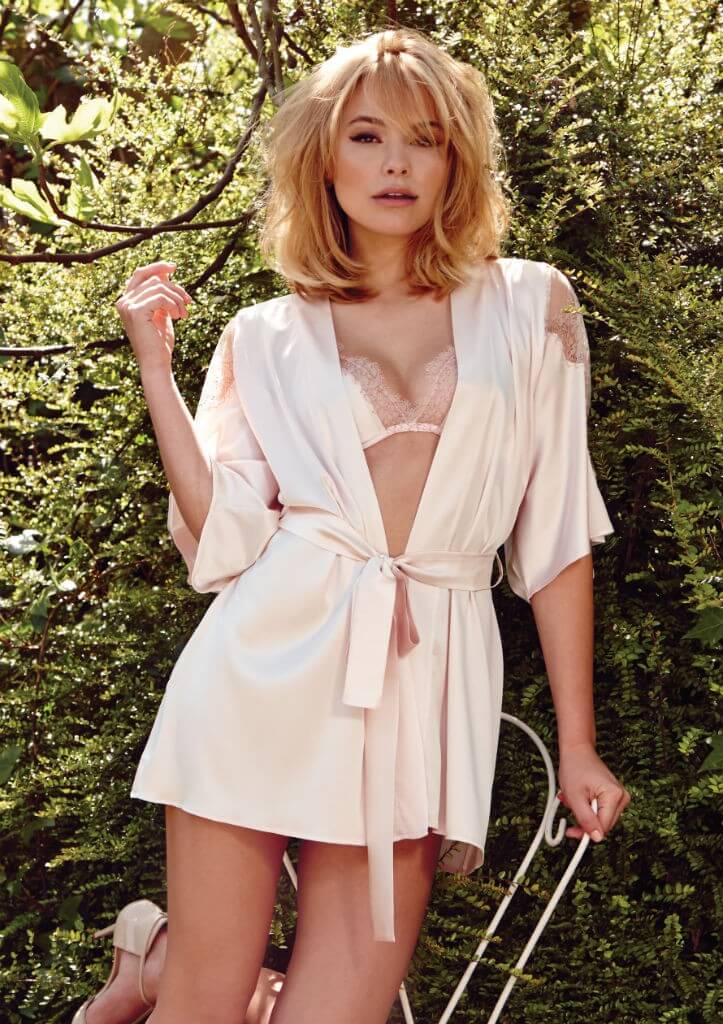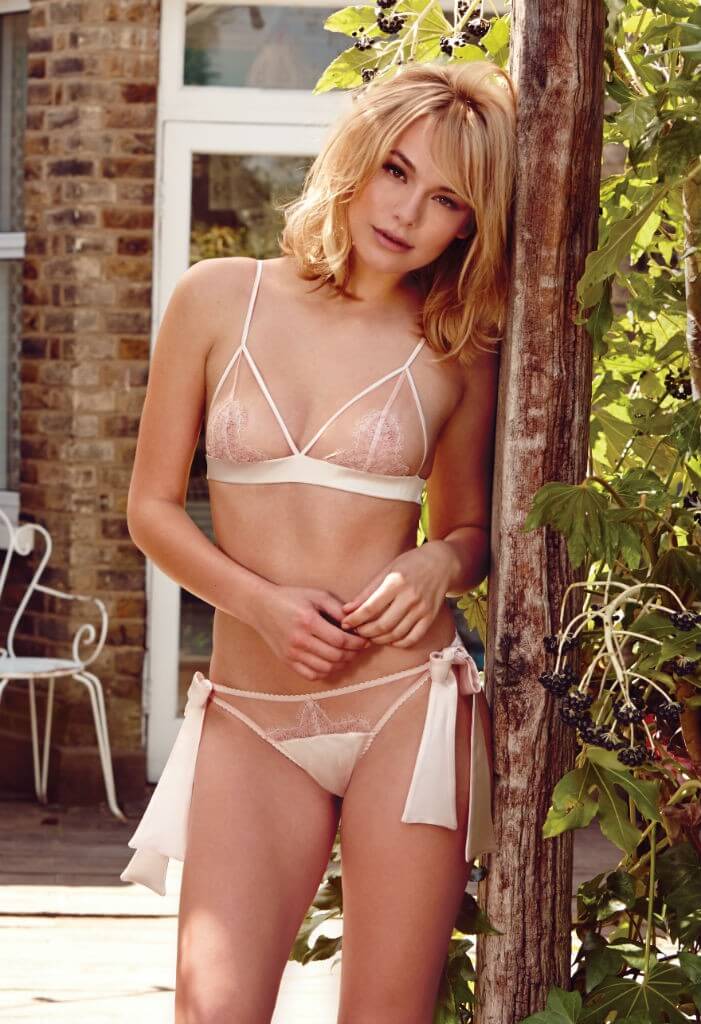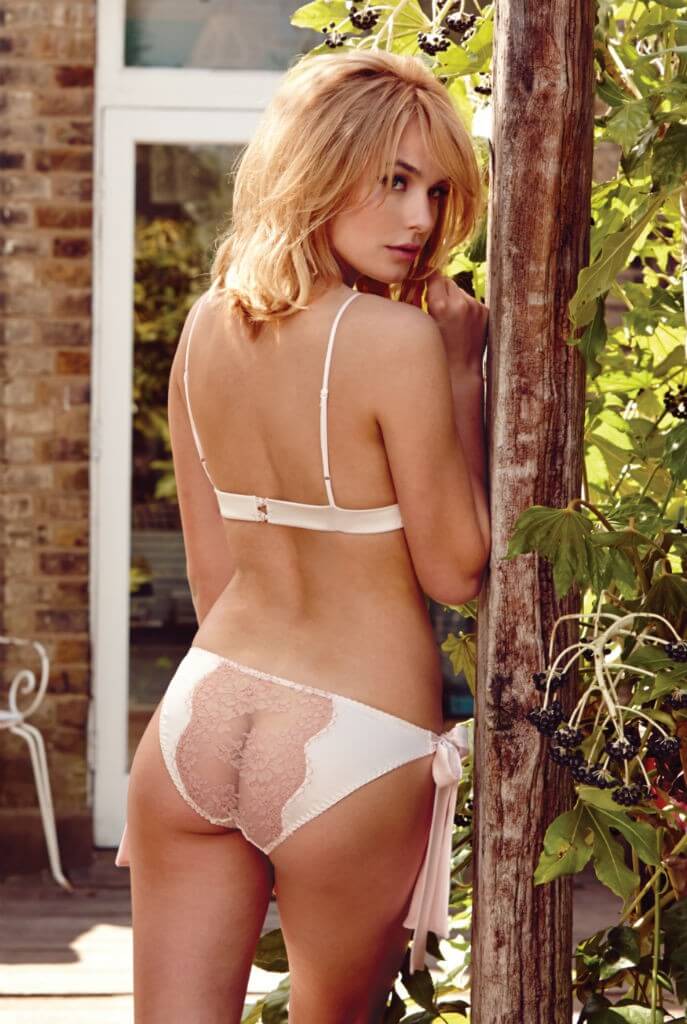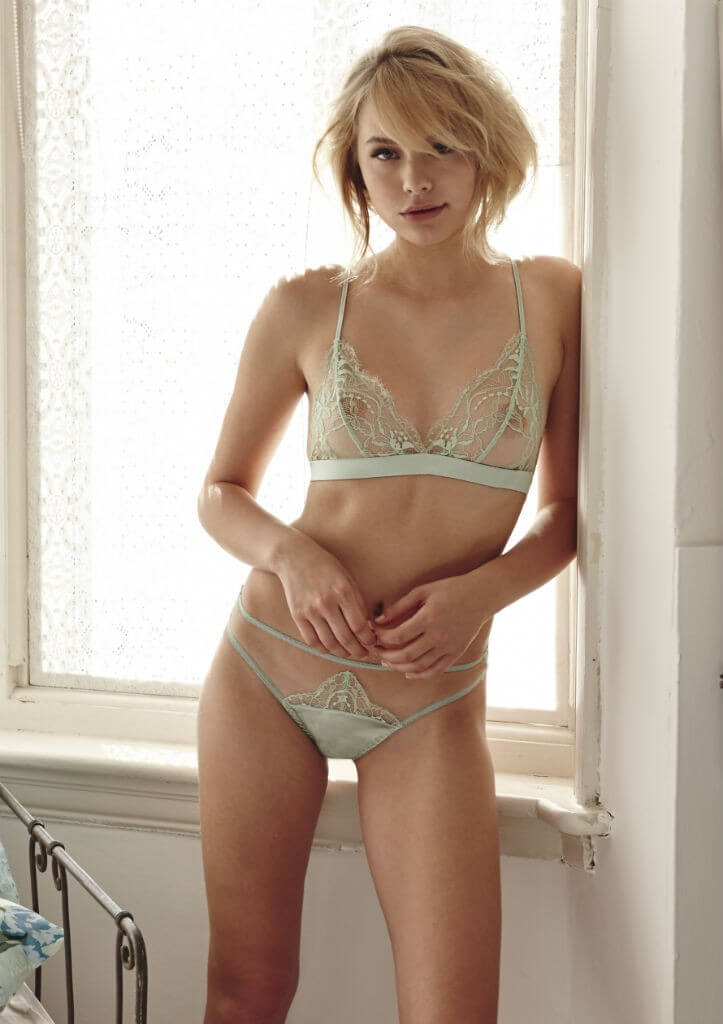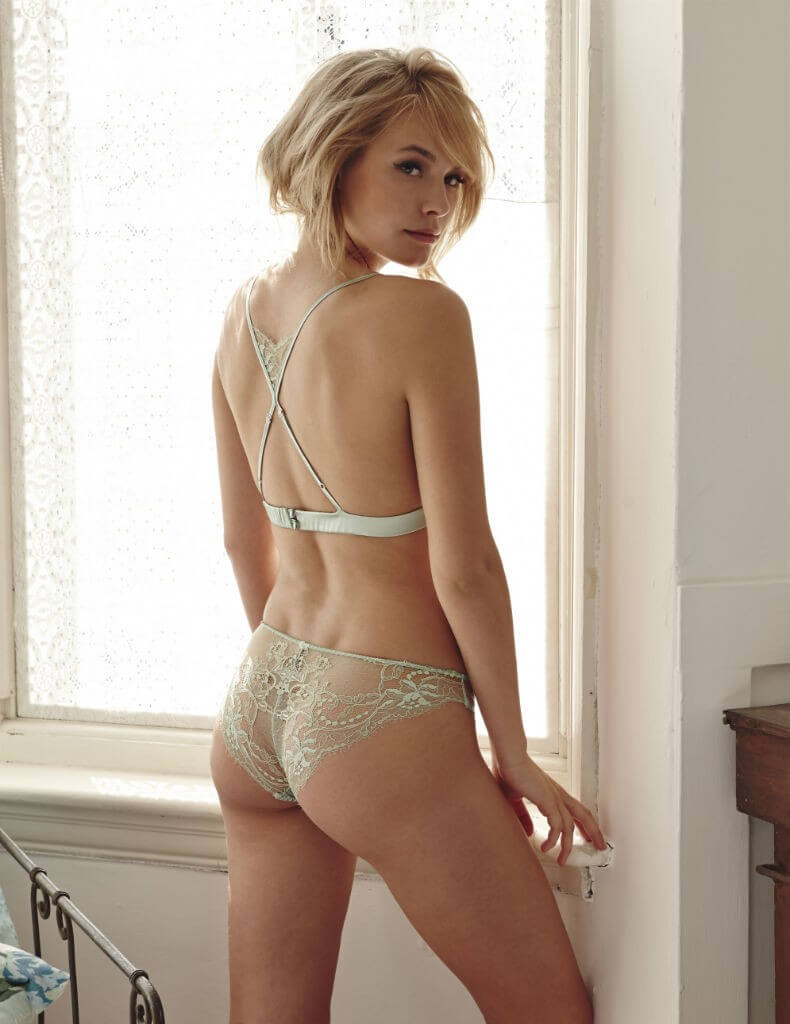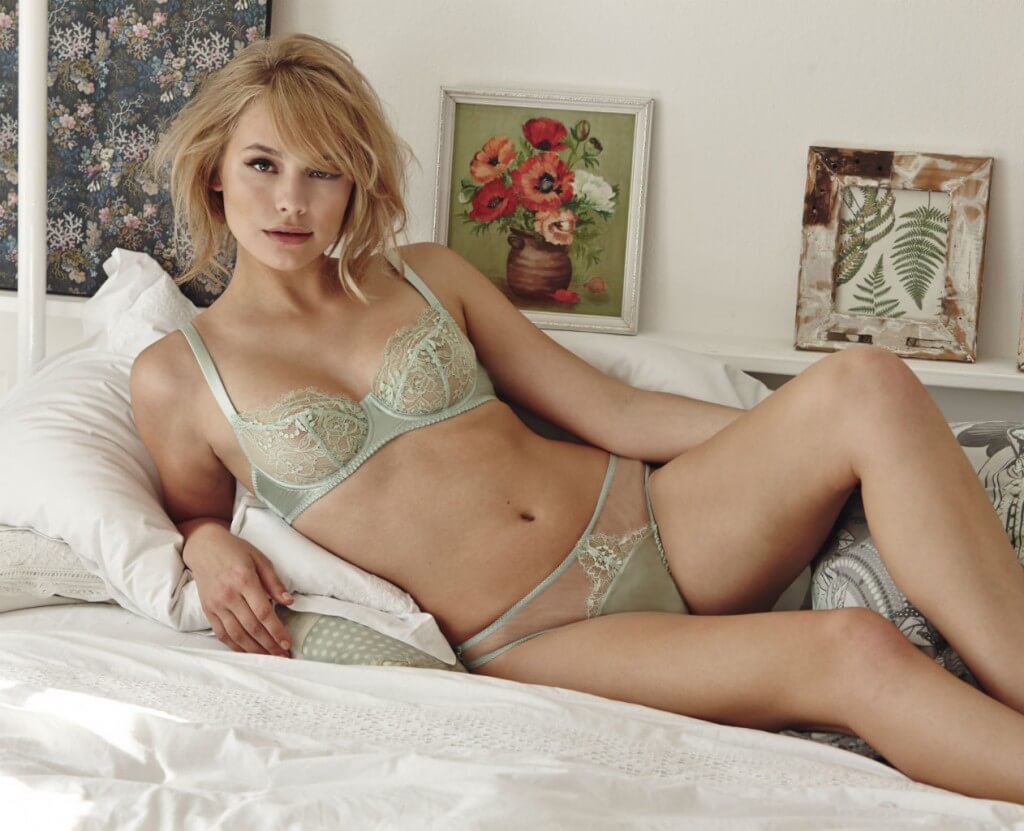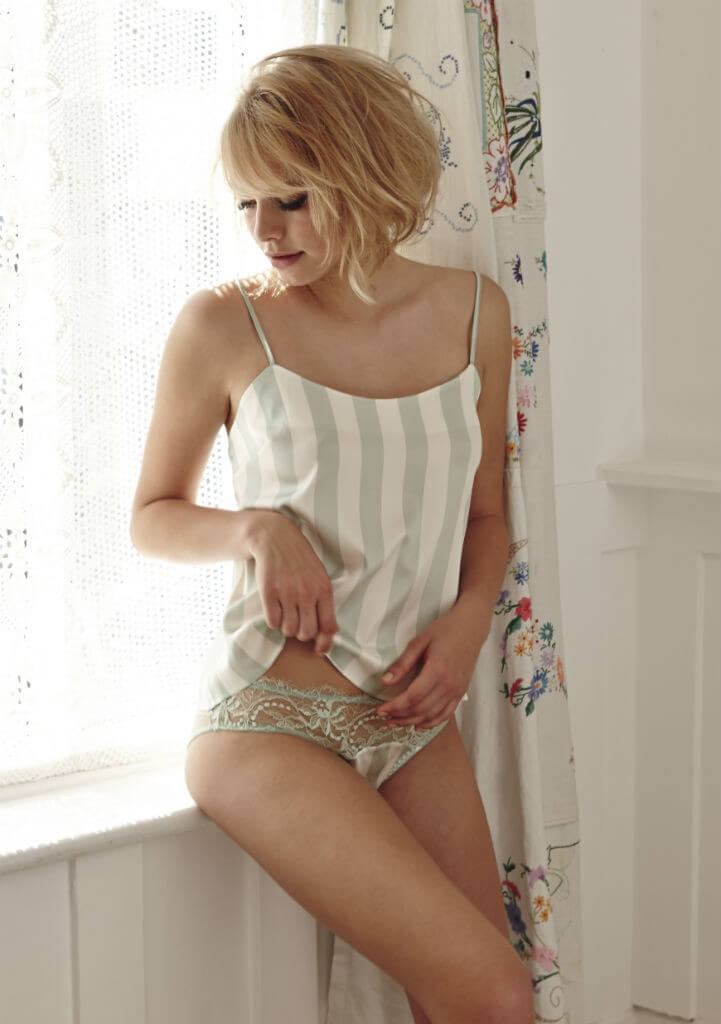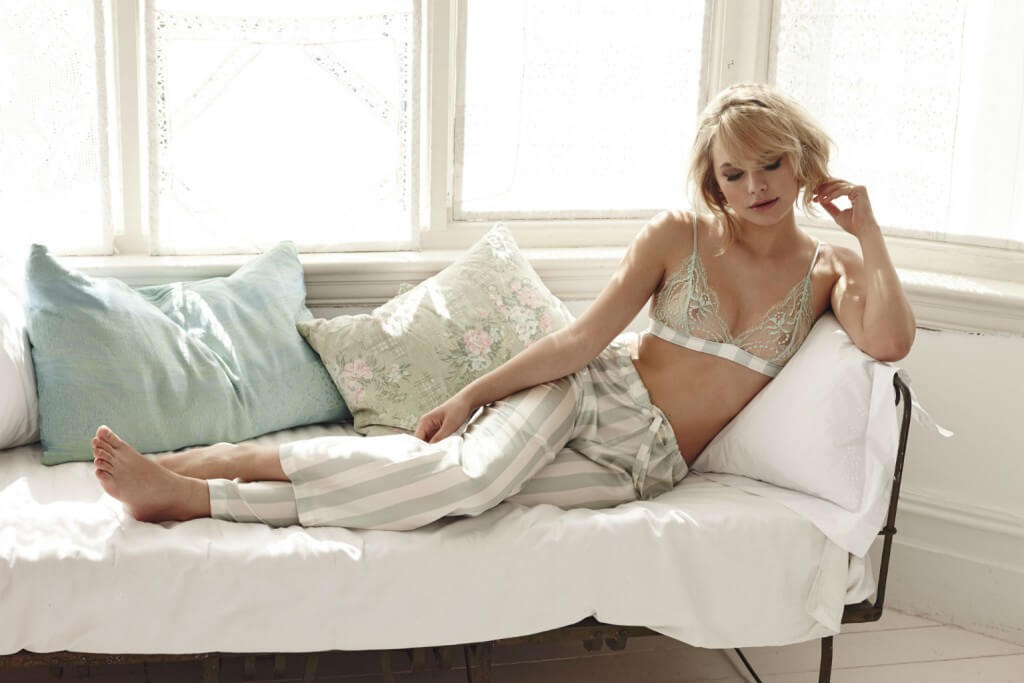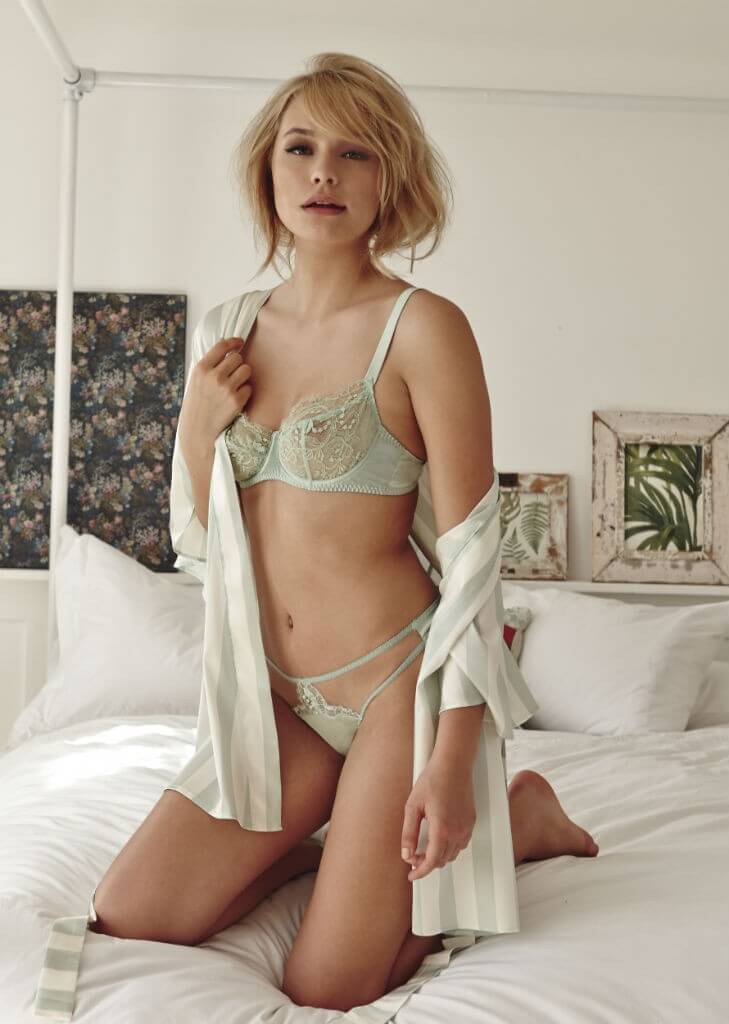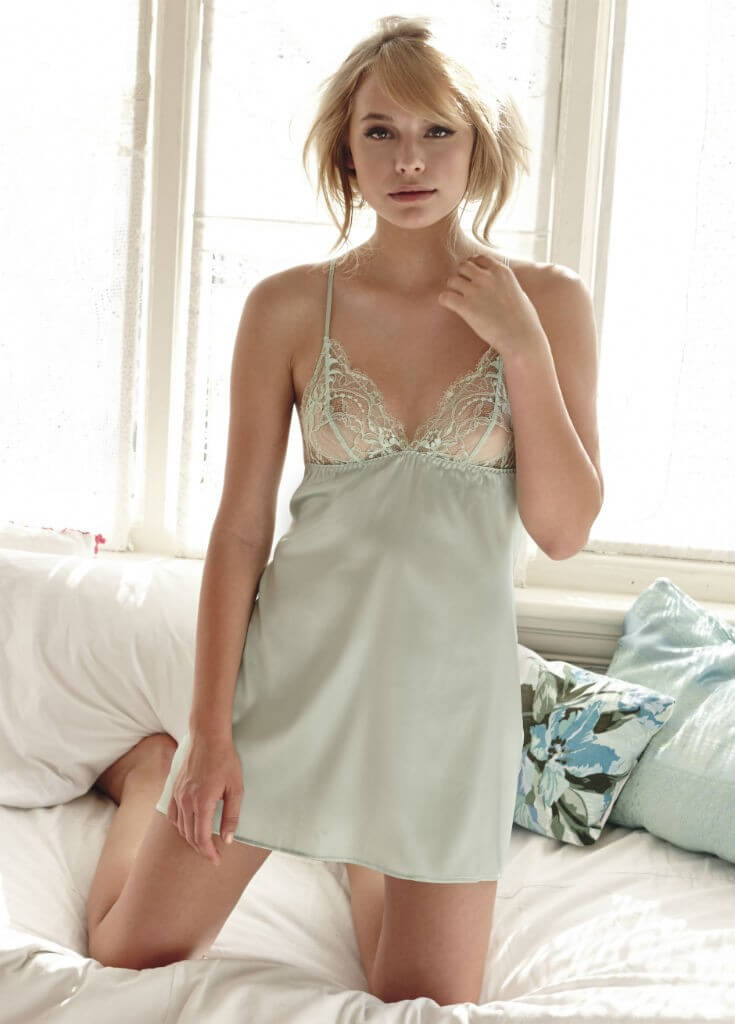 What do you think of Fleur of England's S/S 2016 collection? Do you like the mint green colorway? Which is your favorite look?