Lingerie Wishlist: Oh Yes Celeste Celestial Kaftan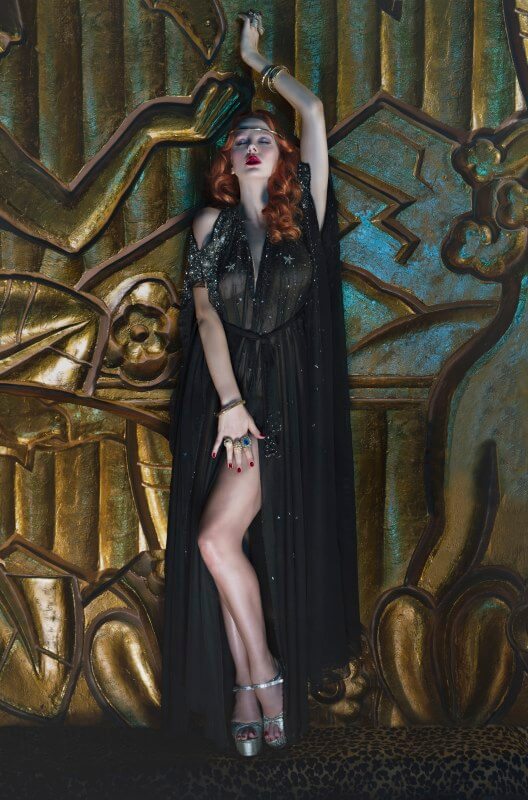 I can't take the credit for this week's stunning lingerie discovery. That has to go to Tiah Eckhardt, fellow lingerie blogger and renowned lingerie model (if you've seen Dita Von Teese's latest campaign, then you've seen her). Tiah tagged me on Instagram basically saying I had to see this designer, and you know what? She was right.
For me, these Lingerie Wishlist features are about showing off the most opulent, the most fantastical, and the most breathtaking designs available today. Not coincidentally, these features often involve new brands, and that's because the creative lifesblood of the intimate apparel industry comes from designers that are unafraid to push the boundaries, from designers that don't feel the need to be aggressively commercial.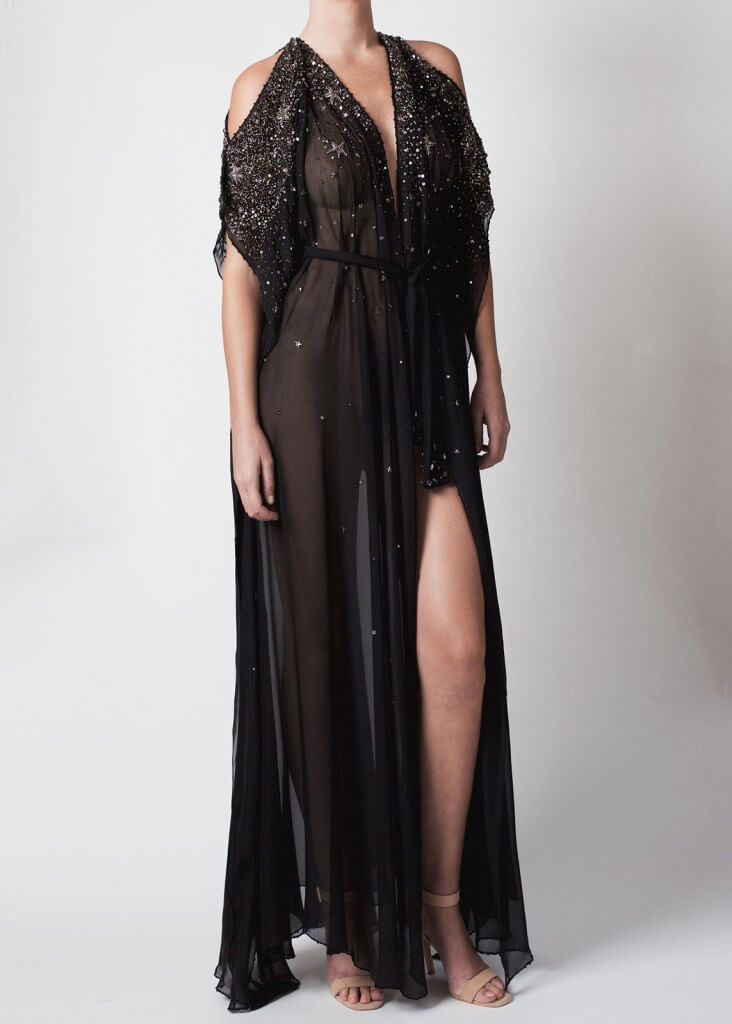 The Stellar Celestial Goddess Kaftan is made from delicate silk chiffon, embellished by hand with metal sequins, crystals, and stars to resemble the nighttime skies. There is no pricing info, though the sizes available are S, M, L. An ivory colorway (I swoon at the thought) is also an option. Though it's labeled a kaftan, I'd almost think of this as more of a gown; I'm getting visions of Erte and those heavenly bejeweled robes from the 1920's. This is very easily the sort of garment that runs into the four figures.
In addition to the kaftan, I'm also quite smitten with the Stellar Plumes Capelette. It reminds me of an antique evening jacket, and those, in turn, frequently remind me of modern bedjackets. This would have been right at home on the set of the recent Great Gatsby movie. There's just something so gloriously over-the-top about this cape, I can't help but feel slightly giddy when I look at it.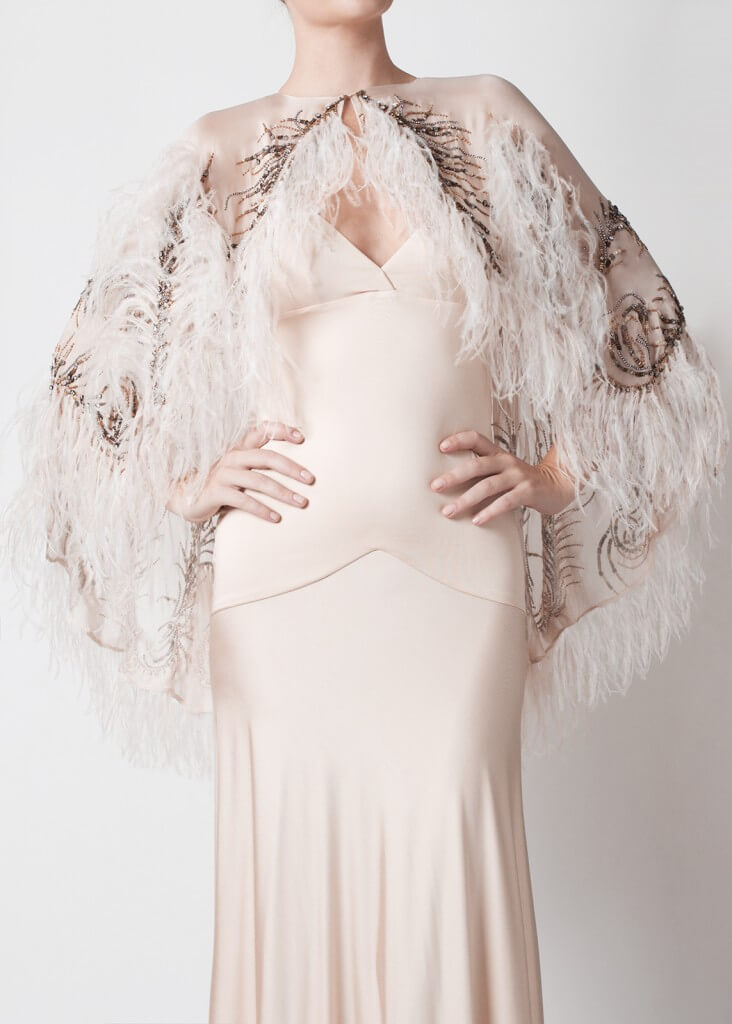 Those interested in purchasing should contact the designer directly. According to their blog, Oh Yes Celeste will be at CurveNY, and I'll try to take a look at them in person then.
Do you have any thoughts on this new designer? And how do you feel about capes (I've seen a few of them being released now)?