Sale Lingerie of the Week: Sparklewren Black Amethyst Corset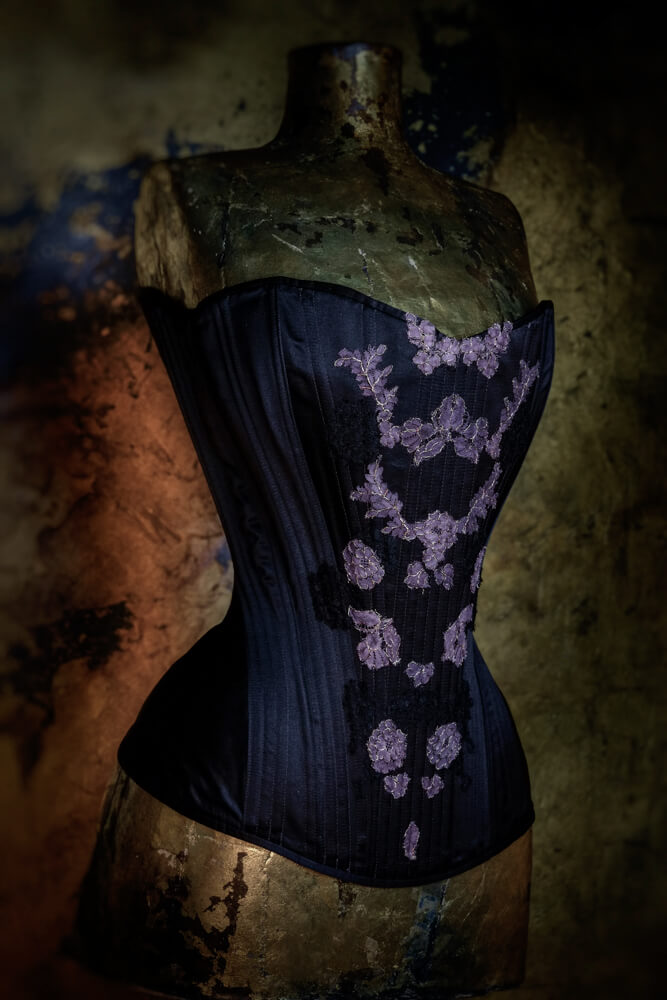 At first glance, it may seem a bit strange to have a £500 corset as this week's Sale Lingerie of the Week. Yes, it's been reduced from £1200 (just over $1700 USD) to less than half that (just over $700 USD), but that's still an undeniably lavish sum for most people. Yet Sparklewren is undeniably worth it. If you've dreamed of owning a Sparklewren creation, and if her couture designs aren't quite within reach, then this is a way of partaking in the beauty of an exquisite brand for a fraction of the usual cost.
I don't feel it's overstatement to describe Sparklewren's corsets as literal works of art. You could place this piece on an hourglass mannequin in your home, and exhibit it as you would a painting or sculpture or similar. Though I adore this image and believe it belongs in the TLA archives, I know there are countless details I simply can't see because of the limitations of a 2-dimensional photograph. Imagine being able to start your day with a meditation on lace and symmetry. But I digress.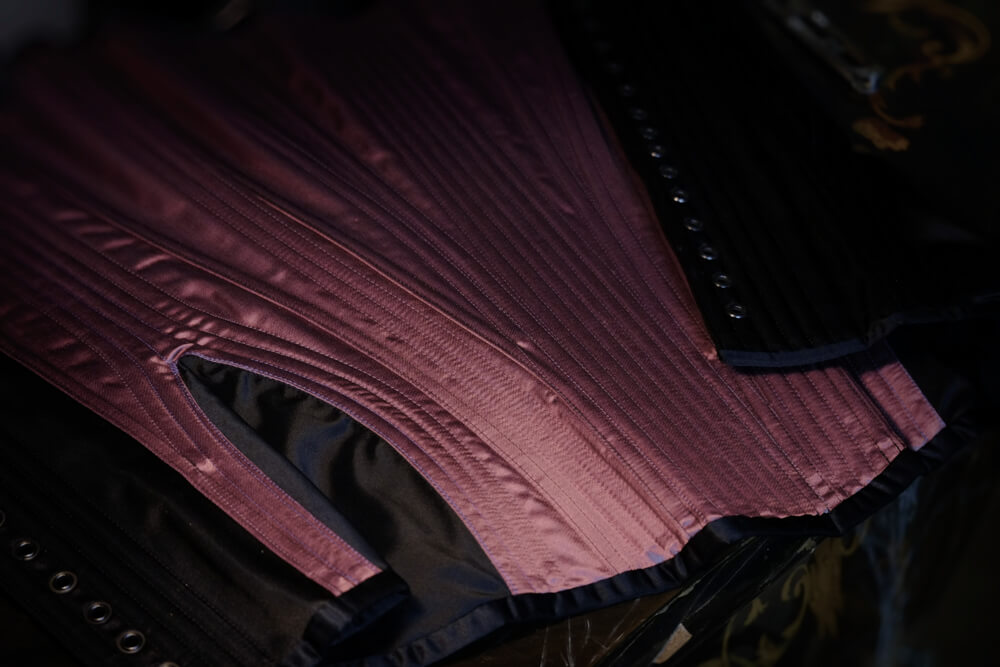 Sparklewren's Black Amethyst Corset is 23", which means it best fits those with natural waists between 25" and 27". It's made of black silk duchess and lined in amethyst purple duchess (that interior shot makes me feel all fluttery in my chest), and is adorned with hand-painted purple lace blossoms over couture black lace "shadows." Ideal hip and waist measure for this sample piece is 31" for both (Jenni Hampshire recommends this corset for dramatic hourglass figures).
If you're slightly bigger (say around a US 8,), Sparklewren also has a 25" sample available in the sale named 'Foxglove.' This piece is also made of silk duchess and handpainted floral lace, and is best suited for natural waist measurements between 27" and 29" respectively. The sale price is £220.00 (approximately $312.22 USD), down from an original price of £800.00 (approximately $1,135 USD).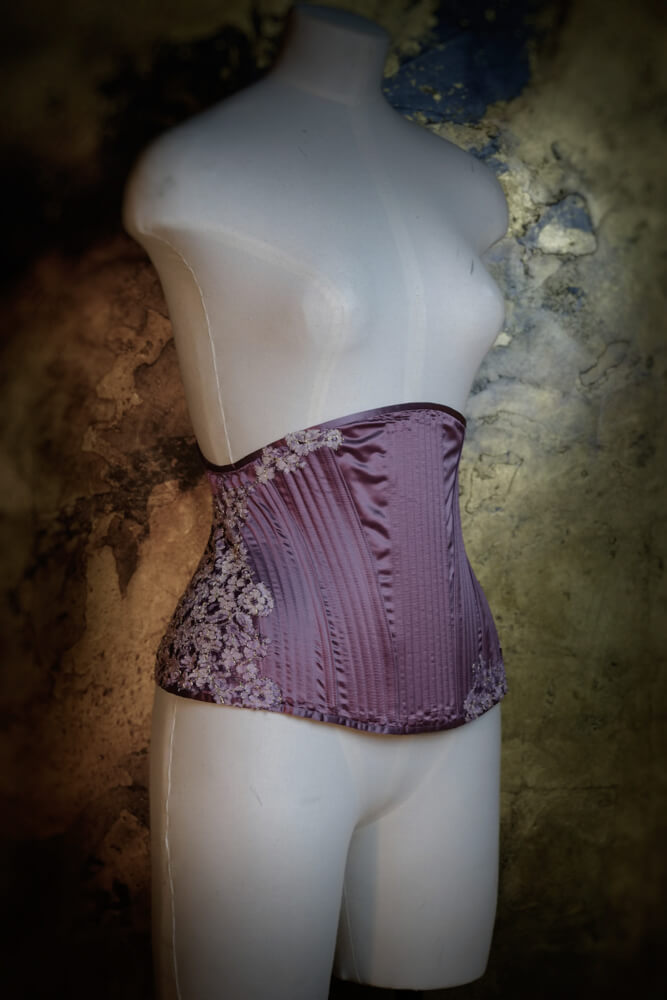 As for the fine print, no refunds are available for either piece. Those interested should contact Sparklewren directly with further questions, including any relevant fit concerns. If you like these items, but are outside of the sizes shown, custom commissions are also available...although they do come with a 6 month wait at this time.
I've been following Sparklewren's work since the very beginning, and it is a complete delight and pleasure to watch this brand grow and develop and push the boundaries of what modern era corsetry can be. Interestingly enough, I commissioned a custom Sparklewren underbust of my own last year, and I plan to share it here on TLA in 2016. It's almost too pretty to touch.
Had you heard of Sparklewren before today? What do you think of their interpretation of corsetry?