Liliana Casanova: Exquisite Handmade French Lingerie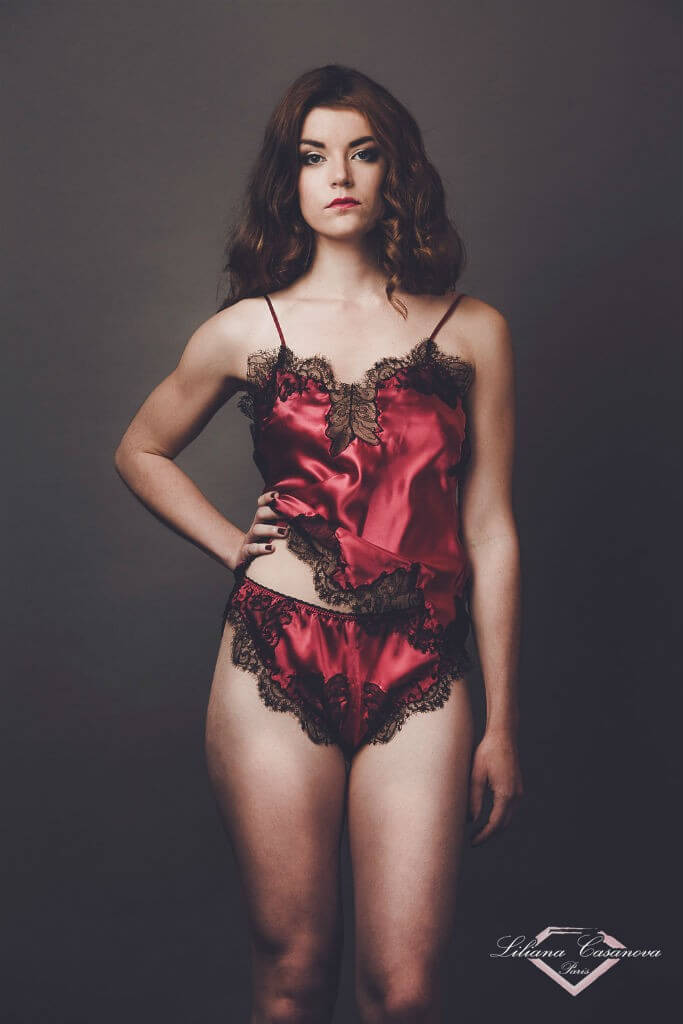 What better way to start the new year than with the discovery of a gorgeous and glamorous new lingerie label? Liliana Casanova is making the kind of lingerie that is truly rare in today's world. Handcrafted one piece at a time in her Paris studio, French silk and laces are transformed into incredibly lush and romantic pieces that are far too pretty to cover up. It's all so dreamy and dramatic and decadent, a luxury lingerie fantasy come to life.
Inspired by the silhouettes of the 1930s - 1950s, the majority of the collection looks as if it stepped off the silver screen. Sweeping bias cut gowns skim across the body, flawlessly accentuating every curve only the way fabric cut on the diagonal can. Hems are richly edged in fine laces, with flounces and fishtails that swish around the ankles when walking. A few even have ethereal godets of chiffon (triangular pieces of fabric that are inserted to create a flared hem). These are topped with luscious robes that can only be described as dressing gowns. Spectacular oversized sleeves and incredible lace insets make stunning silhouettes. The collection even includes a floor length cape. A cape!
There is an extraordinary attention to detail throughout the collection that is really remarkable. In fact, each piece appears to have been designed in the round. Calais and Chantilly laces (exceptional laces that have been made in France for centuries and are prized for their delicacy and fine details) are shown off to great effect by thoughtful placement that ensures the eye dances across the body. Many pieces utilize a variety of lace placements, either sewn on top of the fabric or appliqued with the fabric hand cut away from the lace for transparency (a labor intensive process where the lace is sewn onto the fabric and then the fabric is painstakingly cut away from the back side close to the stitching line using specialty scissors). This mix of lace applique techniques showcases the brand's craftsmanship and creates both rich texture and visually compelling design elements.
There's an attention to fit throughout the collection, and busts are often cut in such a way to allow for flexibility of fit. Generously cut bodices may include higher necklines or gathers at the center or on the underside of cups to comfortably accommodate different bust sizes and shapes. Other techniques for bust shaping include princess seams (seams that curve over the bust and extend down the garment) and well placed darts. One babydoll even has chiffon sashes that tie beneath simple two-part lace cups to provide further customization and shaping. While the collection states it is designed for B-C cups, the brand does offer made to measure at no extra cost and I see the cut of these pieces working well for many women who fall outside of their regular size range who want to go the made to measure route.
The collection is offered in a variety of sophisticated colorways, though classic black and ivory seem to be mainstays of the line (a smart move since investment pieces like these are often purchased as special occasion gifts such as honeymoons or anniversaries, and neutral colorways are often favored as they withstand color trends). All pieces are in stock in sizes S-L (fitting busts 34"-45" and hips 36"-47"). Plan on a 2-3 week turnaround time for made to measure customization. Along with offering complimentary made to measure service, Liliana Casanova also includes complimentary worldwide shipping in fancy, ribbon topped gift boxes. Prices start at around $300+ for camisole sets, $350+ for chemises, $540+ for long gowns, and $550+ for robes.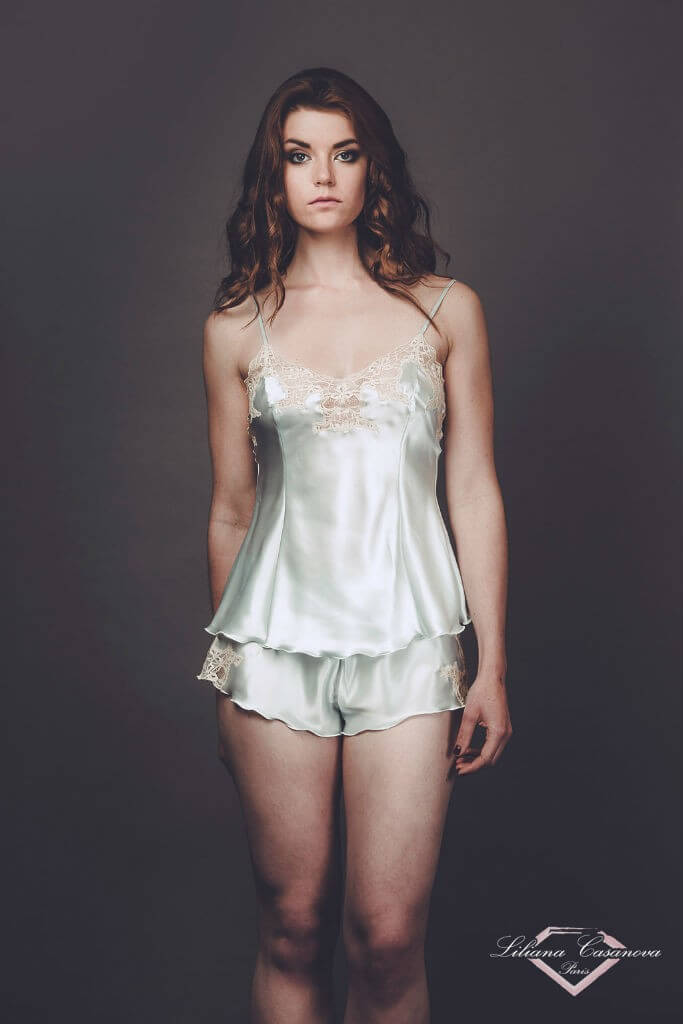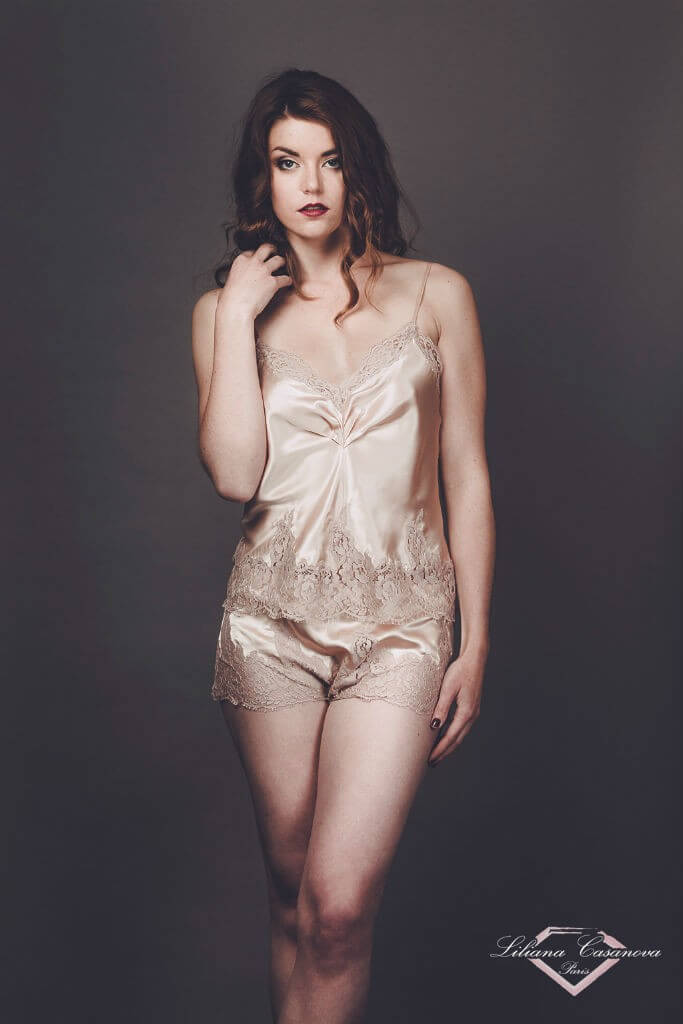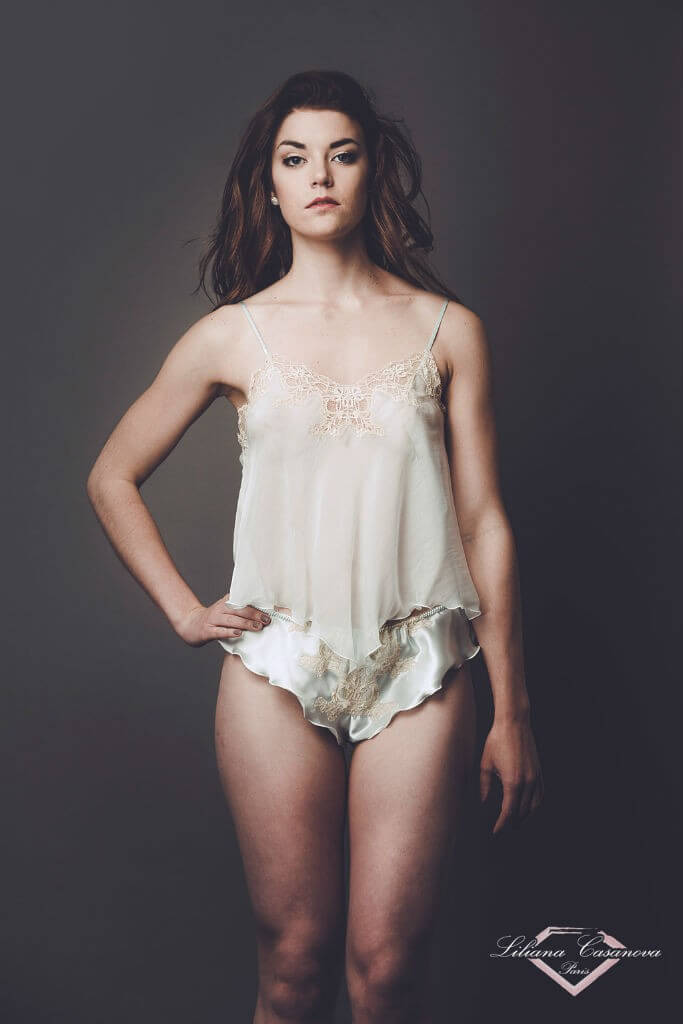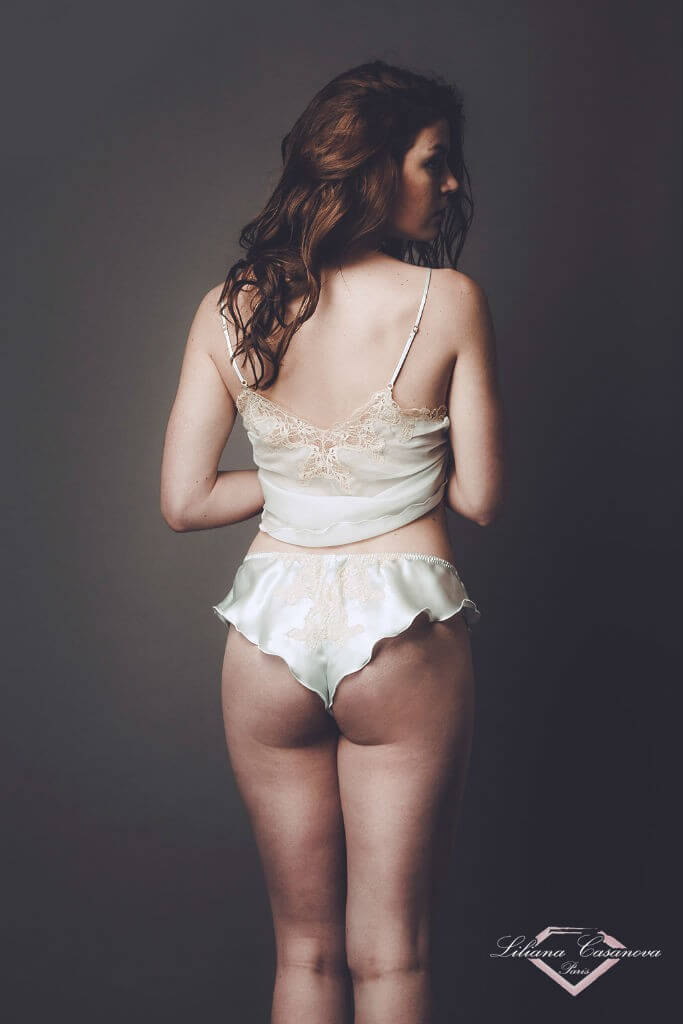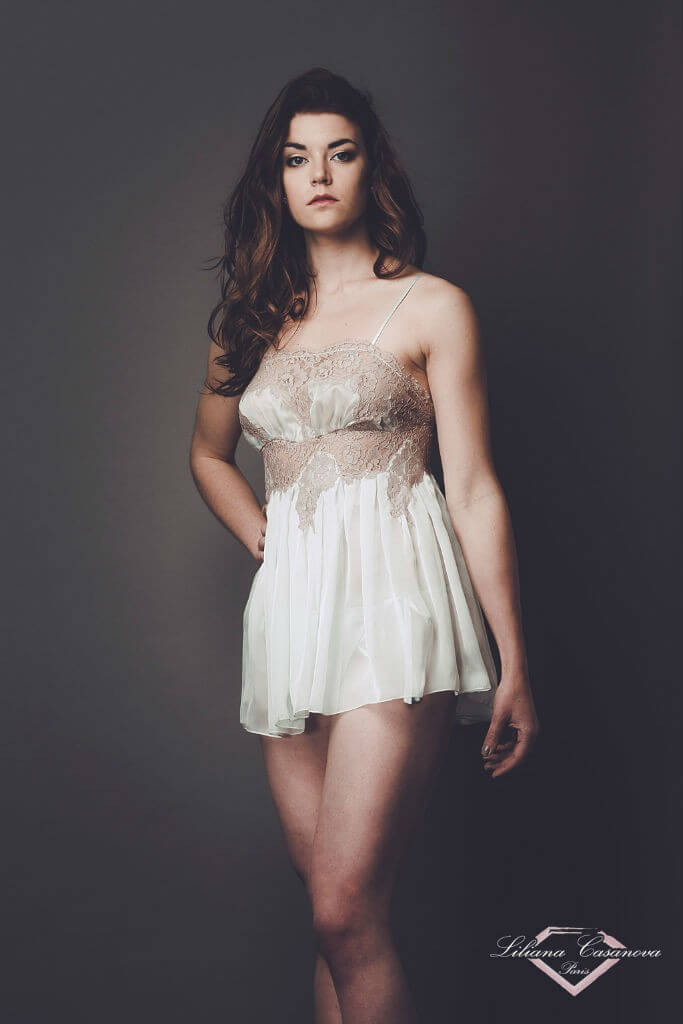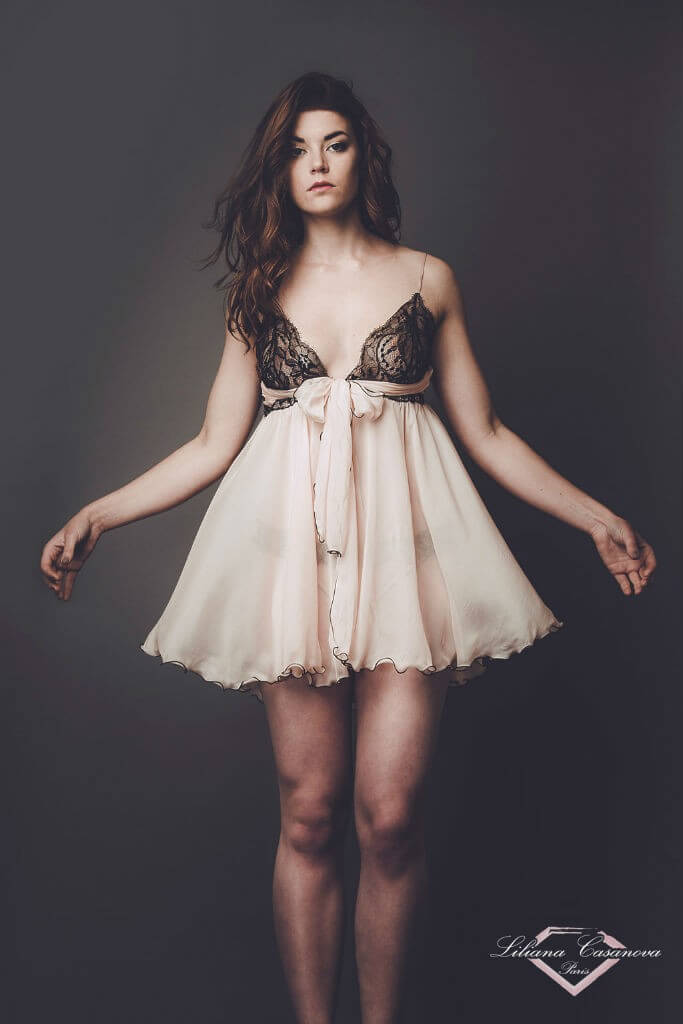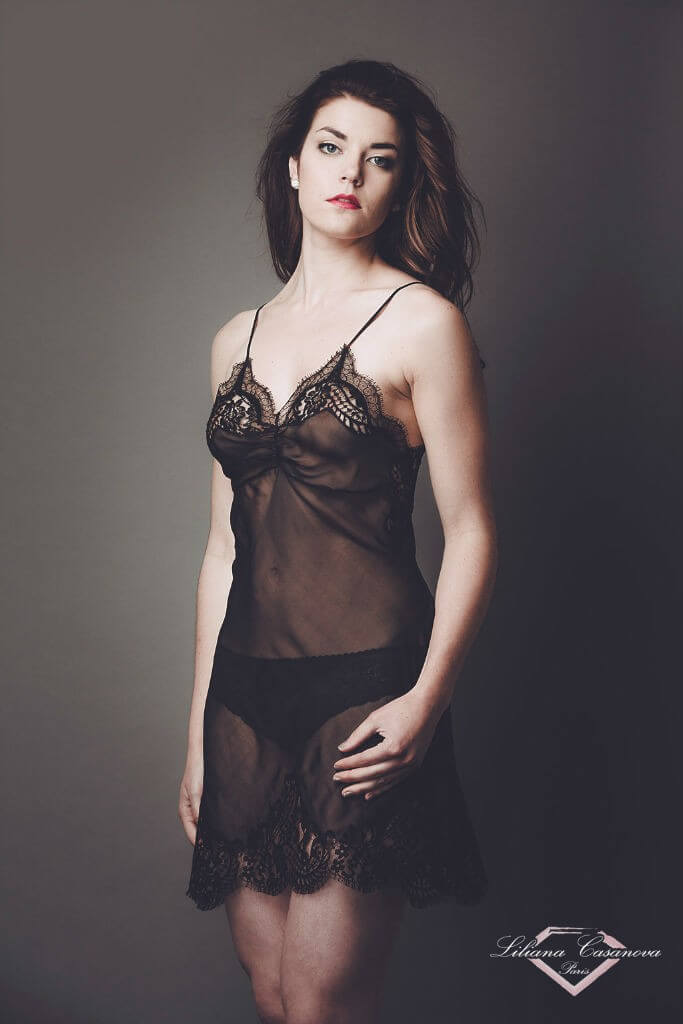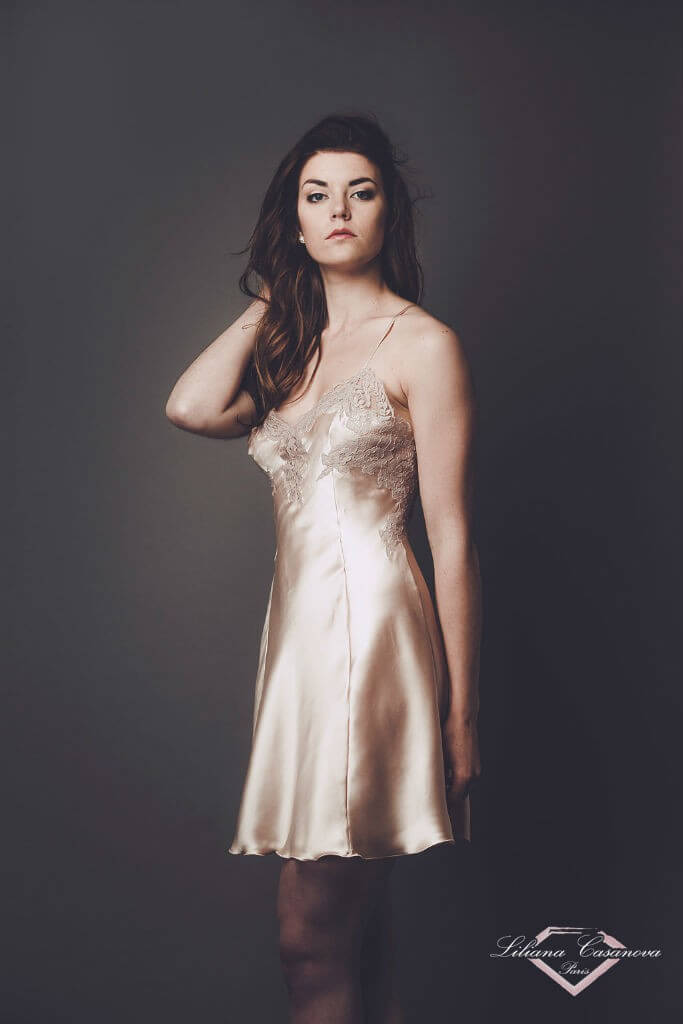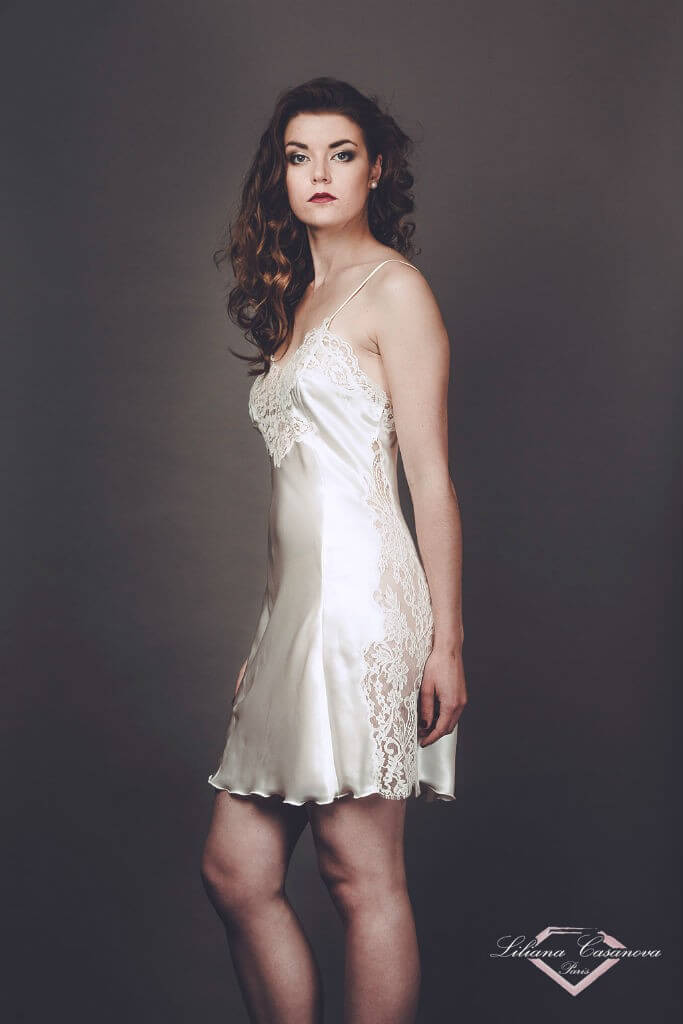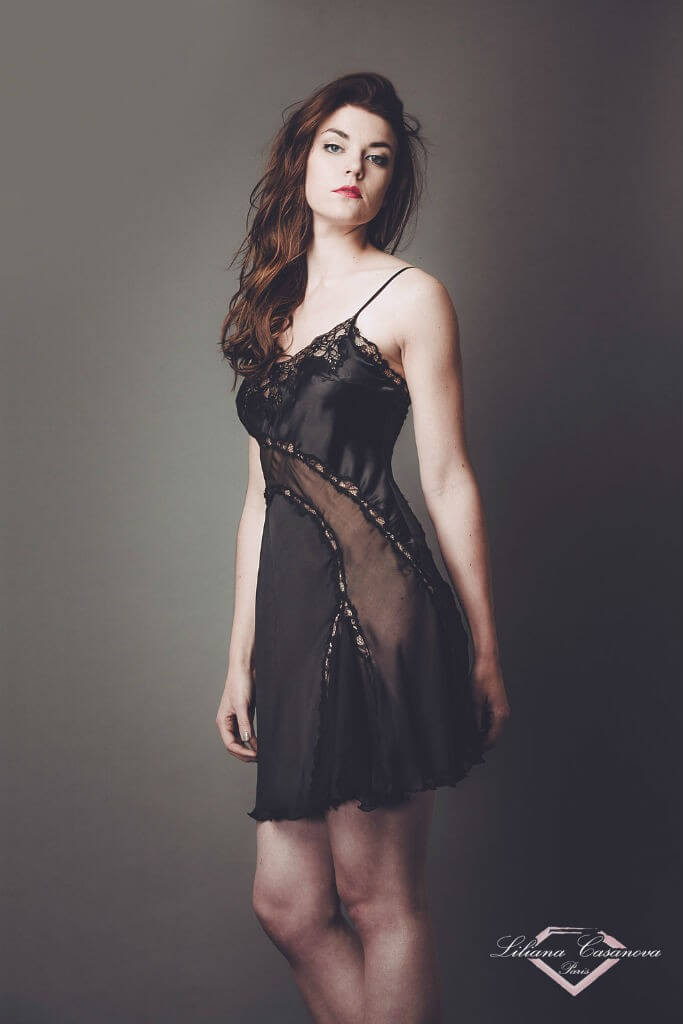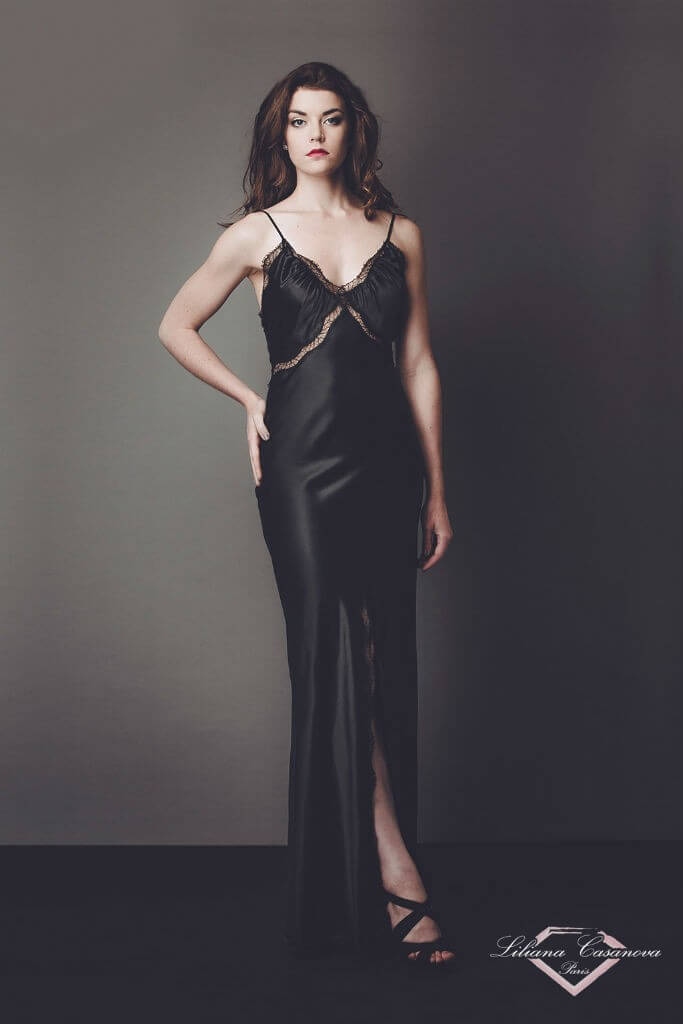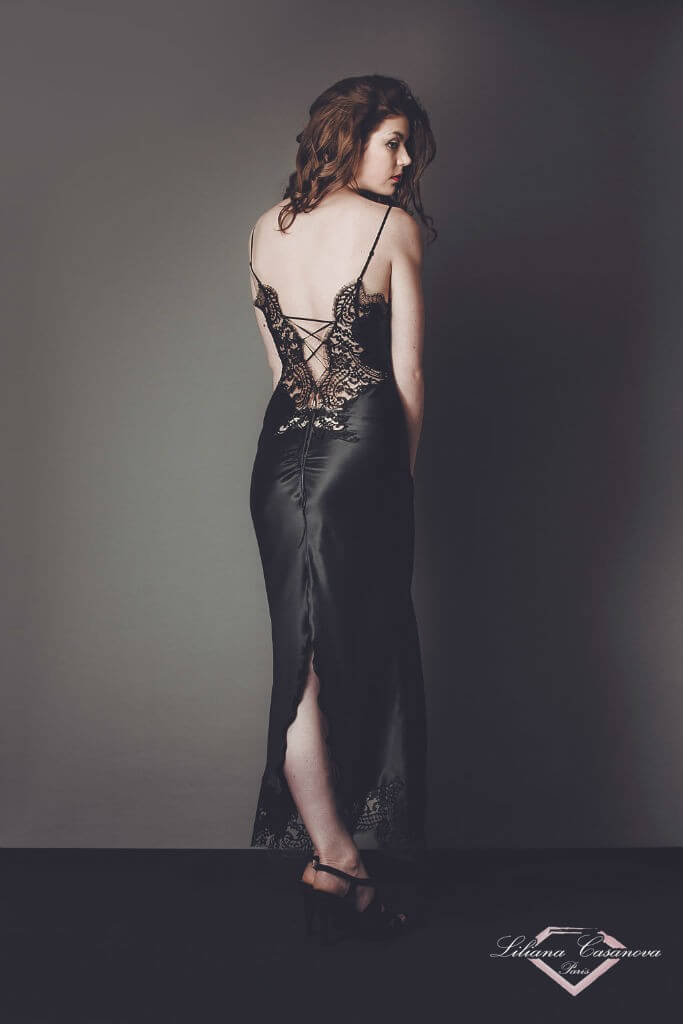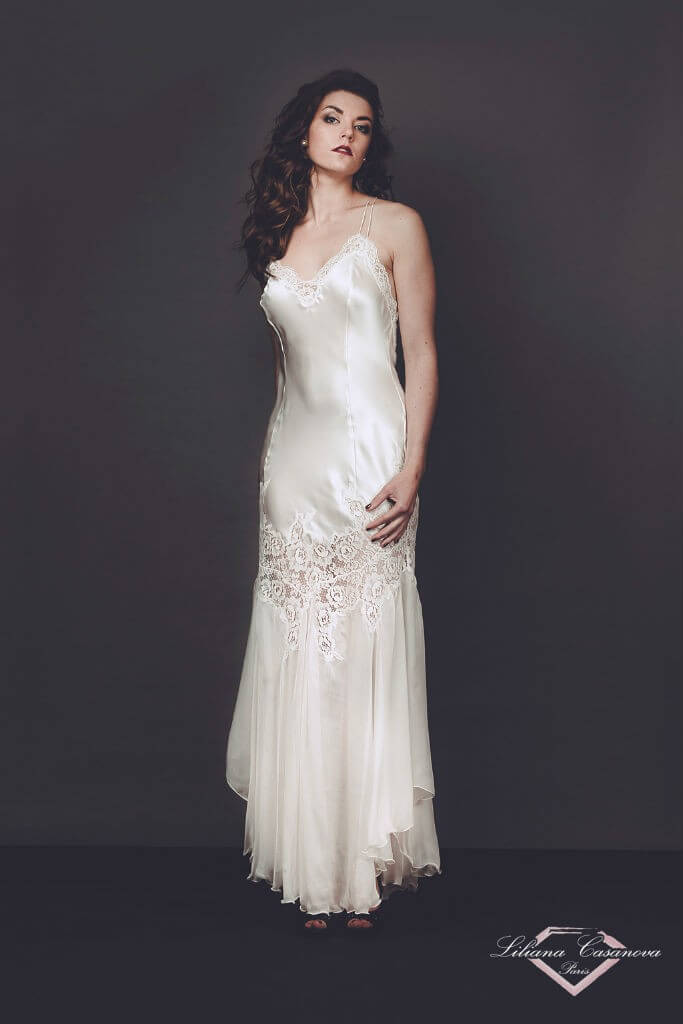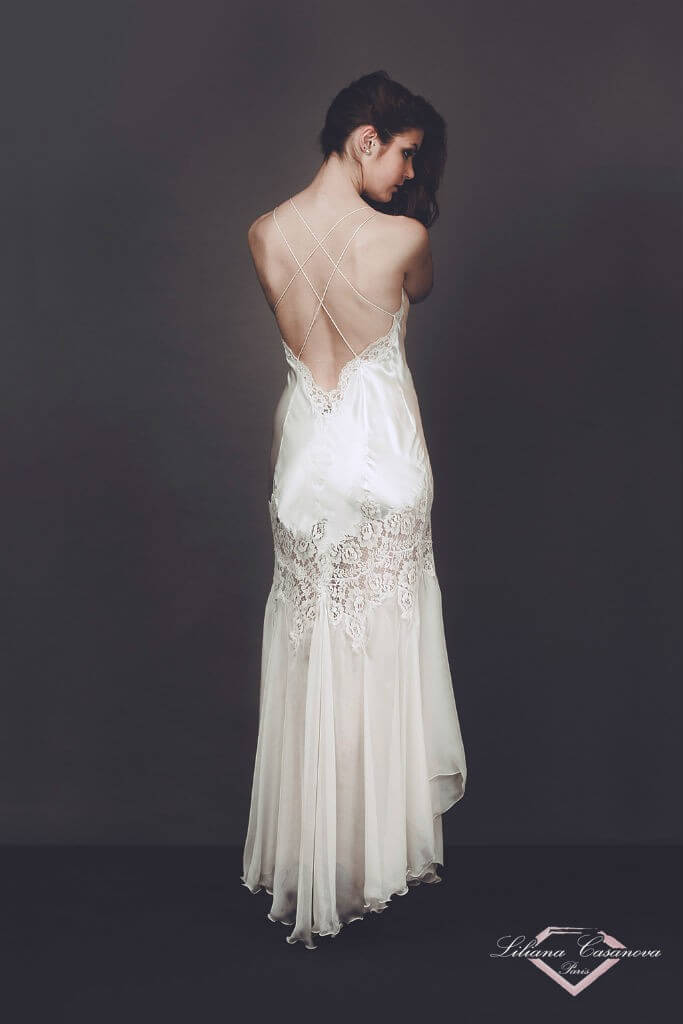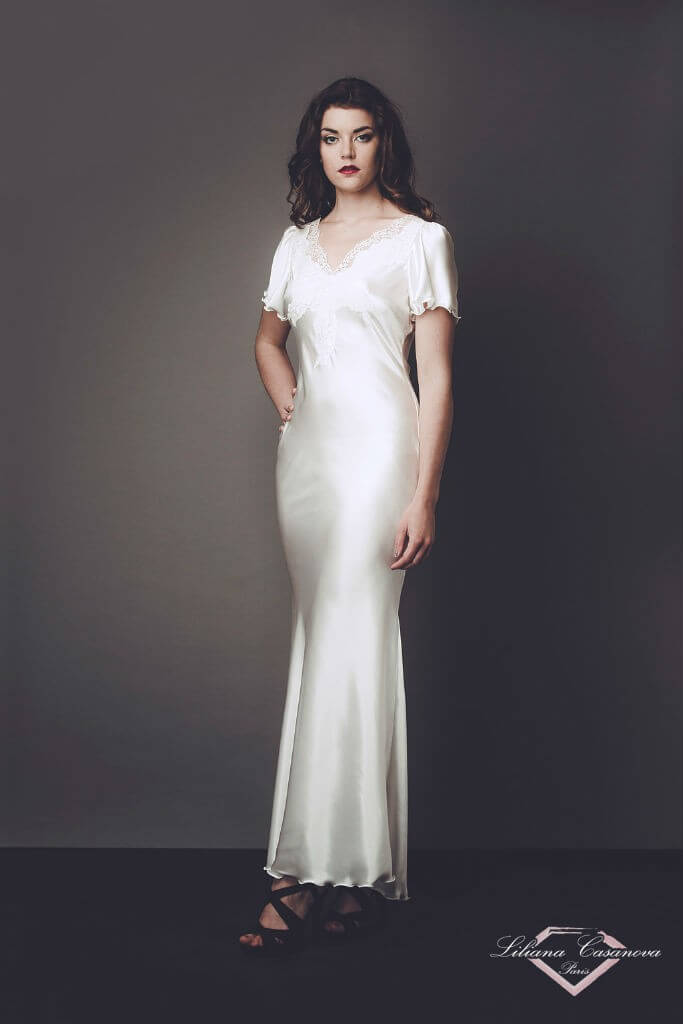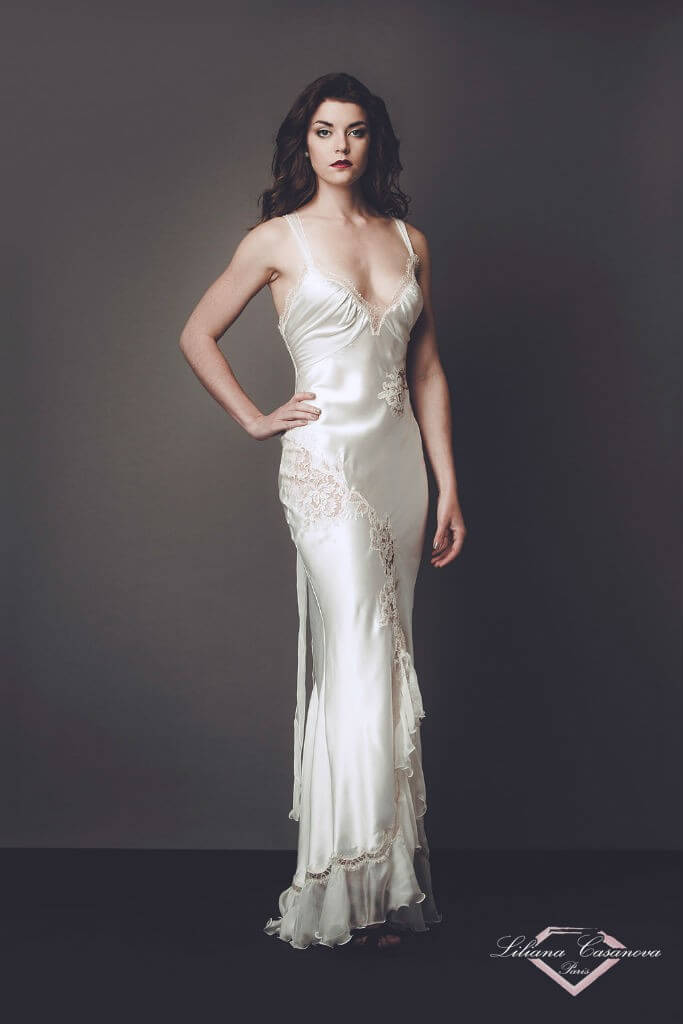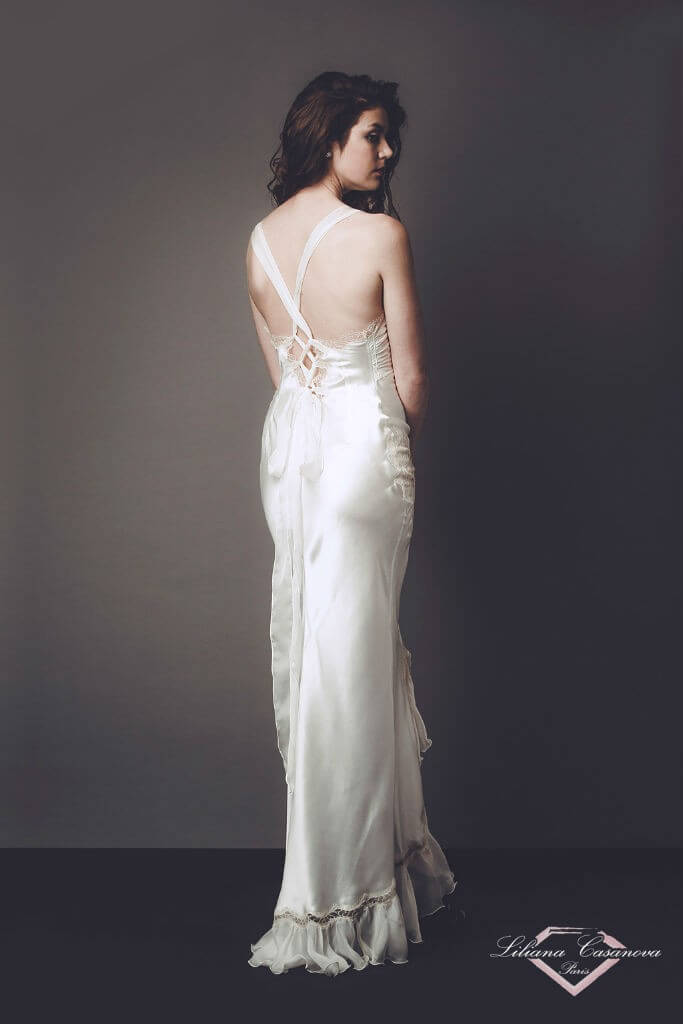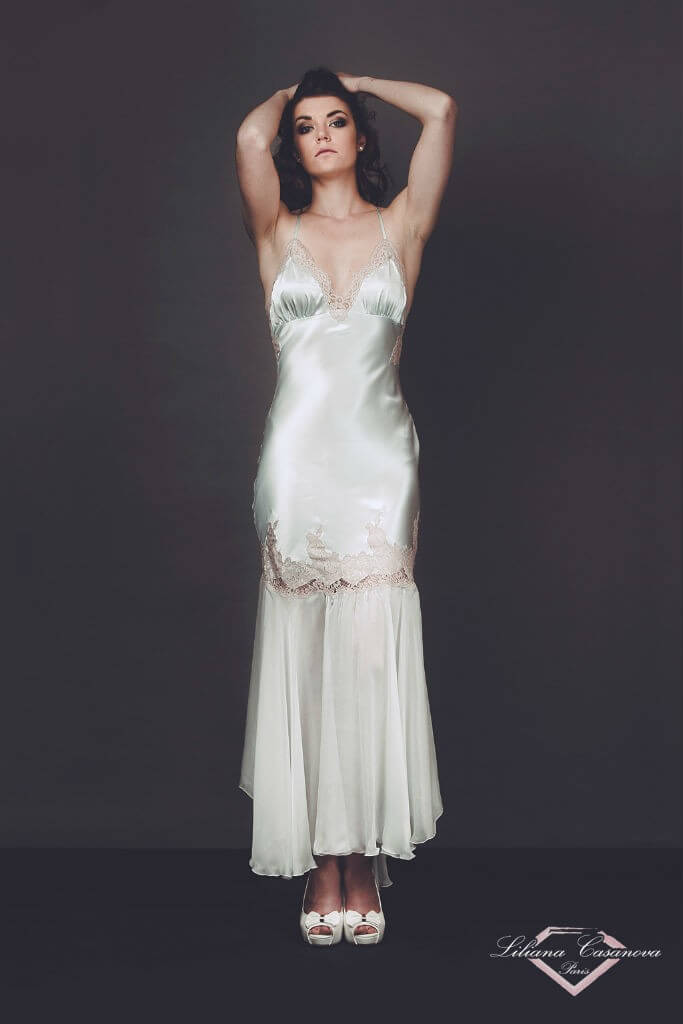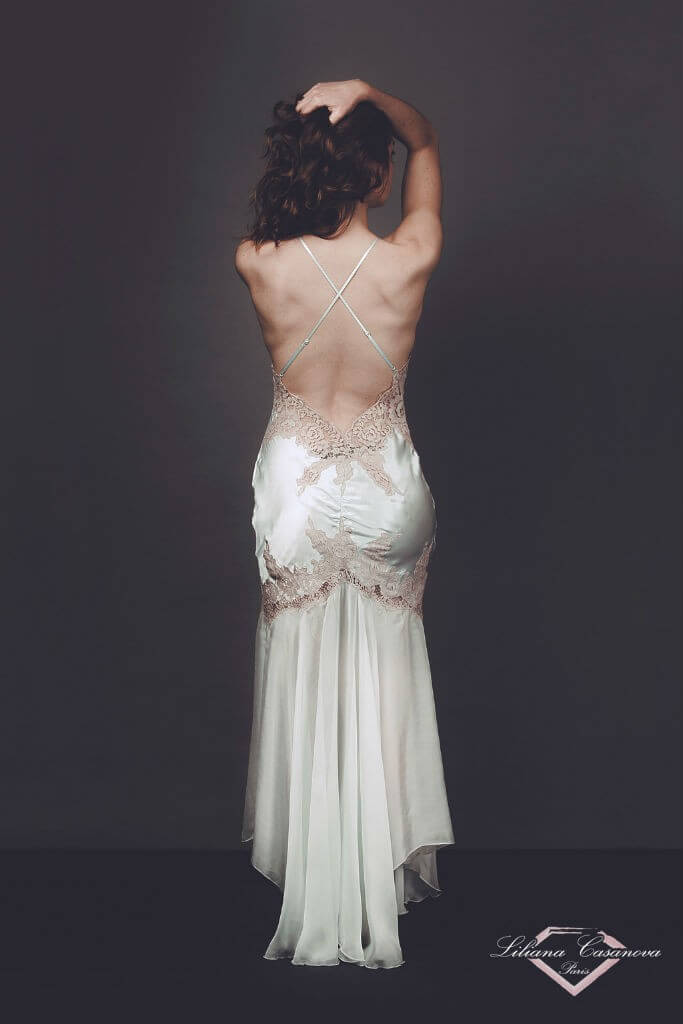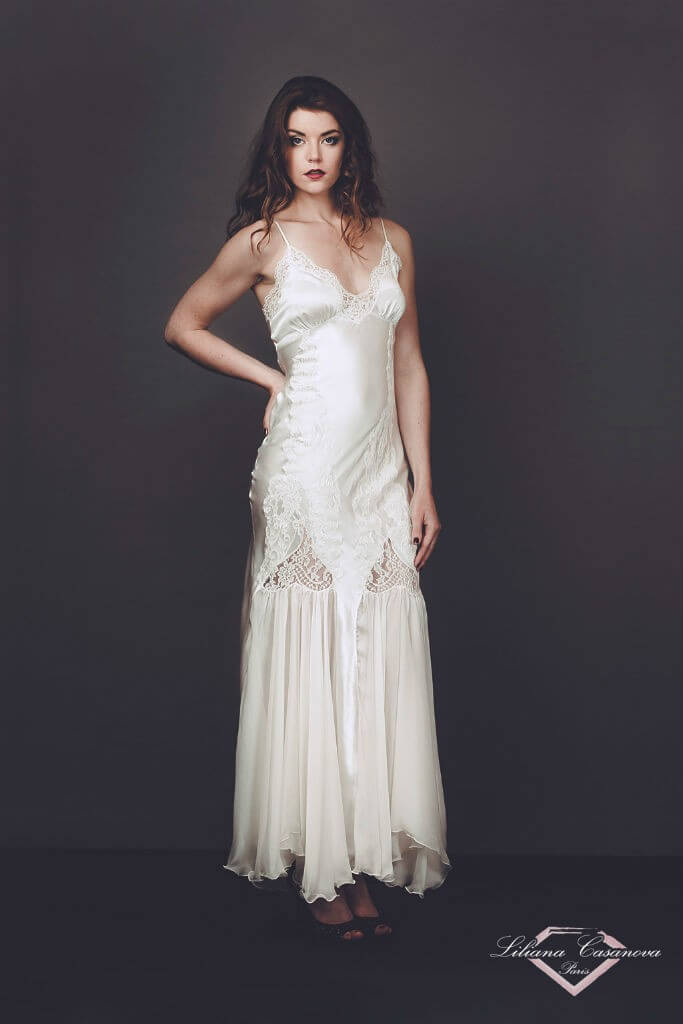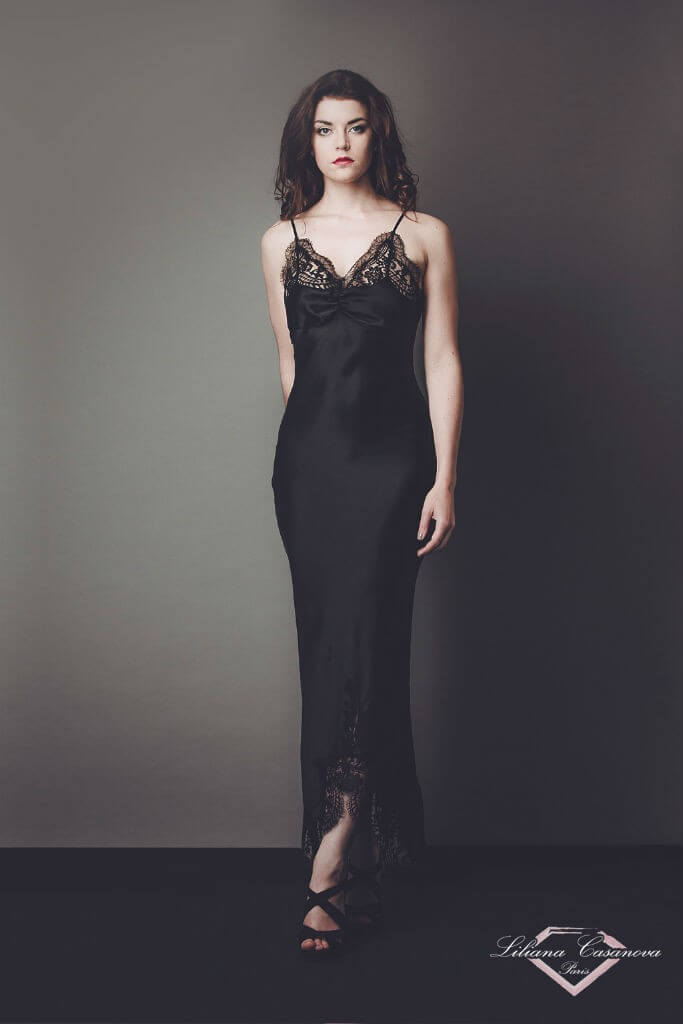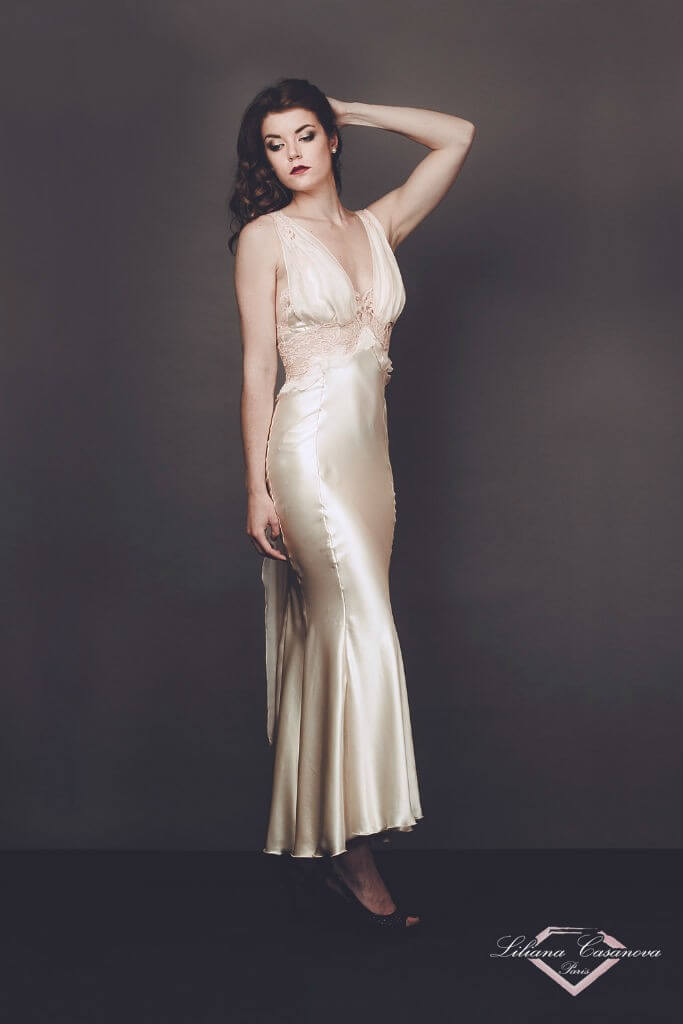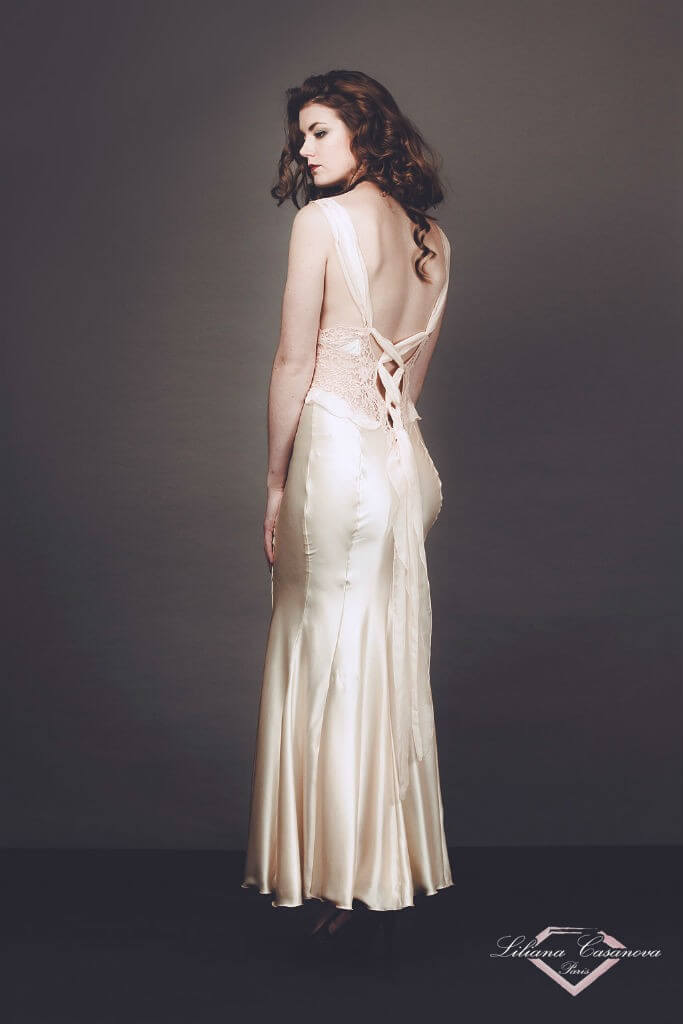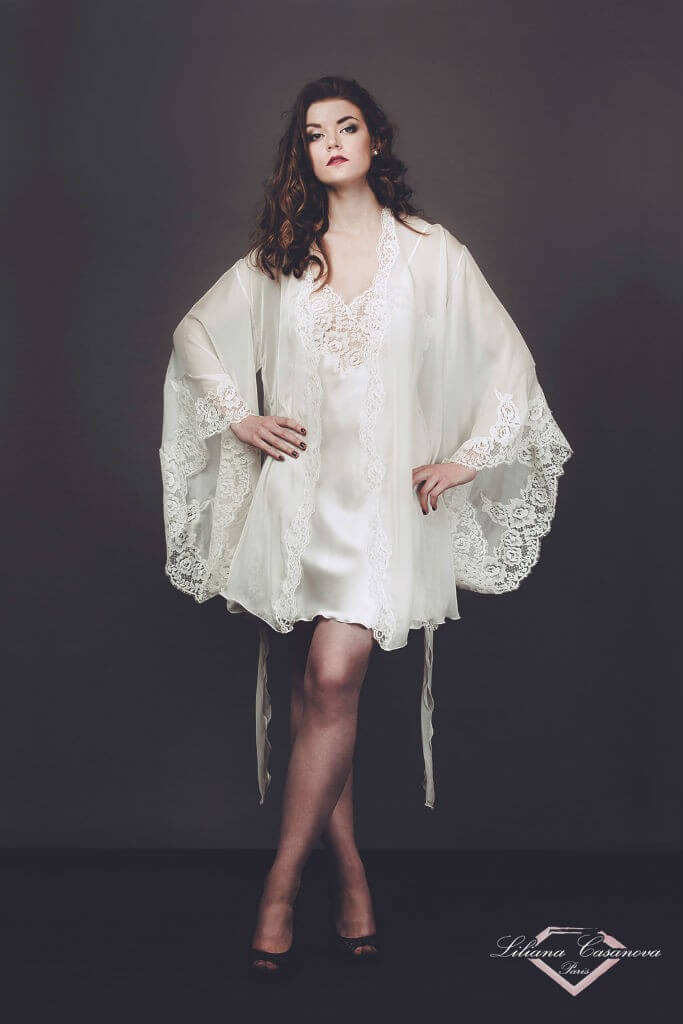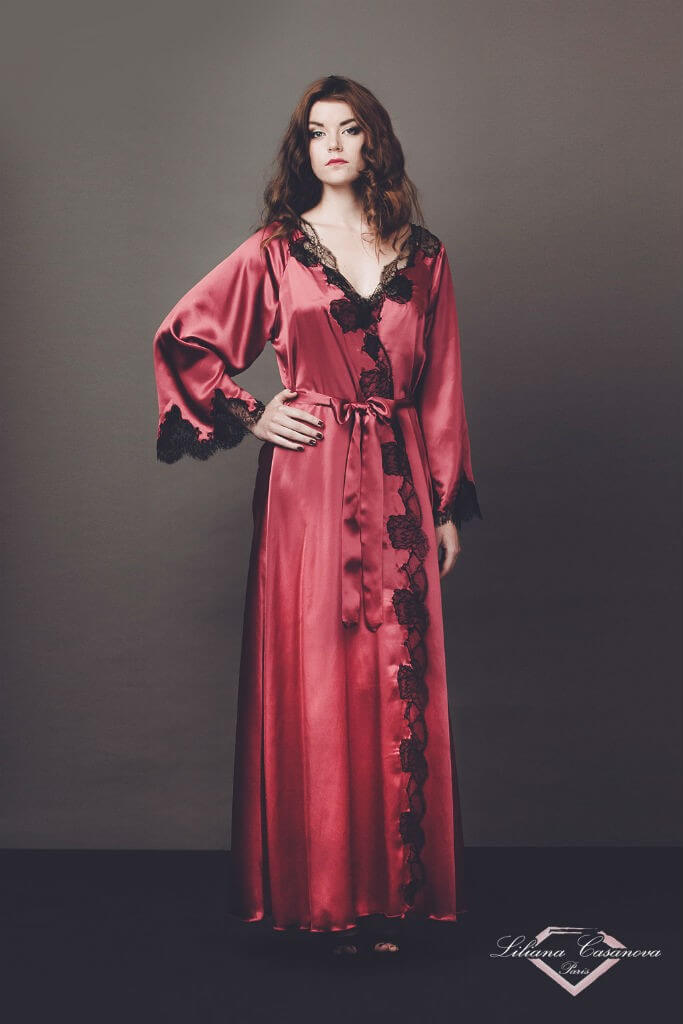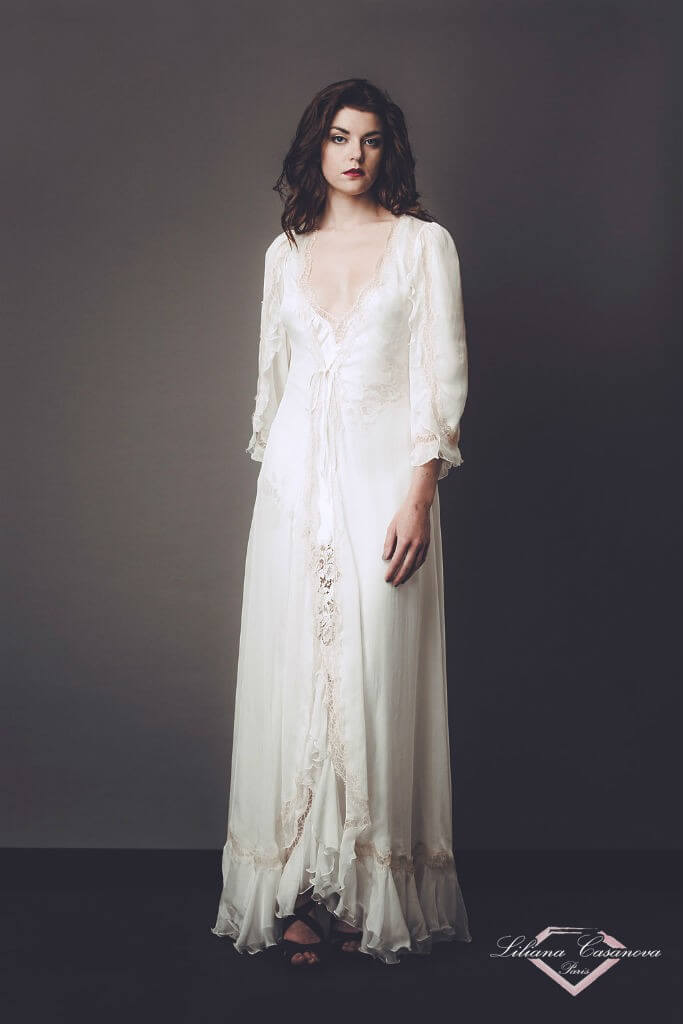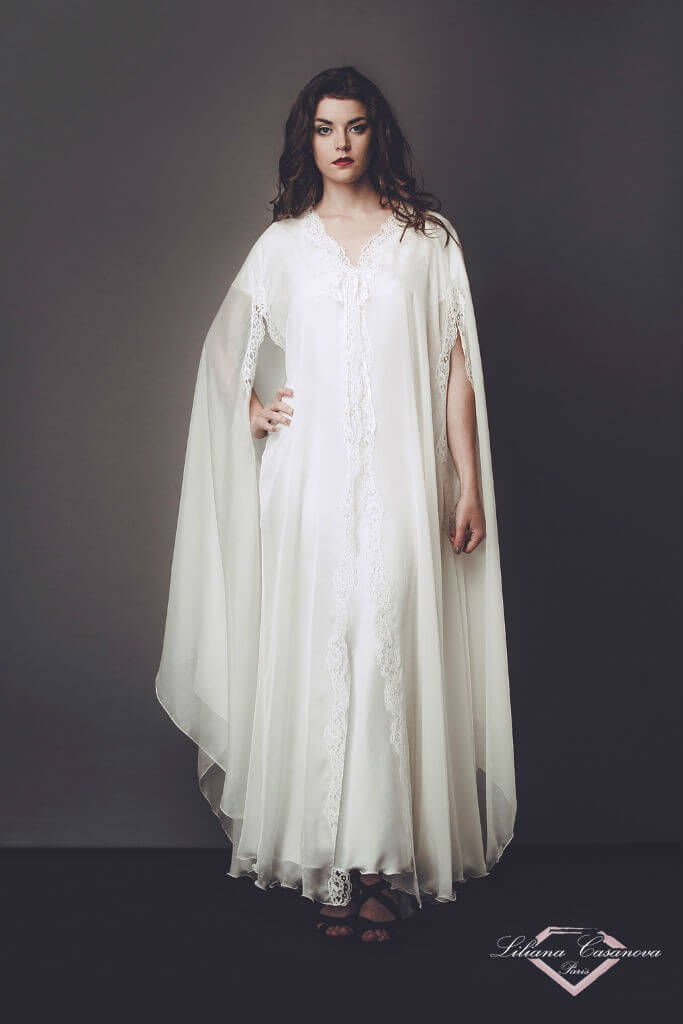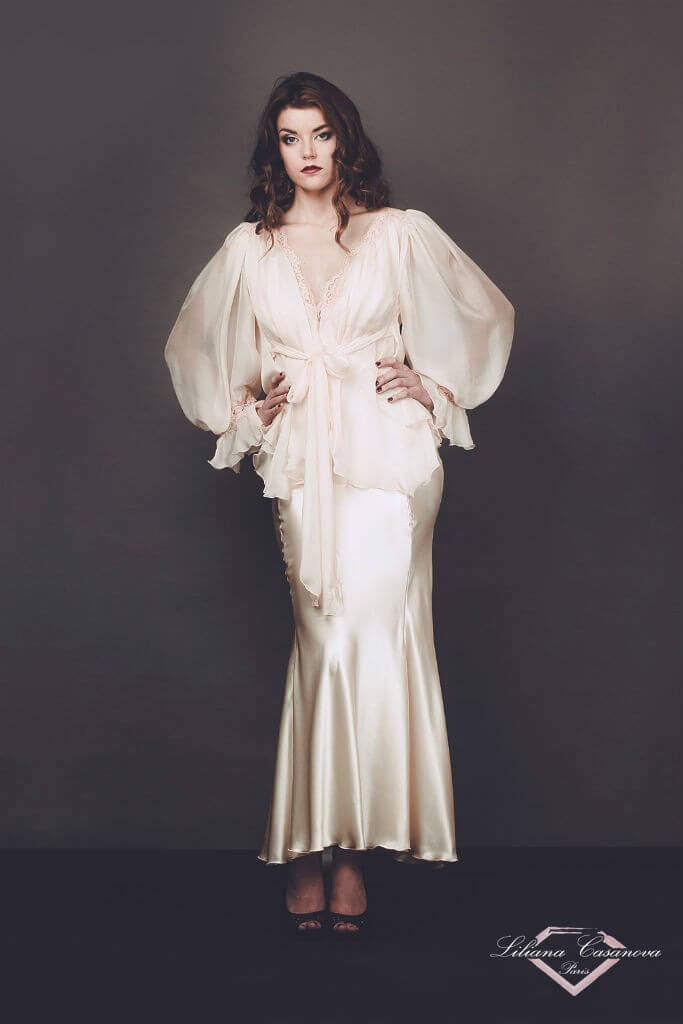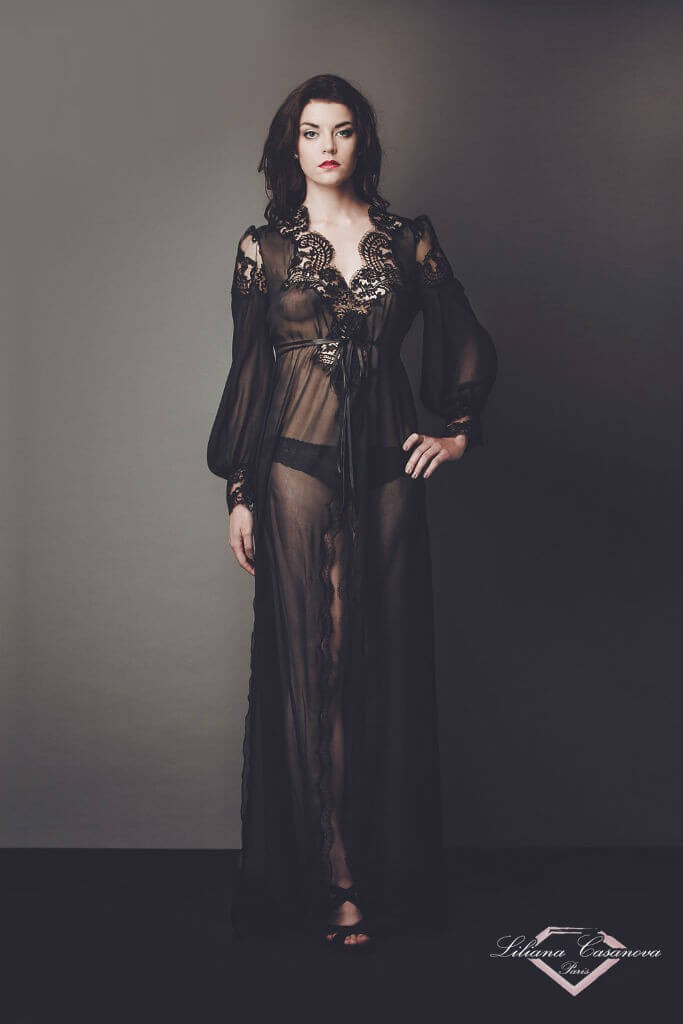 What do you think of Liliana Casanova? Are you excited at the prospect of made to measure French lingerie? Which look is your favorite?