Lingerie Wishlist: Agent Provocateur 'Francis' Faux Pearl Embellished Silk Satin Robe
Disclosure: This article contains affiliate links.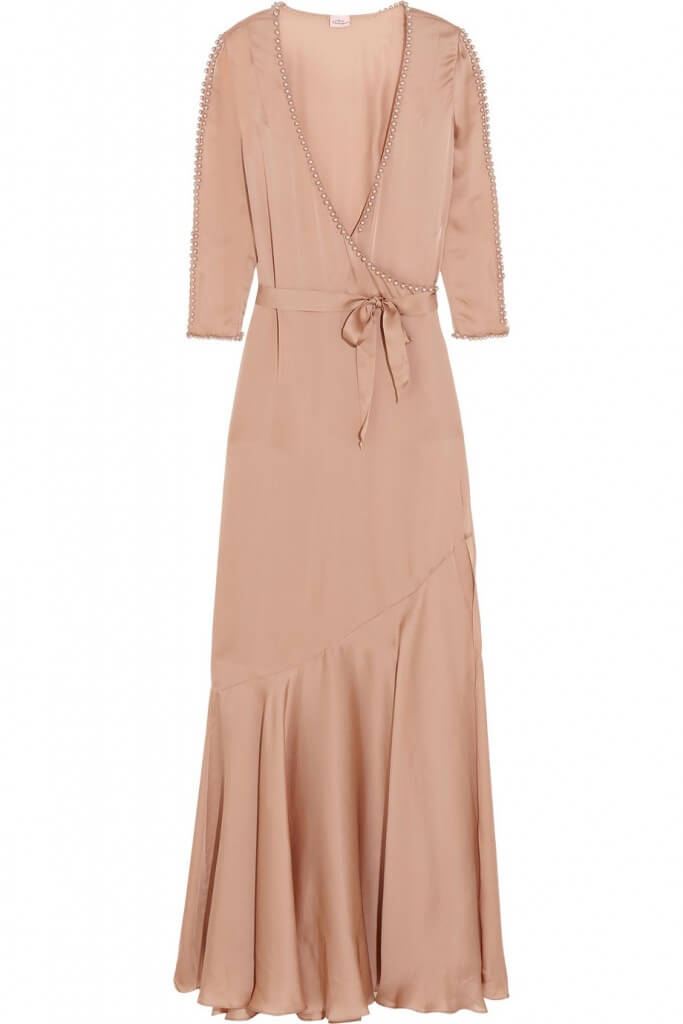 I confess, I struggled a little before posting this article. As a Lingerie Wishlist feature (our recent replacement for "Lingerie Lust Objects") this item will automatically be out of the price range for a lot of readers. But after first spotting it weeks ago, I can't stop thinking about it, and when that happens, I take it as a sign that it's time for me to share.
Agent Provocateur is a bit of a contentious name, even on TLA, but what can one expect from a label that, for many people, is synonymous with luxury lingerie? AP has become the name in expensive, high-end intimate apparel, and they have the sort of brand recognition most companies can only fantasize about.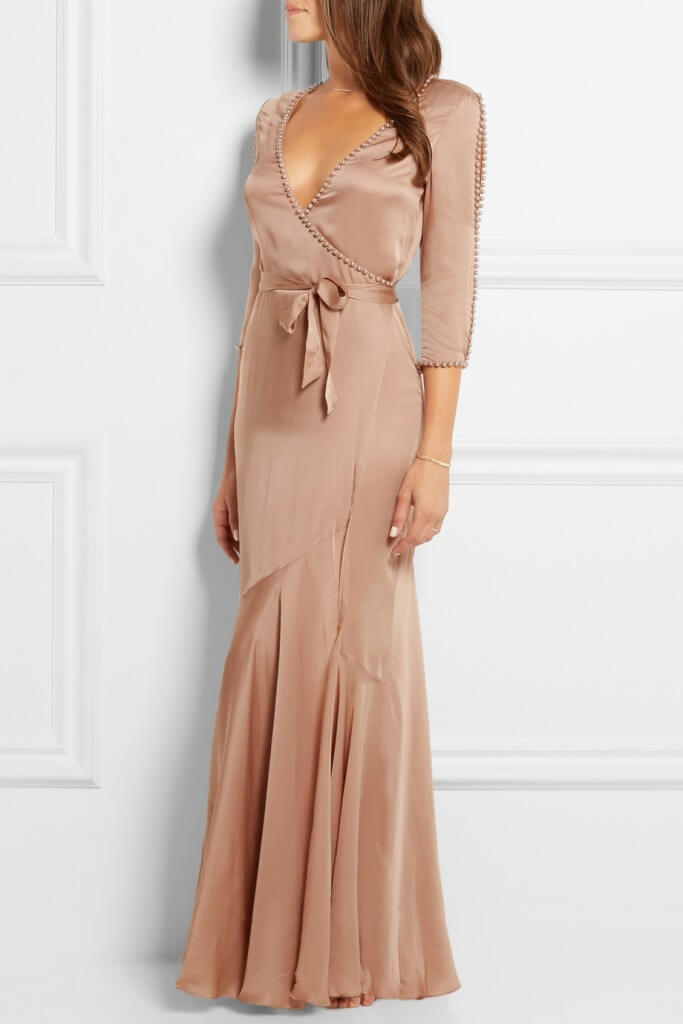 Around this time of year, as the weather grows colder, my attention shifts towards robes and dressing gowns. A robe can instantly make those dark and wintry hours at home both more comfortable and more glamorous. They can also add another layer of modesty (and warmth!) when you're traveling, which can be important when visiting friends and relatives over the holidays (especially if you tend to run a bit chilly).
While I have my everyday fleece and knit robes that are meant to be banged up and tossed about, I also keep a few more dramatic robes in my closet for the times I'm feeling a little extra fancy. Were I able to indulge in the extravagance that is Agent Provocateur's Francis Silk Satin Robe, this would go in the extra fancy category.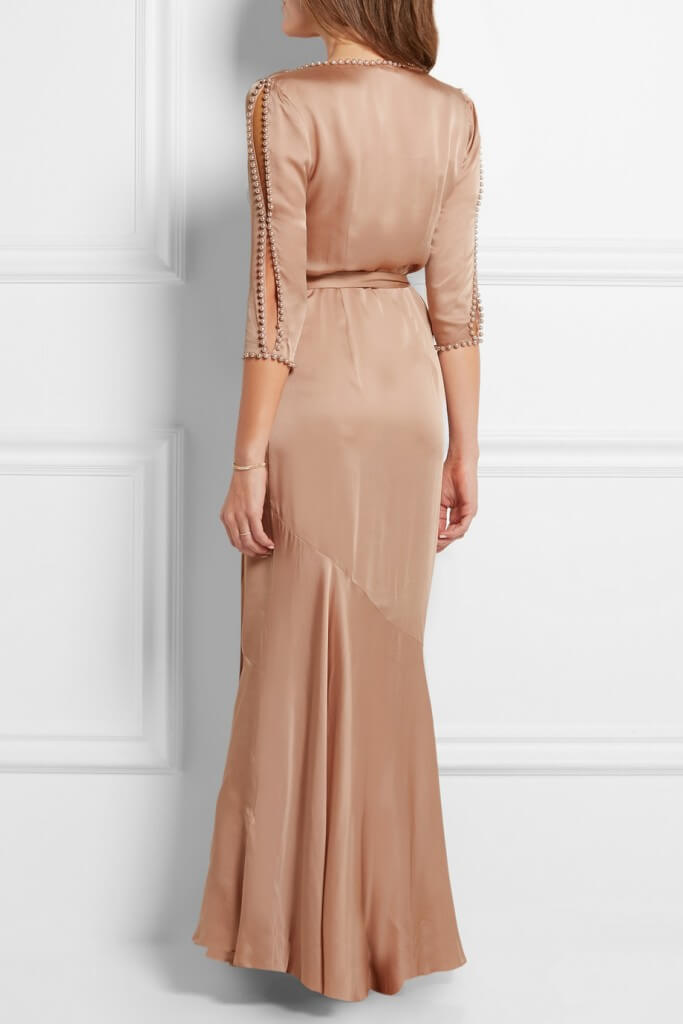 There's so much I like about this robe that it's hard to know where to begin. The color, to start, is simply gorgeous --- a lovely, vintage-inspired shade of antique rose that seems reminiscent of 1920s lingerie. Though I'm no designer, even I can recognize a bias cut hem when I see one, and the vast expanse of silk satin contributes to the undisguised opulence of this piece. And those sliced sleeves! I can't even deal with them right now (though I have to say I do wish they were a bit longer and perhaps billowy... 3/4 sleeves aren't a personal favorite of mine).
However, the best detail on this robe is the faux pearl trim. Not only does it make me wonder about the original dressing gown that obviously inspired this piece, it also adds a layer of texture, a slight disruption to the liquid smooth silk. Fictional me would wear this in my mansion overlooking the Big Sur coastline with a glass of Sonama County rosé in hand. Real life me... well, real life me loves to dream.
AP's Francis robe retails for $1,390. At the time of this writing, it appears to only be available at Net-A-Porter (perhaps an exclusive?). Sizes are S/M and M/L,  and an item like this is very much dry clean only. I imagine it's also limited edition and/or seasonal, but we'll have to wait to see if it appears anywhere else first. I'm quite curious.
What do you think of this robe/dressing gown? If money were no object, would you buy it?