Lingerie of the Week: Bones Lingerie Bats and Stars Bralette Set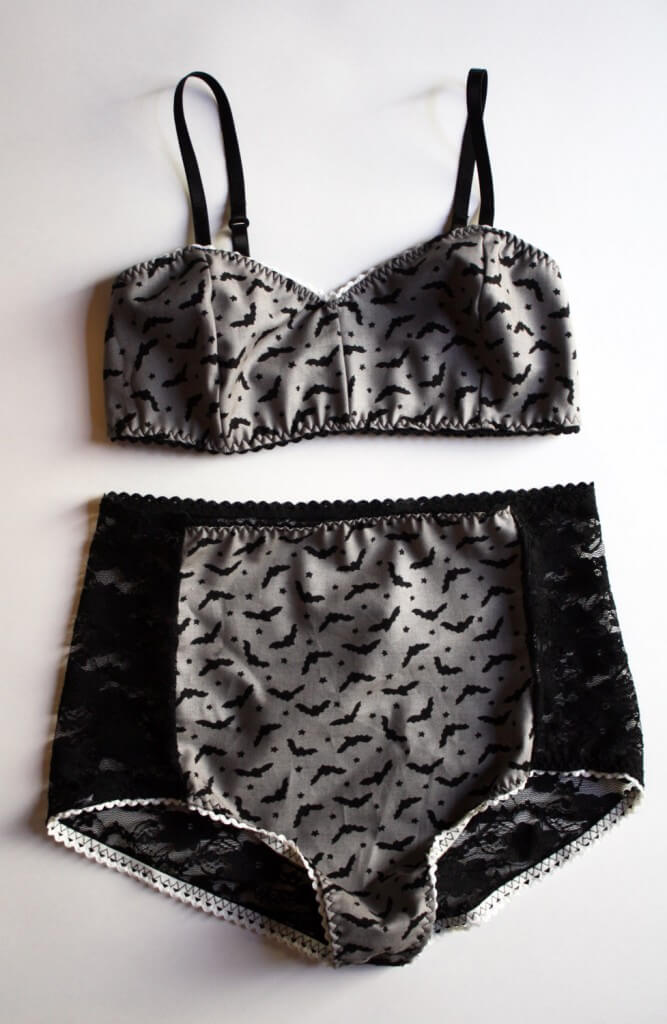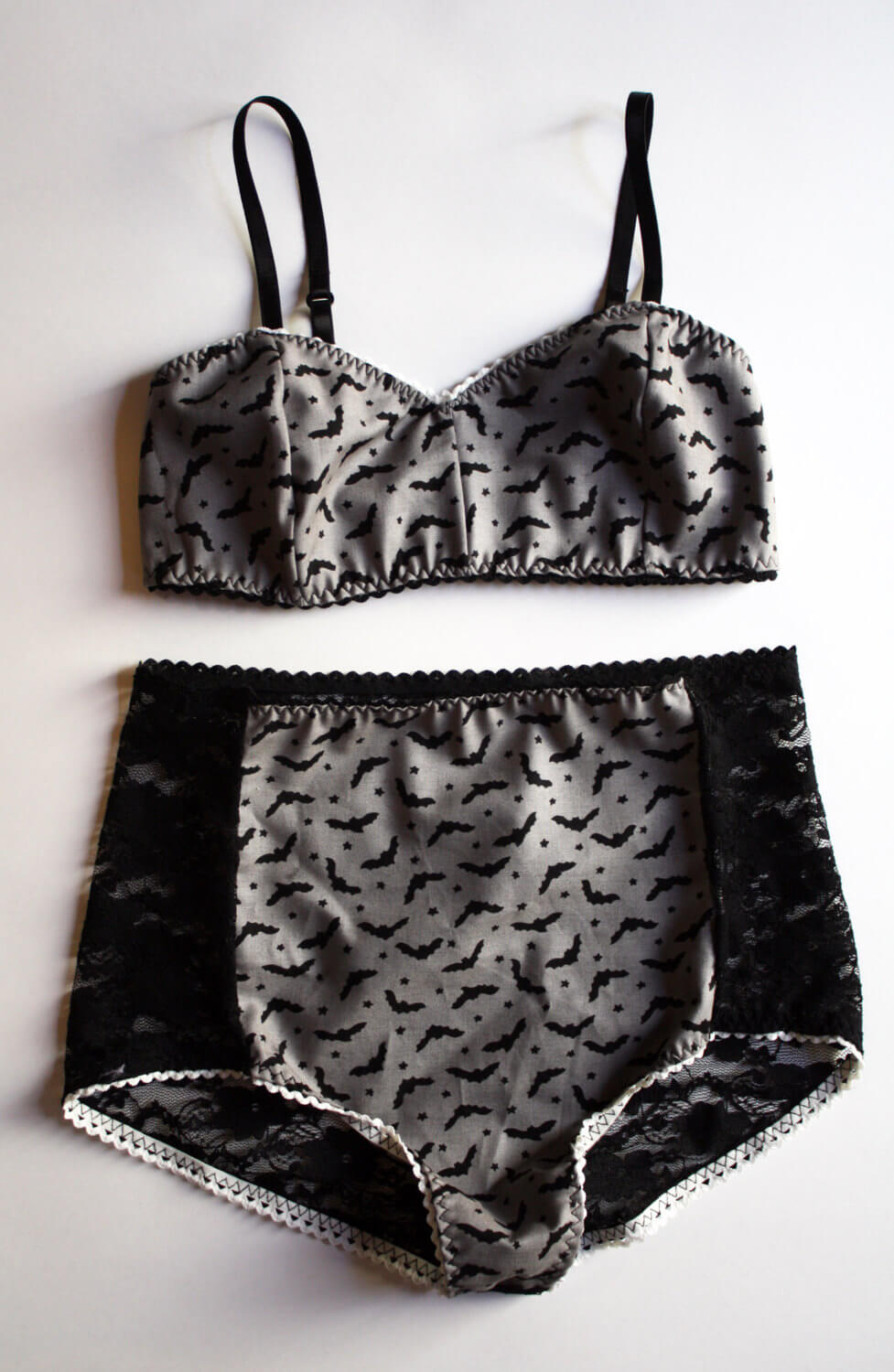 This week's Lingerie of the Week is brought to you courtesy of Denocte, who writes the lingerie blog Kurvendiskussionen (and has been killing it lately).
For 2015, I wanted to do something kinda sorta Halloween-themed on TLA, but I didn't want to do anything really costumey. That may sound counterintuitive (especially if you're new to The Lingerie Addict and were hoping for a Halloween costume guide), but traditional "sexy costumes" have left me feeling more or less underwhelmed for awhile. While I understand their appeal, it's the same formula year after year, and I can only see so many sexy versions of this, that, or the other thing before I feel like I'm being lulled to sleep.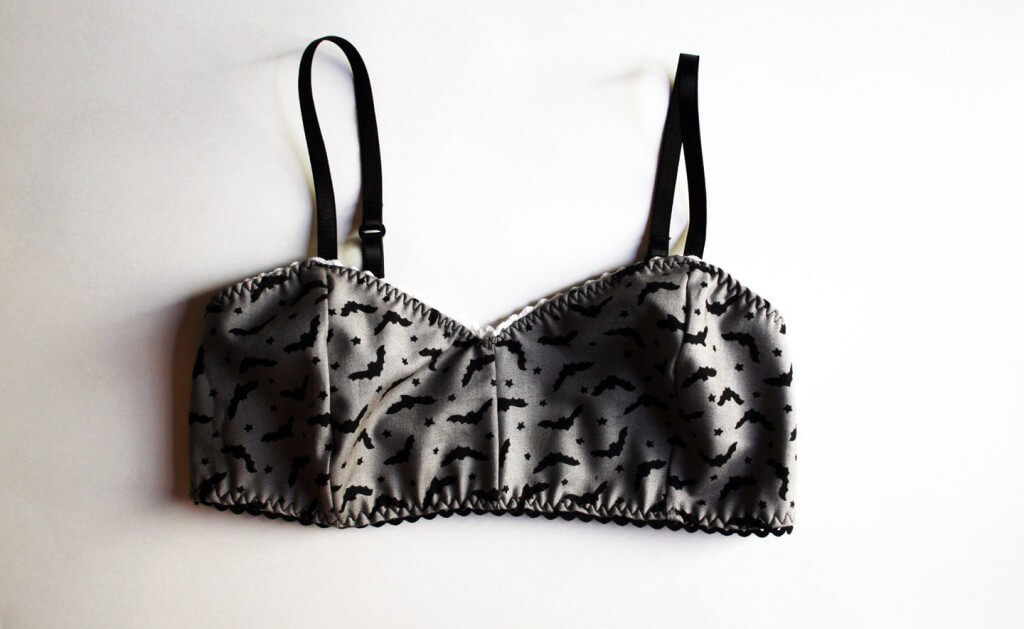 Halloween-inspired lingerie seems like a fun way to indulge in the ghoulish holiday, but also have something cute and fun to wear afterwards. After all, it's not as though your underwear expires on November 1st.
Denocte shared this charming Bats and Stars Lingerie Set by Bones Lingerie earlier this week, and I immediately knew it had to appear on the blog. Not only is the theme perfectly Halloween-friendly, it's inexpensive ($62 for both pieces, an incredible value for made to order lingerie), and available in custom sizing. So if you're wanting some camptastic, slightly spooky knickers, but can't usually find them in stores, Bones Lingerie has you covered.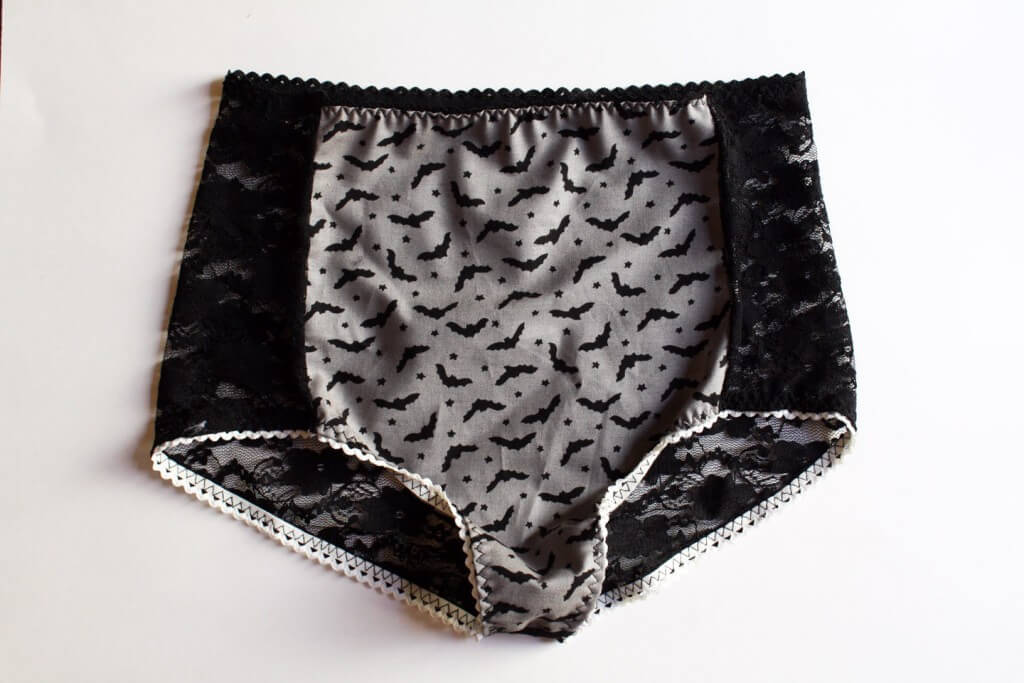 Halloween is quickly approaching (only 10 days to go at the time of this writing), which does mean that you need to buy sooner rather than later if you're hoping to have this set for October 31st. In fact, I would get in touch with the designer now to make sure there's still time to ship and receive before the holiday (Bones Lingerie is handmade to order, and people can only sew so fast). Having said that, if you are able to get in time, I can't think of a better pair of knickers to wear for All Hallows Eve.
Have you purchased your Halloween costume (or Halloween lingerie!) yet? What will you be this year?