Playful Promises Lingerie S/S 2016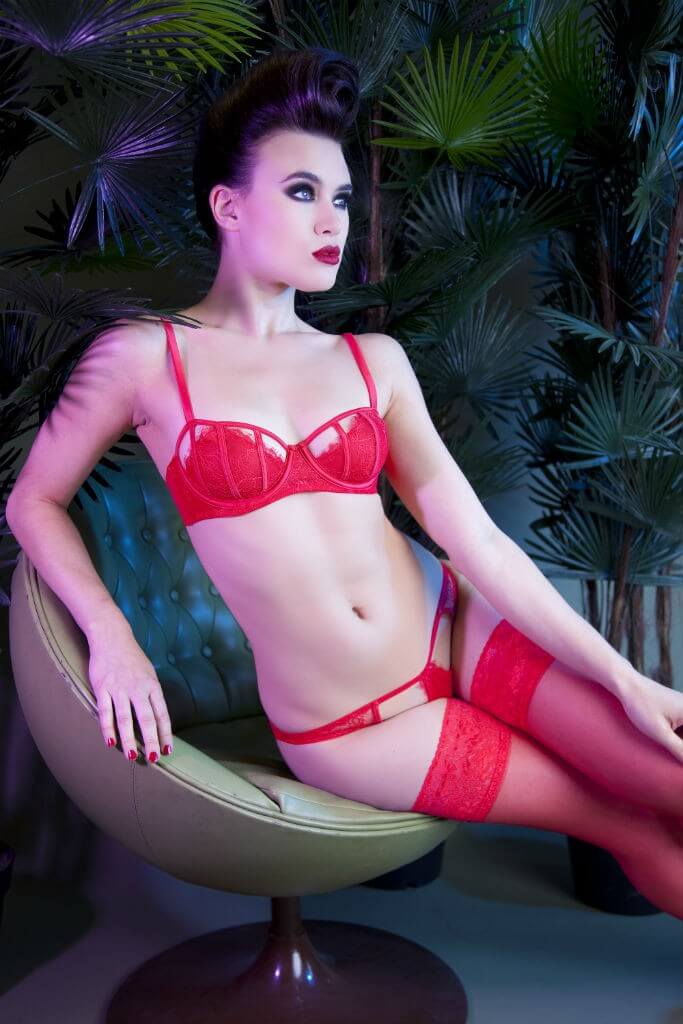 In an industry that usually plays it safe, shying away from bold prints and silhouettes and compromising on sizing, Playful Promises is breaking the mold. This independent brand has been slowly growing, developing a distinctive point of view while embracing its commitment to expanding its full bust offerings. Their Spring/Summer 2016 collection is a delightfully fashion forward blend of retro and modern, whimsical and classic, edgy and romantic.
Several core styles from A/W 2015 have been reworked for Spring in unique prints that are fresh and dynamic. Sure there are florals, but there are also vivid butterflies, Russian folk embroidery motifs, and frenetic abstracts. Slickly styled (as with all of their lookbooks), images nod to the 1920s (flapper headbands!) to the 1980s (Grace Jones hair!). But what is most exciting about the lookbook is Playful Promises' clever use of differently sized models. Many of the brand's bras are now offered up to a G cup, and the use of two models to show both standard and full bust options is a smart move. It gives customers a chance to imagine themselves in the lingerie while also seeing how the fit of the bras changes with larger cup sizes.
There are some new silhouettes offered this season that really up the wow factor. The Rosa bra is based on their popular quarter cup style, which features a satin molded cup that gently curves around the breast. This season lace has been added on the front band and along the edge of the cups, providing a tantalizing tease of nipple for smaller busts and sitting just below the nipple for fuller busts. Quarter cups are a fun way to spice up your top drawer and I'm thrilled that Playful Promises is offering them in expanded cup sizes.
The coordinating cage briefs feature thin straps that curve around hips and criss cross in the back over a lacy ouvert rear (because X marks the spot!). The bikini is also an ouvert style with cutouts in the front for a barely there look. Playfully racy, I like how these knicker styles utilize cutouts instead of illusion mesh so when worn the wearer's skin can show through and be an integral part of the design, regardless of whether the skin is light or dark. Too often illusion mesh can be problematic with a wide range of skin tones.
Another standout range is Ada in the prettiest shade of peach. Designed with a shell motif (and the color of the inside of a seashell), the balconette bra has a sweetly scalloped design along the edge of the cup. The coordinating high waist knicker is crafted of sheer mesh with a shell applique on the front. I can't see this without thinking of Boticelli's Venus emerging from the sea. And that's a good thing!
Lastly, the Angelina bra is sure to be a hit for Valentine's Day. A barely there triangle of lace is held in place with a cage entirely crafted of vertical channels. The play of linear elements against texture, of hardness against softness, is intriguing. The cutaway knickers (mentioned above) mirror the triangle of the lace and reminds me of a cheeky fig leaf. It's all a super fun game of peek-a-boo!
If you read Karolina's recent review, you'll know that Playful Promises is also committed to well-crafted design at a competitive price point that makes it easy to indulge in a little splurge. Panties in the collection range from $25-47, bras from $31-78, and the bolero is $110. Bras are available in band sizes 32-36 with cup sizes A-G. Knickers are available in XXS-XL, fitting hip sizes around 33 to 42" (or US dress sizes 2-12). Items from the collection will begin rolling out in November, with the full collection available in January (just in time for Valentine's Day!).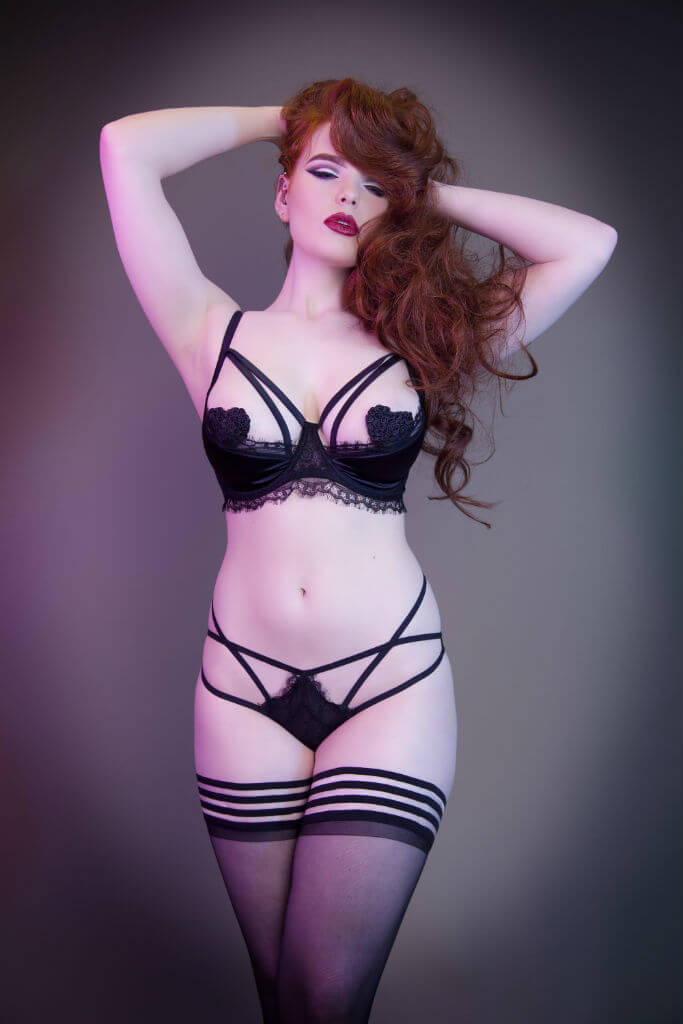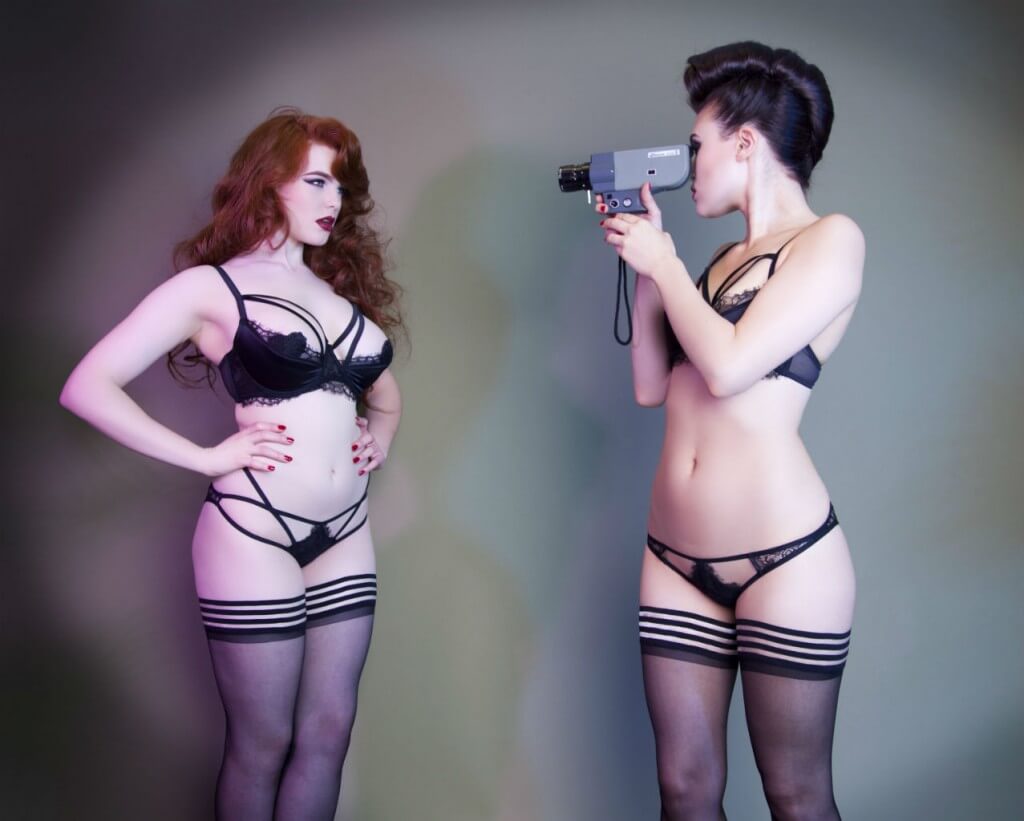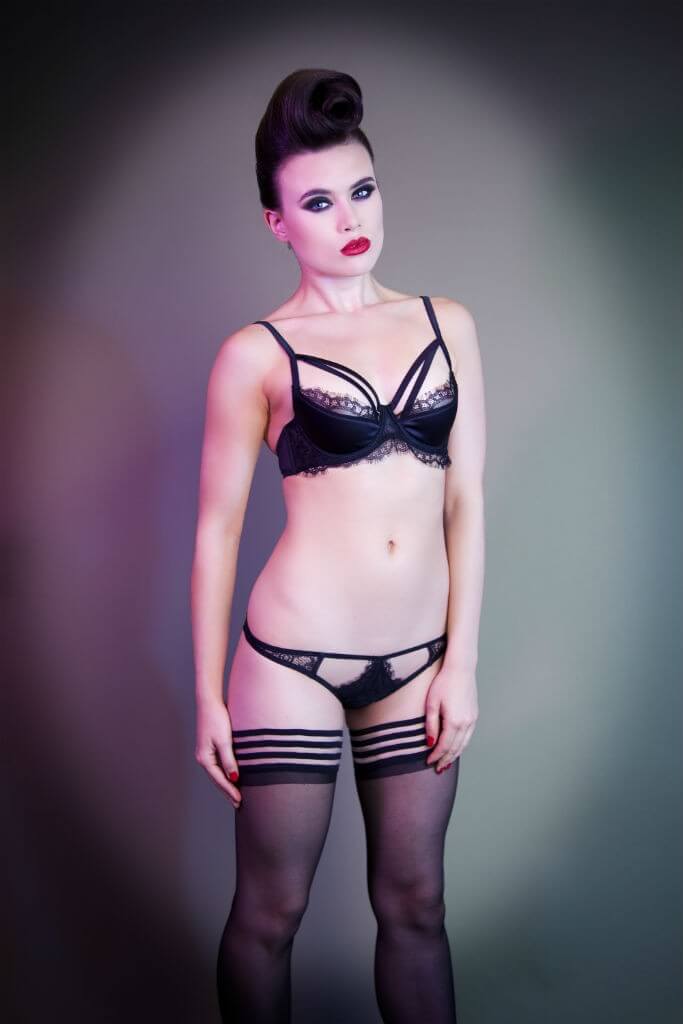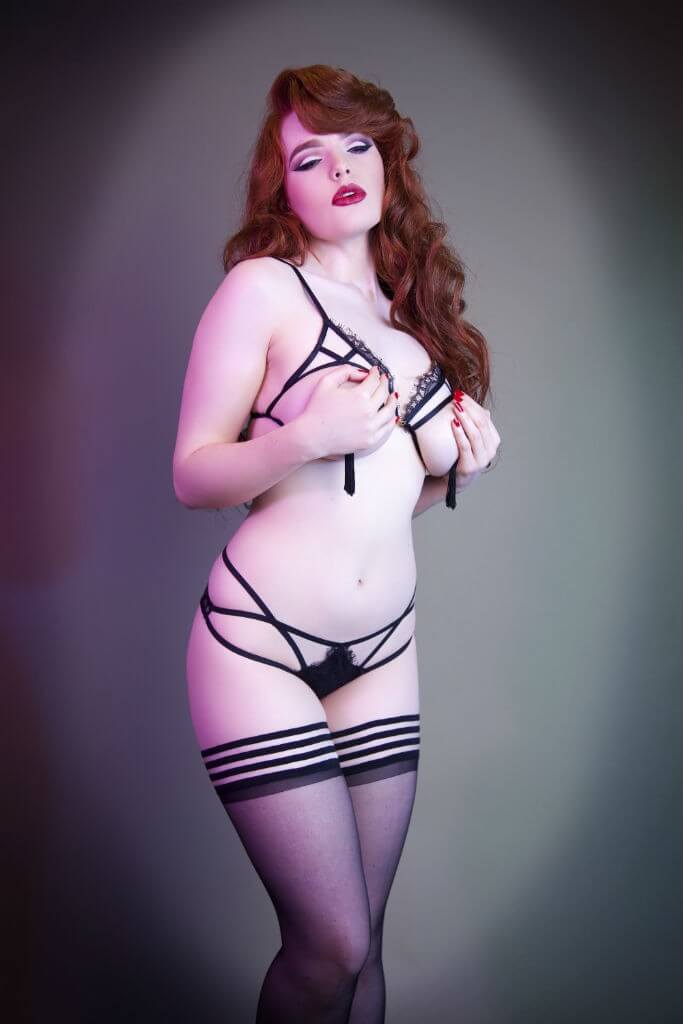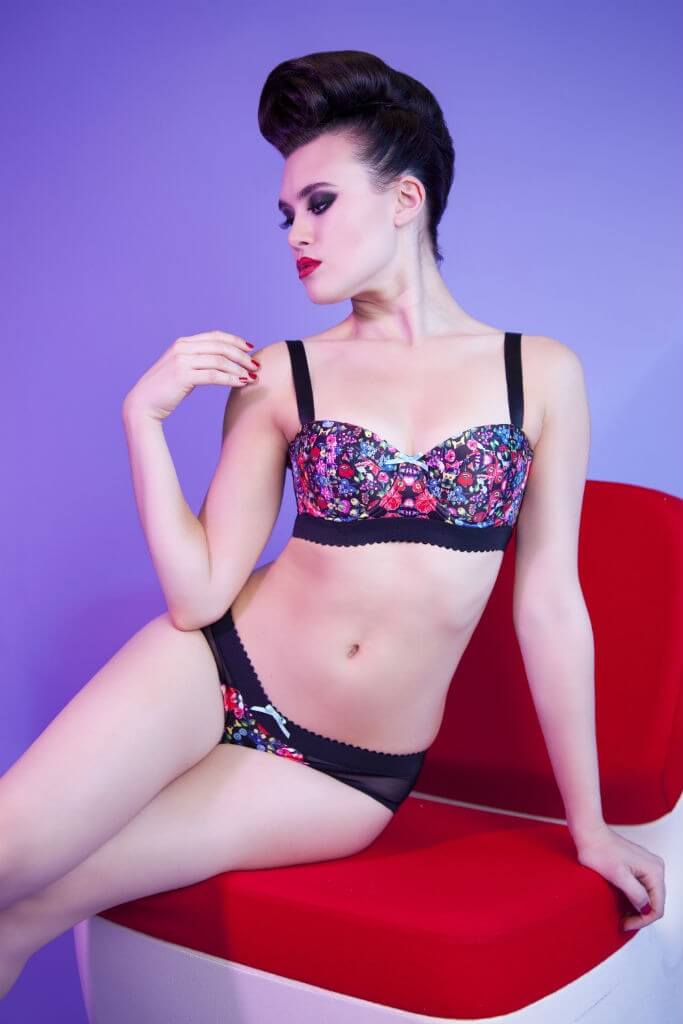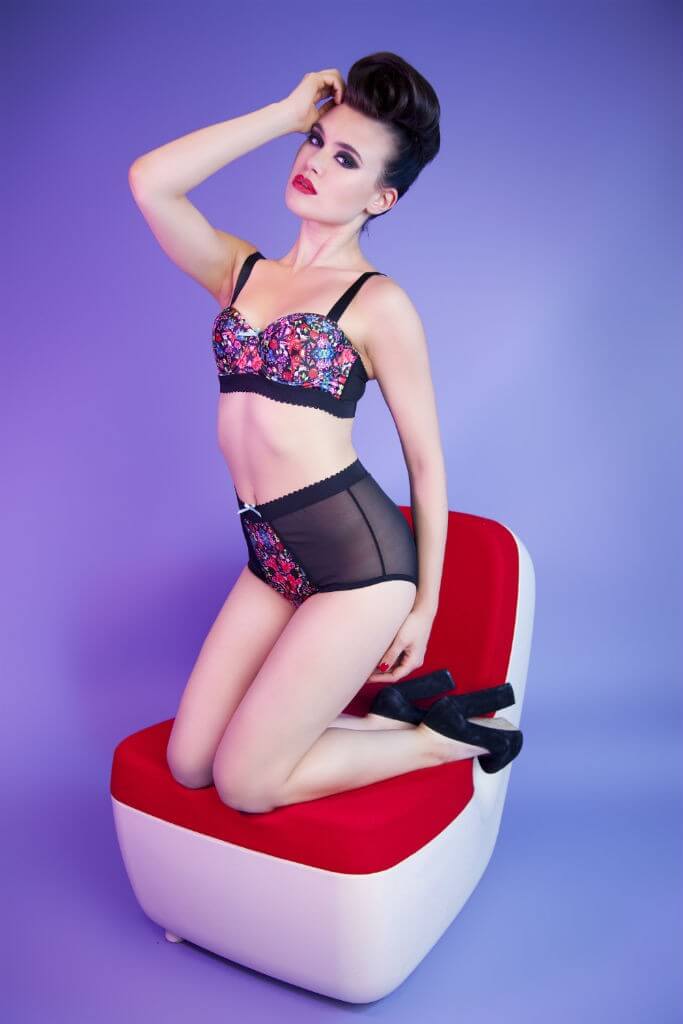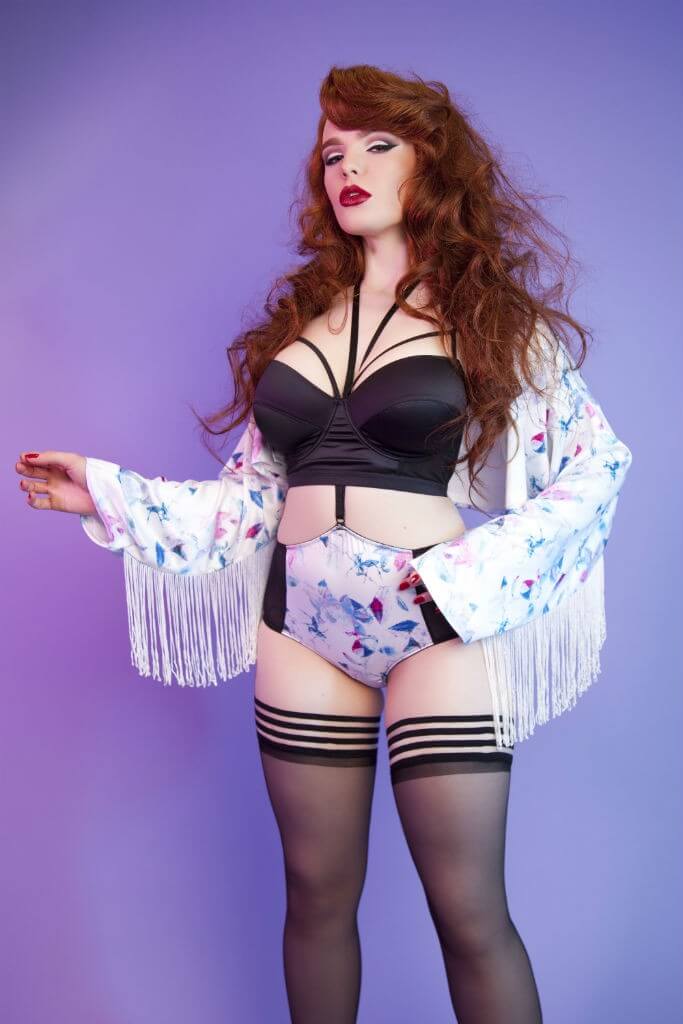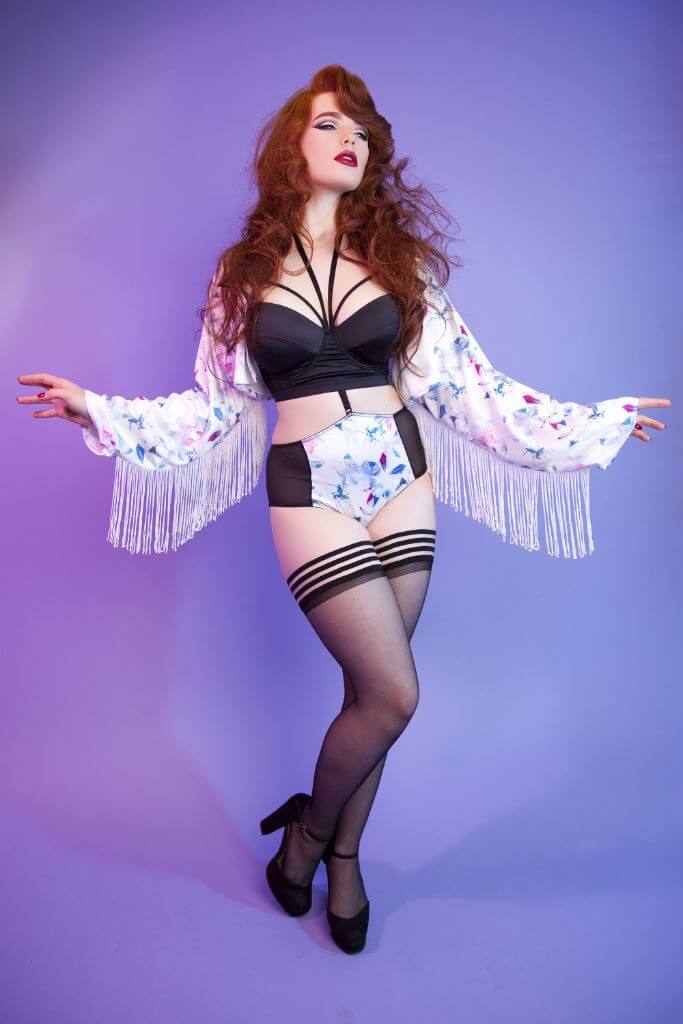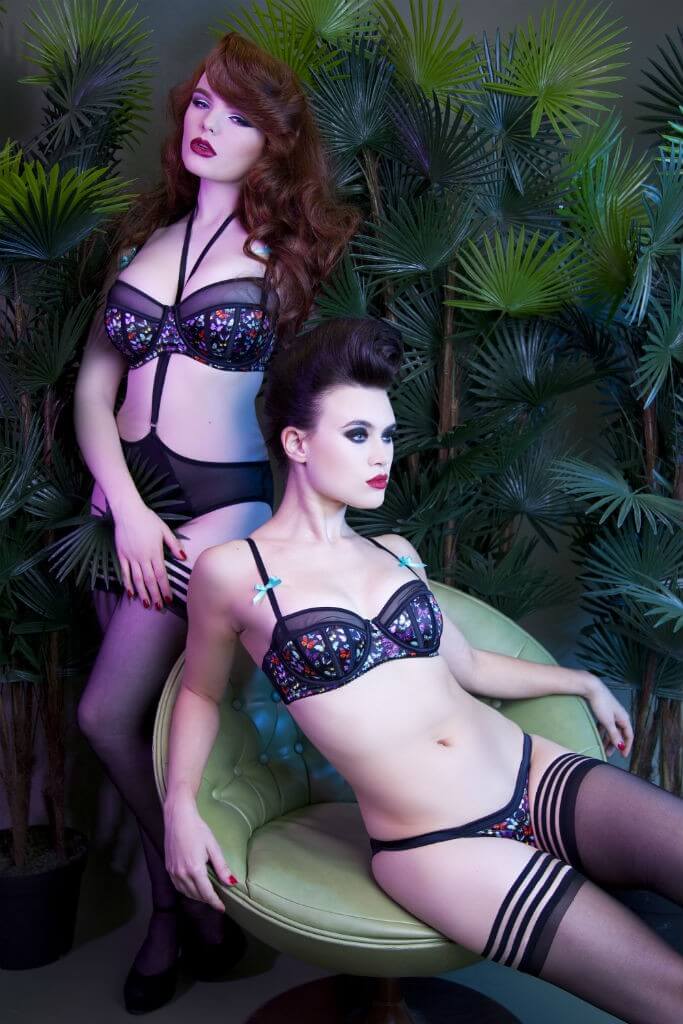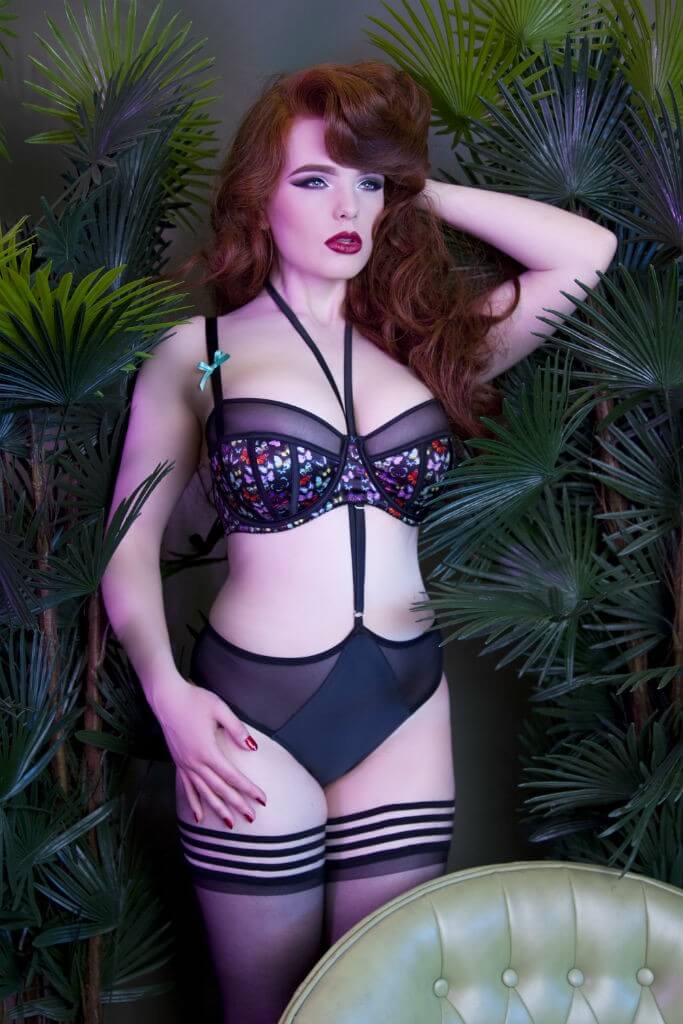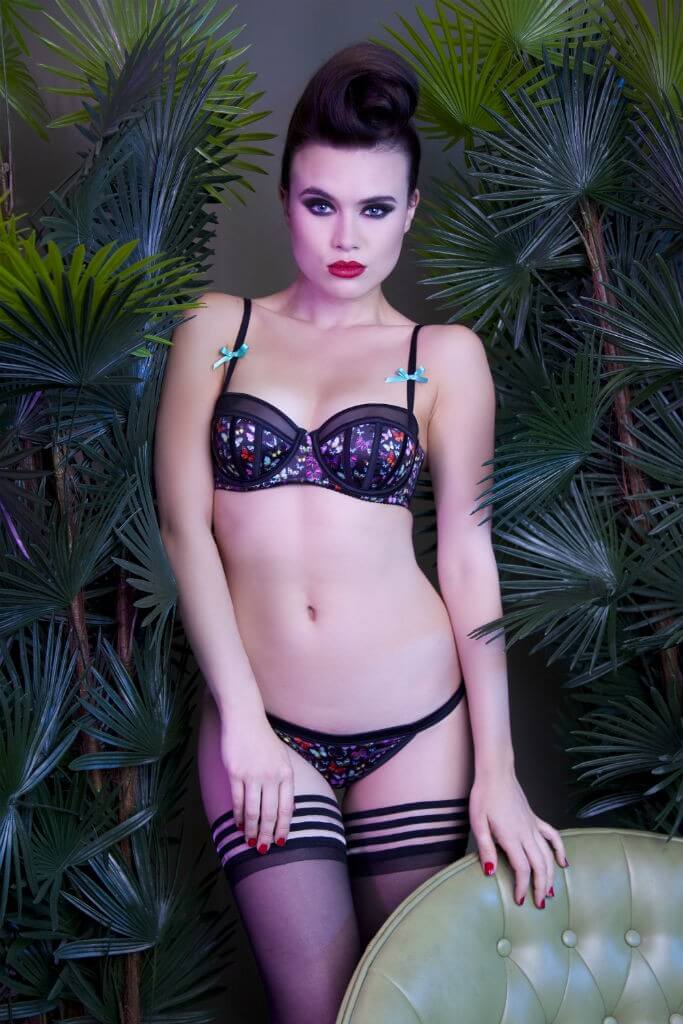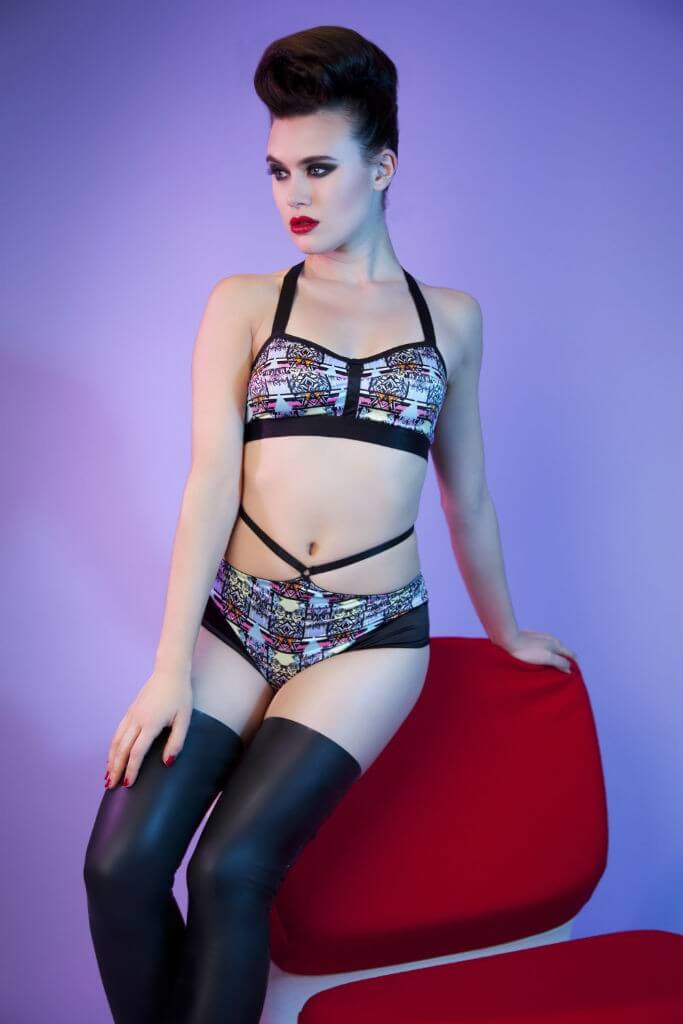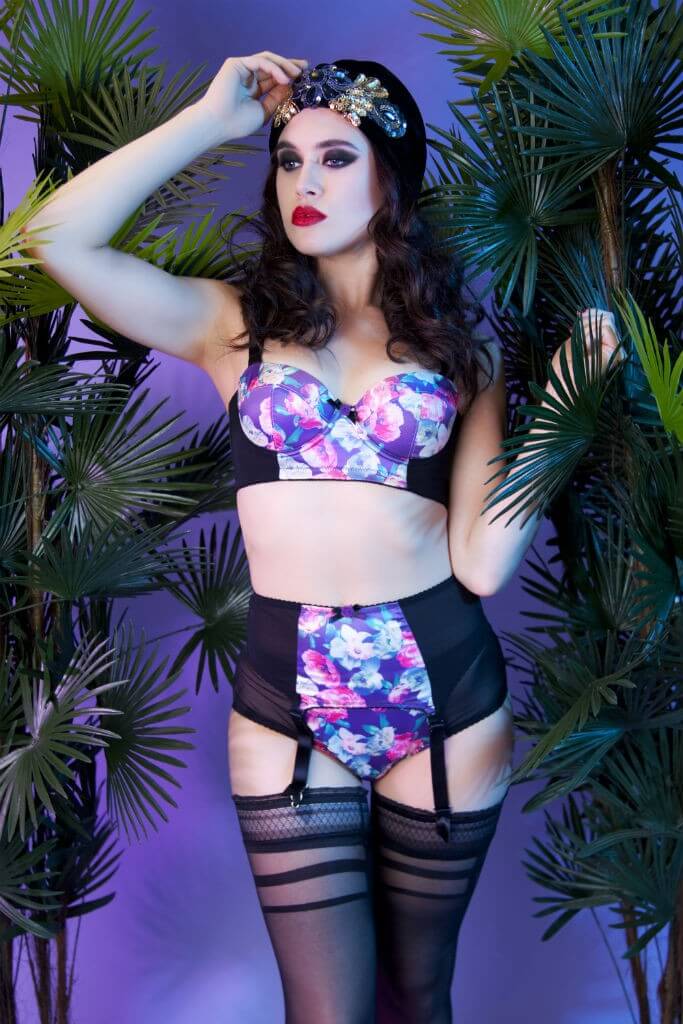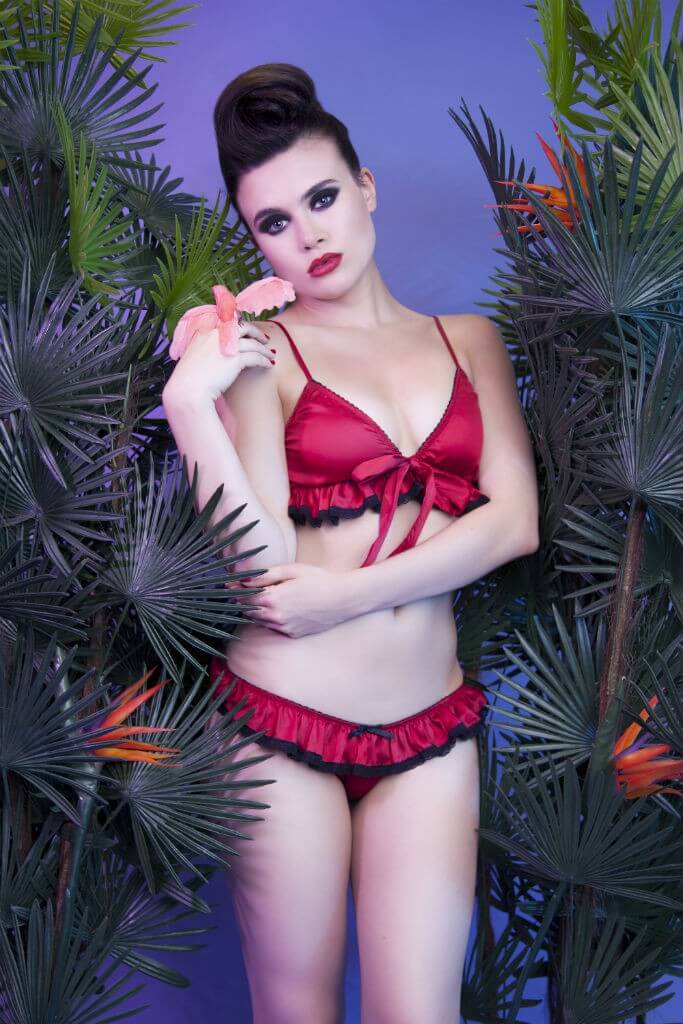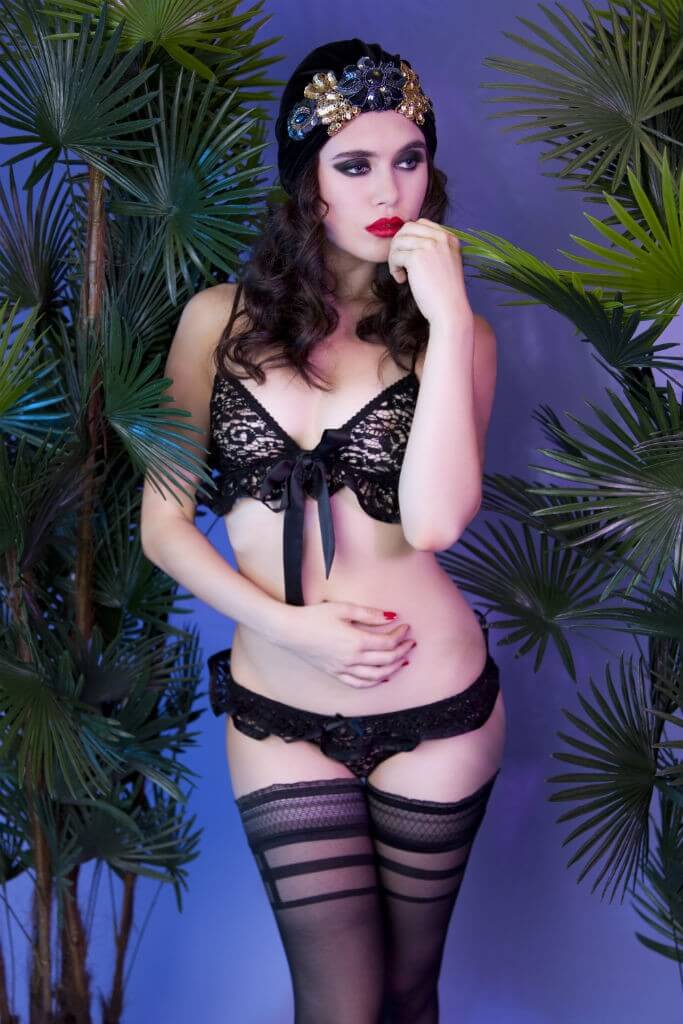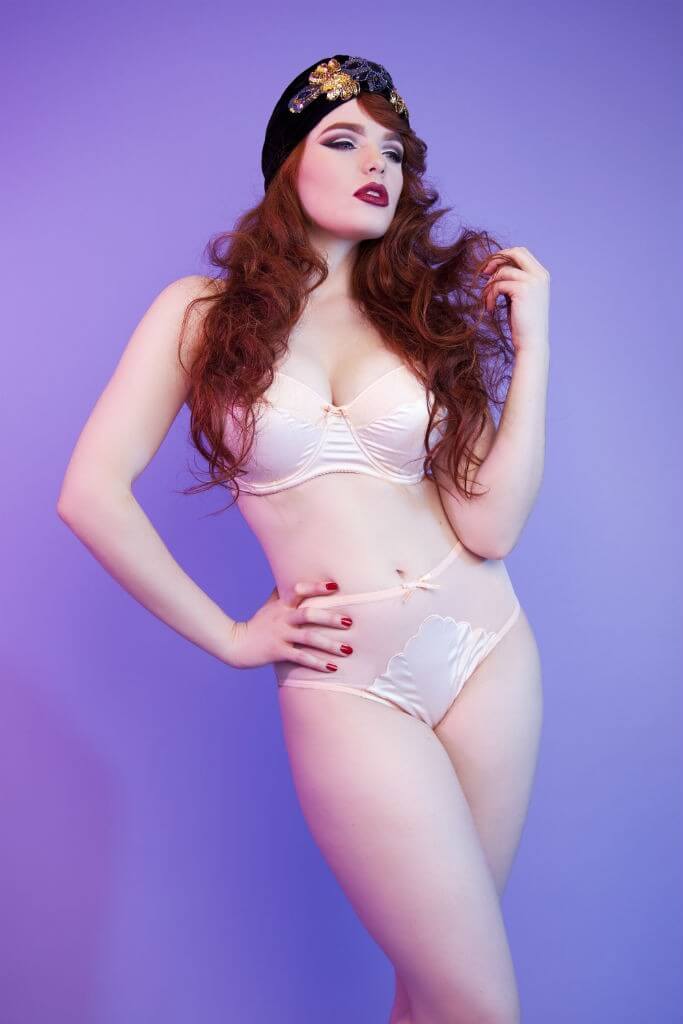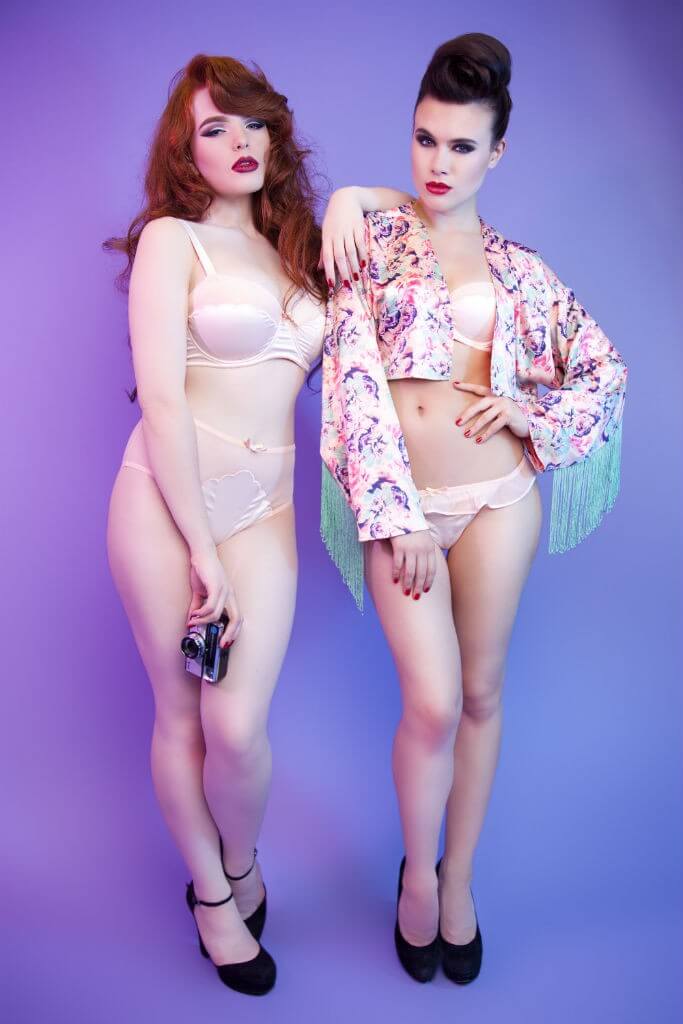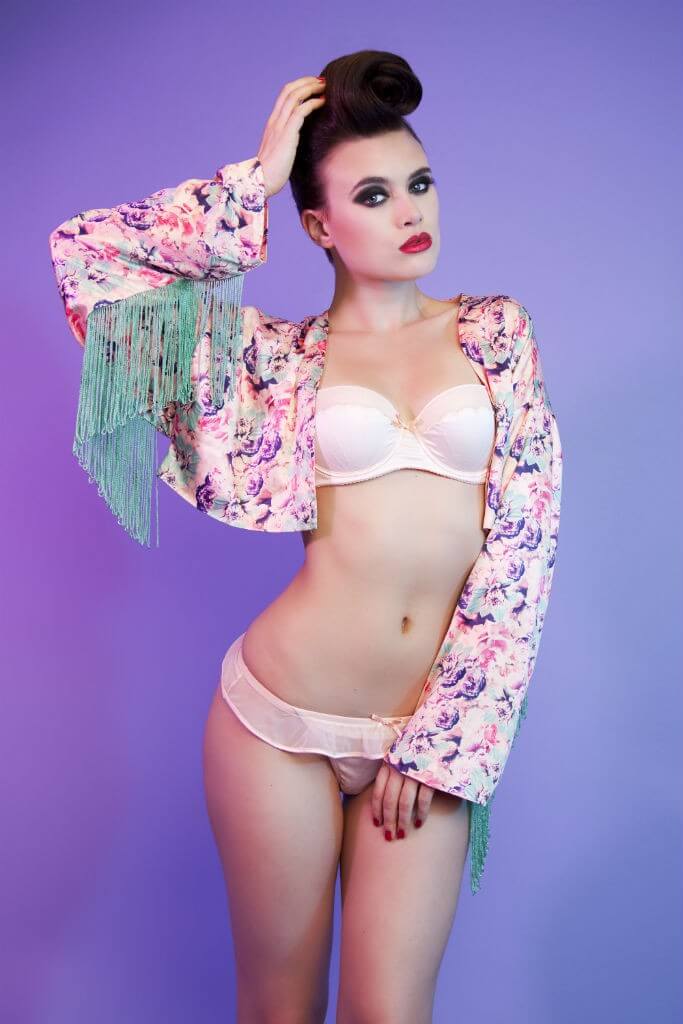 What do you think of Playful Promises' S/S 2016 collection? Are you excited to see full bust sizing up to a G cup?