Meng SS15: Beautifully Opulent Beachwear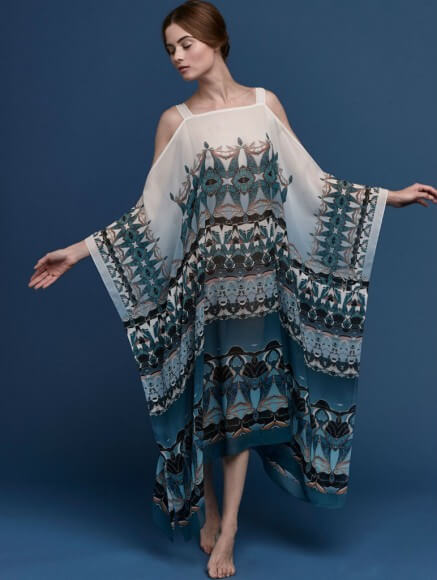 Meng Zhang's self-titled luxury lifestyle brand, Meng, is one of the most exciting things to hit the lingerie industry in the last year. In an industry that seems afraid to take risks, Meng is a rare and brightly colored jewel. This print-driven brand is creating some of the most beautiful textiles on the market, bringing the beauty of nature to life and transporting the wearer to the realm of fantasy. From graphic swirls inspired by the mythical Phoenix that take flight across silk, to the bursting of flowers in bloom, Meng creates pieces that are truly wearable art.
The brand's earliest collections of decadent robes won Meng our best loungewear brand of 2014. The brand was also a major highlight at lingerie market (and one of our favorite lingerie brands at Curvexpo NY). In an effort to capture a younger audience, Meng has since branched into richly printed resort wear that energizes its sophisticated aesthetic with a more youthful spirit that doesn't take itself too seriously. The result is an incredibly chic collection of silk georgette pieces that effortlessly go from the beach to cocktails.
Painterly, whimsical prints were one of the major trends seen at market, and Meng is a master of storytelling through pattern. Exceptionally well-executed design motifs in the form of repeat patterning are used to great effect. Where most brands utilizing prints will incorporate an all-over print or focus on borders, Meng treats the garment as a whole. Patterns are incorporated either organically or in kaleidoscopic mirror imaging so every element of the garment is beautiful and harmonious, be it a sleeve or a sweeping hem or a deeply cut back. By utilizing cleanly designed garments such as kaftans and tunics, the silks function as canvas, and by extension turns the body itself into works of art. This is especially evident in the movement of the garment where the patterns fluidly shift.
Contrasting color palettes add even further depth to prints that are highly decorative. This is especially evident on the Phoenix and Red Flower prints that utilize bright oranges and reds against smoky teals and violets. Meng, who grew up in China, also incorporates elements of the Chinese zodiac into these pieces, with abstracted thematic elements that speak both to her rich heritage and the brand's dynamic future. The result is an innovative, glamorous collection that is both timeless and contemporary.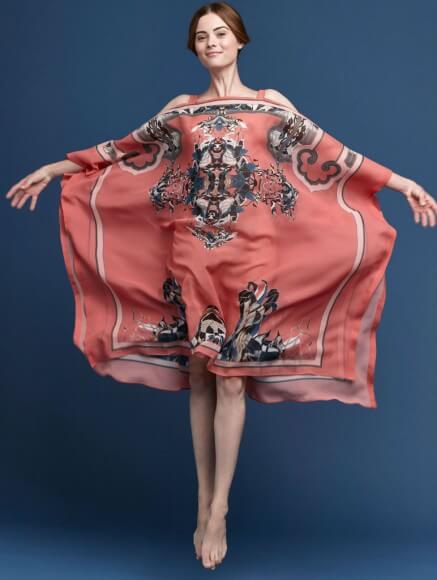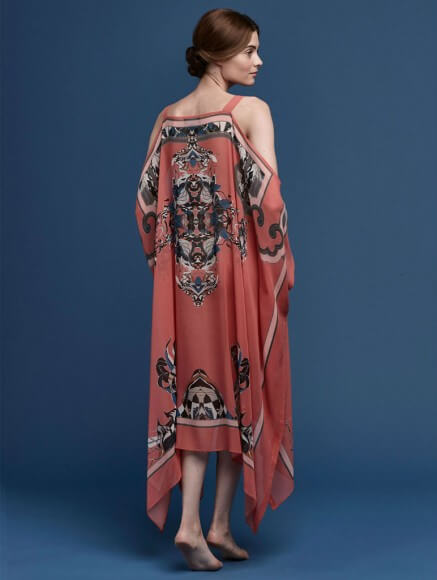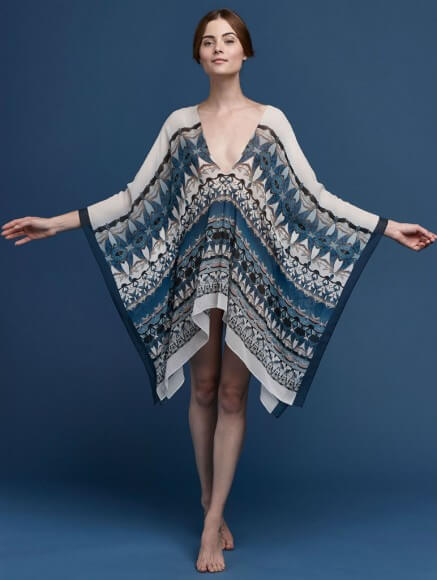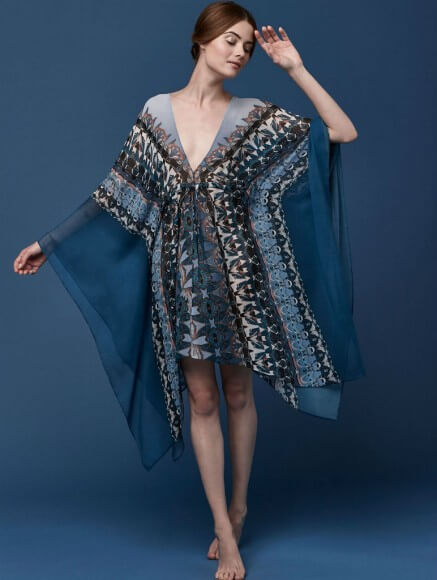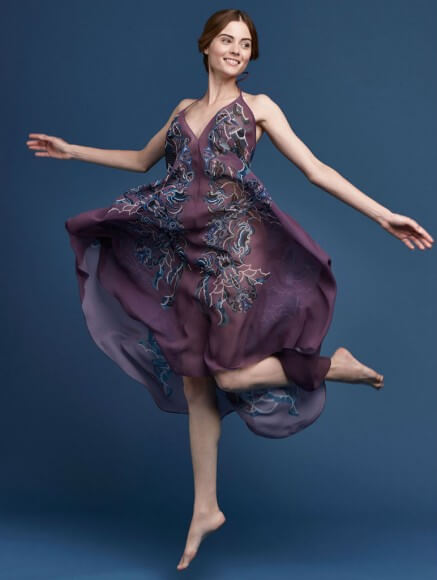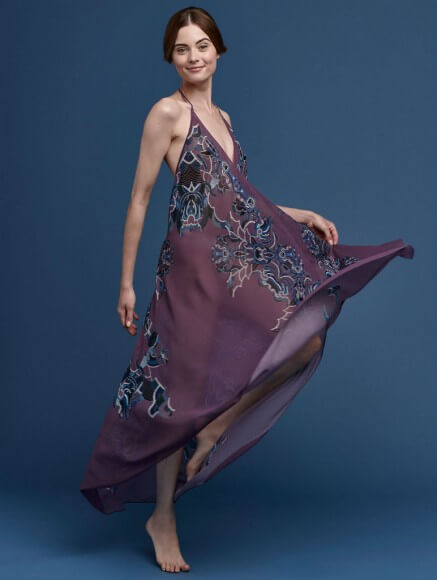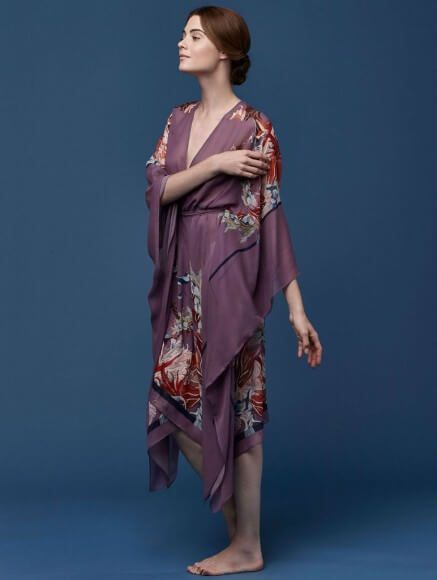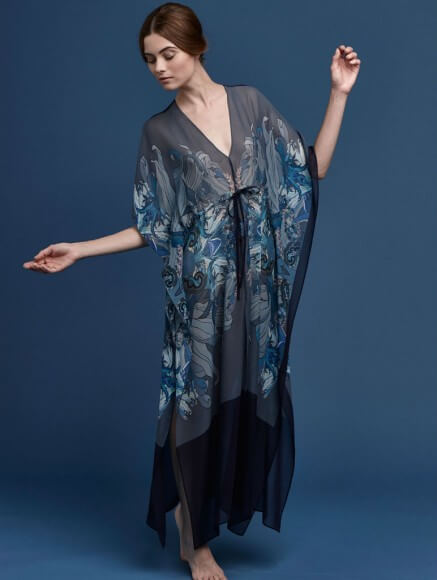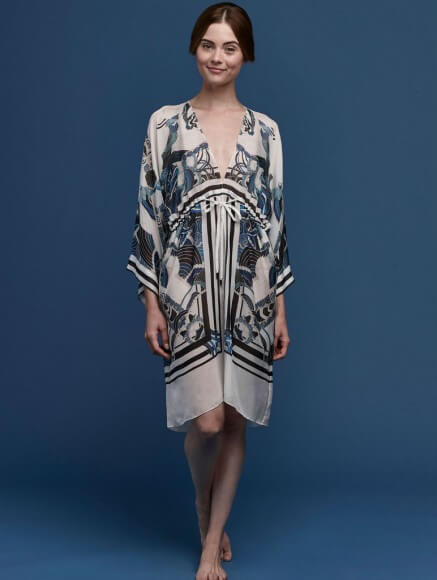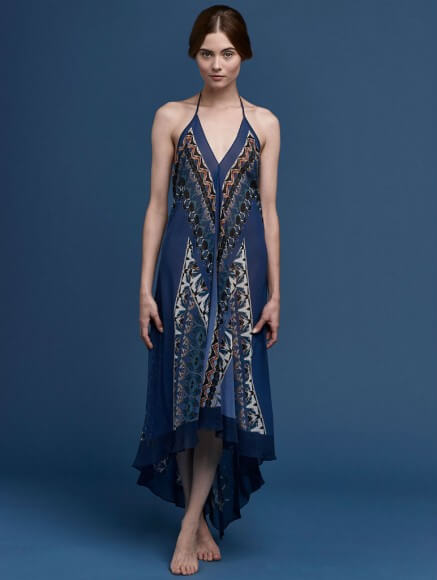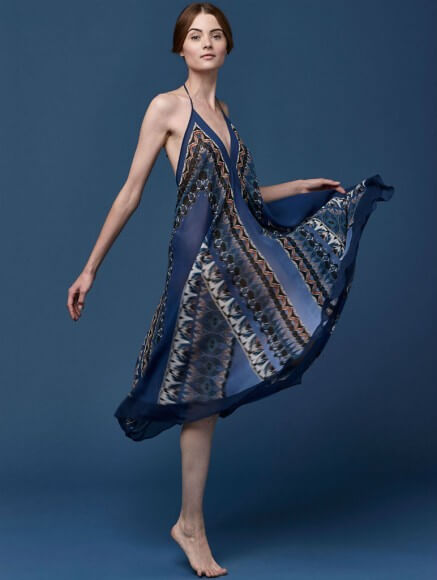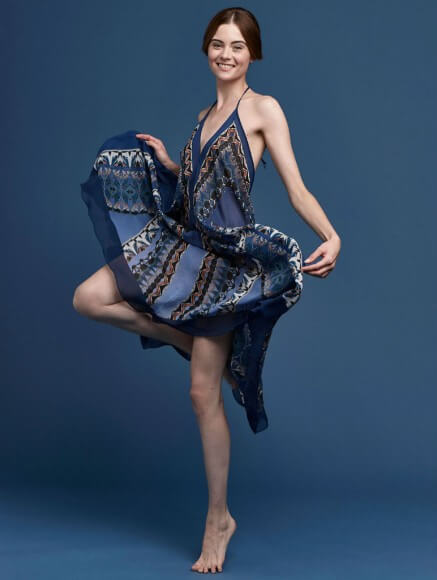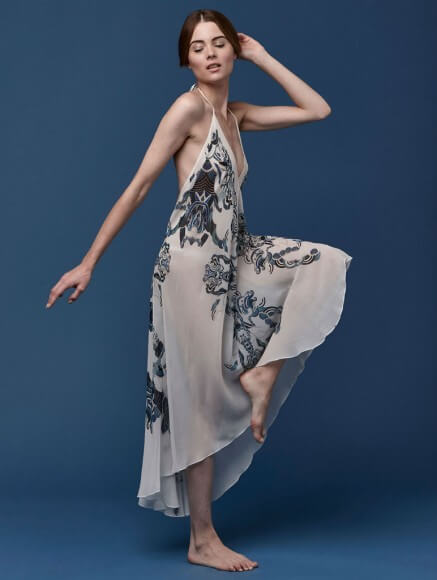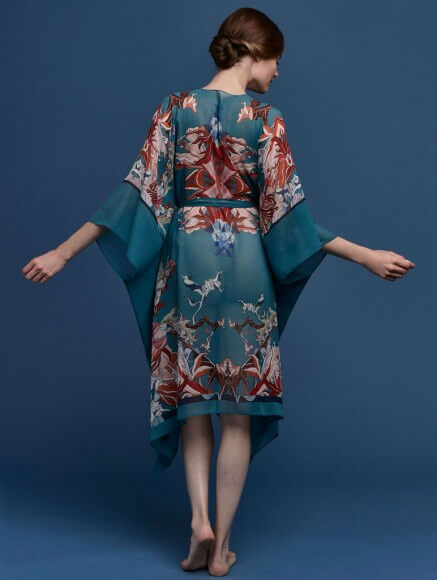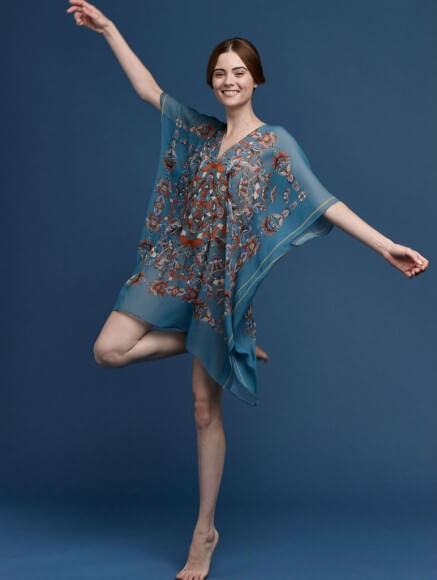 It's hard to see the incredible detail on these pieces, so I just had to share a few photos from Meng's print inspiration or elements that were utilized in this collection. Nature, architecture, fashion, and art come together in a collection of print stories that make use of light, shadows, soft shapes, and defined linear elements. These stunning narratives are further brought to life by some of the best printing mills in Italy, on silk sourced in the UK and Italy.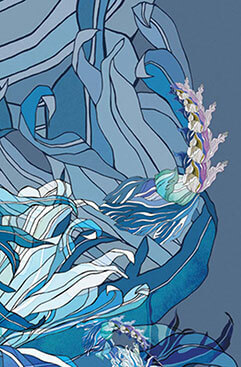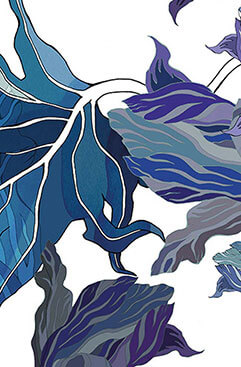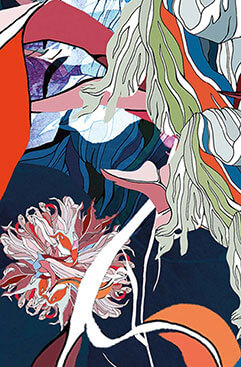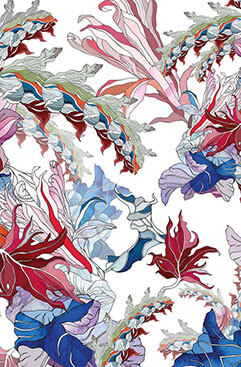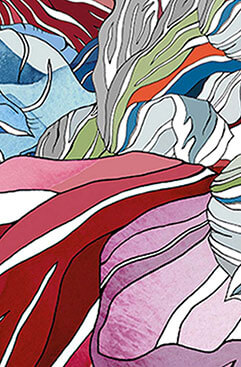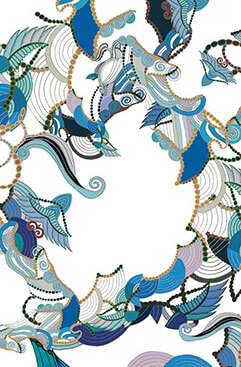 While an e-boutique is in the works, Meng is currently carried at select boutiques, including Selfridges, Harrods, and Neiman Marcus.
What do you think of Meng's SS15 collection of luxe resort wear? Are you excited about these innovative prints? Do you have a favorite look from the range?