Sale Lingerie of the Week: Bluebella 'Julianna' Chemise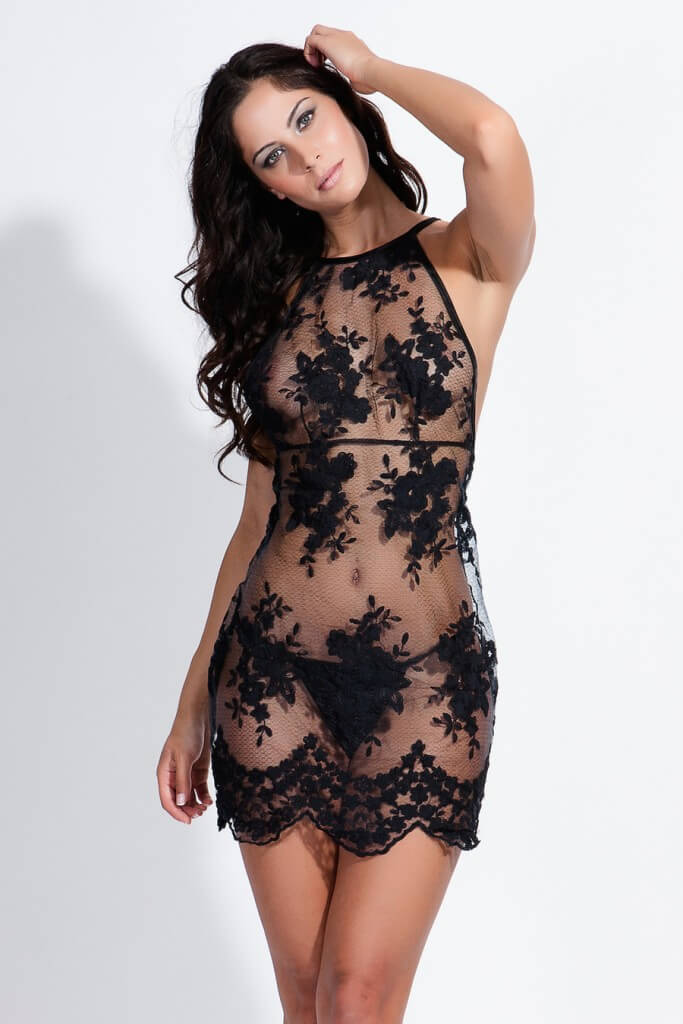 Bluebella is a relative newcomer to the lingerie scene, but they've already carved out a niche in the domain of budget-friendly lingerie. The lingerie industry, like the rest of the fashion world, is experiencing a hollowing-out of sorts. Luxury brands are doing very well, and inexpensive brands are doing very well...but everyone in between is struggling to maintain market share. In this kind of economic climate, a new brand that can compete with the likes of ASOS, Ann Summers, and Yandy is a completely predictable development.
I've had my eye on this chemise for a few weeks now. There's no need to revisit my love of black lace in this post, but one of the things I liked about this chemise is the relatively unstructured silhouette. It just sorts of drapes around the body. The high neck is perfectly on trend (we've seen this feature from other designers like Agent Provocateur, Hopeless, and Karolina Laskowska), and the lashings of black lace make this piece appear quite a bit more expensive than it is. Currently on sale at Playful Promises, the original price for this chemise was £38.00 (or around $60). The sale price is an even more attractive £22.80 (or around $36).
As with all sale items, sizes and quantities are limited. This chemise is still available for full price in a few retail outlets (Figleaves, ASOS, and Bluebella's own website), so there's still a chance to buy it even if you're missed out on the deal at Playful Promises. As with all delicate lace, you'll want to handwash this and avoid the dryer (it's also a good idea to wash new black lingerie on its own for the first time so any excess black dye can leach out). But for $35 and change, this is a pleasant little lingerie treat for the summer.
What do you think of Bluebella? Have you tried them before? Do you have any thoughts on this chemise?