Introducing Andrée Ciccarelli: Made to Order Luxury Lingerie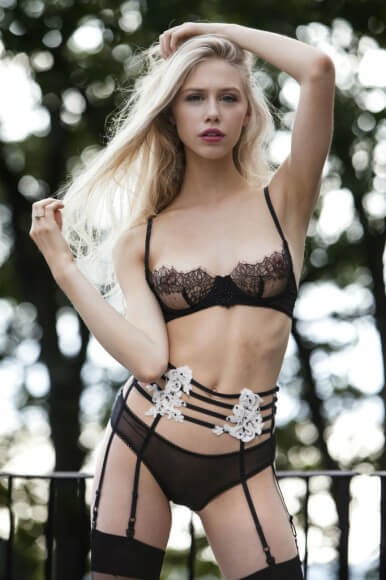 Andrée Ciccarelli is a new face in the luxury lingerie market. Making her debut at last season's Lingerie Fashion Week, Andrée showcased her love of intricate laces and detailed appliques. This well-edited collection is a strong first showing for this made-to-order brand, with several pieces showing promise of a distinctive point of view that will hopefully blossom with subsequent seasons.
Delicately sheer lace bras are daringly cut in demi styles, with eyelash lace provocatively used to great effect to barely cover the nipple. This makes for a super sexy look for smaller cup sizes, with the wide set straps and plunging cut really setting off petite frames. Fuller cup sizes may not find much support in these styles, though I'm thinking they might make for a cheeky, quarter cup look where a little spilling out will be part of their appeal.
The strappy suspender belt is a fresh approach to the rather tired strappy trend when adorned with romantic lace flowers that sparkle with Swarovski crystals at their centers. This embellishment adds feminine charm to the harder edges of the satin elastic straps, making for a nice study in contrasts. There are four attached garters, at front and sides, leaving the back delightfully bare.
It is in loungewear that I feel Andrée Ciccarelli is at its finest. There are two classically-styled robes that are truly glamorous. Both feature chiffon collars that add visual interest and serve as ties in the front. The long chiffon gown is expertly edged in Chantilly lace along the cuffs and sweeping hem. Swoon!
The lace pants are a delightfully unexpected addition, and can be worn from the boudoir to the club to the beach. Since they are made to order, hopefully with an inseam length, I wish they had a hem with a bit more presence. While these are special as-is, a more dramatic hem would make them spectacular.
Andrée's showcase piece is a couture lace jacket, constructed of French needle lace and embellished with floral appliques with Swarovski crystal centers. This beauty is lined with silk chiffon and features custom designed Swarovski shank buttons and specialized corset busk closures. A true work of art that showcases the brand's exceptional lace and applique expertise.
All pieces are made-to-order in NYC with your measurements, roughly sizes XS-XL. Bras are available in band sizes 30-38, with cup sizes A-DD. Andrée also offers bespoke couture services for one-of-a-kind commissions.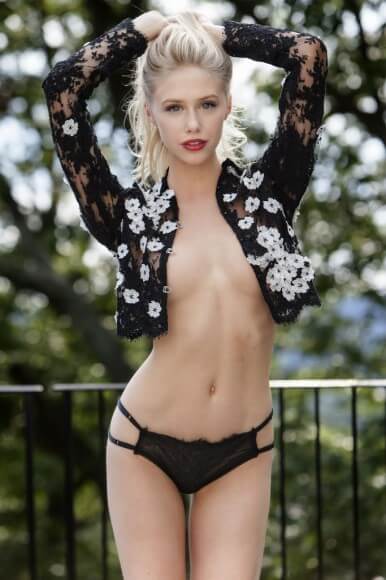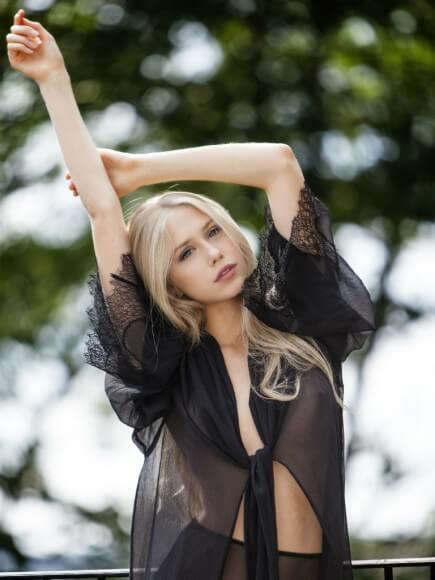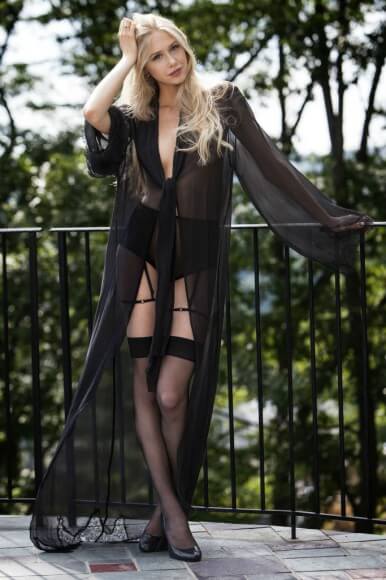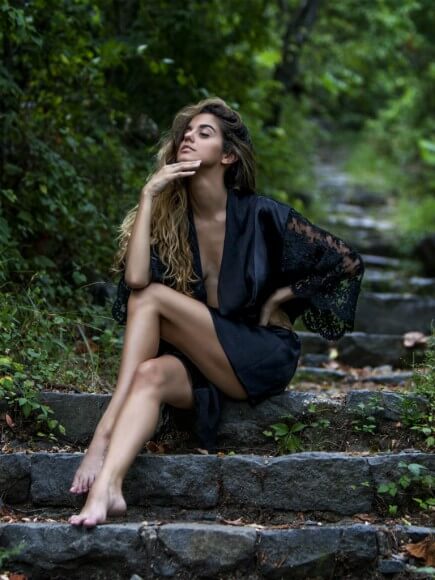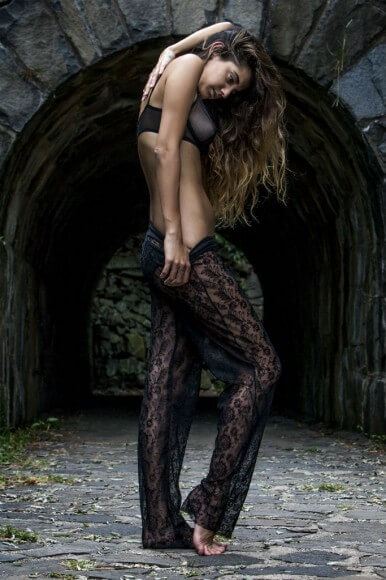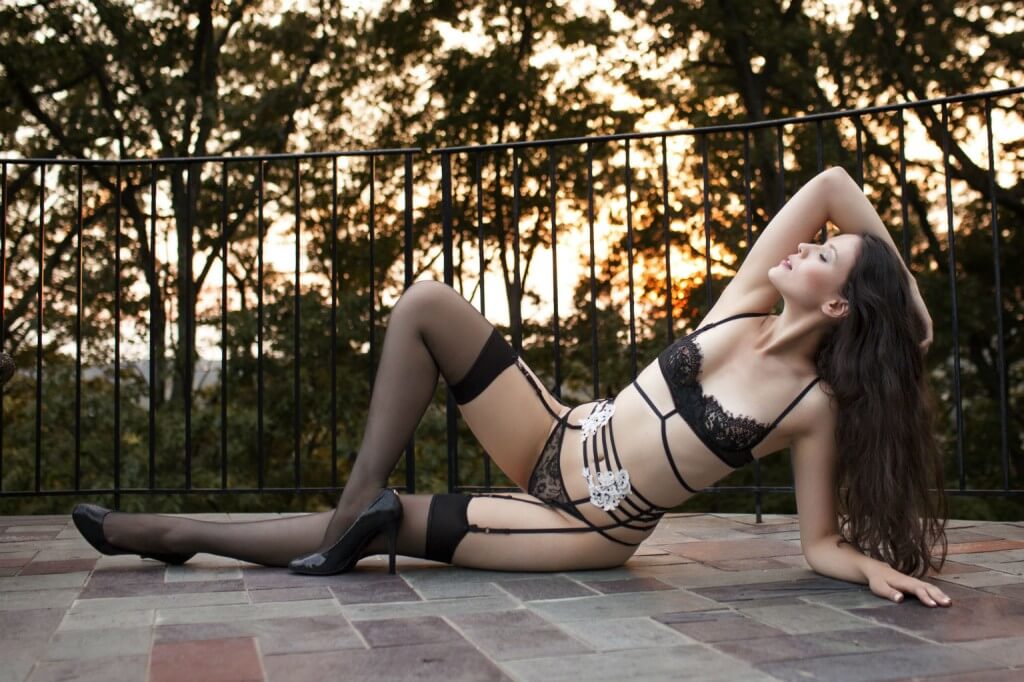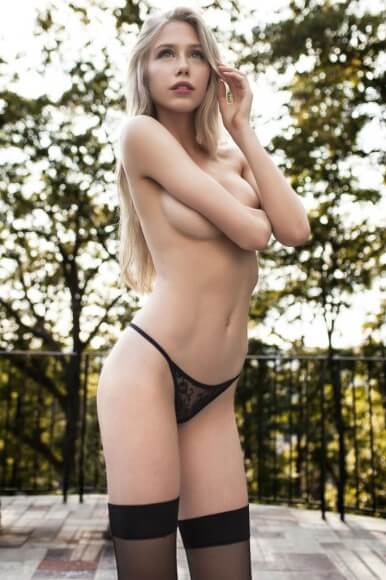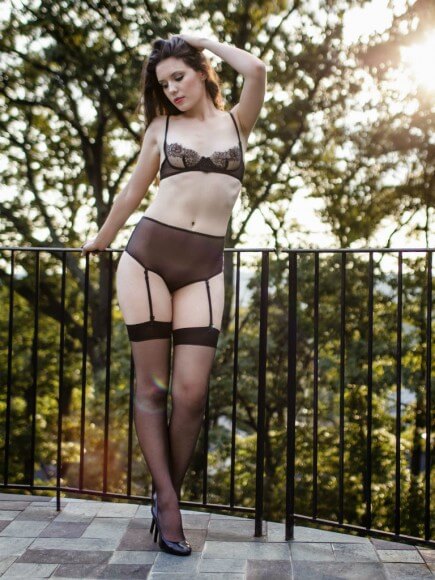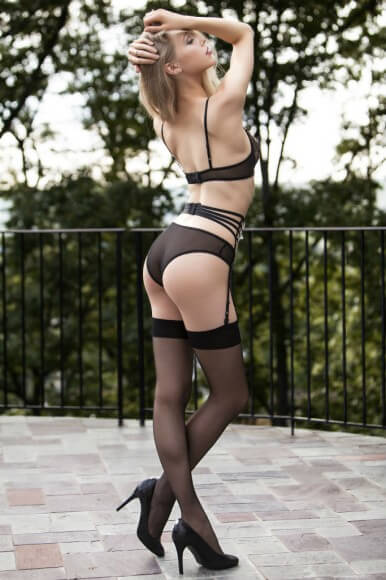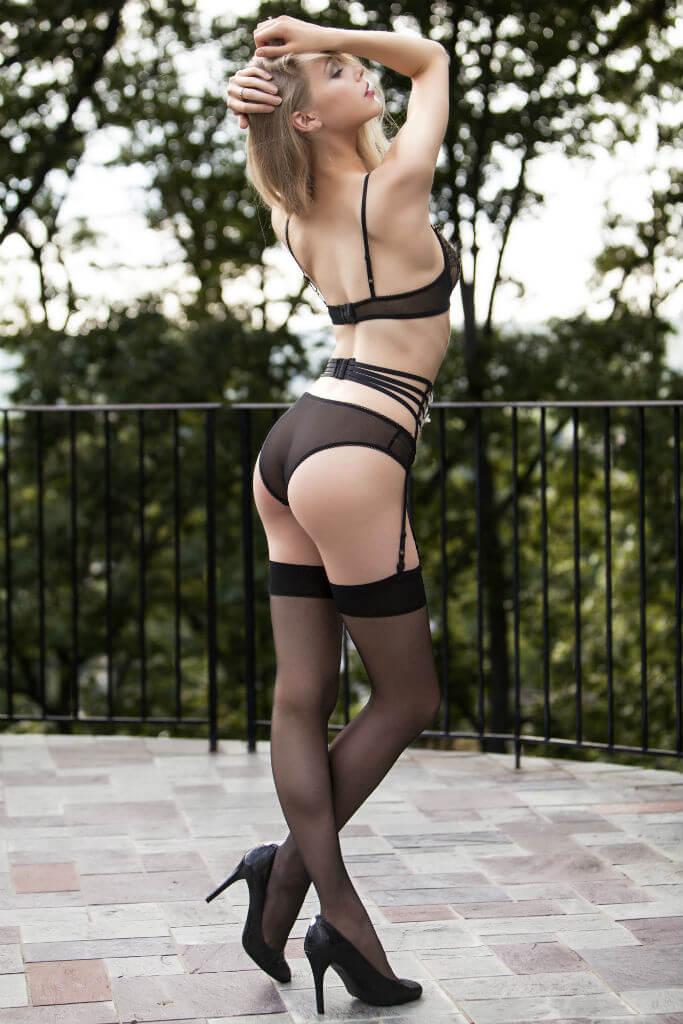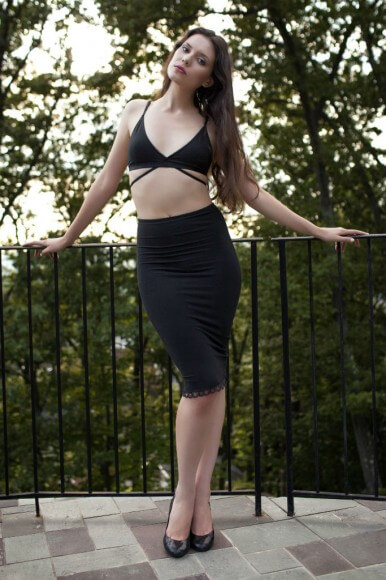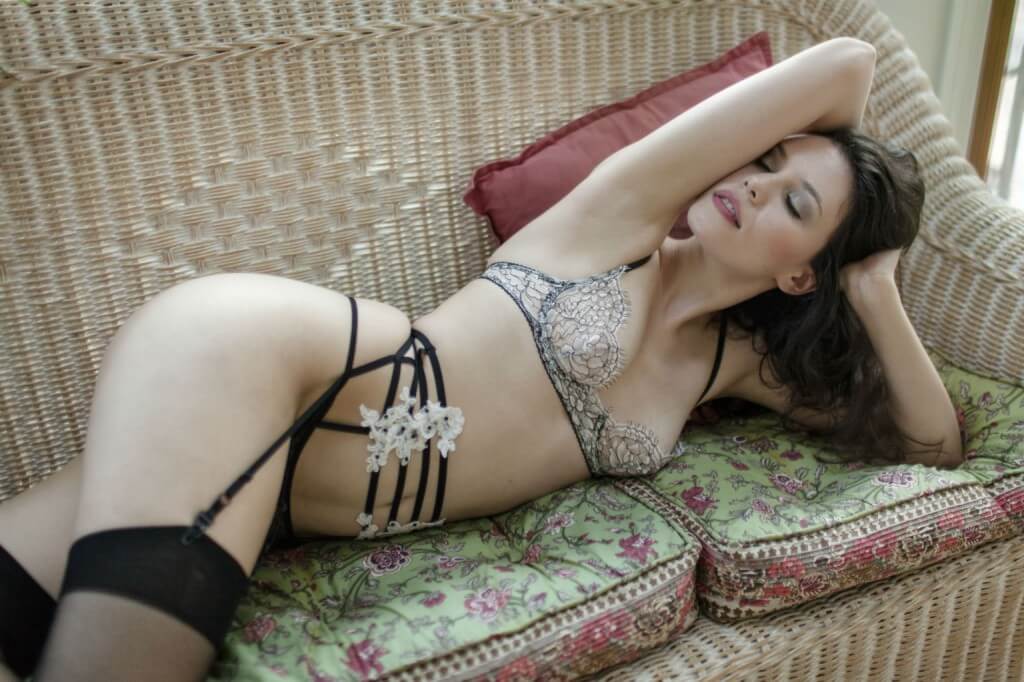 Photographed by Cooper Naitove.
What do you think of Andrée Ciccarelli's debut collection? Do you have a favorite look?