Las Vegas International Lingerie Show: The Sexy Side of Lingerie
Disclosure: The International Lingerie Show is a The Lingerie Addict advertiser. However, they did not contribute to the content of this article, and all words are my own.
In the last of our trend reports from this season's Lingerie Market, I'm talking about my first ever visit to the Las Vegas International Lingerie Show. Being the newbie at a tradeshow can be super hard (you don't know anyone... no one knows you), but I had a genuinely good time at this one. Not only was everyone incredibly nice and welcoming (I didn't once have to explain what a blog is!), I also saw a very different and, in some ways, more relevant and inclusive side of the lingerie industry by attending.
The other three tradeshows I went to earlier this year (the Paris Salon International de la Lingerie, Curve New York, and the Designer Lingerie Showcase) all focus on high-end, boutique, and fashion lines, but the International Lingerie Show is very, very much about the sexy lingerie. While there were some brands there which would be a good fit for a traditional boutique (and I'll be talking about them later on in the article as they're also the brands I liked most), I saw a lot of sex toy shop-friendly ravewear, clubwear, and stripperwear... which, of course, is great because people have all kinds of tastes.
Even more interestingly, though, I found the International Lingerie Show to be radically size inclusive. In a lot of ways, the boutique lingerie industry is just waking up to the fact that women over a size 10 want beautiful lingerie too. But many of the brands at ILS have been making size 3X, 4X, even 5X and beyond for years (in fact, four of the five brands in this article go up to at least a 3X).
In addition, most of the brands exhibiting at ILS were more budget-friendly than boutique-focused brands, which made the entire show feel more accessible to me and made me excited to share some new names with you all. With that said, here are five lines I loved from ILS. Unfortunately, as I mentioned in my NYC trend report, my memory card was near completely wiped, so I'm having to rely on Instagram photos... but some photos are better than no photos.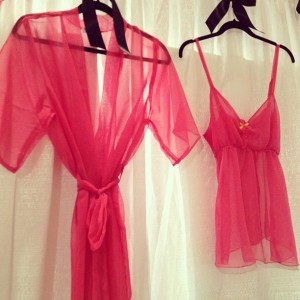 Toute La Nuit
Toute La Nuit is a brand I was introduced at my very first CurveNY back in 2010, and since then this San Francisco designed and manufactured label has started an affordably priced diffusion line of simple-yet-sexy sheer panties, robes, and nighties. I especially liked the coral/pink color above. Affordable designer lingerie? More please!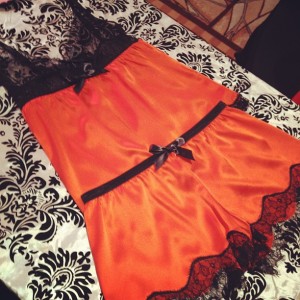 Tia Lyn
Tia Lyn is a brand I wasn't at all familiar with before the International Lingerie Show, but has since become one I can't get out of my head (or stop recommending to my readers). Another US designed and produced label, Tia Lyn's sexy stretch silk and lace lingerie is available in sizes up to 3X. I love how the bright colors are flirty, not frumpy, and how the cut of the lingerie gives flattering body coverage. If you're a plus sized woman, I highly recommend.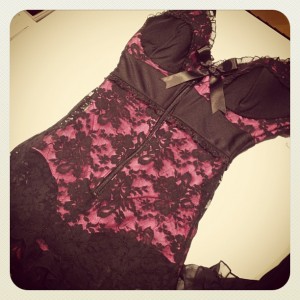 Raveware
Yet another label I hadn't heard of before the International Lingerie Show, Raveware blew me away with the hot pink and black lace shapewear dress pictured above (you can check out a gartered teddy version of this design on The Lingerie Addict Instagram). This is sexy shapewear for the bedroom (and beyond!). Once again, both pieces will be available up to 3X when released. I'd also check out Raveware's line of shapewear Halloween costumes this fall.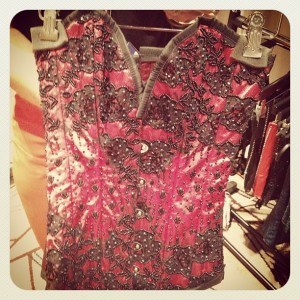 Eurotique
You all know how much I love a good corset, and Eurotique used to be the corsetieres behind Stormy Leather before Stormy Leather was sold to the other guys. Available in sizes up to 5X, all Eurotique corsets are handmade and have quality (read: heavy) steel boning. And they don't charge different prices for different sizes! Without giving too much away, let's just say that a ton of high-end corsets sold at places you know come from Eurotique. And they're very popular.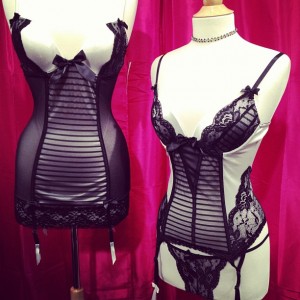 iCollection
iCollection is all about good value for the dollar, and if you've purchased from a "sexy lingerie" store, there's a good chance you've bought one of their pieces. They offer a ton of styles, colors, and patterns, and all their lingeire is available up to a size 4X. Confidential to any new sexy lingerie boutique owners reading this: you could probably get started just from their catalogue alone.