Swimwear of the Week: Rue 107 'Jess' Mocha One-Piece Swimsuit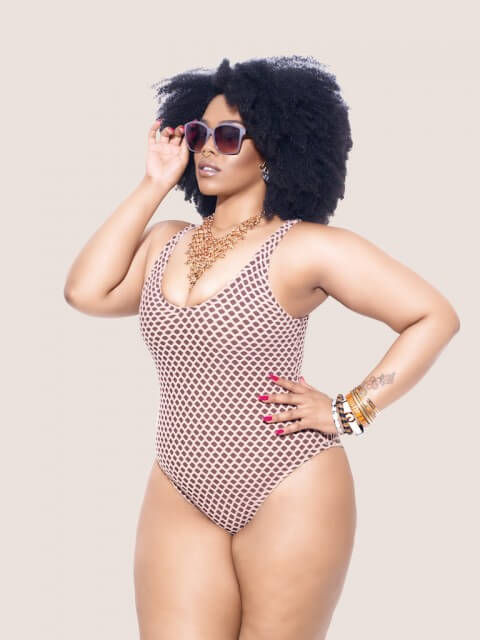 I kind of don't know where to start talking with Rue 107's 'Jess' Mocha Swimsuit. As you've already guessed, I'm sharing it because I think it's cool and thought you might like it too. I'm completely in love with the styling here (so in love). I adore the fact that it's available in misses and plus sizes, and I practically fell off my chair when I saw that it retails for only $62. It's been a minute since I've seen a $62 swimsuit; I thought this would at least be in the $80-$90 range (i.e. right around the price point for Gabi Fresh's swim line or the plus size swimsuits from Monif C.)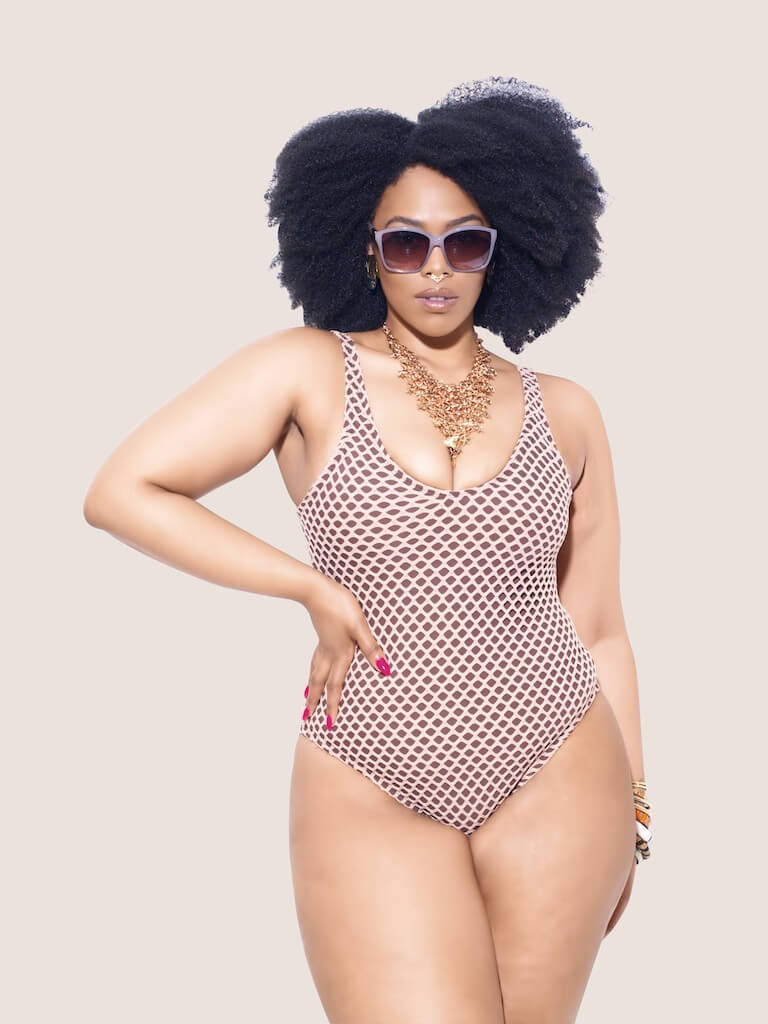 Though I'm not usually into brown swimsuits (like my lingerie, I prefer my swimwear to be black), there's just something undeniably magnetic about this one-piece. The fishnet effect is definitely giving me lingerie vibes, and the neutral tone is reminiscent of Cole of California 'Nude Look" swimsuit from 1965. The Jess feels funky and fresh, but also irresistibly cool and retro all at the same time. It's the swimsuit version of "I woke up like this."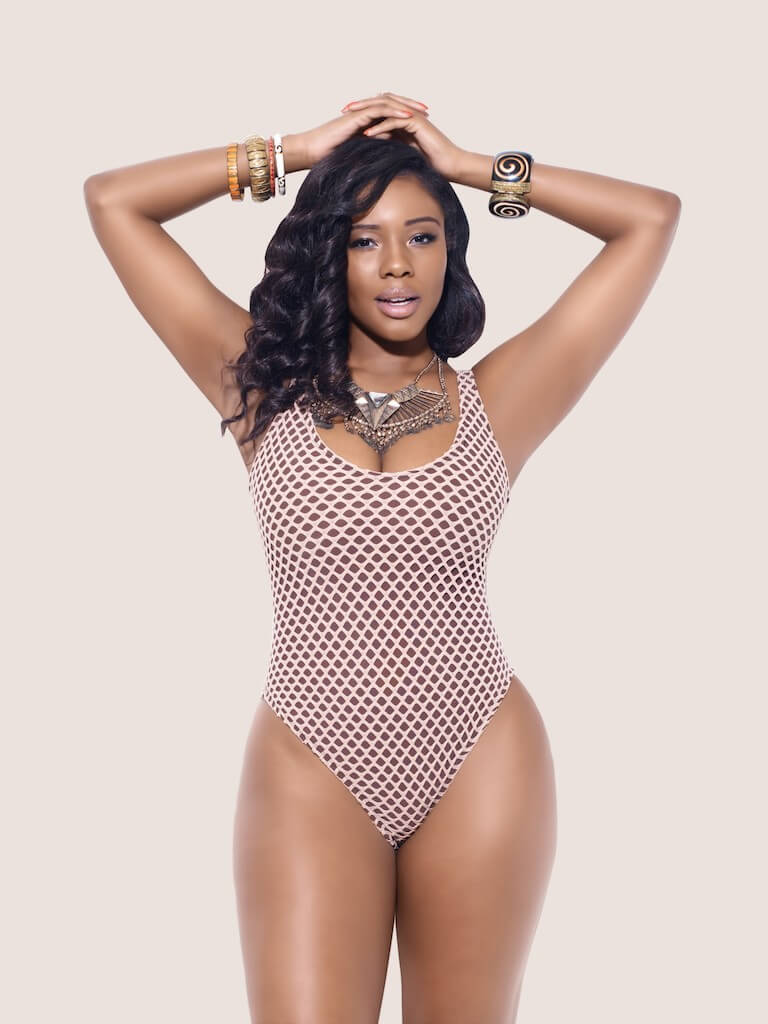 As of this writing, sizes S-L, 2X, and 3X (fitting a max of 22/24) are still in stock, but I predict this suit won't last until the 4th of July. It's made in NYC for folks who appreciate that sort of thing, and there's also a two-piece version if you'd rather go the bikini route (though truly, I believe the one-piece is the standout here). TLA's summer swimsuit roundup is coming soon, and Rue 107 is definitely a brand you'll see more of around here. Though they're a recent discovery (thank you, Tumblr!), I've already got several things added to my shopping cart to buy later.
What do you think of Rue 107's style? Is this a swimsuit you would buy?