Else Lingerie A/W 2015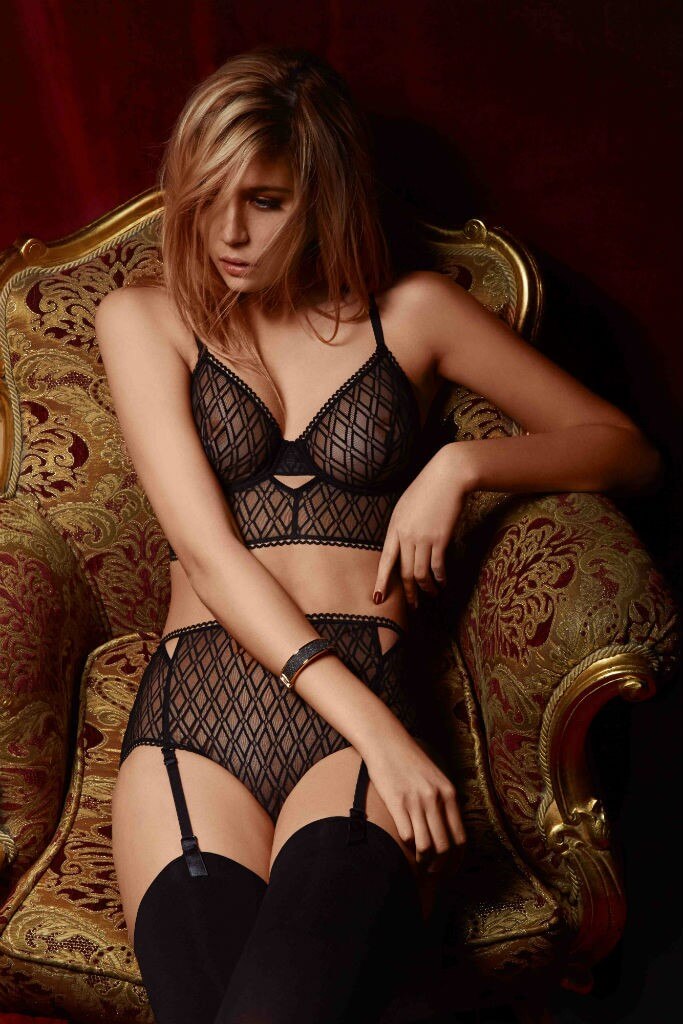 Else Lingerie really resonated with me last season. This is a brand that utilizes textural play and thoughtful design details to create pieces that are sleek and seductive without trying too hard. There's an effortless chic to their designs that is really refreshing and easily identifiable. Two hallmarks of a great brand.
Else's A/W 2015 collection includes many of the same styles from their Spring/Summer collection. In fact, I feel like their Spring line was really just a ramping up for this Autumn collection. Else has brought forward their most compelling styles and has built off of these to create an incredibly cohesive collection that has honed their unique point of view. Smartly done.
Their dramatic 'Petunia' range is back with its distinctive patchwork detailing (you may recognize the Petunia bodysuit from our lingerie pick of the week). Floral lace is paired with graphic netting and well placed seaming that adds visual interest. These are easy enough to wear everyday, yet bring enough drama to make them feel truly special. Besides the black colorway from the Spring season, this range has expanded to include a rich claret and a dusty lavender (both wonderful departures from standard neutrals).
The 'Serenity' range is also back, with standouts that include a gorgeous lace longline bra (living for that criss-cross back!) and slip. While the cutaway panels and lace band at the waist are what you first notice with this slip, what is truly special about this piece are the subtle design details such as the diagonal seaming across the soft cups that extend to diagonal seams on the bodice. These seams form a linear element that create a point at the waist.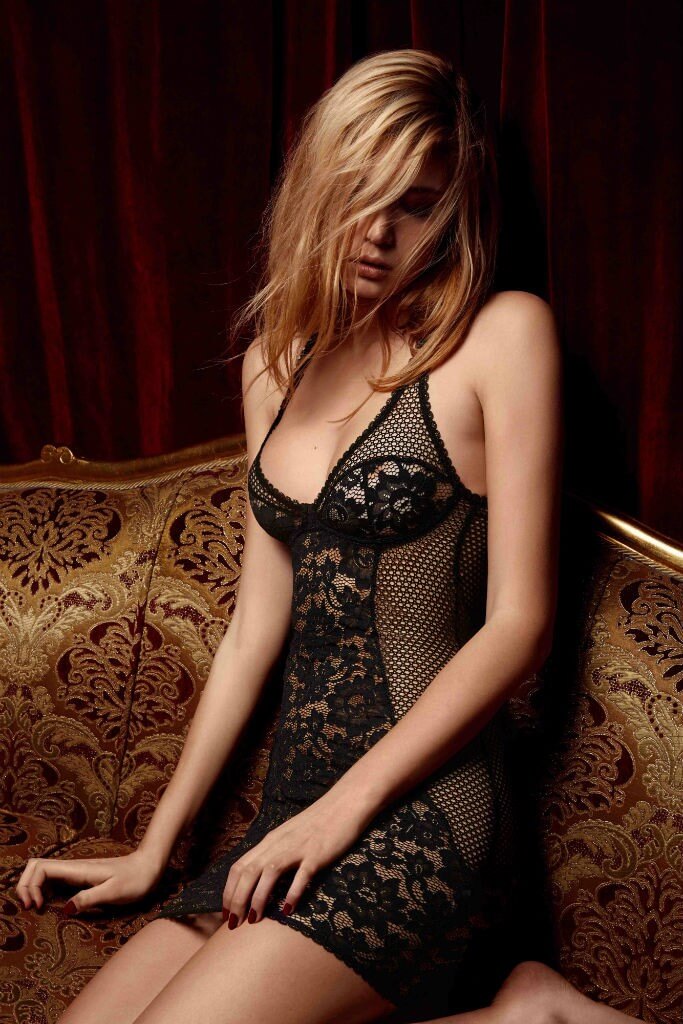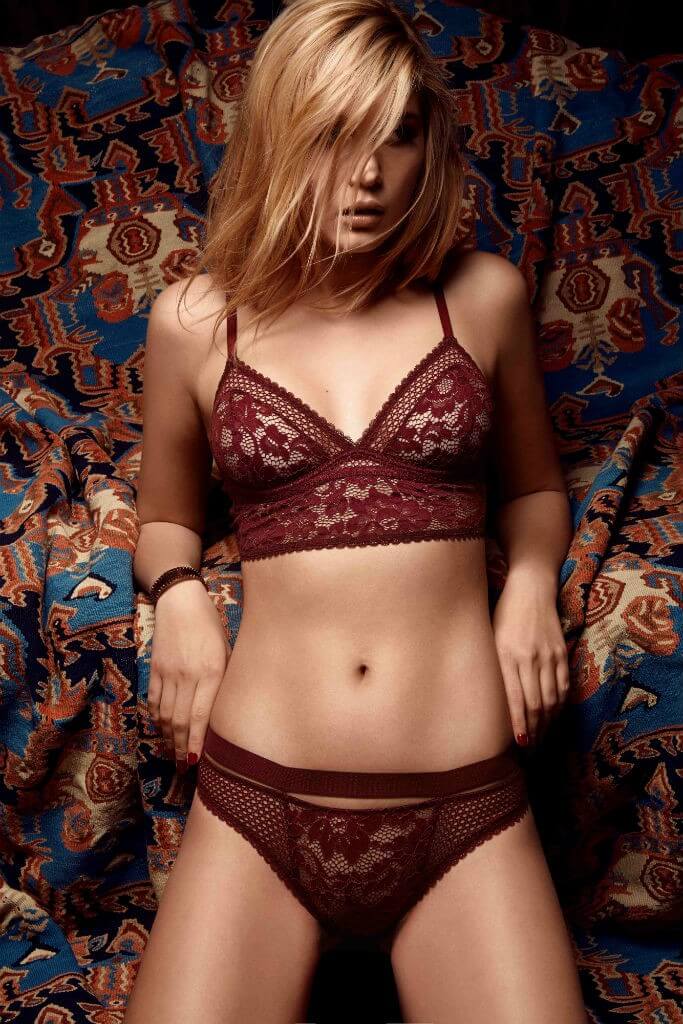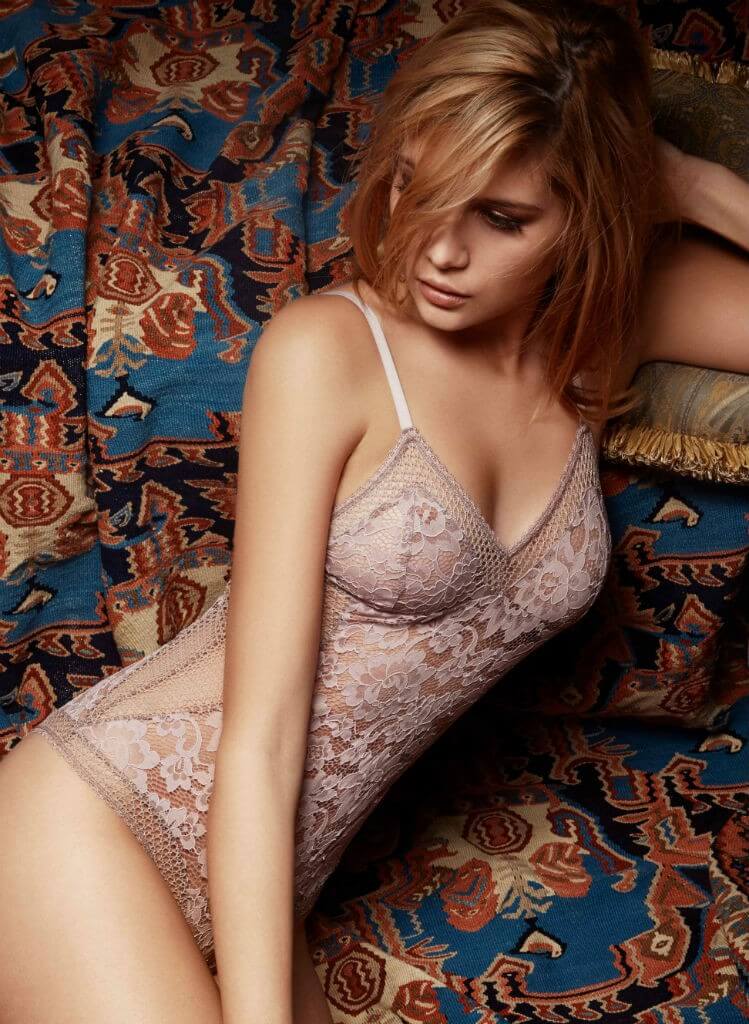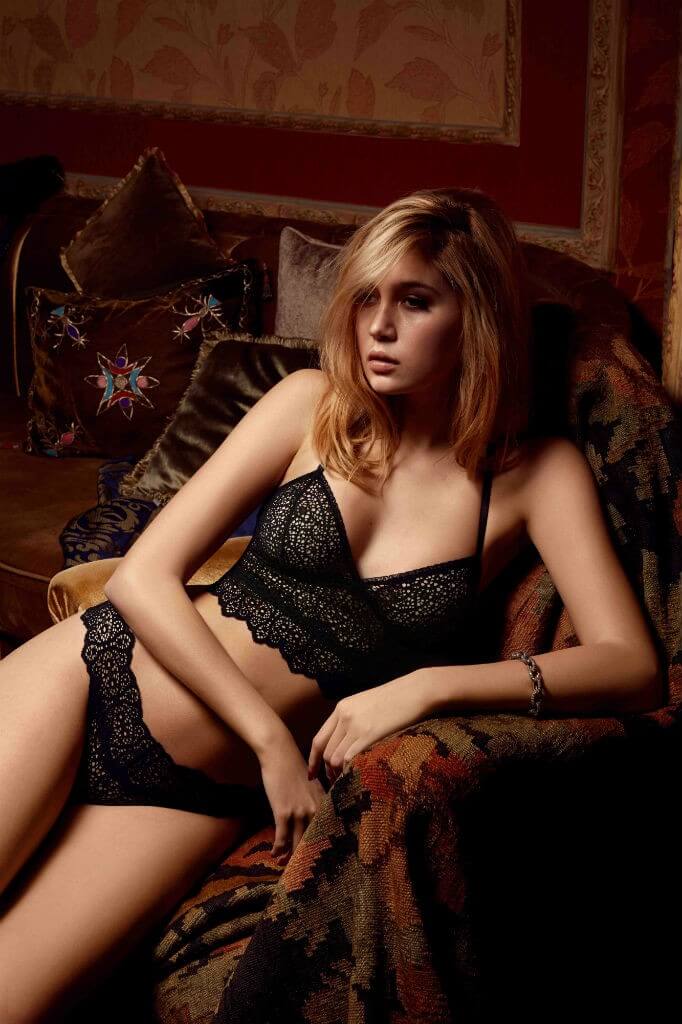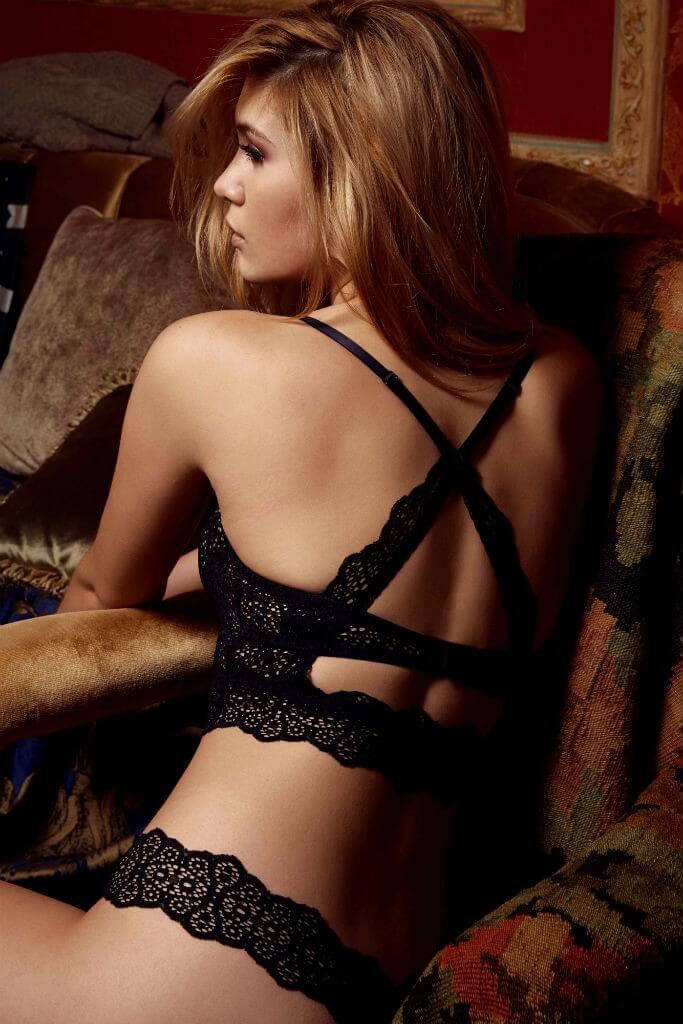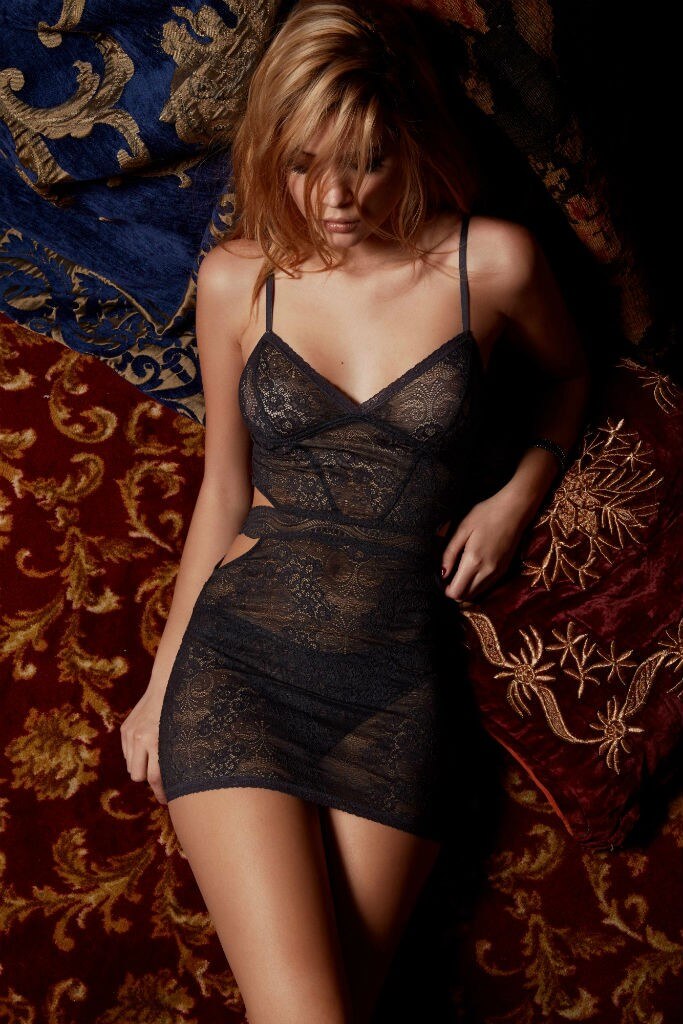 Their 'Signature' silk and lace sets are back in lavish claret and indigo colorways. The balcony bra features a two-part lace cup with a vertical seam and silk side wings, band, and straps. It's edged along the band and top of the cups in scalloped lace. The coordinating slip is bra sized and floats to mid-thigh. These are pretty, classic pieces that, while not as visually stimulating as other pieces in the collection, are wonderful investment pieces that will never look dated.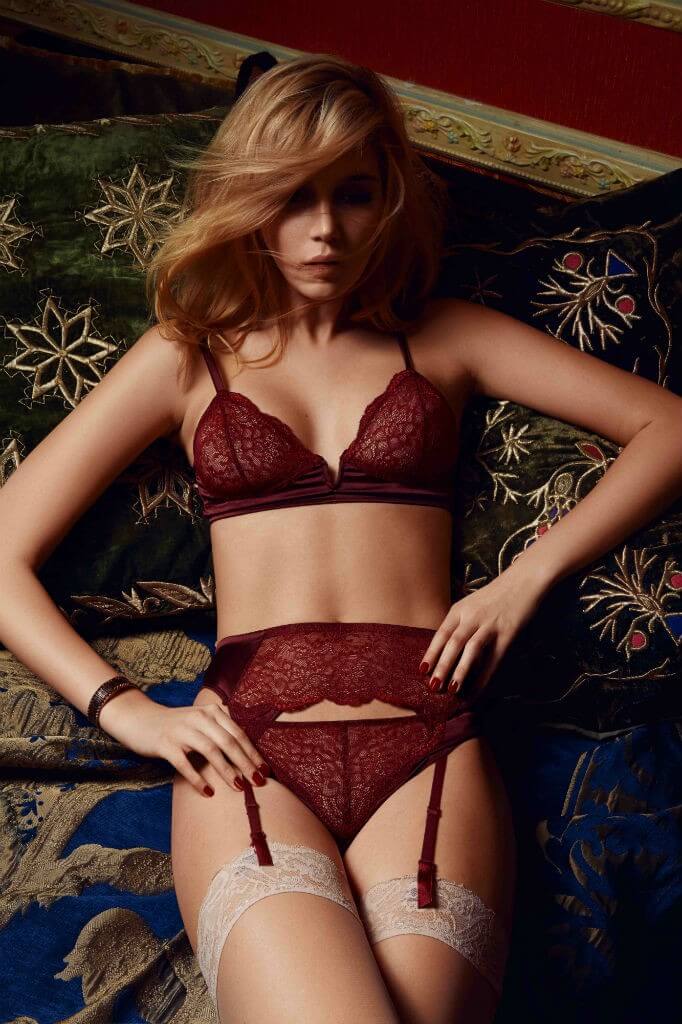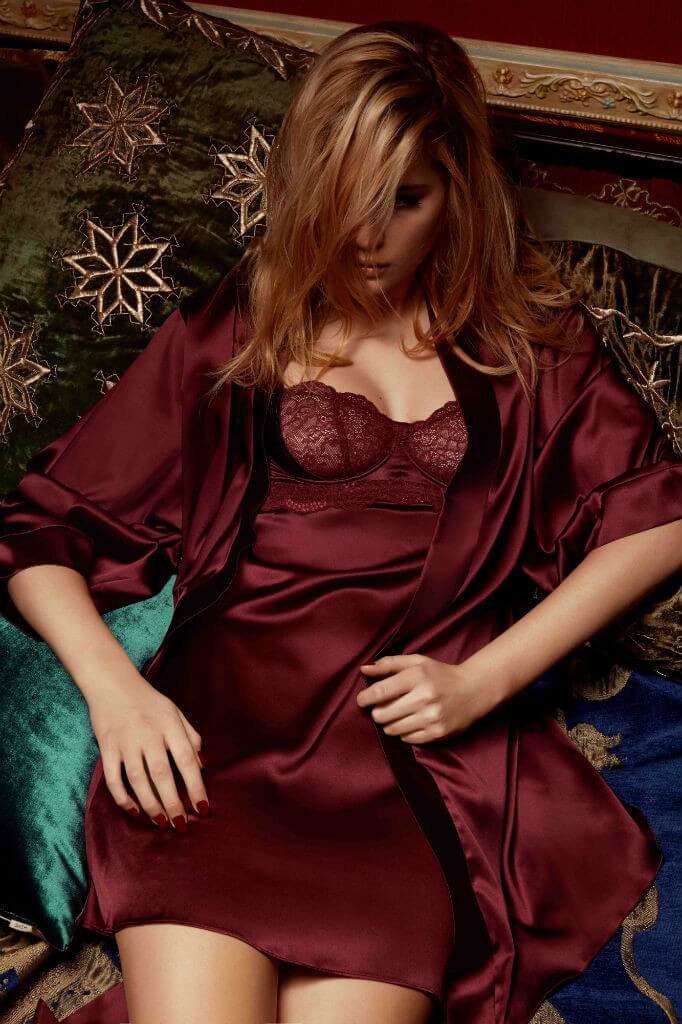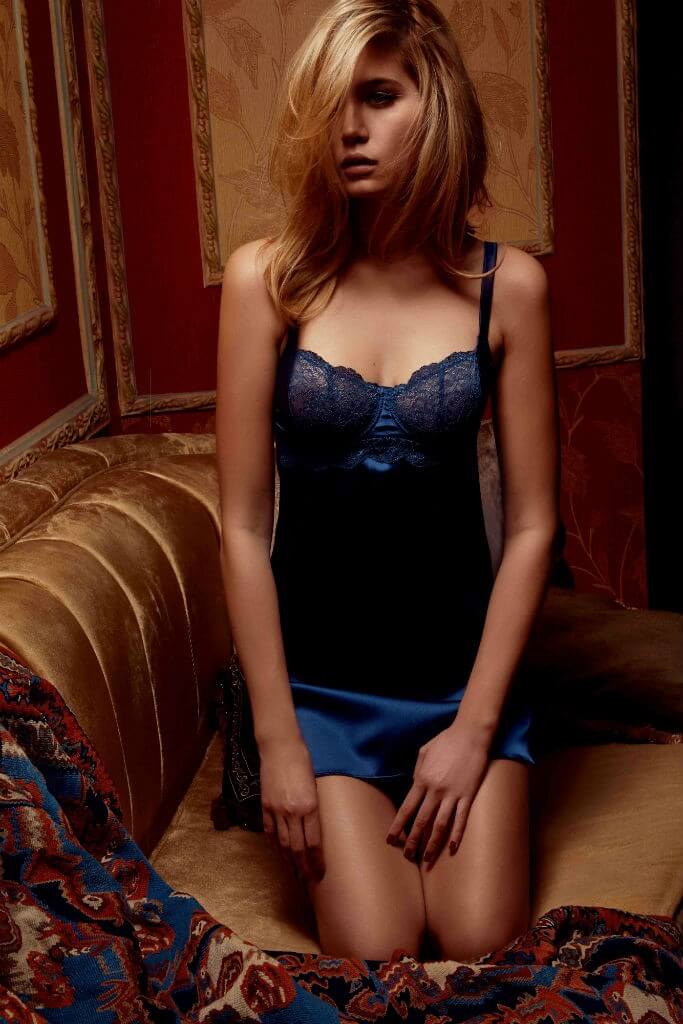 The A/W 2015 collection also includes a new range titled 'Baklava' which is a celebration of minimalist design and modern luxury. Dynamic mesh (inspired by fashion forward fabrics used in activewear) features a striking diamond motif. What's special about this range is the use of strategically placed cutaways that mirror the diamonds in the fabric and direct the eye across the body. This is especially well done in the longline bra and high-waist briefs (note how the briefs at the top image of this post feature little diamond cutaways that sit above seams that attach to garters).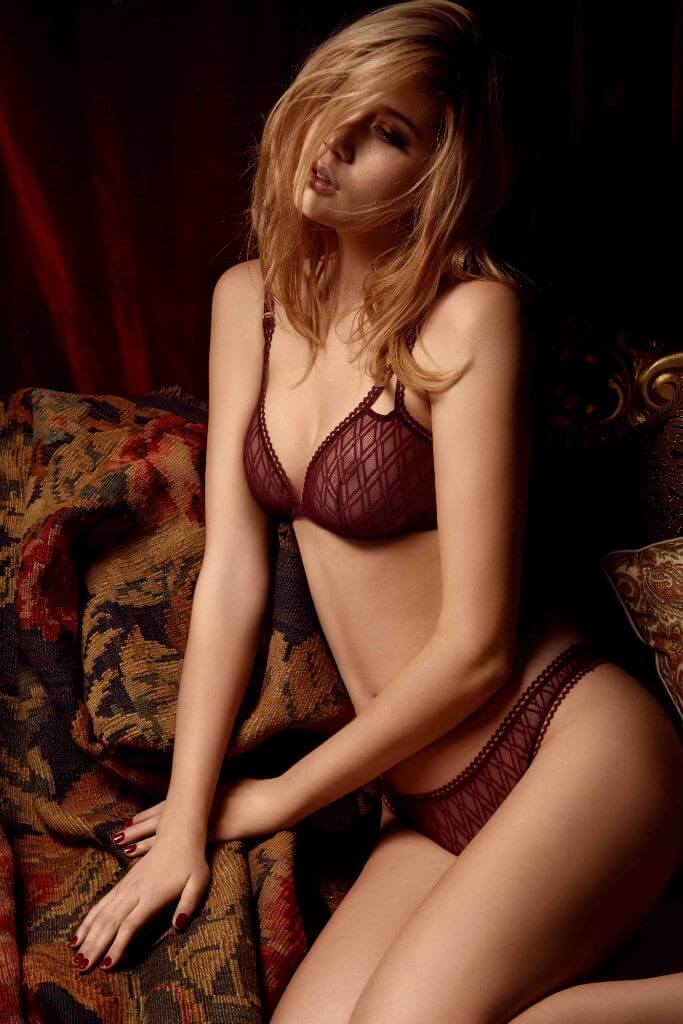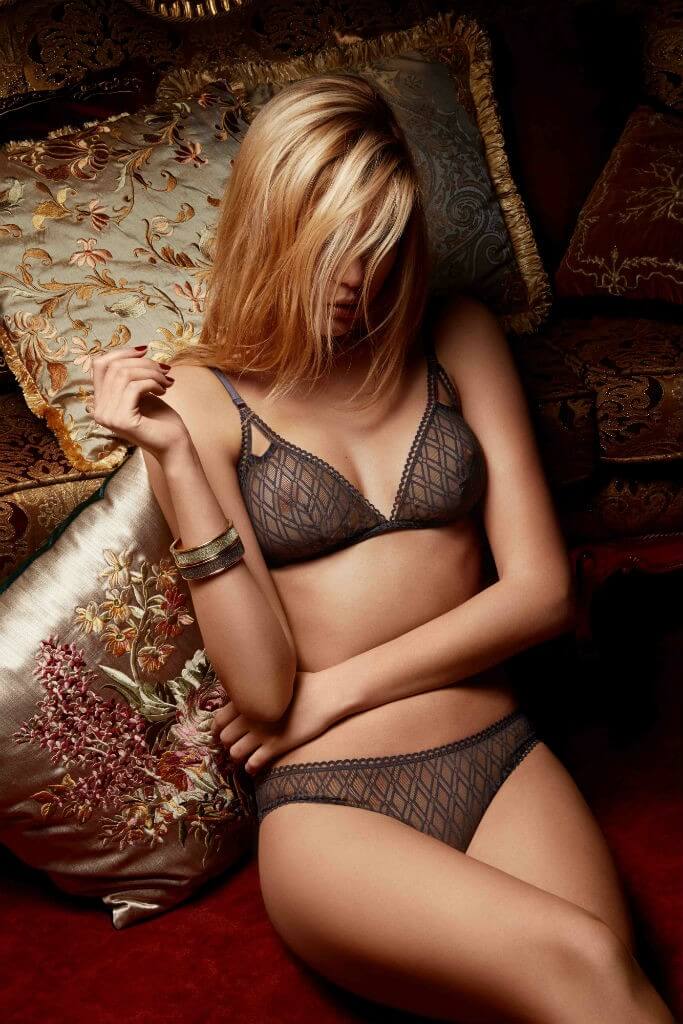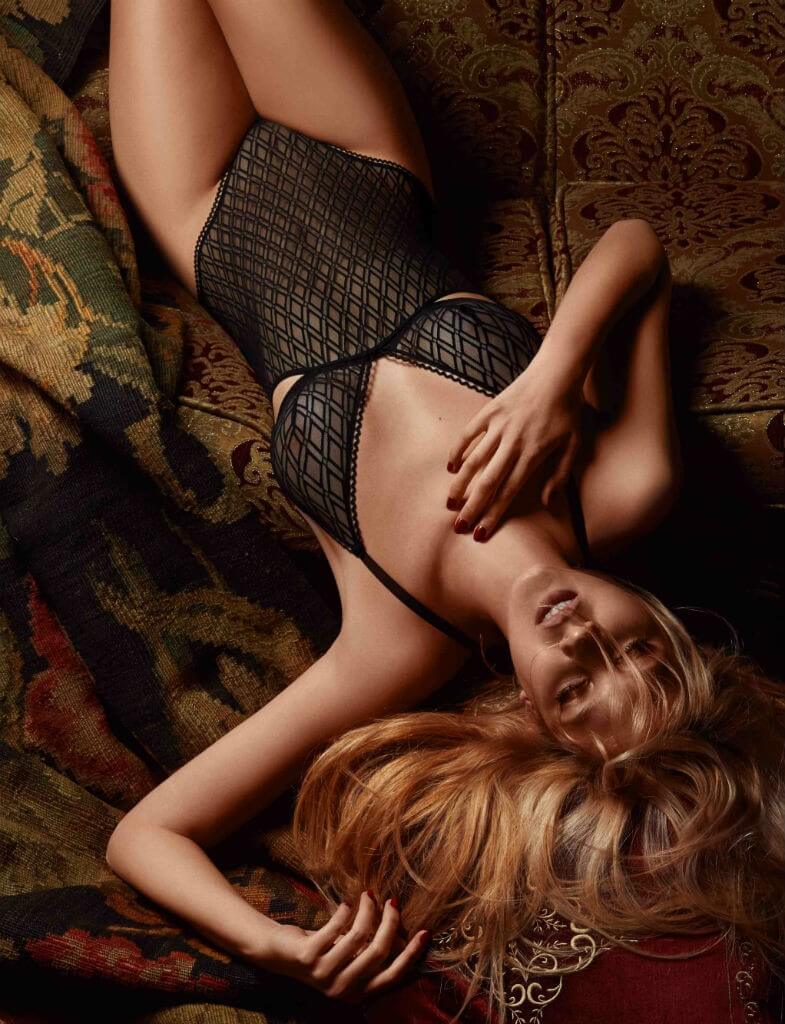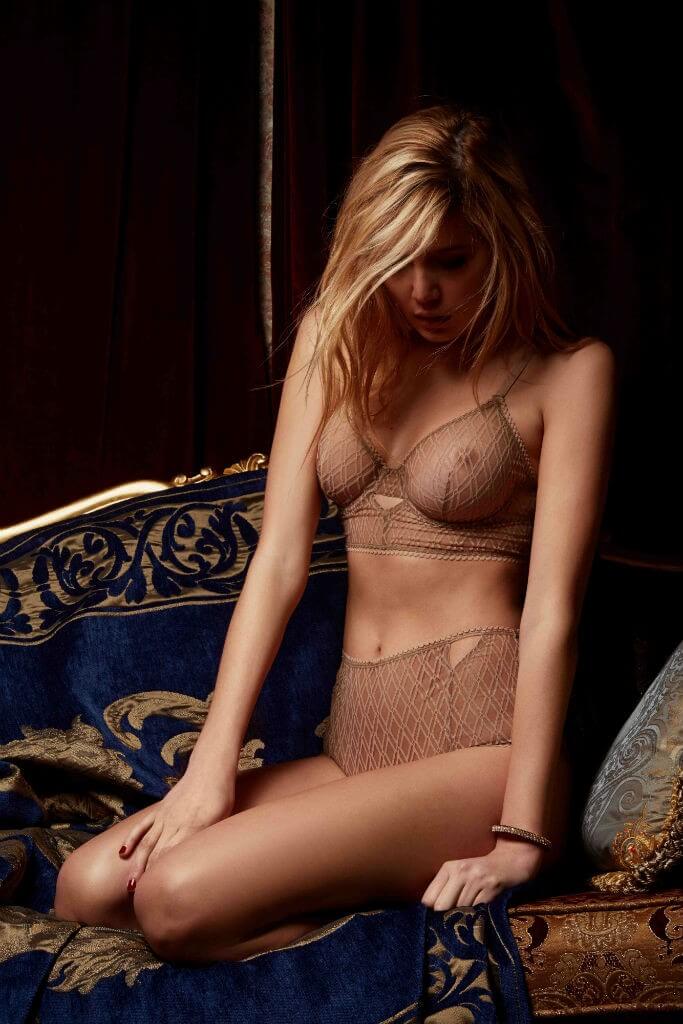 Also this season are two ranges that utilize unexpected fabrics. The floral 'Daphne' set pairs a harder edged harness element that plays off softer florals. I especially like how the point of the harness at the apex of the bra is mirrored in the V-shaped lace inset of the coordinating knickers. But what is most dramatic about A/W 2015 is definitely the leather and lace combos. The lace embellished cups of the slip contrast beautifully with glossy strips of faux leather (and was a highlight of lingerie market). What a knock-out!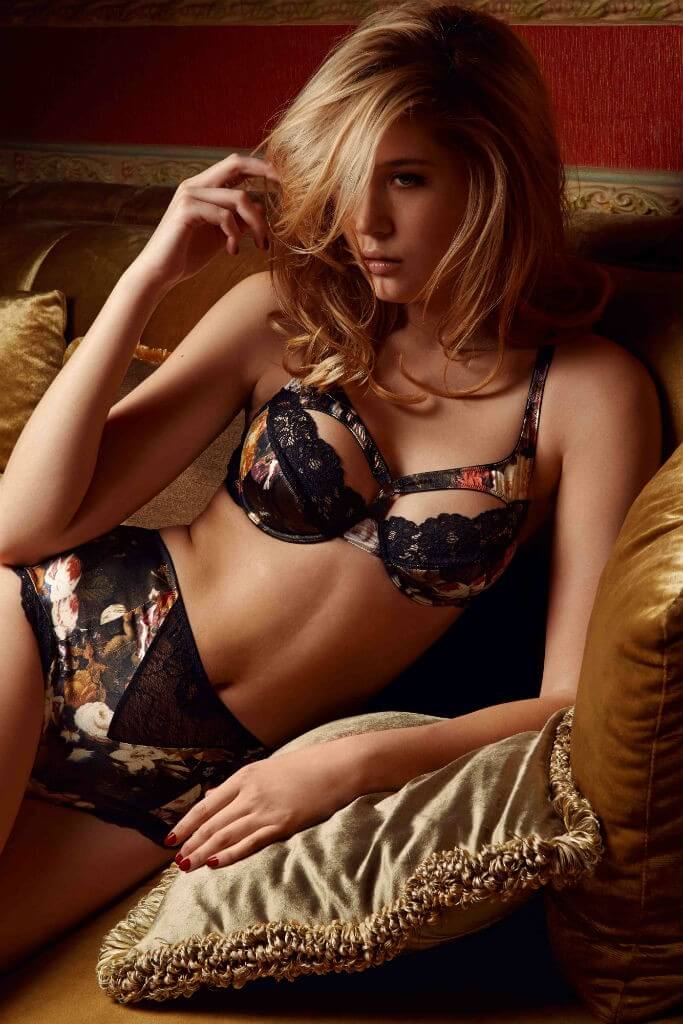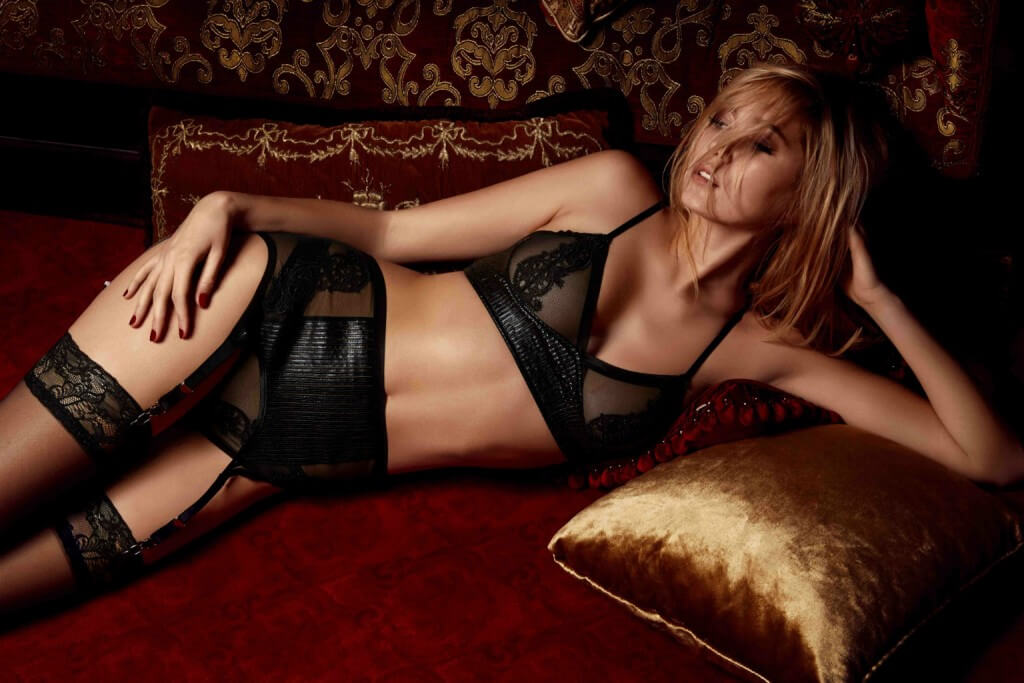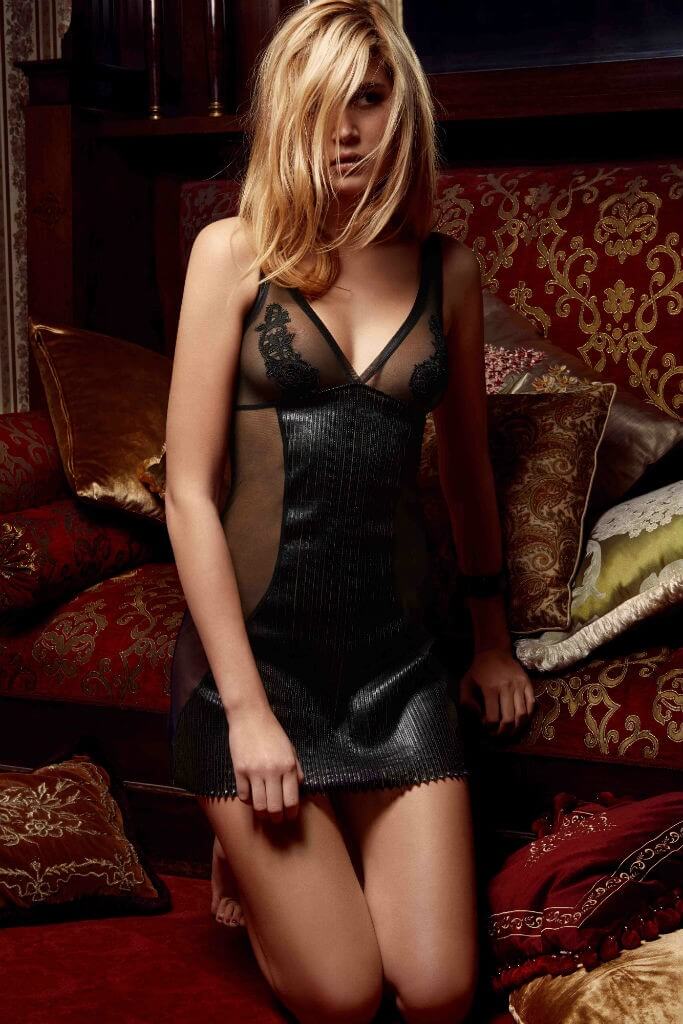 In the past we've been baffled why this incredibly marketable brand hasn't been picked up by department stores, but we're pleased to update you that Else Lingerie will be carried at Bloomingdales this August!
Why I don't have size or pricing details for this yet-to-be-released collection, the continuity ranges start at $81 for bras, $55 for bottoms, and $156 for bodysuits/slips. Bras are offered in band sizes 32-36 with cup sizes B-DD. All other pieces are sized XS-L.
What do you think of Else Lingerie's newest collection? Do you have a favorite look?